Creative Ways to Use Decorative Concrete in a Basement
Creative Ways to Use Decorative Concrete in Your Basement
Concrete is one of the most durable construction and crafting materials and has many uses. Not only that, but there are plenty of styles to choose from. We see concrete used in sidewalks, driveways, and many other places, and most of the time, it's just a dull, gray, patternless slab. However, that doesn't have to be the case if you want to use it for more aesthetic purposes.
Decorative Concrete
Concrete is more than just a durable and long-lasting material. It's also highly versatile. Decorative concrete can be used both to fortify the durability of a structure and to fortify an area's aesthetic appeal simultaneously. You can use it for walkways, poolside patios, garage floors, and more.
One extremely underrated use is decorating and enhancing your basement.
Many types of decorative concrete are available to fit any aesthetic. Stained concrete can come in whatever color you want, stamped concrete can come in any pattern, and it doesn't just have to be used for flooring. Decorative concrete can also become countertops, walls, furniture, lighting fixtures, and more. The possibilities are endless.
Stained Concrete Floors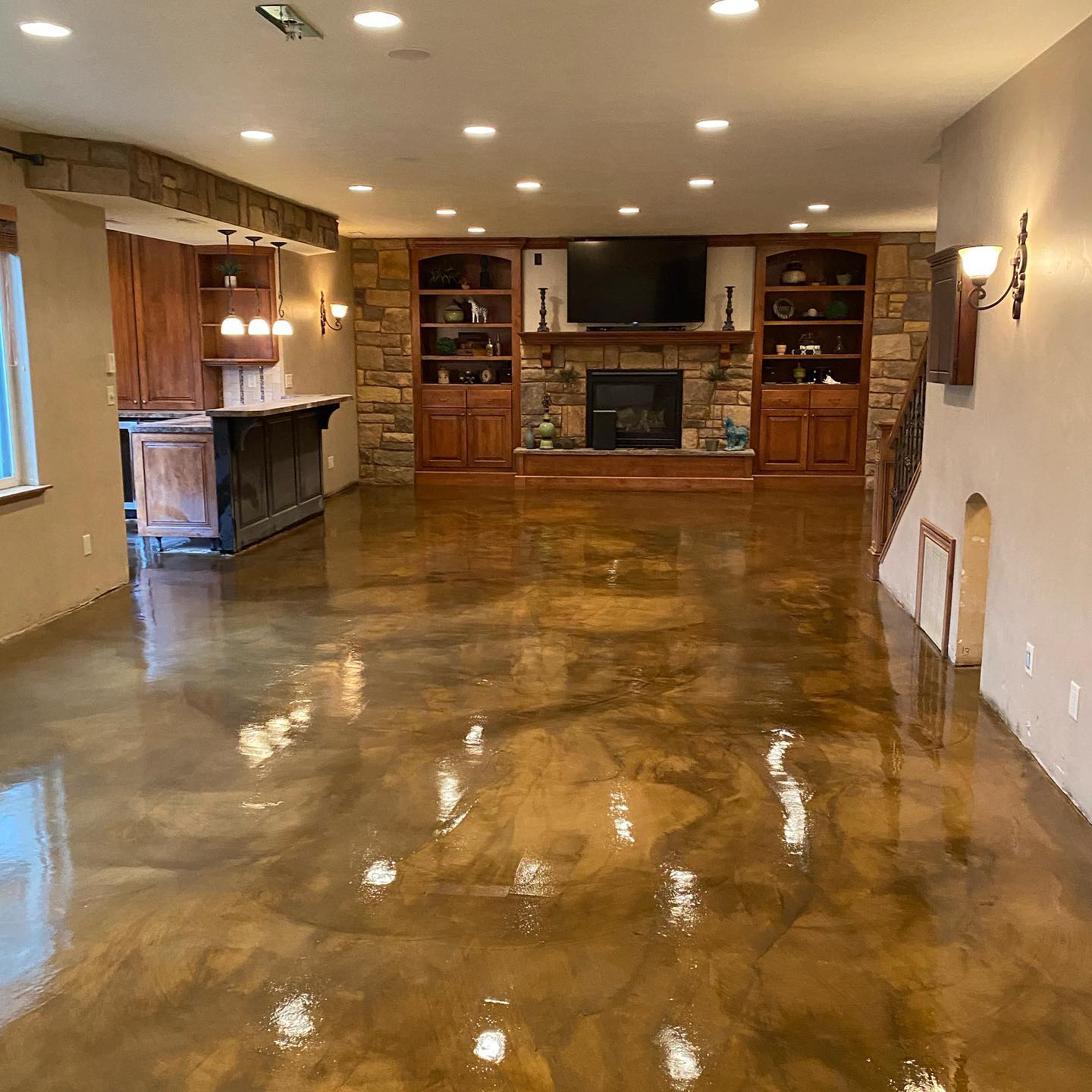 Concrete is most commonly seen in its natural gray color, but it doesn't have to stay that way. Stained concrete is one of the simplest yet most effective ways to contribute to the visual style of a room. Unlike other colored flooring and materials, stained concrete can come in any color.
Concrete Countertops
Due to their versatility, concrete countertops are popular with modern and industrial designs. Concrete is poured into a mold, polished, and then sealed to create a smooth and sleek finish, creating a functional yet stylish countertop that can resist scratches, stains, and heat. In basements, concrete countertops can be a practical and elegant addition that can be customized to match the existing decor or create a unique focal point.
Due to the multipurpose use of basements, concrete countertops are especially sought after. They are sturdy enough to withstand heavy use and support the weight of appliances and other heavy items. They are also resistant to moisture, which is an essential consideration in basement environments where dampness and humidity are common issues. In addition, concrete countertops are easy to clean and maintain, making them a practical choice for busy households.
Unique designs and textures can be used for a one-of-a-kind look. Using stained concrete countertops can add a pop of color and complement decor. They can also be made into various shapes, allowing for custom features like built-in sinks, cutting boards, or decorative inlays. Concrete countertops can also create a seamless transition between the basement and other areas of the home. With endless design possibilities, concrete countertops can add functionality and style to any basement space.
Concrete Walls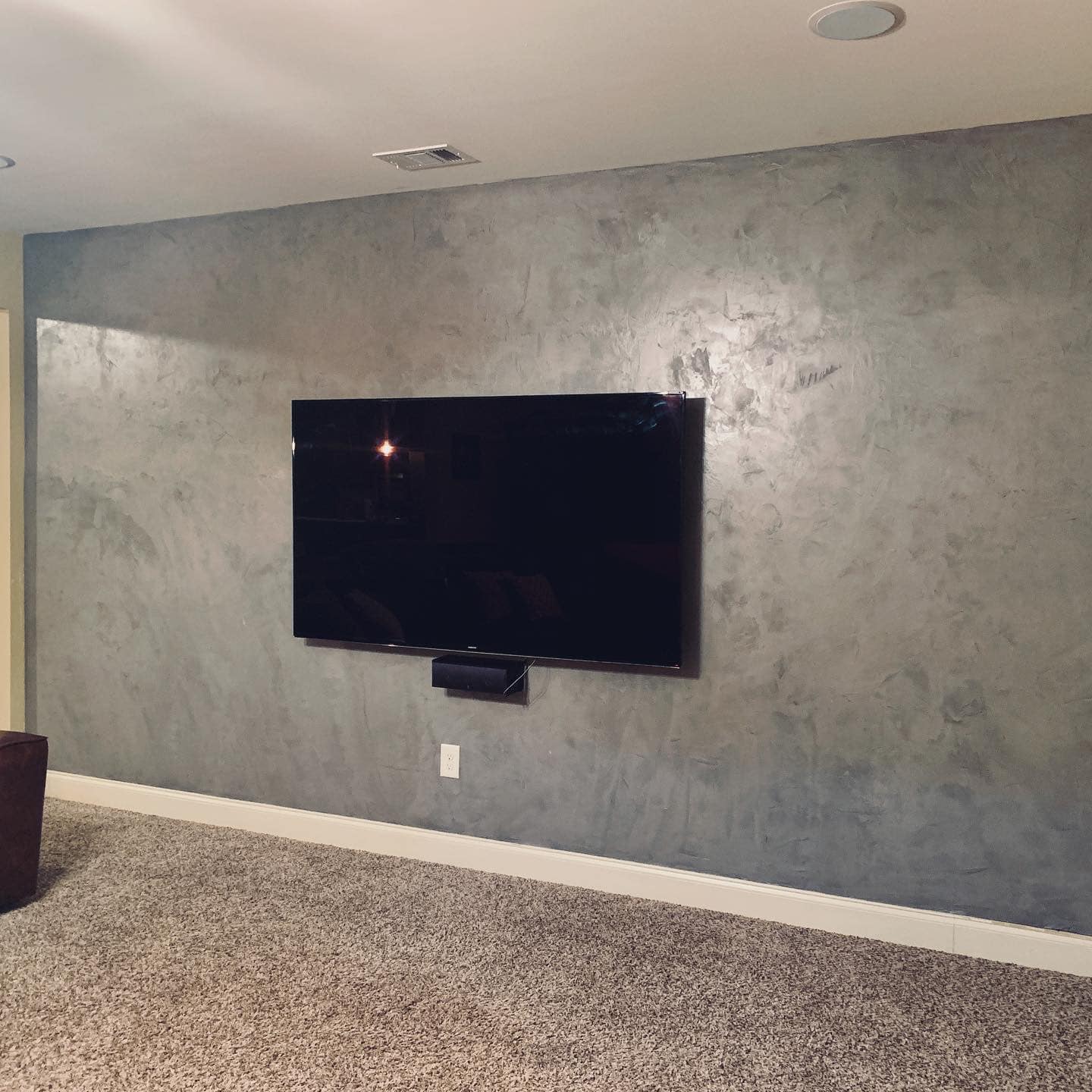 Concrete walls are both long-lasting and aesthetic, making them a popular choice. In addition, they offer several benefits for basement finishing projects, including resistance to water damage and mold growth, sound insulation, and fire resistance. They can be used to incorporate decorative elements, such as stamped or stained designs.
These add visual interest to an otherwise plain wall and a customized look that complements the space's overall design. However, they can also be left unfinished for a more natural look.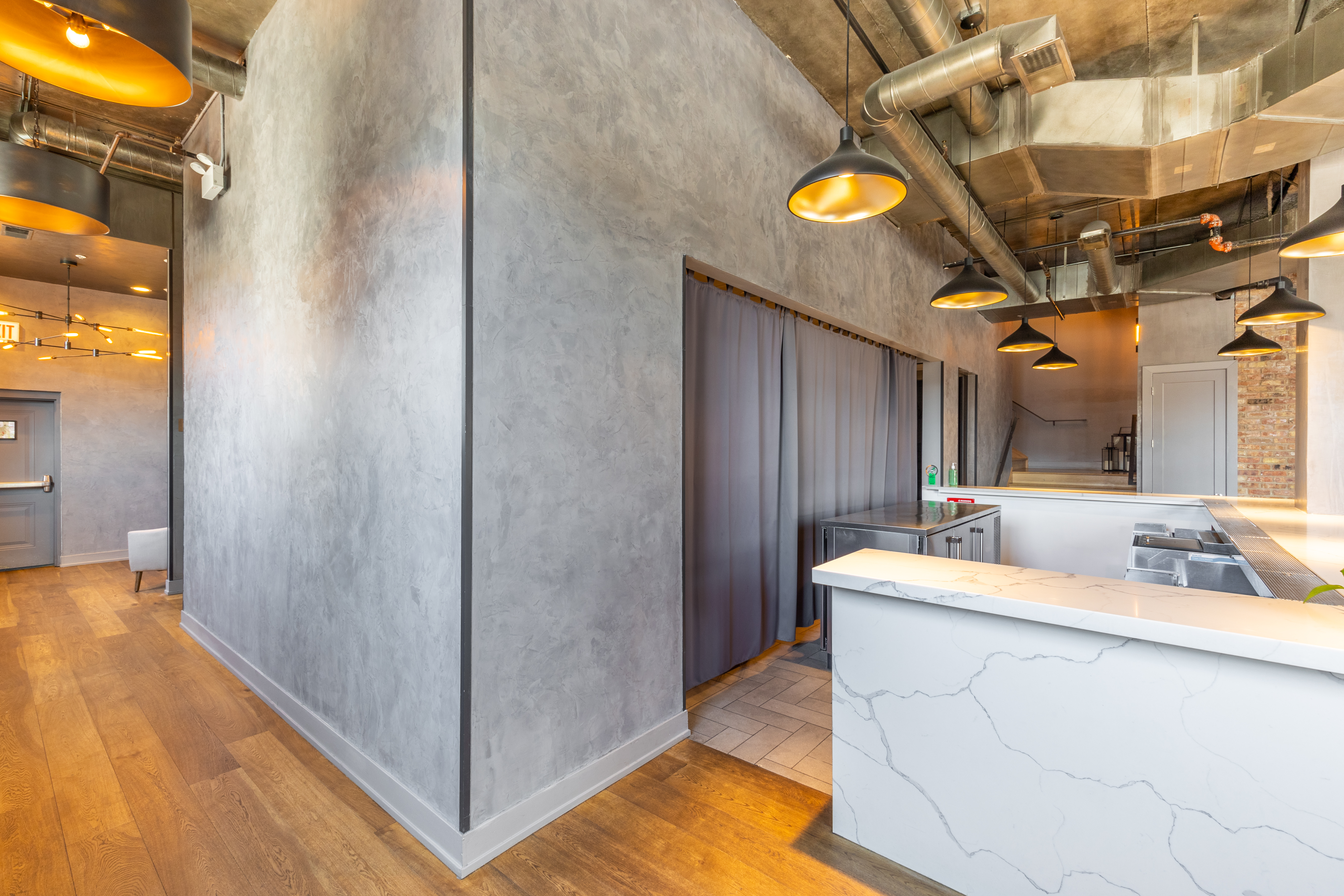 Another way to use concrete walls in a basement is to create a feature wall. You can do this by painting or staining the wall in a bold color, adding a textured finish, or using decorative techniques such as stenciling or engraving. They create a focal point in the room, adding personality to the space. Additionally, you can use concrete walls to create a more industrial or modern aesthetic, particularly fitting in a basement setting.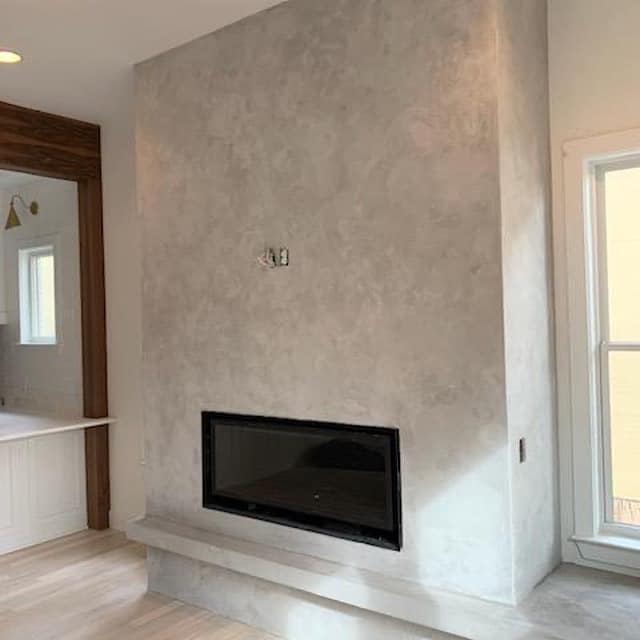 Whether you need new decorative concrete flooring for your basement or simply a few concrete accents, Concrete Craft has you covered. We have years of experience in the field, and our friendly team of professionals would be more than happy to help.