Concrete Craft Features On HGTVs Extreme Makeover: Home Edition TV Show For 2020
Home Franchise Concepts (HFC) and its family of brands— Concrete Craft®, Tailored Closet®, Budget Blinds®, and AdvantaClean®—are delighted to announce participation with the relaunch of Extreme Makeover: Home Edition on HGTV! The new 2020 season premiered on February 16 with the first of 10 episodes highlighting life-changing home makeovers for very deserving families.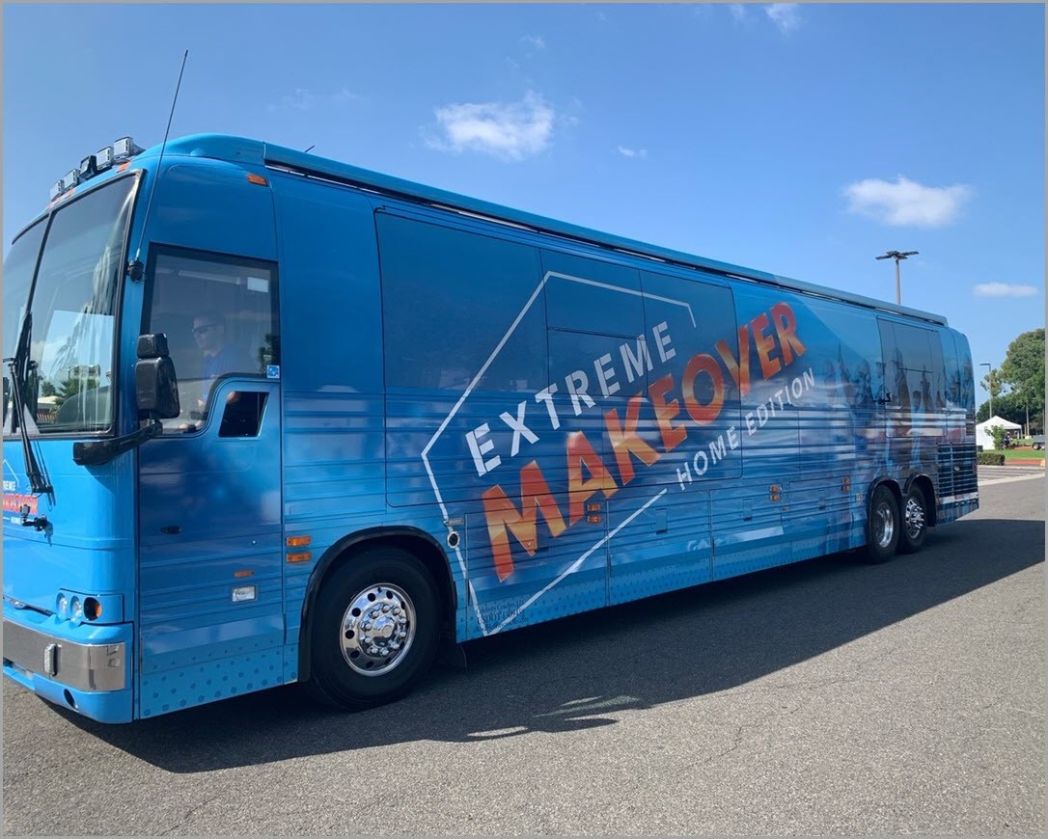 HGTV's spin on the iconic home renovation series Extreme Makeover: Home Edition showcases great stories, inspired volunteers, and gorgeous home renovations for families who give back to their communities. The whole-home overhauls include interior, exterior, and landscaping—all completed in record time while the family is sent away.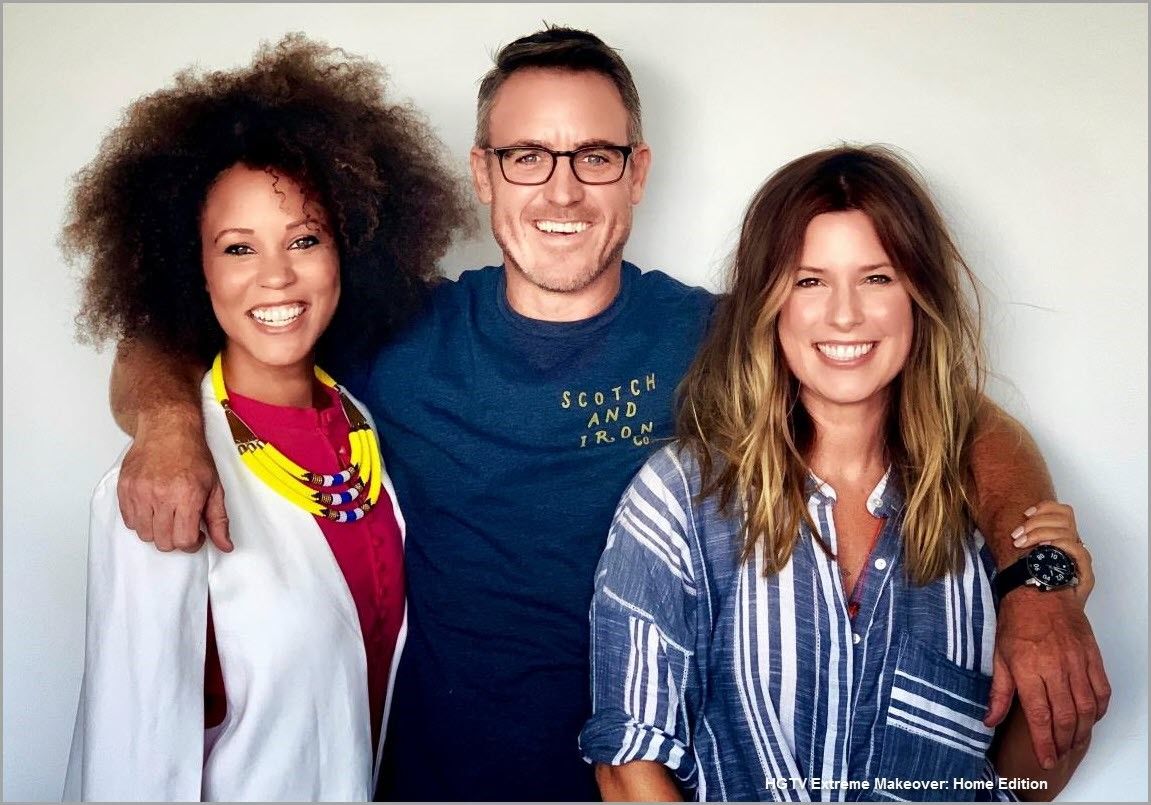 Extreme Makeover: Home Edition 2020 design team, left to right: designers Breegan Jane, Darren Keefe, and Carrie Locklyn
Two families, all four HFC brands
HFC's award-winning brands will be featured in two episodes, March 29 and April 5, as two families hear the historic words, "Move. That. Bus!" The home reveals are the culmination of an impossibly short renovation, including show personnel, contributing partners, Concrete Craft franchise owners, HFC associates, exciting HGTV surprise guest stars, and masses of volunteers who banded together to make the impossible happen. Jonathan Thiessen, HFC's Chief Development Officer, shares, "HFC is really excited to be part of this Extreme Makeover Home Edition where we're really going to be able to help overhaul these homes and help contribute to these people's lives. We're very excited to have all four of our brands participating."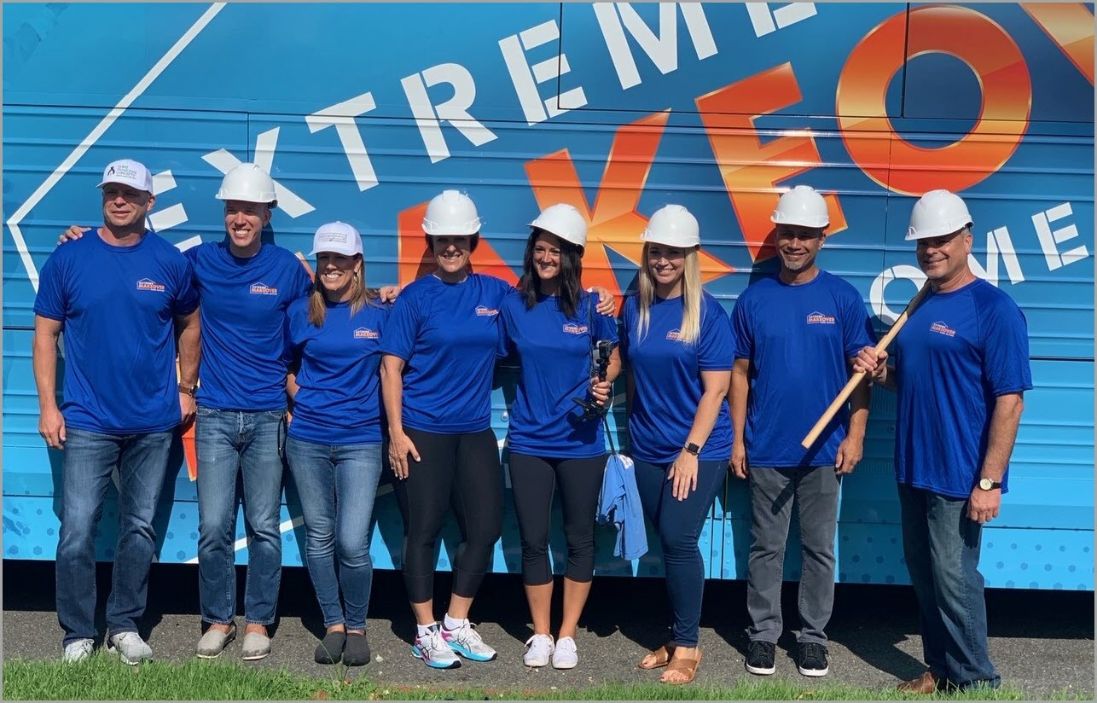 Tune in and pass the Kleenex®
Have that box of tissues handy and tune in to watch Concrete Craft and its sister brands, Budget Blinds, Tailored Closet, and AdvantaClean, share the innovative contributions they each made to the two homes with versatile decorative concrete, custom window coverings, innovative home storage solutions, and support services for healthy living. Extreme Makeover: Home Edition airs Sunday night at 8p|7c on HGTV, and the episodes featuring the HFC brands air on March 29 and April 5. Join the millions of viewers nationwide who wait with extreme excitement for those Move-That-Bus moments and the greatly anticipated home reveals.