Designing a Unique Walkway with Stained Concrete
Designing a Unique Walkway with Stained Concrete
Sidewalks are a necessary accommodation for pedestrians. They provide a safe space for people to walk and provide additional help for individuals with mobility issues. For many people, walking where there isn't a sidewalk isn't comfortable, safe, or accessible. Sidewalks can also accommodate changes in terrain, reducing the number of potential tripping hazards. All these benefits and more can also apply to having a walkway in your outdoor space.
That being said, the material you choose to use for your walkway also makes a huge difference. You can choose from many kinds of materials, like flagstone, gravel, granite, brick, and more. One material that has many benefits but often goes overlooked is concrete. When most people think of concrete, they think of a drab, gray concrete slab. However, this doesn't need to be the case when it comes to concrete walkways.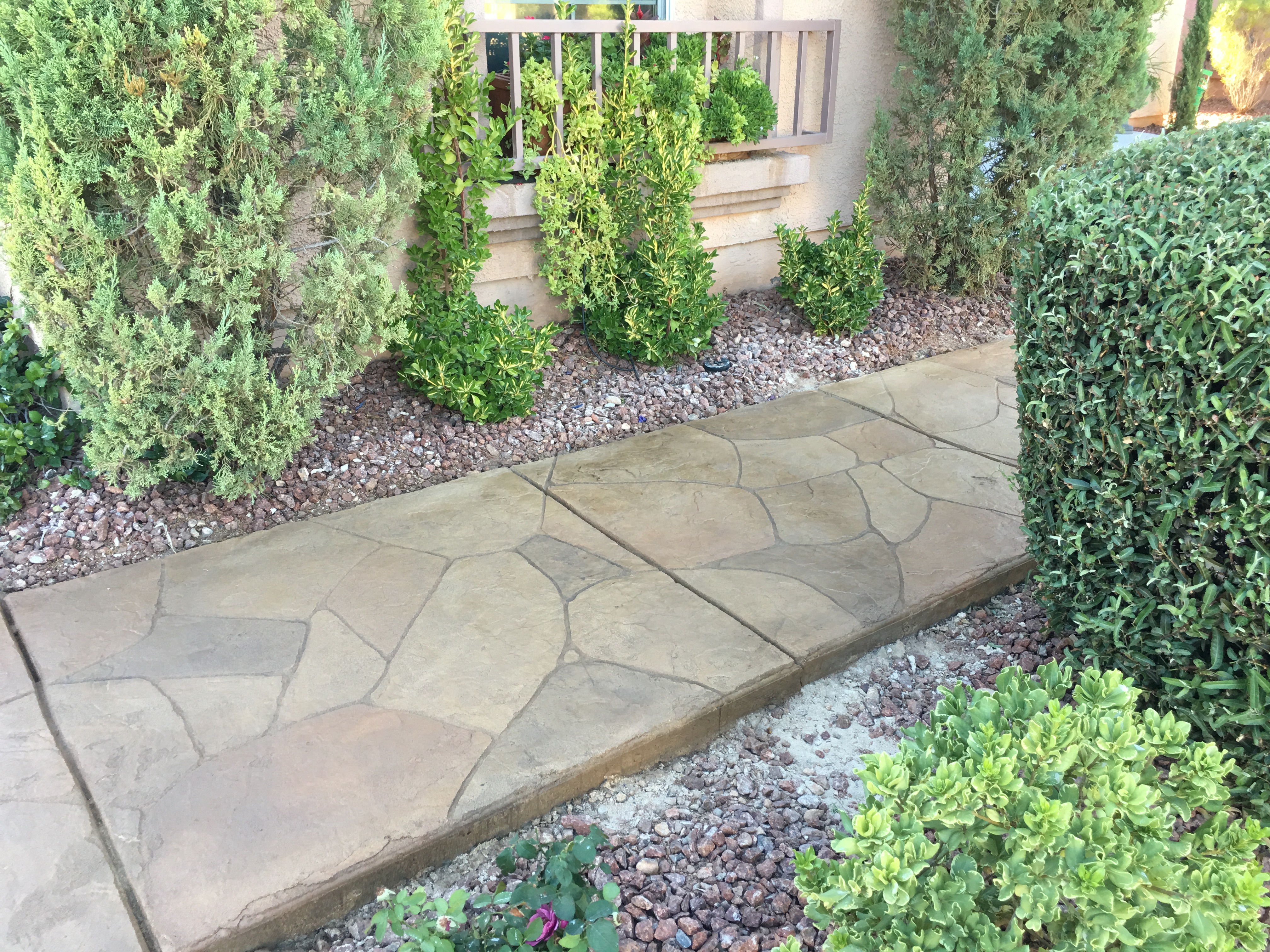 Benefits of Stained Concrete Walkways
There are many benefits to choosing stained concrete for your walkways instead of other materials. While natural stone and gravel can be pretty, they're not necessarily the most practical. If you're using the walkway as a way to make getting around your outdoor space easier, then you may find that loose stone isn't the easiest material to walk on. Brick, granite, and flagstone tend to be easier to walk on, and they're very pretty, but they also tend to be pretty expensive. In addition, all of the materials mentioned above can be difficult or expensive to maintain.
Concrete has unique benefits compared to other materials. Due to its makeup, concrete is one of the most durable materials you can choose for your walkway. It doesn't rot or rust, it's weather-resistant, and can even resist erosion to an extent.
Concrete is also fairly low maintenance. It needs to be cleaned around once a year, ideally in the springtime, to remove dirt, salt, and grime. It may need to be resealed roughly every two years (though this number may vary depending on the environment and usage).
Not only is concrete durable and low-maintenance, but it's also highly versatile and cost-effective.
The Versatility of Designs of Stained Concrete Walkways
There are many things to consider when creating a stained concrete walkway. Since concrete is so versatile in its uses, patterns, and color options, you'll have a virtually endless number of walkway designs to choose from. If you're struggling to get started with the design, you could start by looking for a design that either matches or complements your outdoor space where the walkway will be.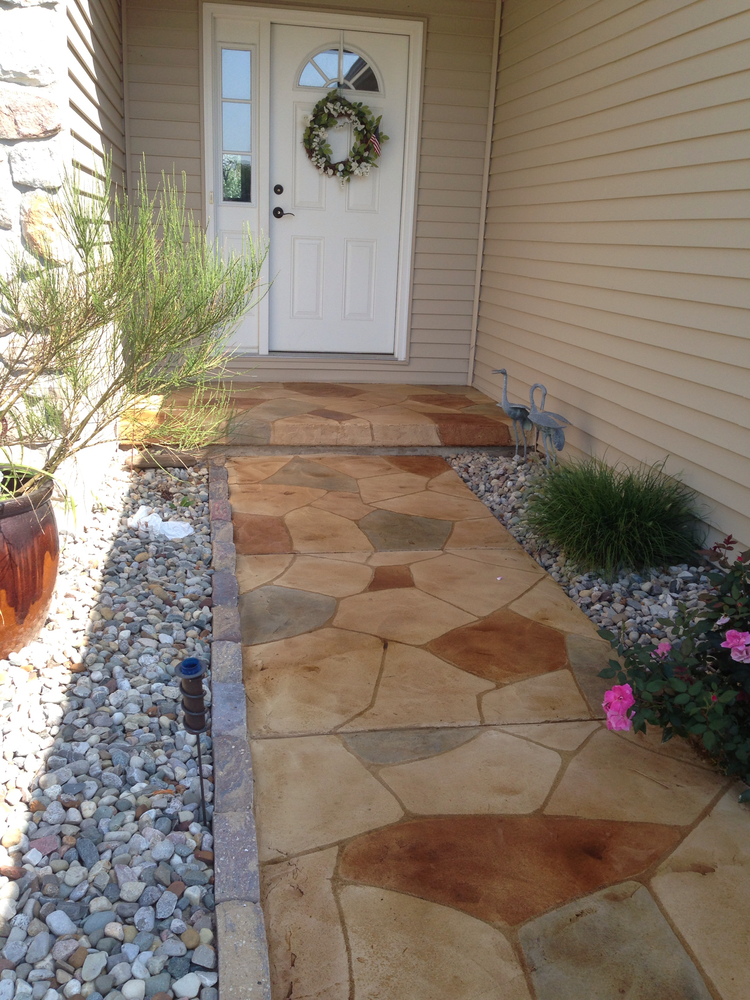 Does your outdoor area have a theme, like tropical, beachy, Asian-inspired, southwestern, etc? If so, you could find stained concrete designs in patterns and colors that fit that aesthetic. If your house has a unique or artsy architectural design, then you could also create a stained concrete walkway to accent your home's architecture.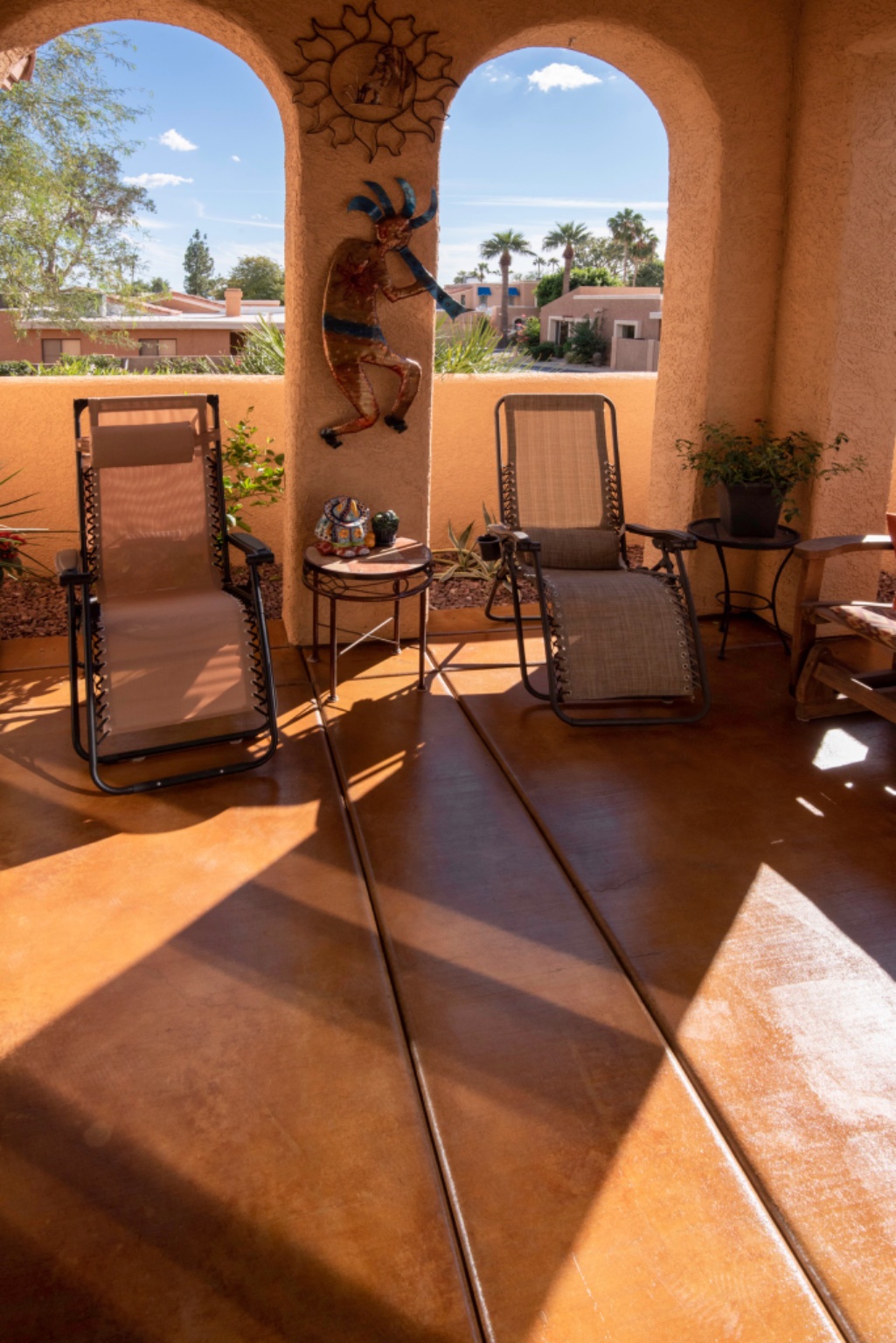 You also don't have to settle for a color and design combo that you've seen elsewhere if you're having trouble finding something that you like. With stamped and stained concrete walkways, you could create unique walkways with a one-of-a-kind look that nobody has ever tried before. Not only that, but you could incorporate other decorative elements to give your walkway a bit of extra flare.
There are many benefits to choosing to use stained concrete for your walkway, but if it's not installed and prepared correctly, then a lot of these benefits will diminish. Stained concrete installation is best left to the professionals, and it's essential to make sure you have a team that knows what they're doing.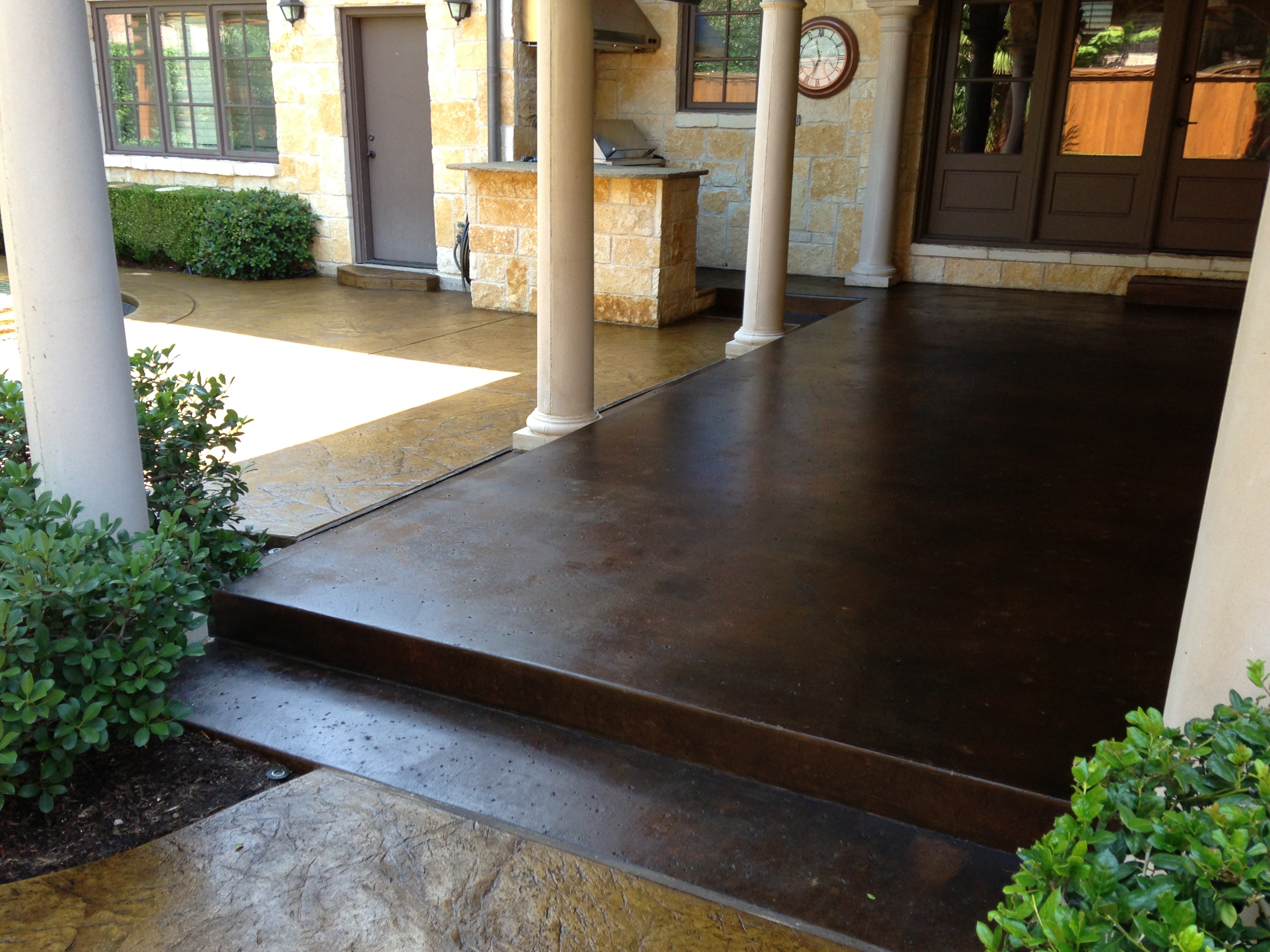 At Concrete Craft, we dedicate ourselves to using top-notch materials, providing high-quality customer service, and performing excellent installations. We don't give our clients any old walkways, but something that looks good enough to enhance the overall appearance of your outdoor space. Get your free consultation today!