Commercial Repair & Restoration
Protecting your investment is always top of mind and ignoring damaged concrete can lead to larger, more expensive problems. We can help. Without the need for heavy machinery and demolition of old concrete, our RestoreKoat provides you a cleaner and less intrusive solution to concrete repair. At 7000 psi, RestoreKoat cures at a higher psi than normal concrete ensuring a strong and durable surface that will extend the life of your concrete. The end product is a freeze/thaw, salt scaling, abrasion, impact and UV light resistant surface.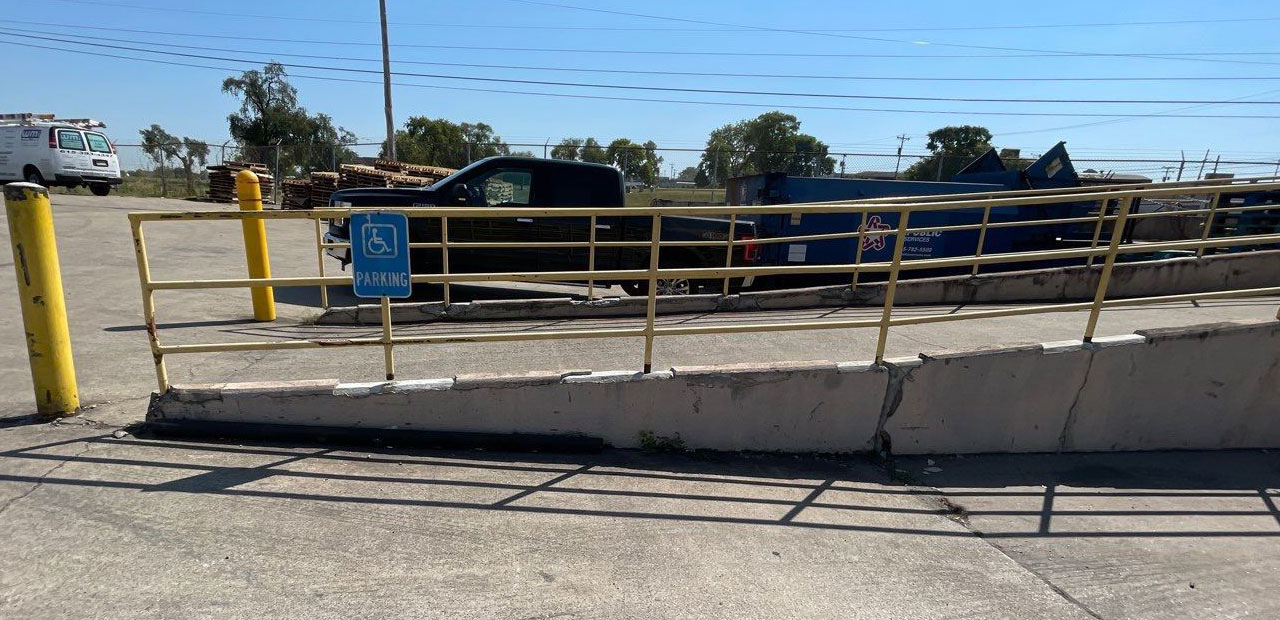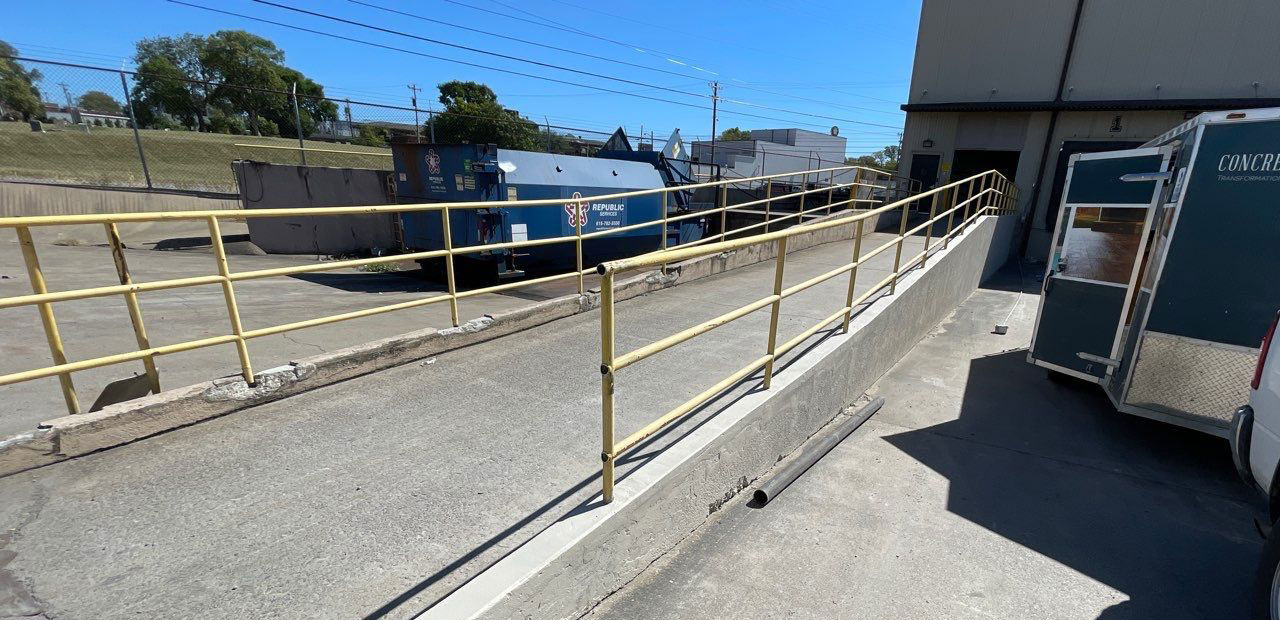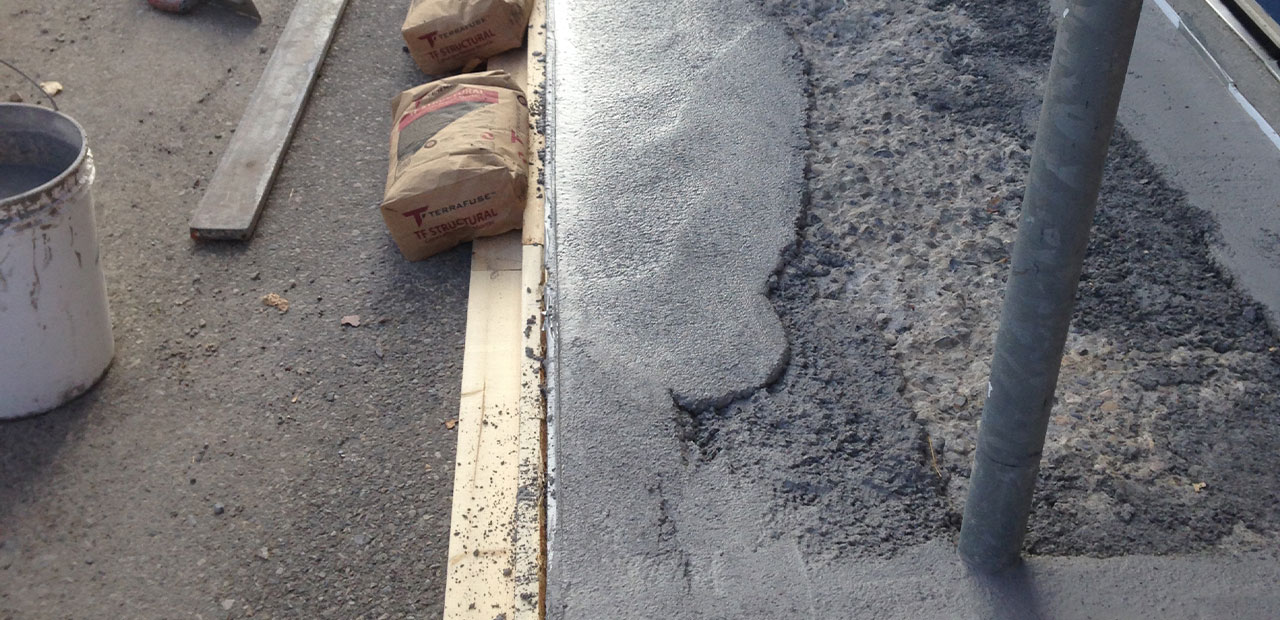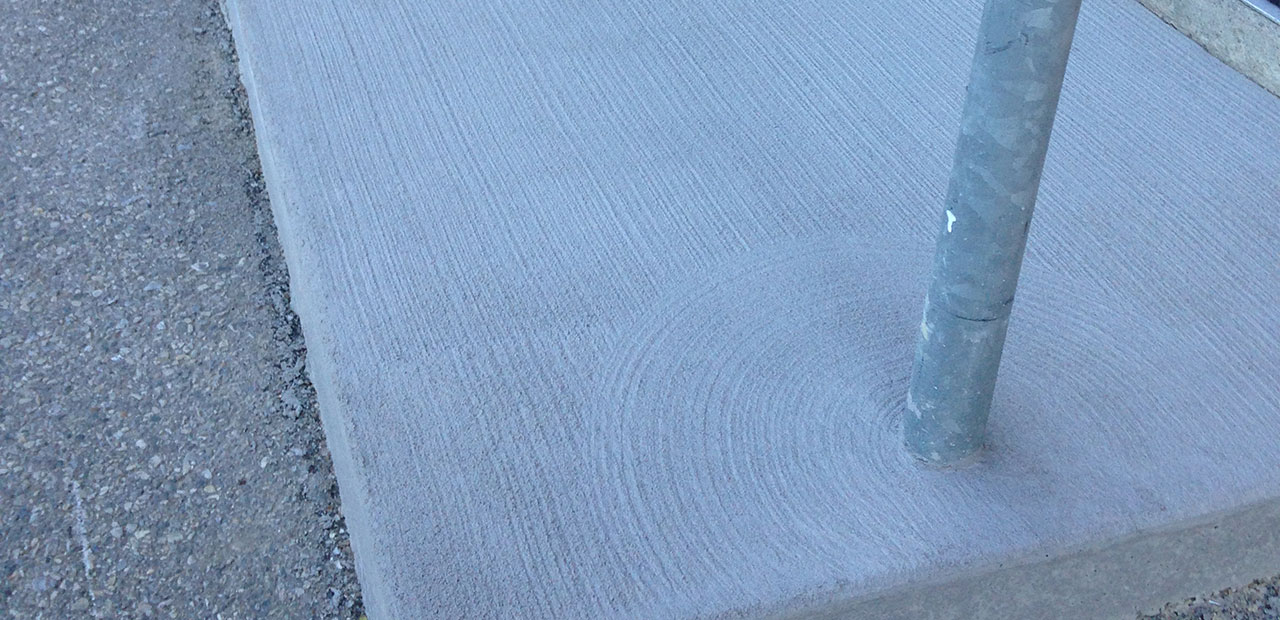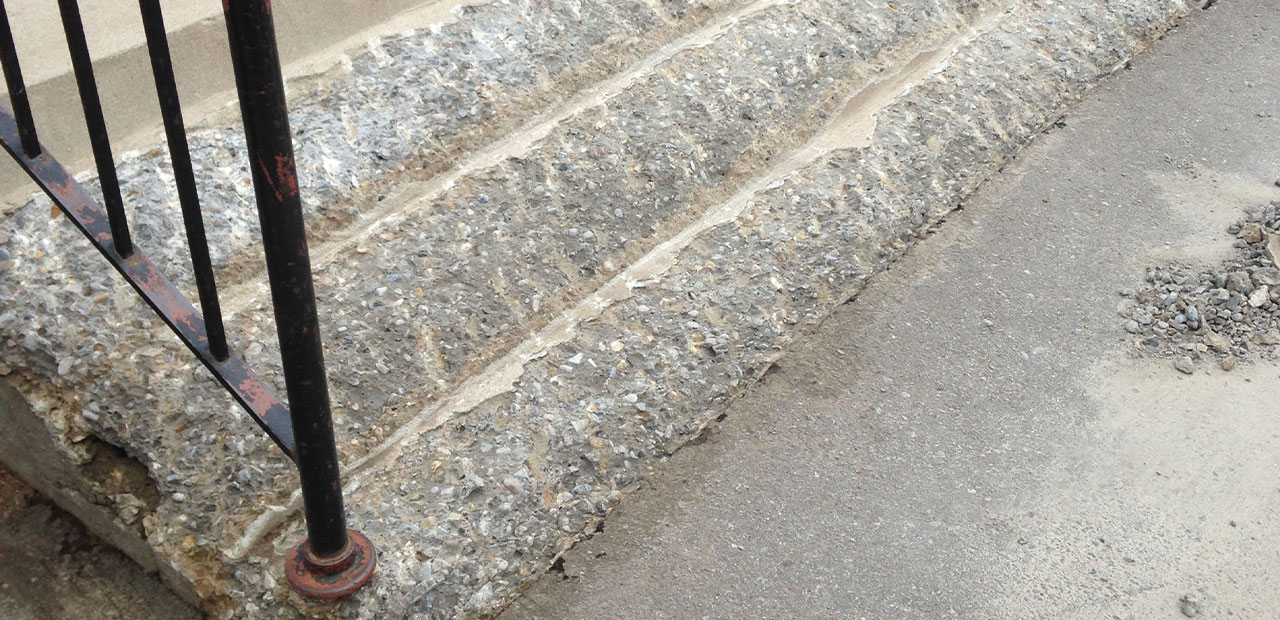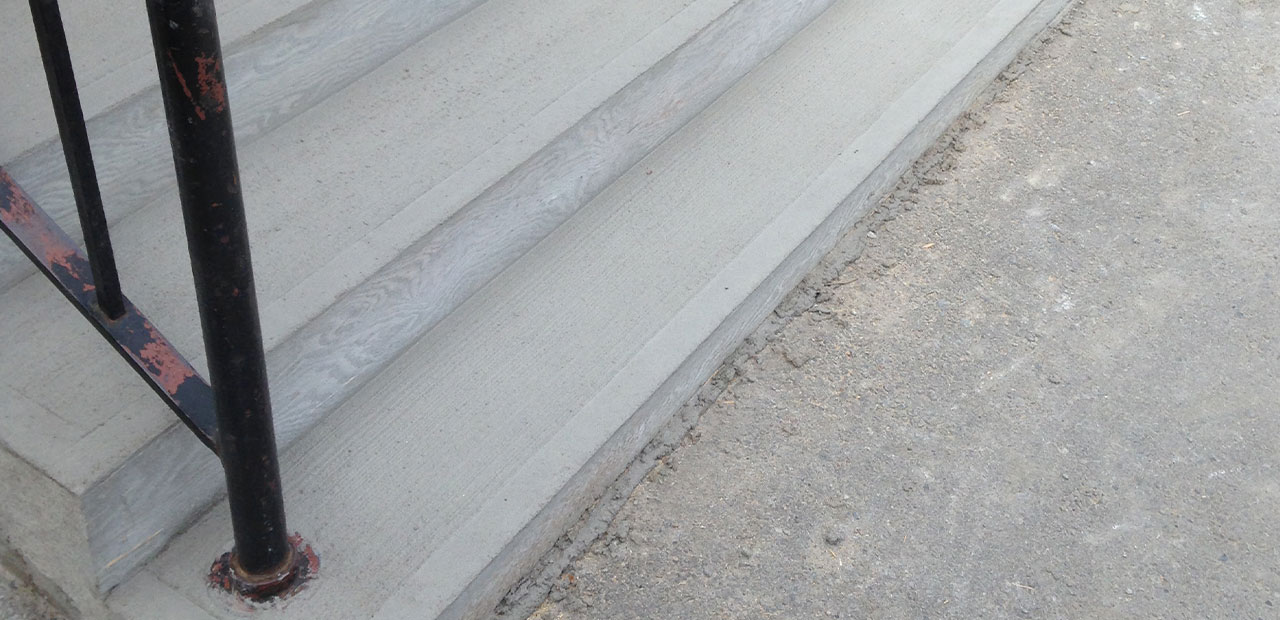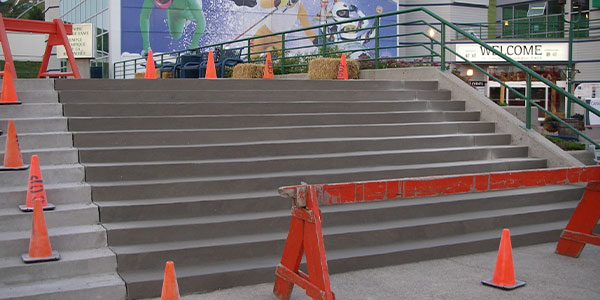 No Demolition Required
Most projects such as sidewalks, stairs and ramps can be completed without demolition. No demolition means minimal disruption to your business, a cost savings, low impact to the environment and shorter completion time means a faster return to normal operations.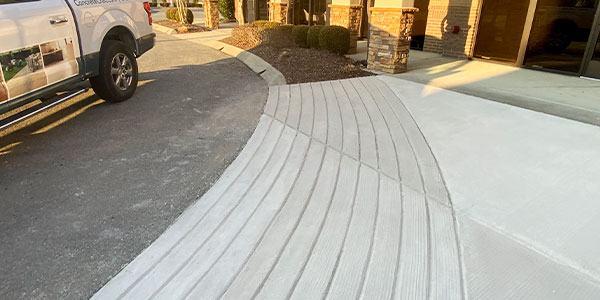 Quick Return to Service
Our RestoreKoat product is a repair and restoration system that can be prepped, installed, cured with a return to service in 24 - 48 hours. The cure time depends on variables such as weather, moisture levels, and temperature. Minimizing downtime results in cost savings for your business, improved safety, increased productivity and a better customer experience because you have a faster return to normal operations.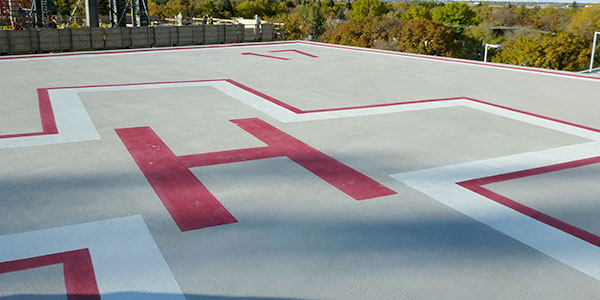 Economical
Repairing concrete is often less expensive than pouring a new concrete structure and eliminates the cost of demolition, disposal, cost of new materials, energy consumption and labor. It is a quicker fix and allows for a faster return to normal operations.
Product Catalog
Our MasterPro concrete refinishing systems for interior and exterior spaces offer options from repair and restoration to gorgeous decorative concrete finishes in stained, stamped, and resurfaced concrete.
Schedule a Consultation