Celebrate Earth Day: Enjoy the Great Outdoors on Your New Eco-friendly Concrete Patio
Earth Day was initiated about 40 years ago to increase awareness of the value and wonder of our planet as well as the responsibility we all share to safeguard the environment. All across the country people will be celebrating with special events like the Nashville Earth Day Festival with environmentally-friendly vendors, speakers, live entertainment and a green market. In Valparaiso, Indiana, the Porter County Expo Center presents educational opportunities and selected vendors selling trade-free products like Singing Rooster Haitian Mountain Bleu coffee and "Divine" chocolates.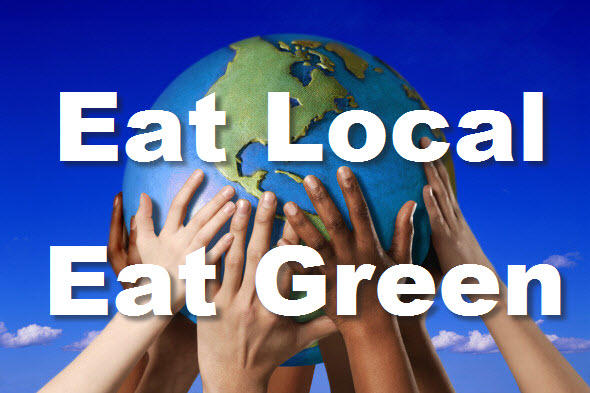 If you want to join the celebration but aren't sure how to participate, here are some activities that populate Earth Day celebrations for individuals and groups:
Go vegan or vegetarian for the day
Hiking and bike riding (give your vehicles the day off)
Plant a tree, wildflowers, or an organic vegetable garden
Do a home energy audit to tighten up your energy efficiency, like sealing windows and unplugging appliances
Go solar at home, including solar phone chargers or portable multi-panel kits
Rededicate your family to recycling; locate an e-waste recycler (electronics) in your area
Concrete Craft supports green living
Part of green thinking is recycling, repurposing and reusing things so additional resources don't need to go into making more new things. Helping homeowners and businesses to reduce the carbon footprint of commerce by responsibly purchasing and recycling is a step in the "green direction."
Concrete Craft's proprietary blends for resurfaced concrete overlays are eco-friendly and "green rated" according to LEED standards.
We use 60%-80% recycled or reclaimed material in each bag
Our sand is a byproduct or recycled material
Our Silica Fume is a byproduct or recycled material
By using Silica Fume, we reduce the amount of Portland in each bag, thereby reducing emissions produced during the manufacture of Portland cement
Using our manufactured faux stone system (comprised of up to 80% recycled materials) reduces the need for mining of real stones
Yahya Kurama, Professor and Associate Chair of Notre Dame's Department of Civil and Environmental Engineering and Earth Sciences, says that using recycled material reduces concrete's environmental impact by about half, from decreased water usage and less mining to decreased transportation costs.( Recycled Concrete's Time Has Come)
So rather than demo and replace a damaged patio, worn walkway or a stained driveway, Concrete Craft can restore your existing concrete with our eco-friendly resurfaced concrete overlays and help preserve the environment. We can create stunning decorative concrete to enhance your home or business with our unique stained, stamped and resurfaced concrete designs.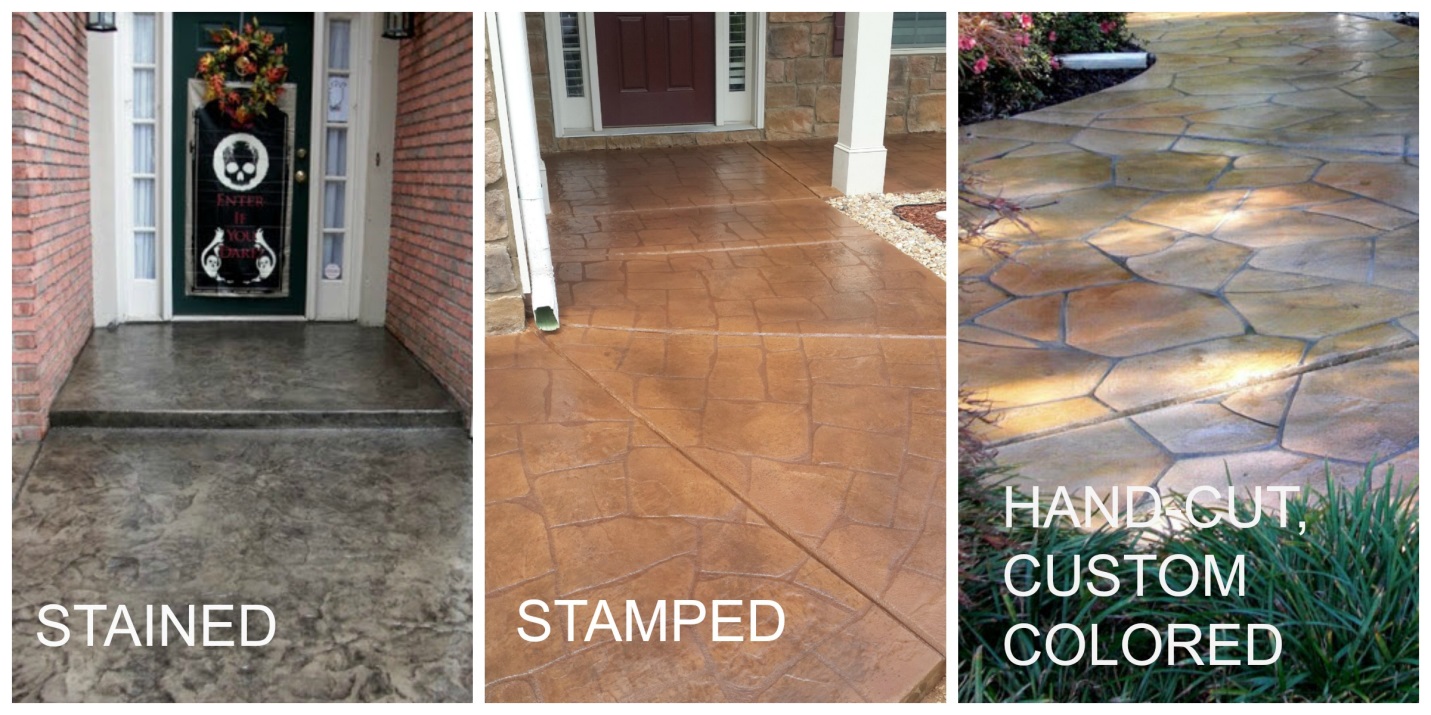 Eat local, eat green on Earth Day
One of the easiest activities on Earth Day is eating green. If you're not quite sure what that means, it's basically whole, nutritious, minimally-processed foods that are healthy for you and the environment. You can still have a neighborhood barbeque on your environmentally-friendly Concrete Craft patio, just follow these five points to eating green and celebrate Earth Day in style.
Buy local produce in season; farmer's markets are great for shopping green
Focus on organic, pesticide- and additive-free foods
Purchase foods with minimal packaging
Consume more plant foods (fruits and vegetables) and less meat
Find ways to use less energy while cooking
This Kale Caesar Salad is a great choice for Earth Day and healthy eating anytime. Serve with honey-mustard-glazed salmon steaks or grilled Portobello mushroom steaks for the vegetarian palate.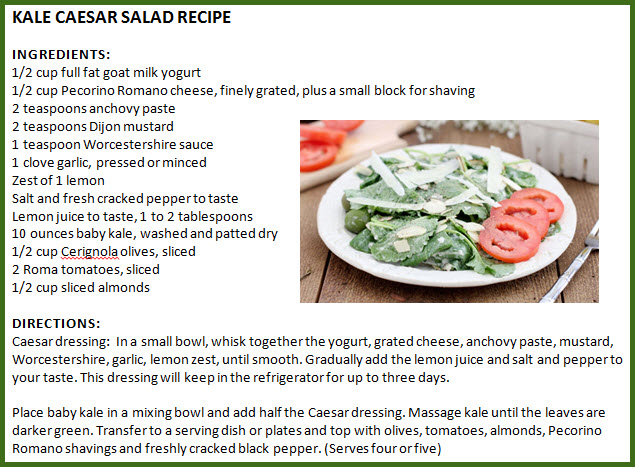 Concrete Craft is ready to assist with improving your environment while protecting the environment at large with green rated decorative concrete overlays. In addition to horizontal surfaces, we offer the same innovative designs and exceptional quality for walls and other upright surfaces with vertical concrete resurfacing. Resurface fireplaces, chimneys, accent walls, exterior privacy walls, and more, with faux stone siding so realistic that only you will know it's not the real thing.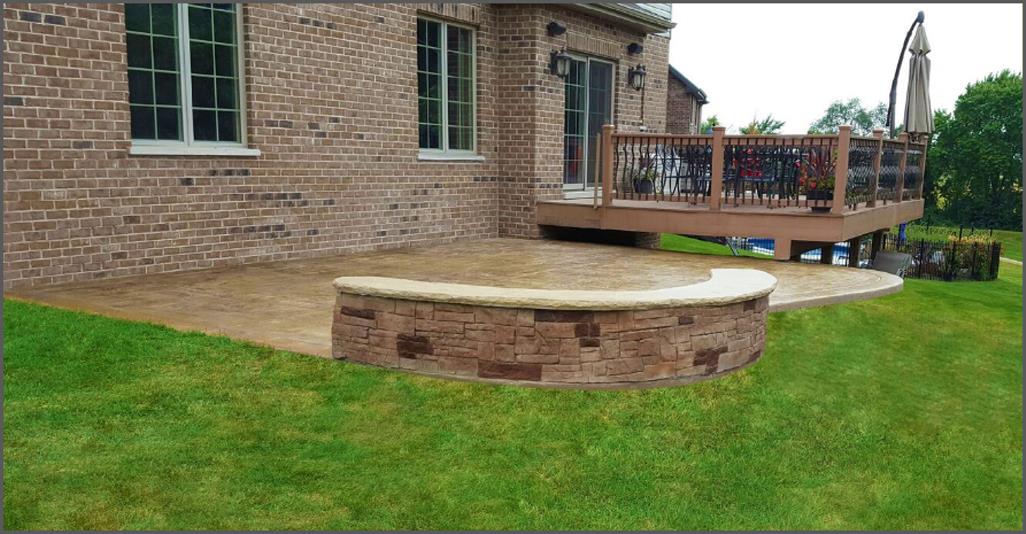 Our seat wall and fire pit system can turn a plain patio or pool area into the perfect entertainment spot, adding convenient seating and creating a more intimate setting. Call 866-813-3699 today or go online to www.concretecraft.com to find the Concrete Craft location nearest you and request a FREE estimate for that improvement project you've been putting off.
Browse our image galleries for driveways, walkways, pool decks, interior floors and commercial spaces. You'll be amazed at what we can do with concrete to help you celebrate Earth Day every day.