Celebrate Saint Patrick's Day on Your Perfect Patio with a Custom Fire Pit and Seat Walls
March 17, St. Patrick's Day, is when the whole country celebrates Irish-American culture in the United States with parties, parades, music, dyeing everything from hair to beer a bright green, and eating Irish dishes like corned beef and cabbage and Irish stew. It's also a time to honor the holiday's namesake, Ireland's patron saint, St. Patrick, a fifth-century missionary who brought Christianity to Ireland. Special events like the 38th annual St. Patrick's Day Parade in Dallas (drawing crowds of 125,000 people) or the St. Patrick's Day Pub Crawls and 5K runs in Denver give credibility to the saying: "Everyone is Irish on St. Patrick's Day."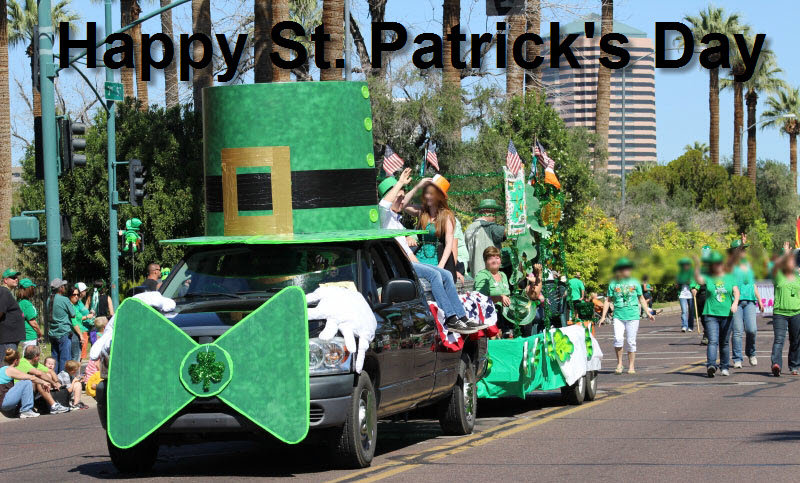 Host your own St. Patrick's Day celebration
If you're planning on hosting a St. Patrick's Day party, Concrete Craft® can help you create the ideal party patio with our Seat Wall and Fire Pit System. You can beautifully frame your patio with low retaining walls that provide seating, so you won't need to drag out the dining room chairs to supplement your patio furniture when company comes. Our Seat Wall and Fire Pit System is a fast and economical way to create faux stone and wood vertical surfaces with decorative concrete that is both durable and attractive for your outdoor living spaces.
Even a small patio can transform into comfortable space for a party with the additional seating and the innate attraction of a fire pit. People are drawn to the camaraderie of a fire, including singing around a camp fire, hoisting a (green) beer, roasting hot dogs and making S'mores. For a memorable St. Patrick's Day party, here are a few wee tips to help you plan:
Lucky Charms Krispie Treats
Irish Coffee, green-colored drinks and appetizers
Learn to dance an Irish jig
Potted clover (shamrocks) for a table centerpiece
Traditional Irish stew and Irish soda bread
Decorate with rainbows, pots of gold (chocolate coins) and leprechauns (also known as small children in green tee shirts) Check out St. Patrick's Day Symbols for more ideas.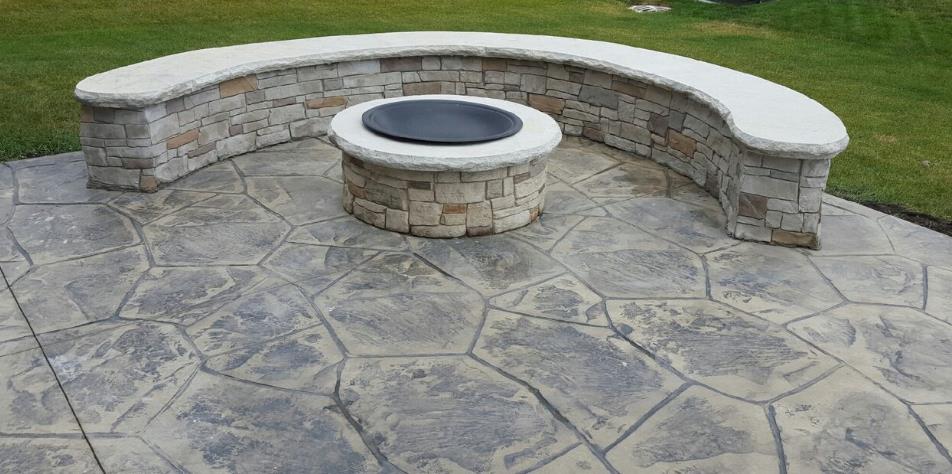 Advantages of resurfaced seat walls and fire pits
Concrete Craft's system for creating custom wall seating and fire pits involves a process used for years in "architectural concrete," a core of foam liners that is flexible to create unique curved designs to accommodate any space. Our proprietary-blend concrete overlay doesn't require complicated cutting like other materials or real stone, our realistic stone façade is created on-site, to measurement, with custom-coloring to match or complement your existing hardscapes.
The seamless surface finish eliminates any long-term mortar issues like crumbling grout and shifting of stones. A commercial-grade, industry-tough sealer protects your fire pit and seat walls, providing lasting beauty and easy-care enjoyment for decades. From a small, casual setting to this large, formal patio you can have outdoor space to suit your family's everyday activities as well as take care of all your entertaining needs.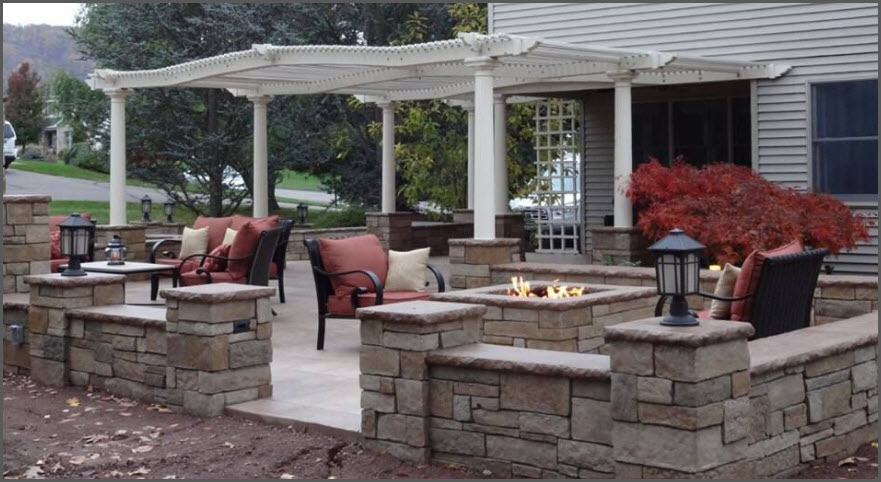 Complete your designer patio with a custom decorative concrete floor
Along with resurfaced seat walls and fire pits, no patio design is complete without a decorative concrete floor. Stamped, stained and resurfaced concrete overlays present exciting options for elegant interior and exterior concrete surfaces. A decorative concrete floor will resist food and drink spills, withstand a vigorous Irish Jig and present a beautiful setting for any party. And cleanup is a breeze since nothing sticks to the sealed surface. Outdoor entertainment areas like patios, pool decks and driveways can all be enhanced with decorative concrete overlays designed to look like flagstone, cobblestone, Ashlar slate (pictured below), hand-carved limestone, brick, wood plank and more.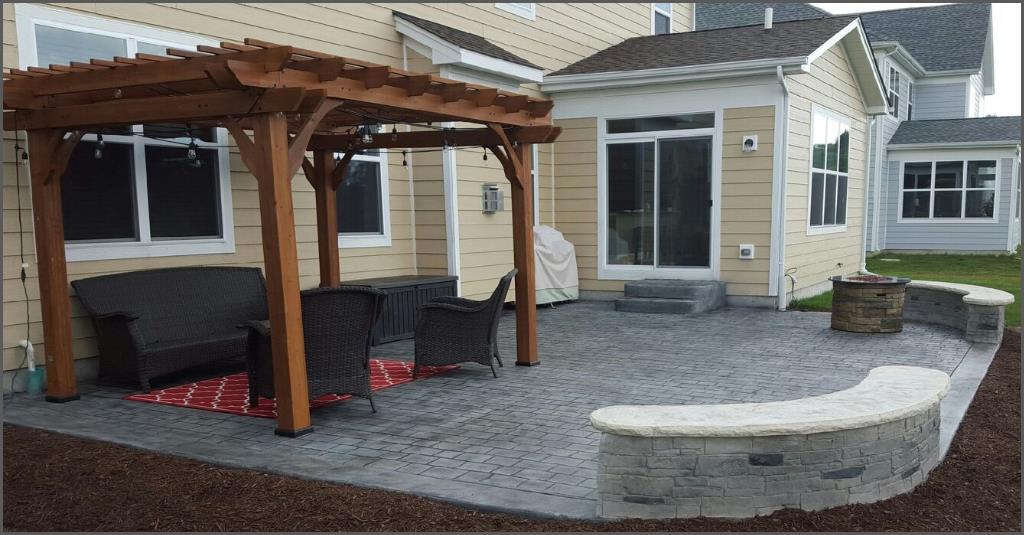 Concrete floors, fire pits and seating walls are durable and reliable, providing years of functionality and beauty so when it's party time, all you have to worry about is the guest list and the food. We can even help with that--here is a recipe for a traditional Irish Stew that your guests will love!
Let Concrete Craft get your home party-ready for any occasion with seat walls and fire pits to magnify the efficiency of your space, along with stained, stamped and hand-cut and custom-colored concrete overlays for interior and exterior floors. Call 866-813-3699 or go to www.concretecraft.com and ZIP Code search to find the Concrete Craft location nearest you to request a FREE estimate. Check out the myriad styles, finishes and colors available to bring new life to old concrete for all the spaces in your home.
Happy St. Patrick's Day and a special Irish blessing to you all: "May your troubles be less, and your blessings be more. And nothing but happiness come through your door."