Daylight Saving Time Means More Fun In The Sun On Your Patio
This Sunday, March 8, is Daylight Saving Time with an extra hour of daylight every day and the unofficial spring into spring! March 19 is the actual first day of spring, but why wait to get outside? Now is the perfect time to evaluate your patio and other outdoor spaces for upcoming spring and summer fun. If your spaces could use a little TLC to get them up to speed for comfortable outdoor living, Concrete Craft® can help transform your yard with beautiful, decorative concrete designs for floors and vertical surfaces.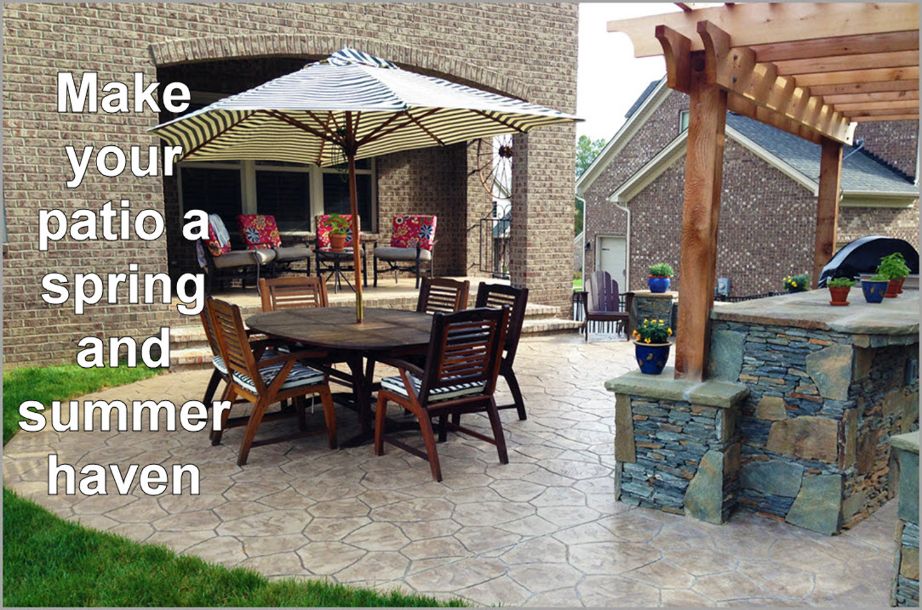 Start with a firm foundation
It may be hard to envision a new life for a damaged and ugly concrete patio, but a decorative concrete overlay can hide wear and tear like stains, cracks, and worn spots, presenting a fresh surface for stained concrete, stamped concrete, or hand-carved faux stone designs. Once the patio itself is rejuvenated, it's just a short leap to furnishing it for spring and summertime fun. The patio below went from an unappealing space to an intimate gathering place with seat walls and warm brown stain colors that pull the area together. With a portable barbeque, patio furniture, and colorful outdoor cushions, this patio will become a main entertainment spot for the whole family.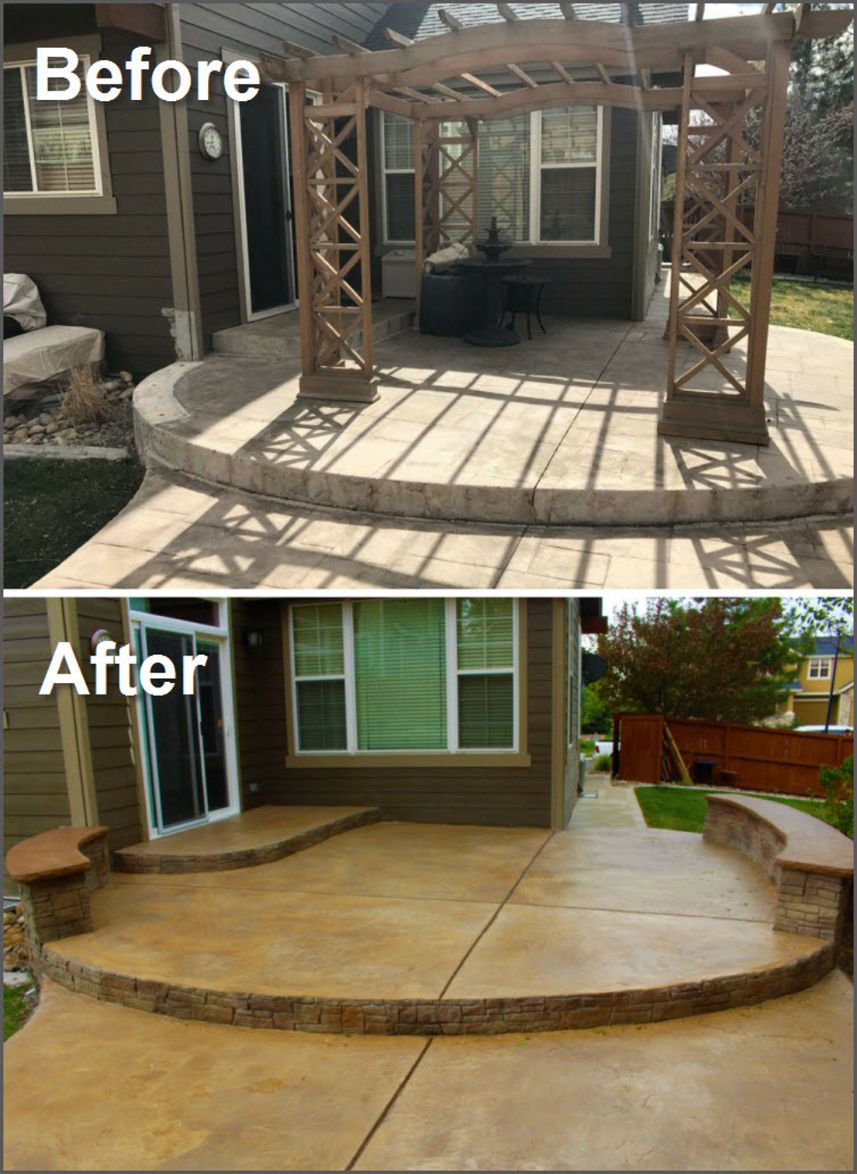 The sealed finish is resistant to moisture and spills, so no more worry of food and drink stains that can discolor bare concrete.
Nothing sticks to the surface so it's easy to keep clean with just a broom and occasional hosing off if needed.
Resists mold, mildew, and bacteria growth that are common to outdoor spaces, so your patio stays clean and safe for any activity.
Strut your stuff with unlimited design potential
Decorative concrete overlays open up a world of possibilities to find your unique style since every surface is custom-made with stamp patterns and concrete stain colors. Stain colors are unlimited and stamp patterns create faux stone designs like cobblestone, slate, brick, and tile, as well as faux wood panels. Hand-carved flagstone is a favorite and can be custom-stained to match house siding or other architectural elements like an outdoor fireplace. You can have any style and color you desire!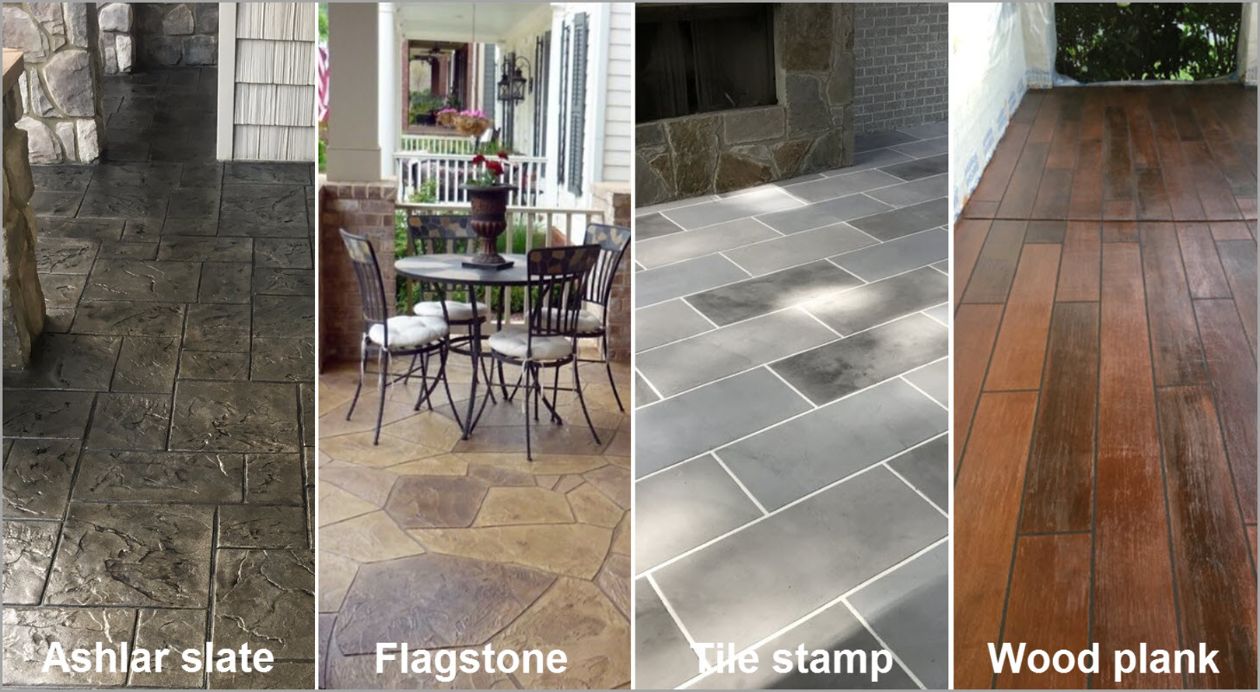 Your patio can be smooth or textured for the real feel of stone and wood.
Set-in-stone designs will not deteriorate in hot or cold, wet or dry weather conditions.
So authentic looking, only you will know it's faux!
Transform vertical surfaces like fireplaces and seat walls
Vertical concrete resurfacing can restore an outdated fireplace to stunning status, dress up a plain stucco wall with a faux stone overlay, enhance your patio with seat walls, or create lovely garden enclosures for your plants and flowers. With our vertical concrete resurfacing system, you can have the three-dimensional beauty and texture of stone and wood plank finishes on your patio and in your yard for about half the cost of real materials. Our high-strength, flexible polymer overlay product gives 100% contact on vertical surfaces and is hand-carved and stained for natural-looking finishes.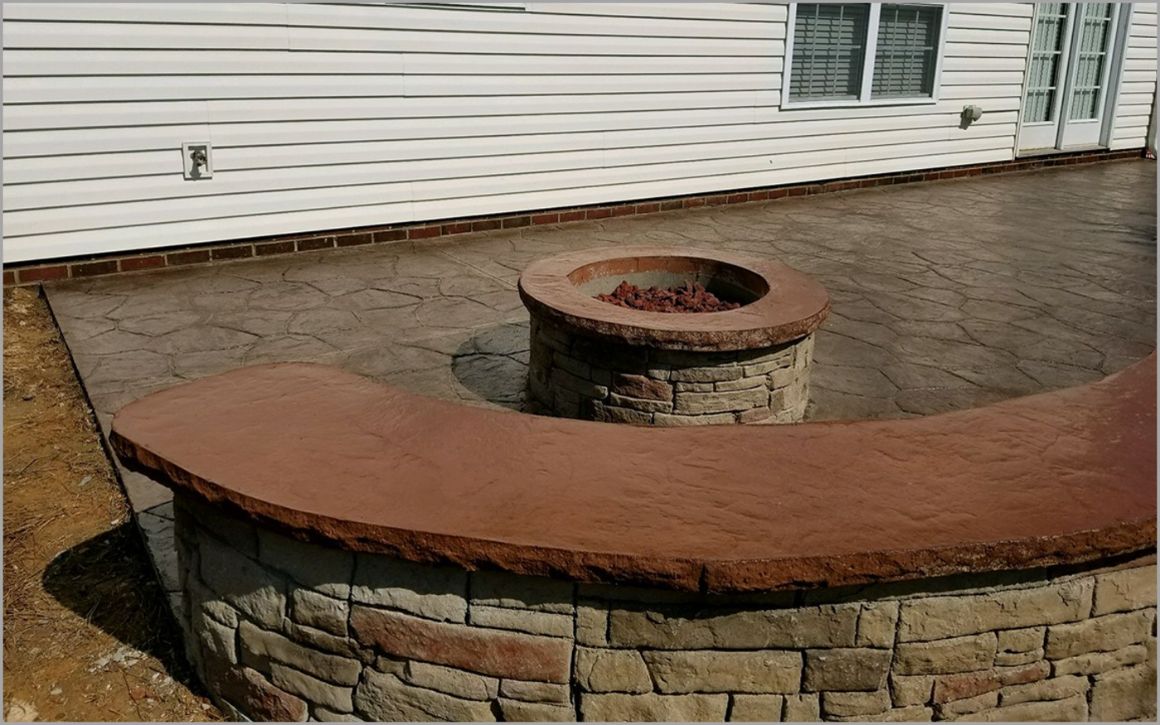 Enjoy durability, style, and easy maintenance from the industry-tough, non-porous sealer that protects and enhances every finish.
Faux stone surfaces will never have "stones" dislodge or grout crumble, and faux wood won't splinter or warp like real wood.
Our seat wall system is a fast and economical way to create unique, curved faux stone seat walls, retaining walls, and enclosures.
Opt for a real stone river rock patio floor
Another option to renew your patio is our non-epoxy-based concrete overlay of beautiful, decorative 100% natural river rock. This one-coat decorative river rock overlay fills in, levels out, and creates a seamless, real stone coating for your patio, pool deck, or driveway. Available in a range of color blends from light Frost to dark Espresso, you'll be able to complement any landscape design. Create patterns and borders by using more than one color or combine the river rock with a resurfaced concrete overlay border in a coordinating or contrasting color as in the image below.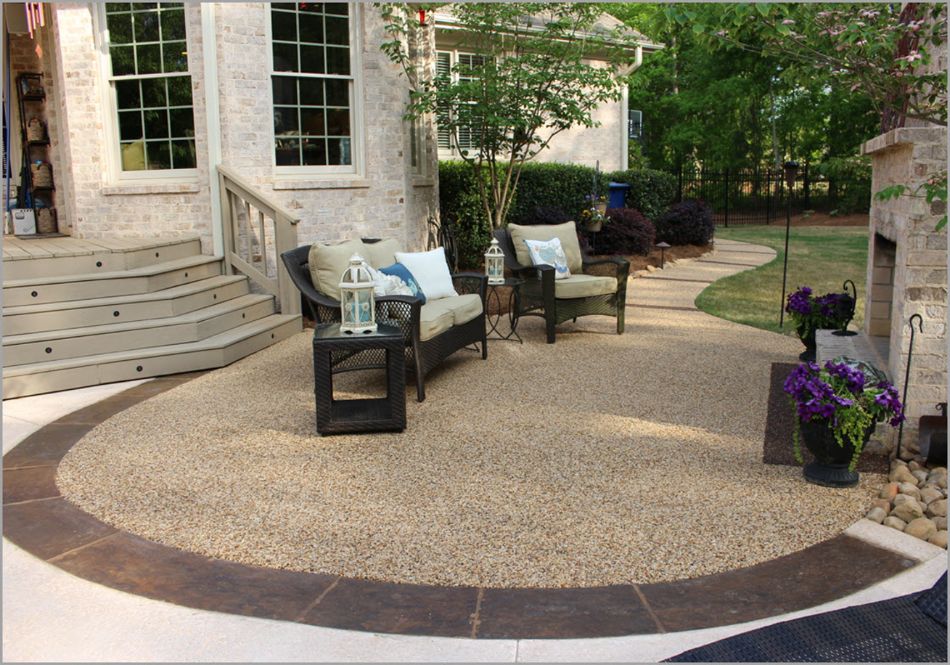 Durable surface resists abrasion and impact and can handle daytime and nighttime fun.
Resists stains and spills of all kinds, and will not crack, chip, or peel.
Easy to maintain without harsh concrete cleaning products to keep it looking like new.
Decorate your outside spaces
Now that your patio is a space you want to spend time in to play, relax, and refresh, take time to decorate it just as you would an indoor room. Create "resort" surroundings in your favorite outdoor style, with comfortable patio furniture, shade umbrellas or a patio cover, and plants and flowers that add beauty and privacy to the patio.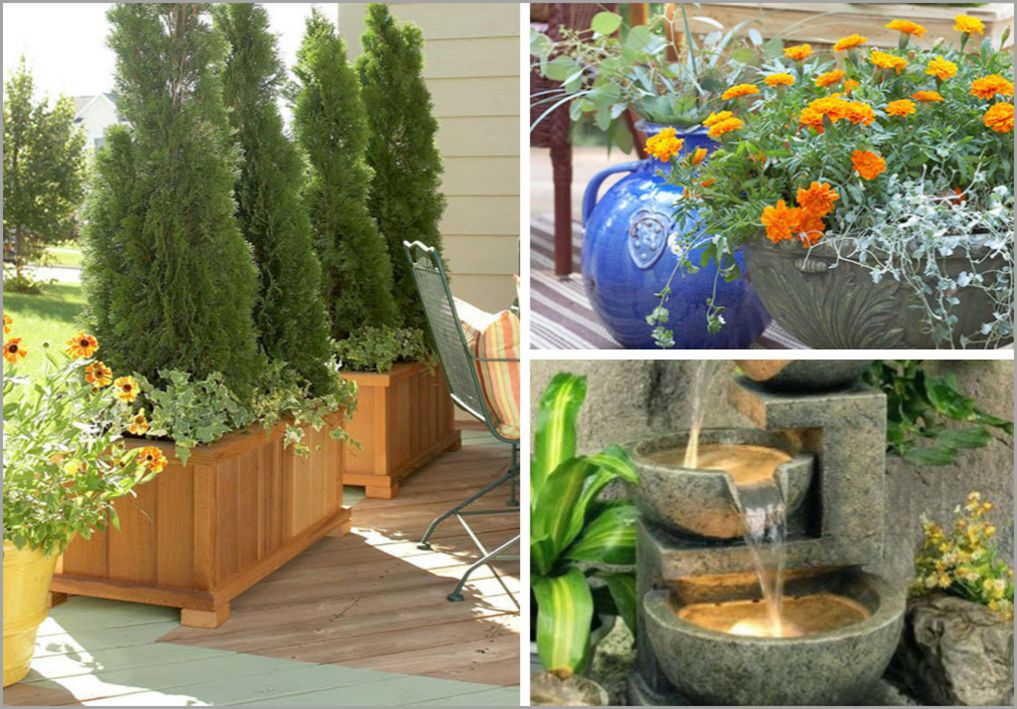 Have chairs, lounges, ottomans, and tables so everyone can keep food and drink close by.
Outdoor, natural fiber rugs like jute, seagrass, and sisal can add comfort underfoot.
Make your oasis complete with the soothing sound of water with a decorative fountain.
Create nighttime ambiance and increase safety with solar lights and citronella Tiki torches to keep the bugs away.
Welcome spring in style
Expand your warm-weather living space by transforming your yard into a destination location your family will love. Concrete Craft can transform all your concrete surfaces with superior decorative concrete finishes in stained, stamped, and resurfaced concrete applications. We can also repair and restore heavily damaged concrete to eliminate the need for demolition and replacement. Contact us today or go online to www.concretecraft.com to find the Concrete Craft location nearest you and request a free consultation. It may be easier than you think to get ready for spring and summer by upgrading your patio, driveway, walkways, or pool deck with decorative concrete solutions that match your style and budget.