Don't Let Your Walkways Be the Scariest Part of Halloween
Halloween is the time of year when the timid get bold and the bold get crazy. Being scared is a favorite pastime and promises of bags of candy set every child, young and old, on the quest for the perfect Halloween costume, including princesses, pirates, ghosts and witches. Throw in some zombies, the headless horseman and Peppa Pig and things can get pretty scary!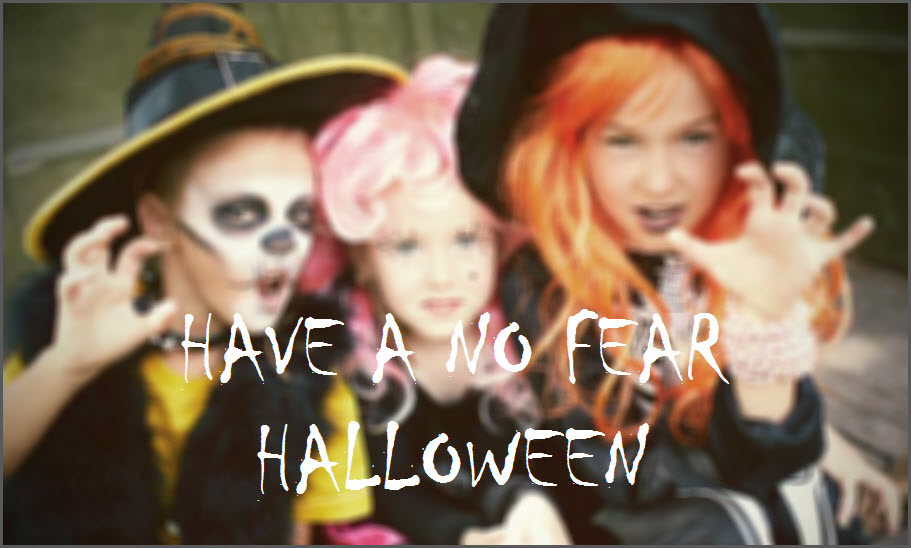 And yet every year on October 31st when night falls, despite all the scary possibilities, neighborhoods are packed with trick-or-treaters on the hunt for candy, parents trying to keep track of their costumed little monsters and homeowners trying to protect their property.
And, not surprisingly, a good time is had by all.
Concrete Craft® can be your safe word
Halloween is supposed to be scary, that's part of the fun. People go out of their way to be scared, attending hard-core fright attractions like the Thrillvania Haunted House Park outside Dallas and the Halloween Horror Nights at Universal Orlando, both rated in the top 10 most terrifying. Some attractions actually have a safe word if it gets to be too much scary fun.
If you have concerns about the safety of your sidewalks, walkways, porch or entryway for trick-or-treaters, now is a good time to take action and use your safe word— Concrete Craft. With Concrete Craft, any concrete surfaces that are damaged, cracked or gouged can be made like new again with custom decorative concrete overlays to restore a seamless, safe finish.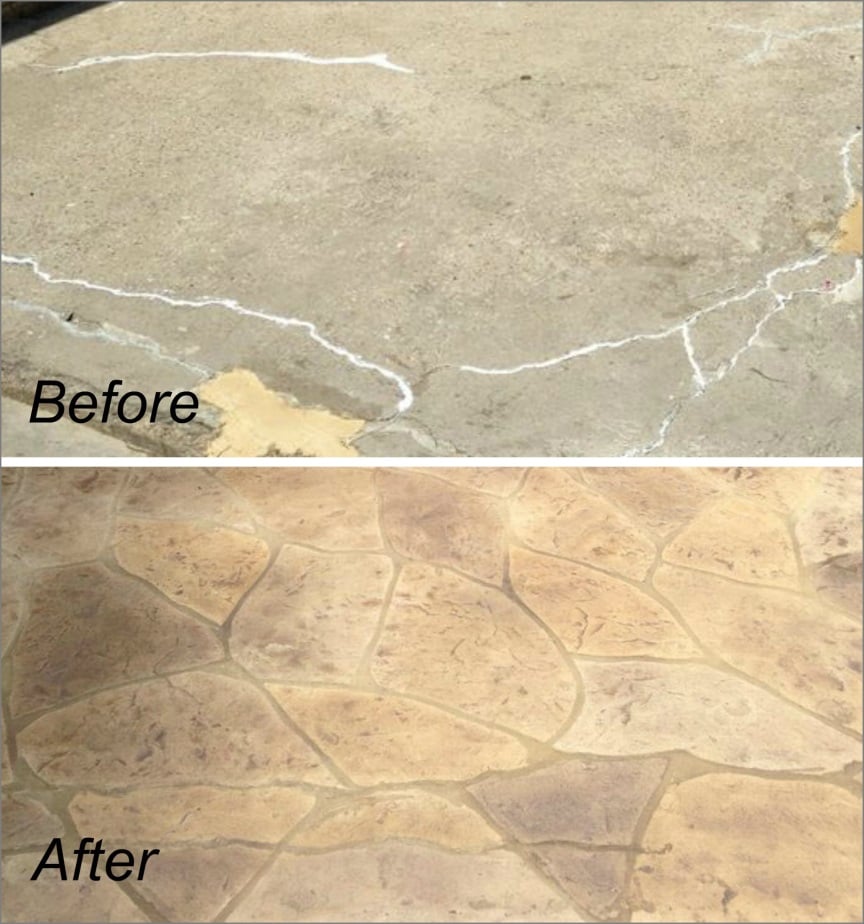 A decorative concrete overlay will cover imperfections and stains and restore your walkways to look like fresh, new concrete. This new finish can then be stained or custom designed with stamp patterns and hand-cut stone fabrication to look like authentic flagstone (pictured above), cobblestone, slate, wood plank, brick and more, including a broom-swept finish for a minimalist look.
You won't have to worry about trick-or-treaters tripping on ragged concrete steps or sidewalks up to your front door. And, since your new walkways and entryway will be beautiful, you won't be ashamed to light them up for everyone to see. A darkened entryway may be spookier for Halloween, but bright lights are a good insurance policy against falls.
Decorative concrete is all treats and no tricks
Concrete Craft is ready to help you enhance all your concrete surfaces with durable, easy-care decorative concrete overlays. Horizontal and vertical surfaces, inside and out, can be transformed into realistic-looking faux stone finishes that look like the real thing but cost so much less. Patios, driveways, pool decks, interior floors, accent walls, retaining walls and fireplaces can become works of art with stained, stamped and resurfaced concrete.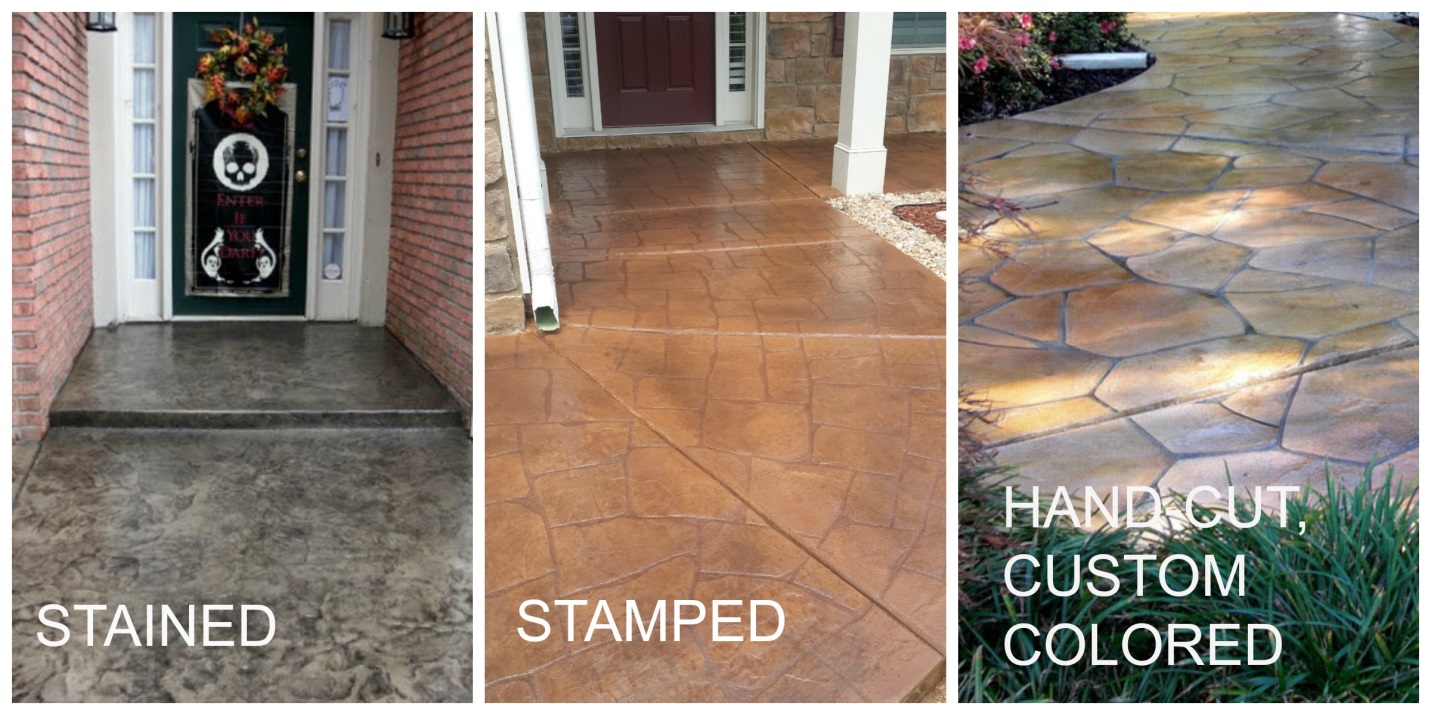 Beautiful new walkways will help you have a happy Halloween, confident that your yard is safe for candy-seeking invaders. Here are some additional Halloween tips for parents and homeowners to make the night both safe and fun.
Halloween trick-or-treating safety tips:
Parents should always accompany young children trick-or-treating to make sure they walk on the sidewalks and stop at dangerous intersections. Excited kids and distracted drivers can be a lethal combination.
Give children flashlights to carry and reflective tape on their costumes so they are more visible.
Make sure your child's view is not impaired by hats and other costume accessories that may block their field of vision.
To prevent accidents like tripping and falling, make sure your child's costume is not dragging on the ground and they are wearing shoes that fit. (Big clown feet guarantee a fall!)
Buy fire-retardant costumes. Costumes with over-sized sleeves, long capes, and wigs can pose a serious danger to children when they get close to open flames like a candle in a Jack-o-Lantern.
At your home, replace real flame candles with battery-operated candles in the pumpkins on the porch or walkway.
Older kids should walk in groups so they are more visible to drivers, and not listen to music or use their cell phones while walking in or adjacent to streets.
Adhere to the old rule: look both ways before crossing the street.
Before letting the kids eat their candy, sort through their bags and throw away any candy or snacks that aren't pre-packaged.
There is truly no fear with Concrete Craft. You're assured high-quality products and exceptional craftsmanship with everything we do, and all work comes with a two-year warranty*. You can have fresh concrete surfaces and realistic-looking stone work without the hassle of cement trucks and the inconvenience and mess of demolition and replacement of ugly concrete slabs.
Call 866-813-3699 today or find the Concrete Craft location nearest you. A free consultation lets you ask all your questions and see samples and stamp patterns to help you decide how best to enhance your life with beautiful, decorative concrete for driveways, patios, pool decks, walkways, interior floors, entryways, vertical surfaces and more.