Enjoy Labor Day Weekend More With Easy-Care Decorative Concrete
Labor Day is celebrated annually in the U.S. and Canada on the first Monday in September, acknowledging the achievements of workers who contribute to the economic strength, prosperity, and well-being of their respective countries. The Monday holiday creates a three-day weekend "reward" of well-deserved R & R for hard-working folks everywhere to kick back and relax.
But only if all the chores are done …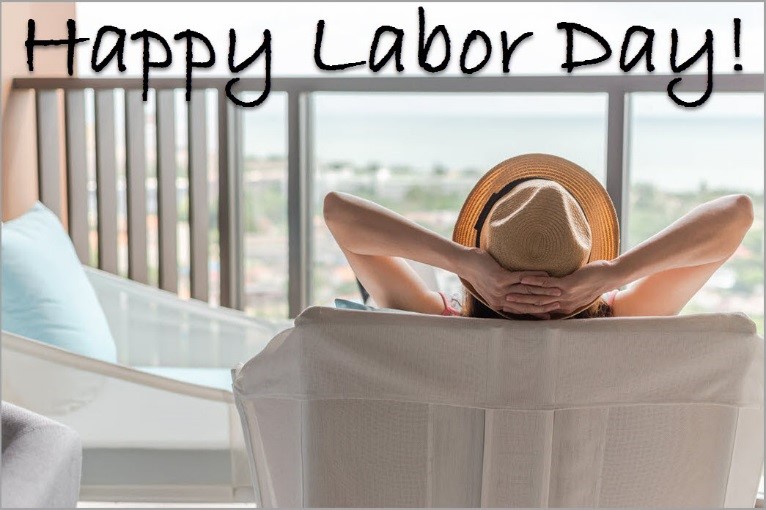 Unfortunately for many people, the three-day weekend becomes a time to catch up on housework and yardwork that never seems to end. If you find yourself loading up Labor Day weekend with tiresome cleaning tasks, Concrete Craft® can help you spend less time cleaning, giving you more time for fun and leisure activities. Easy-care decorative concrete floors in stained, stamped, and resurfaced concrete designs for interior floors and outdoor concrete surfaces will eliminate the problem of endless time spent cleaning stained carpets, ground-in patio and sidewalk grime, scarred hardwood floors, and stains on the concrete driveway that keep you perpetually cleaning.
Kiss those pesky stain-makers goodbye
The ease of cleaning decorative concrete floors lets you kiss goodbye to a long list of worrisome things that can stain carpets, tile and grout, wood flooring, and untreated concrete. Spilled coffee, tea, wine, barbeque sauce, salad dressings, fruit juices, milk products, and chocolate all set off alarm bells with traditional types of flooring. Indoors and out, you have to be on red alert for spills as they happen so you can get to them quickly.
Kids, especially, don't always report a spill when it happens.
Each type of stain/spill requires a specific product and/or process to remove it.
Each type of flooring requires unique cleaners to remove stains while protecting the floor.
Some stains become permanent no matter what you do.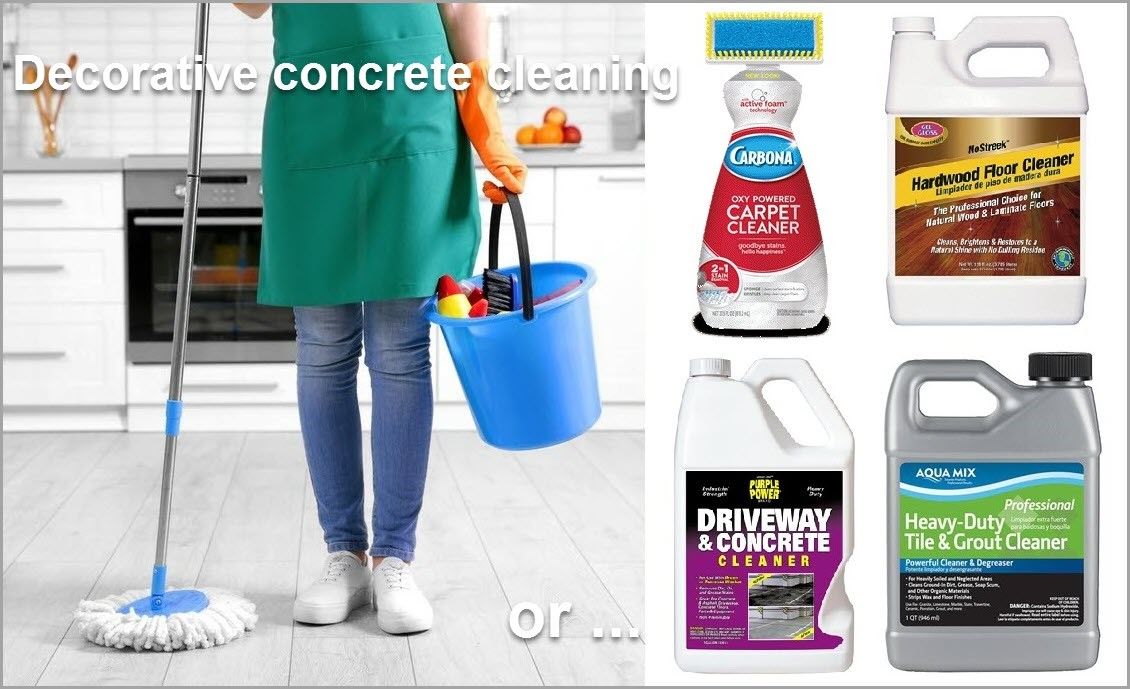 On the other hand, non-porous, sealed decorative concrete floors have an industry-tough finish that makes maintenance a breeze. When spills occur, a quick wipe with a cloth is all you need to preserve its integrity. The sealed surface creates a durable barrier to moisture, dust, and dirt, so you'll spend less time cleaning and have more time to enjoy the holiday weekend.
Repels spills of all kinds, including auto fluids, oils, and sticky substances.
Seamless surfaces won't trap dust, mold, bacteria, and allergens so floors stay cleaner.
Nothing gets through the sealed surface to stain or mar the concrete floor.
No need for a utility closet full of cleaning supplies.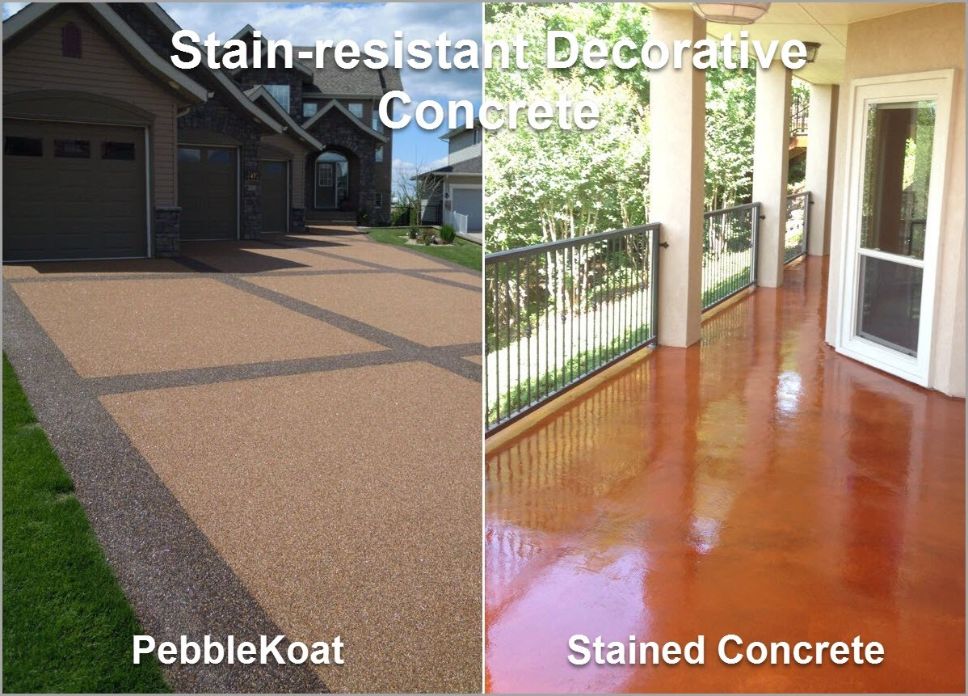 Easy-care decorative concrete indoor and out
For indoor floors, regular dry dust mopping or vacuuming will keep your decorative concrete floors clean and shining. Occasional wet mopping is recommended for a thorough, deep cleaning. However, you never have to interrupt an event for a crisis floor cleaning or stain removal as can happen with carpet, tile, and wood flooring. One-swipe cleanup eliminates the spill and the drama.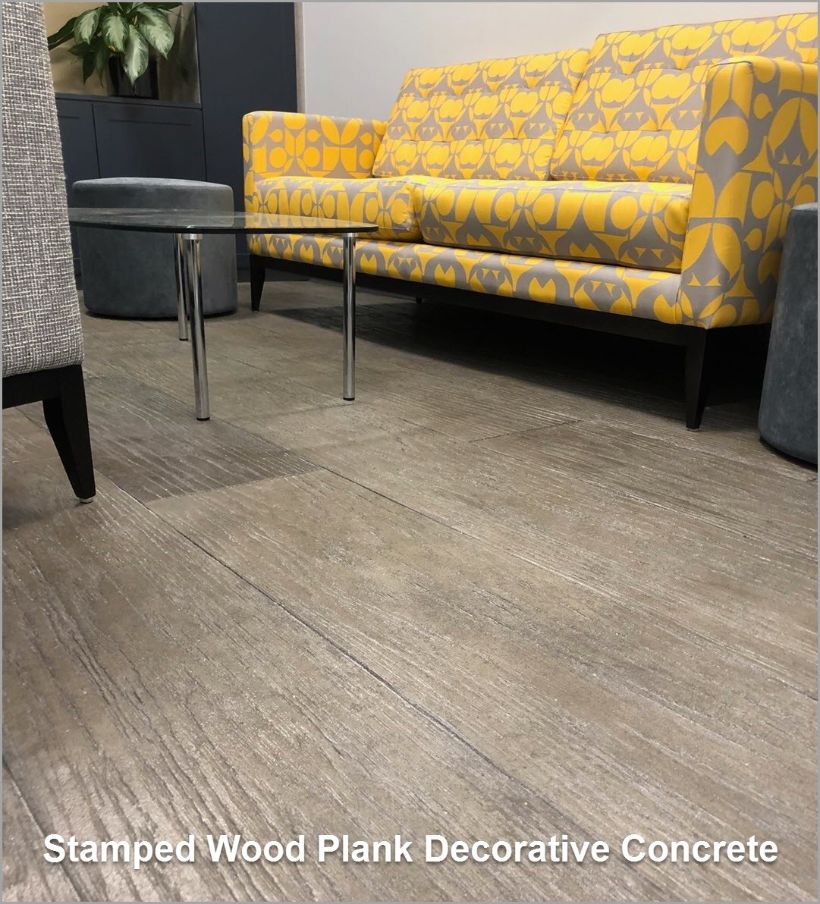 Microfiber dust mops create static electricity that grabs dust and dirt making quick work of cleaning interior decorative concrete floors.
For wet mopping, use a neutral-pH cleaner like mild dish soap for a DIY solution or mix purchased cleaning solutions according to the manufacturer's instruction. Mop the entire floor in sections, rinsing the mop as you go.
Wring the mop as dry as you can so no puddles form on the floor.
Exposed and heavily trafficked exterior decorative concrete surfaces like driveways, patios, pool decks, porches, and walkways have more opportunities for getting dirty, but even they can be kept clean just by sweeping away debris and occasionally hosing down or washing.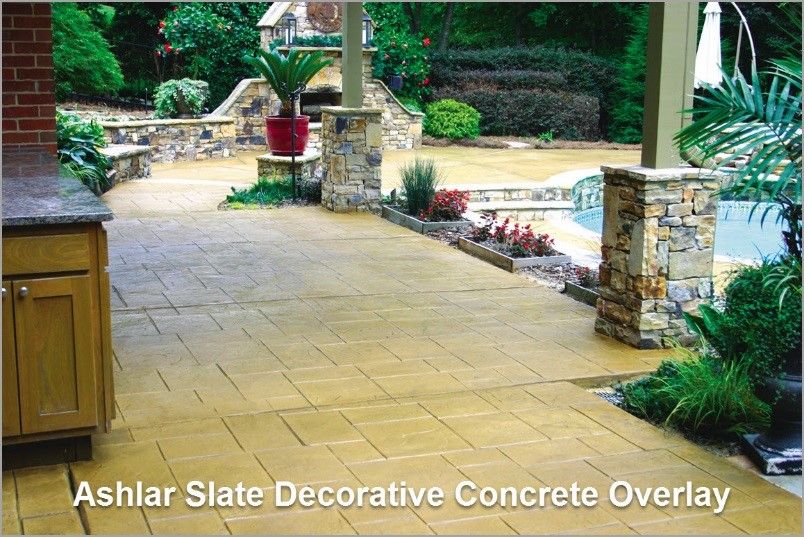 Nothing sticks to the surface, so a broom will keep your outdoor floors clean in any season.
If heavily soiled, use a neutral-pH cleaner with a medium-bristle push broom or a pressure washer to keep your outside surfaces looking like new.
Brush away the excess water so the surface can dry quickly.
Become the master of your time
If you're tired of spending so much time and energy keeping your floors clean and stain-free, Concrete Craft has beautiful solutions to transform your troublesome floors into beautiful, easy-care decorative concrete designs. Consider the following comparisons between conventional stain removal and decorative concrete cleanup and imagine how much time you'll save daily, weekly, and monthly by replacing your existing flooring with decorative concrete.
Red wine spill
On carpet: Blot up as much liquid as possible with a clean cloth. Prepare a DIY solution or use a prepared cleaning product for carpet stain removal. Saturate the stain and let it sit for a time, then blot the spot dry. Repeat the process until the stain is removed. If stubborn, use a stronger solution or rent a carpet cleaner.
On decorative concrete: Wipe up the wine with a clean, dry cloth and refill the glass.
Dropped tray of hot wings
On a concrete patio or grouted tile: Wipe up as much oily sauce as possible. Prepare concrete or grout cleaner, saturate the stain and let sit for 30 minutes, then use a stiff nylon-bristle brush to clean the stain. If stain persists, use bleach mixed with water. Rinse carefully to remove any cleaning solution.
On a decorative concrete patio: Wipe up the spicy sauce with a clean, damp cloth and bring out another tray of wings.
Oil leak
On a concrete driveway: Cover the oil with clumping-style kitty litter to soak up the oil, let sit overnight and scrape up the litter and oil. Use a concrete degreaser product full strength for deep stains and work the cleaner into the oil stain with a brush. Multiple applications may be necessary, with each being allowed to work for a few hours to get results. "Lift" the oil stain out of the concrete once the stain has been emulsified with an industrial wet vac, poultice, or rags. Remove the residue with clean water and reapply more cleaner if needed until the stain is gone.
On a decorative concrete driveway: Wipe up the oil spill with a clean cloth and park the offending vehicle on the street.
Less cleaning time is just one of the benefits of decorative concrete floors. Contact us today or go online to www.concretecraft.com to find the Concrete Craft location nearest you and request a free in-home or virtual* consultation to learn more about the many benefits of decorative concrete for your home. Scroll through the online MasterProTM product catalog and see our exclusive offerings ranging from repair and restoration systems to custom concrete stains, resurfacing overlays, and finishes that can transform all your spaces. For your safety and peace of mind, we provide virtual consultations, including scheduling installation when the time is right for you.
*Virtual consultation may not be available at all locations.