Four Reasons to Trust Concrete Craft with All Your Decorative Concrete Needs
If you've been considering decorative concrete for a patio or driveway upgrade and are hopelessly frustrated with companies or contractors that offer limited options, here's Concrete Craft® to the rescue!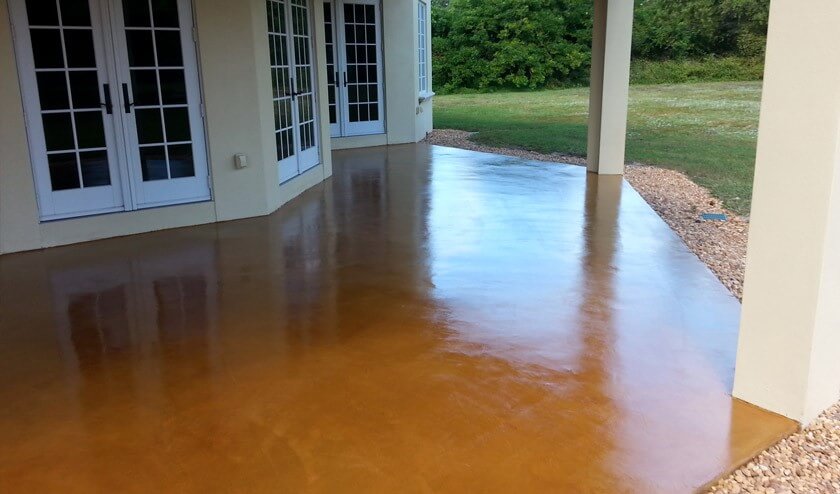 Unlike many concrete companies who specialize in one type of decorative concrete, such as stained or stamped concrete, Concrete Craft artisans are masters with stained, stamped, hand-carved resurfaced concrete overlays, vertical concrete resurfacing, and more. Here are four very good reasons to trust Concrete Craft with any decorative concrete projects you have.
Reason One: Expertise
At Concrete Craft, we don't just "do" concrete. We consider ourselves craftspeople, bringing artistry to the world of concrete. Proprietary products and techniques place us out in front of the competition, with innovative and custom designs. We can replicate the look of flagstone, cobblestone, Roman slate, Ashlar slate, brick, tile, natural stone, wood plank, and more, with a precision that produces authentic-looking results. You can have the look of high-end stonework for about half the cost, and only you will know it's not the real thing.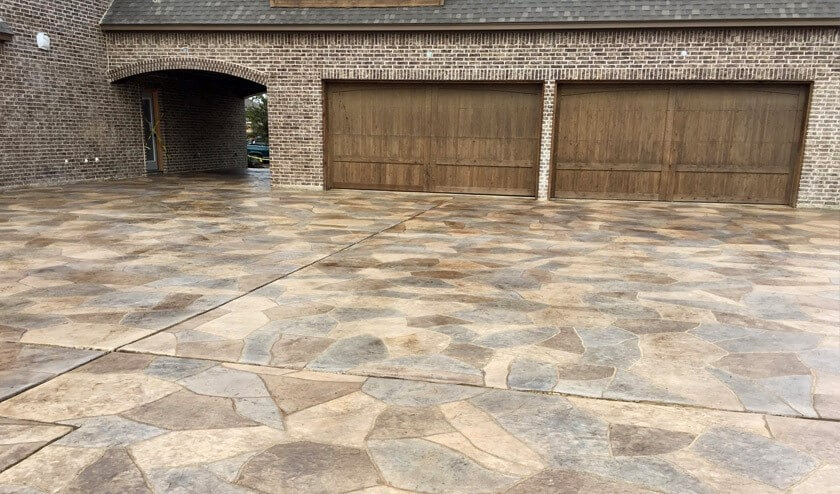 We know the importance of evaluating the composition of the existing concrete slab to ensure that the surface will be properly prepped so the concrete overlay and/or stain colors will bond with the surface for permanent adhesion and not fade, chip or peel. We have the proper knowledge and equipment to install the right concrete mix overlay to eliminate stains, chips, and cracks and, finally, to select and properly apply the right stain and sealer to protect the finish.
Reason Two: Versatility
Between stained, stamped, and resurfaced hand-carved concrete designs, you have unlimited styles to choose from. You're not limited to what a stonemason or big box store can locate and offer, Concrete Craft can create authentic-looking polished marble, slate, sandstone, cobblestone, flagstone—any natural stone you may want. With our extensive options, we can match any décor or landscape architecture in style and color.
With a concrete overlay, you can choose any number of life-like rubber stamp patterns for real stone, actual wood plank, tile, and brick patterns for any look you want. Additionally, stencils can add extra special custom touches like medallions, logos, and flowers for unique finishes, and multiple stain colors can be used for one-of-a-kind designs.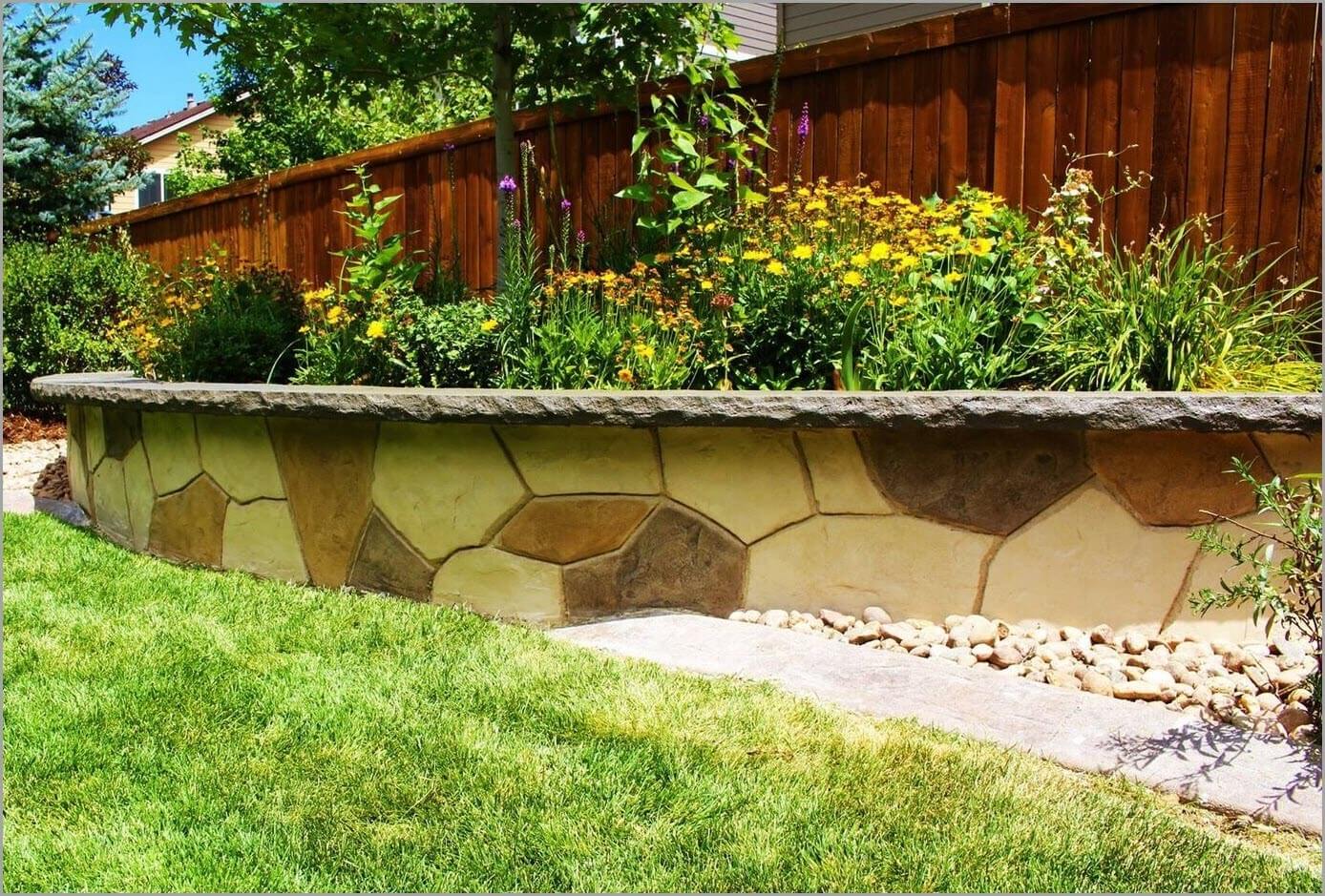 Vertical concrete resurfacing opens up a whole world of faux stone finishes for fireplaces, chimneys, seat walls, backsplashes, entryways, siding, and more with durable, realistic-looking Orchard Stone, sandstone, Mountain Drystack, English cobblestone, and Castle Rock, to name a few. Our exclusive overlay process can be applied over brick, drywall, plaster, and more, to transform plain walls and surfaces into beautiful stonework, enhancing both indoor and outdoor spaces.
Reason Three: Product excellence
Our exclusive MasterProTM concrete resurfacing system includes proprietary products that are the result of over 12 years of testing and perfecting our performance-grade resurfacing mixes for a superior product. Our concrete overlays produce a smoother, more consistent long-lasting bond to transform existing concrete surfaces to like new, ready for staining, stamping and hand-carved decorative concrete finishes. The quality of our Resurfacing Mixes is assured because we control the manufacturing process from testing to production, with strict quality control. When compared side by side, the quality of our concrete mixes is simply better than anything else on the market.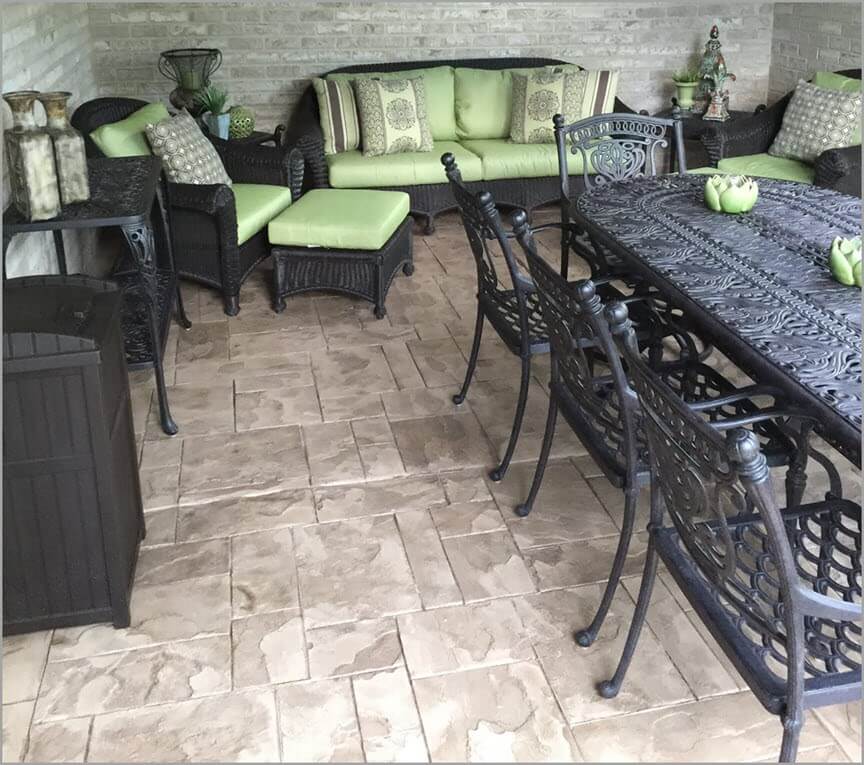 Our highlighting and antiquing products have integral UV-resistant colors and, in combination with our industry-tough sealers, create beautiful, low-maintenance surfaces for years of enjoyment. Both acid-based and water-based stains penetrate the concrete surface for vibrant, durable color. You can safely live on all our decorative concrete surfaces without worrying about damaging them.
Reason Four: A local business that cares
Although backed by the strength of its national franchisor, Home Franchise Concepts (HFC), your local Concrete Craft franchise owner is an independent small business and a vital part of your community, not a distant, unconcerned company. They care that your experience with them is a good one and take pride in delivering excellent customer service. The ultimate goal--a happy customer, every job, every time.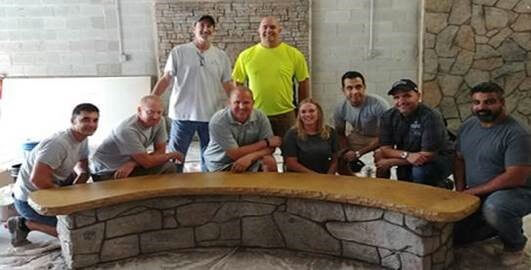 You get to know the people behind the product, and help is just a phone call away if you have a problem. You'll be given a timeline, and projects get completed on schedule (barring acts of nature). We respect your time and your property and always leave the job site clean so you don't have debris to haul away. We stand behind all that we do, with workmanship and materials covered by a two-year* warranty.
If you're ready, put us to the test
Concrete Craft is the largest decorative concrete franchise in the U.S. and our craftsmen are dedicated to bringing artistry to your home or business with the beauty of stained, stamped, and resurfaced concrete overlays. We can give any concrete surface a custom makeover with colors, designs, and finishes that are virtually limitless, including interior floors, patios, walkways, driveways, and pool decks, as well as vertical concrete resurfacing.
Contact us today or go online to www.concretecraft.com to find the Concrete Craft location nearest you and request a FREE estimate. You can trust Concrete Craft to deliver on the promise of a decorative concrete project you will absolutely love! Check out our digital brochure and begin to imagine the possibilities for your home or business.
If you're interested in becoming a Concrete Craft franchise business owner to bring the beauty of decorative concrete to your area, go to CC Franchise Opportunity and learn about joining the HFC family of brands and the security of being your own boss.