Get Your Home and Family Ready for Fall
Leaving summer behind would be sad if it didn't mean that we're moving into fall, that time of year with a delicious chill in the air and pumpkins starting to appear in stores and garden centers. Red and gold leaves blanket the ground so children and puppies can run through the piles. Trees morph into artistic sculptures with bare branches reaching to the sky, and evening fires light up the night in backyard fire pits and at beaches as families and friends gather to enjoy the cooler temperatures.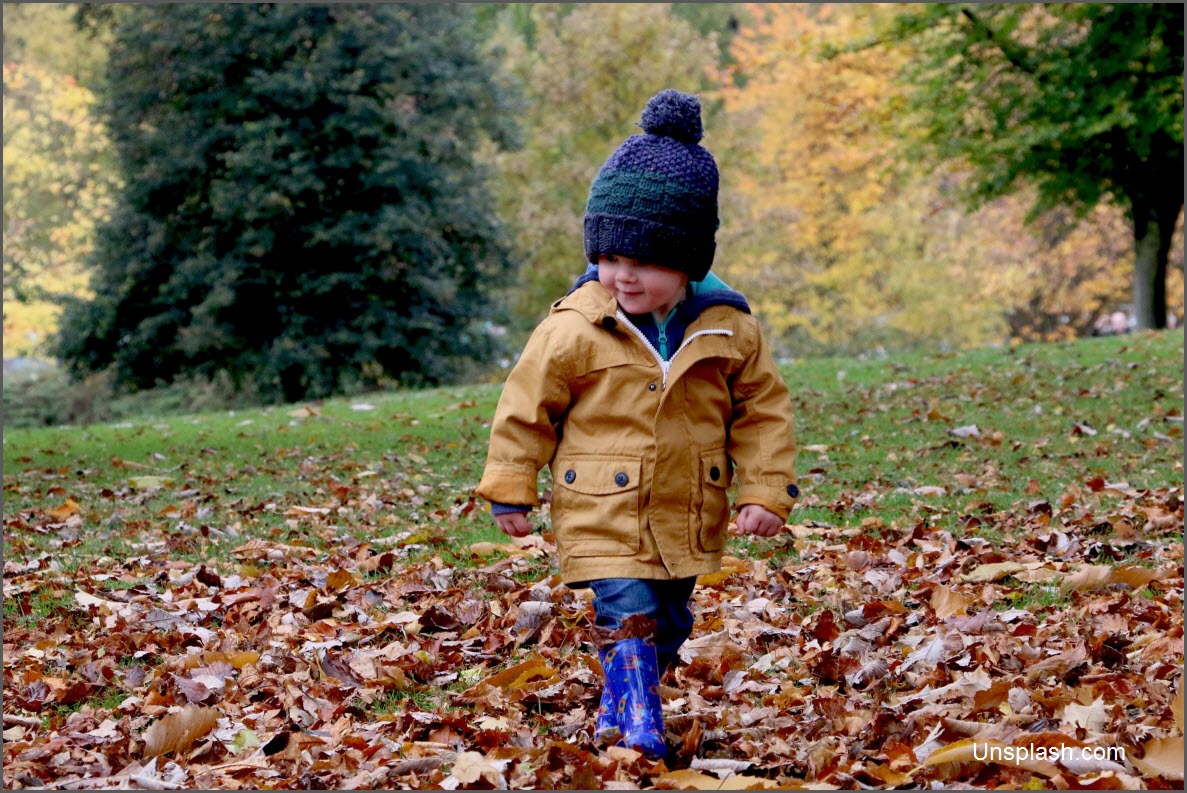 Fall is a great time to plan evening barbeques and get-togethers when it's finally not too hot in Naples, Florida, and before the evenings get too cold in Lexington, Kentucky. If you've let summer slip by without updating your outdoor spaces, there's still time to transform your backyard and enjoy the beauties of fall with a new decorative concrete overlay from Concrete Craft® for your patio or pool deck.
Expand your entertainment options
With kids in school all day and extra-curricular activities like football or cheerleading stealing precious hours, getting the family together for a fall cookout is a great way to reconnect and share the events of the day. Move the family dinner outside where grilling hot dogs and burgers or chicken, shrimp and tofu skewers will keep everyone off their cell phones and talking face to face. Make your space user-friendly with decorative concrete overlays on patios and pool decks, including vertical surfaces like retaining walls, fireplaces and custom seat walls and fire pits.
A comfortable patio should have sufficient seating for everyone, with stadium blankets and outdoor cushions to override the chill
Huddling around a blazing fire pit is reminiscent of camping, you might just break into song
Give an old brick fireplace new life with faux stone vertical concrete resurfacing to resemble authentic Orchard Stone
Stained, stamped and resurfaced concrete overlays create practically indestructible surfaces for entertaining in any season, both horizontal and vertical
The Ashlar Slate resurfaced concrete patio and custom seat wall are ready to host a crowd or just the family. The Mountain Drystack faux stone on the seat wall complements the brick and deck colors of the house for a very intentional look. Adding a fire pit opens up all kinds of possibilities from a cold drink to roasting marshmallows.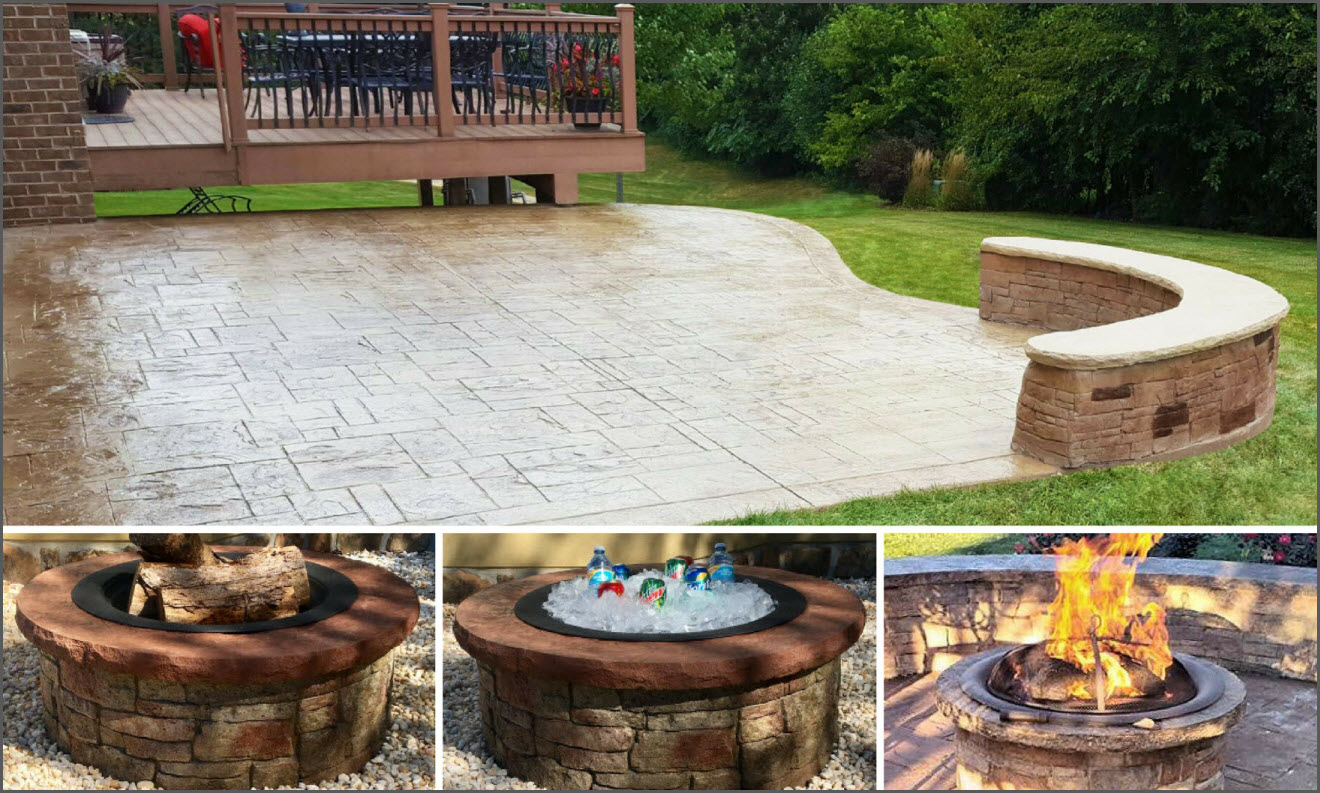 Protect your driveway before winter hits
Fall is the precursor to winter when Mother Nature can turn a little nasty. Extreme weather conditions can take a toll on your property and getting ahead of the rain and snow with a new resurfaced driveway that will save time and trouble. Concrete Craft can transform your driveway with a stained, stamped or hand-cut and custom-colored resurfaced concrete overlay that will take you safely through fall and winter.
A damaged driveway can become like new with a concrete overlay that hides blemishes
The seamless, sealed surface is weather resistant and won't fade, chip or peel
Replicate the look of real flagstone, cobblestone, Roman Texture Slate, brick and more
Decorative concrete costs far less than real stone or brick, yet looks authentic
This stained concrete driveway is an instant facelift, adding durable beauty and functionality that will last for years. The stain-resistant surface repels any build up from salt or chemical treatments to remove ice and snow, and leaves, debris from storms and dirt from muddy tires can be quickly hosed away, keeping your driveway immaculate.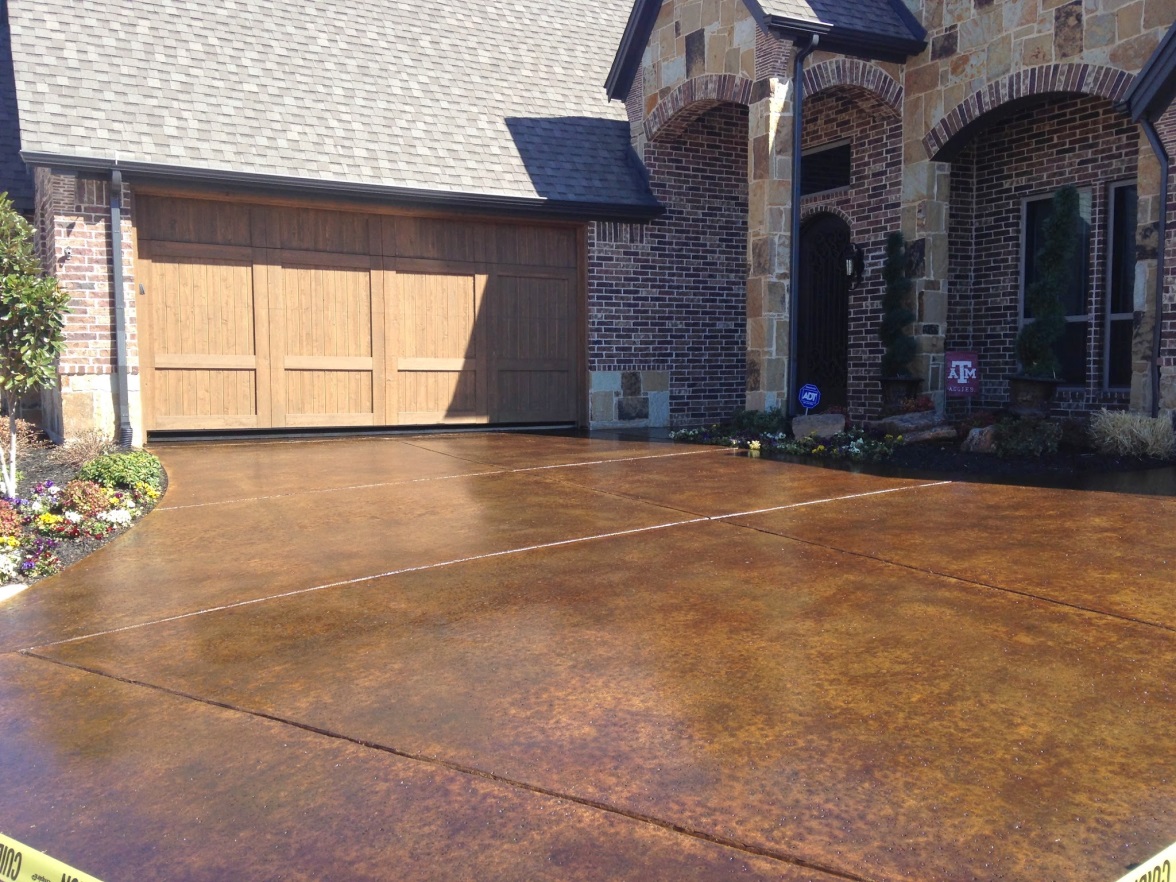 Make your entryway and walkways safe and easy-care
In fall and winter it gets dark earlier and walkways, entryways and porches bathed in shadows can be ignored for maintenance. Bare concrete can become a magnet for dust, cobwebs and dirt, and potted plants that once added color are fading fast and ragged. "Out of sight, out of mind" can impact entryway upkeep--as soon as you're in the house you forget you were going to clean it up out there to make it more appealing.
A decorative concrete overlay on your porch, entryway and walkway creates an entrance to be proud of. This multi-colored flagstone walkway could easily be mistaken for the real thing, but it's a resurfaced concrete overlay, hand-cut and custom-colored for an authentic look.
Stones will never lift or shift and the grout lines will never crumble, it's one continuous surface
Extend the flagstone pattern onto the porch for an elegant, cohesive entry to your home
The sealed finish repels rain, snow, dust and dirt and can be swept clean
Additional outdoor lighting on the porch and down the walkway provides safety and shows off the beauty of the design from the street to the front door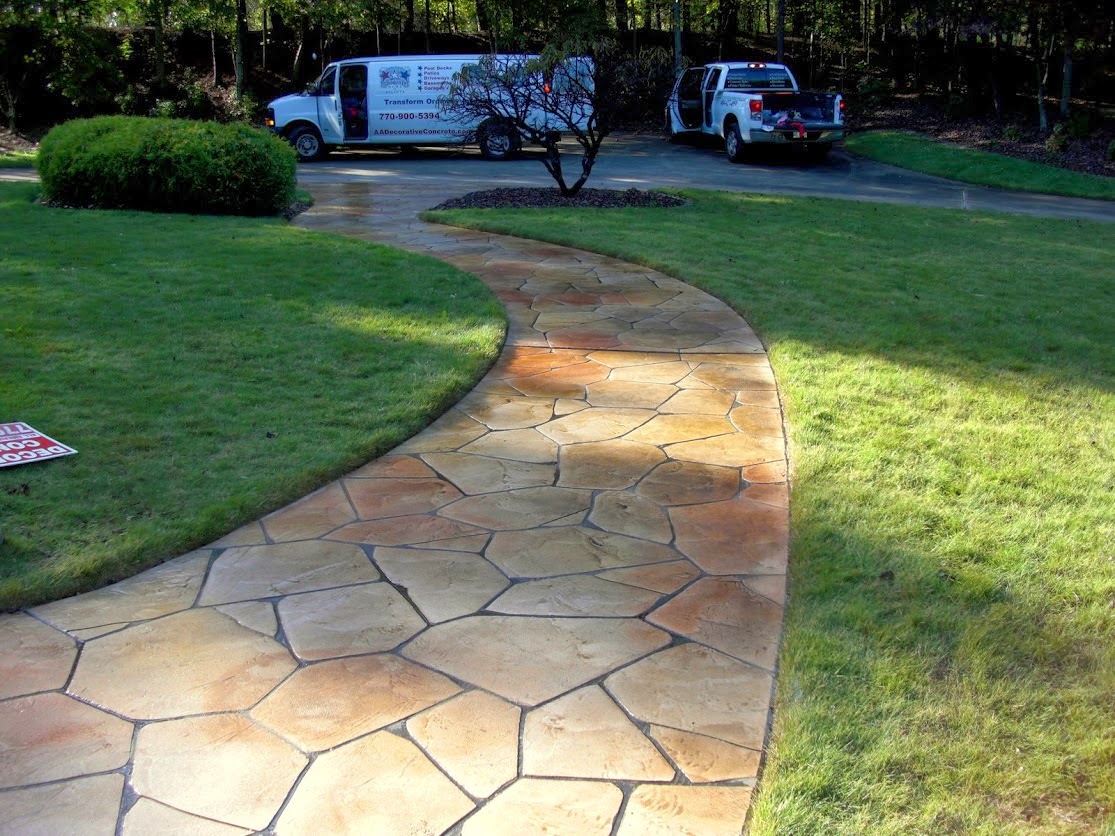 Fall is a busy time of year with school starting, back-to-school shopping for kids who grew three inches over the summer, high schoolers driving to school for the first time, restocking the pantry with lunchbox essentials, and looking ahead to the coming holidays and challenges of winter. Concrete Craft can help you prepare by maximizing your space with low-maintenance, easy-care stained, stamped and resurfaced concrete floors, both indoors and out.
Replace any worn-out carpeted, tiled or hardwood floors with beautiful decorative concrete
Protect and upgrade outside areas with durable concrete designs that will enhance your home with the elegance of stone and provide years of functionality and enjoyment
Find the Concrete Craft location nearest you and request a FREE estimate. We are the experts with decorative concrete overlays for interior and exterior surfaces, including patios, walkways, driveways, pool decks, vertical concrete resurfacing, seat walls and fire pits, and more.