Give the Gift of Decorative Concrete to the One You Love
Gift giving is one of the highlights of the holiday season, for Christmas, Hanukkah, Kwanzaa, New Year's and Winter Solstice. Time is spent hitting the malls and shopping online to find those gifts that are a perfect match for friends and family so you can enjoy the squeals of joy and delight when they're opened. But sometimes you want to give something really big and really unique for a very special person. For instance:
A trip
Diamond ring
New car
Decorative concrete resurfaced patio or driveway
Hadn't thought of decorative concrete as the perfect holiday gift? Well, it certainly can be! With Concrete Craft's® artistic assistance, you can enrich someone's life by transforming their indoor or outdoor spaces with stained, stamped or resurfaced decorative concrete overlays, bringing beauty and functionality where there was none.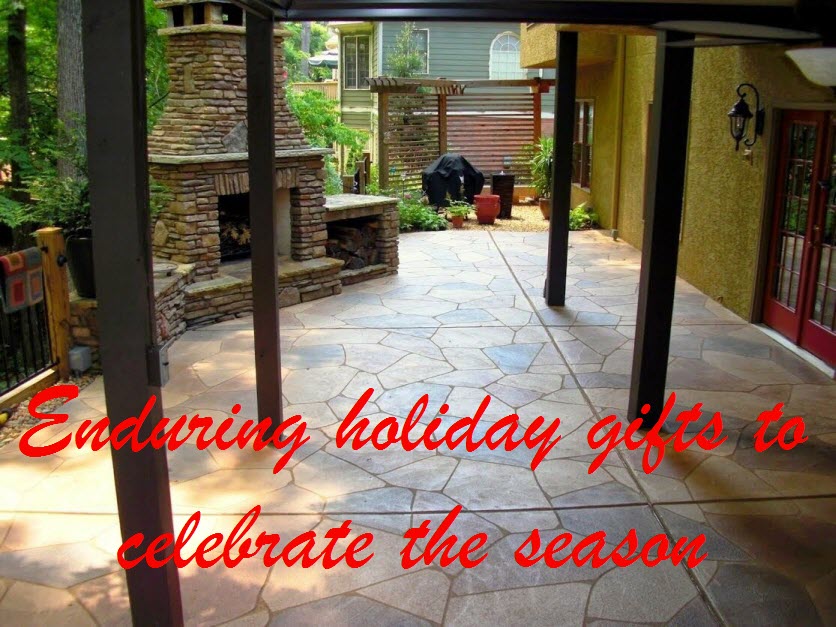 For the BBQ king, this no-longer-boring-gray patio is exquisite with a concrete overlay, hand-carved and custom-colored in a flagstone pattern to complement the colors in the stone fireplace, creating an ideal outside oasis for relaxing and entertaining. The sealed surface can handle all the trappings of a barbeque and patio furniture and will withstand any weather from extreme hot to extreme cold, without the color fading or the finish cracking, chipping or peeling. This patio will give years of carefree fun to the lucky recipient … and the whole family.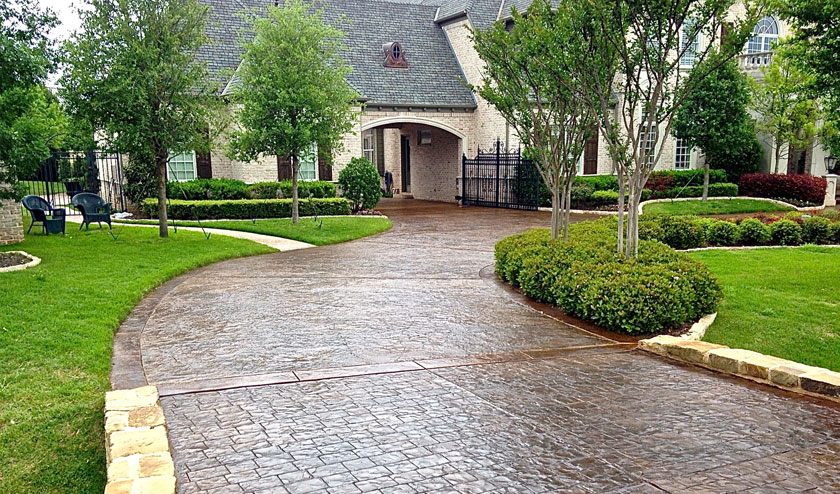 A new driveway is a great "welcome home" every time, and can make this Christmas especially memorable. Anyone would love this Ashlar slate stamped and stained driveway. It adds value to the home with incredible curb appeal and will give bragging rights for having the best looking driveway in the neighborhood. Low maintenance, the driveway's finish resists stains from auto fluids and anything else, and stays clean with a quick sweep or occasional hosing off. The "grout lines" are part of the continuous, sealed surface so you'll never have to contend with grass or weeds popping up between the faux stones.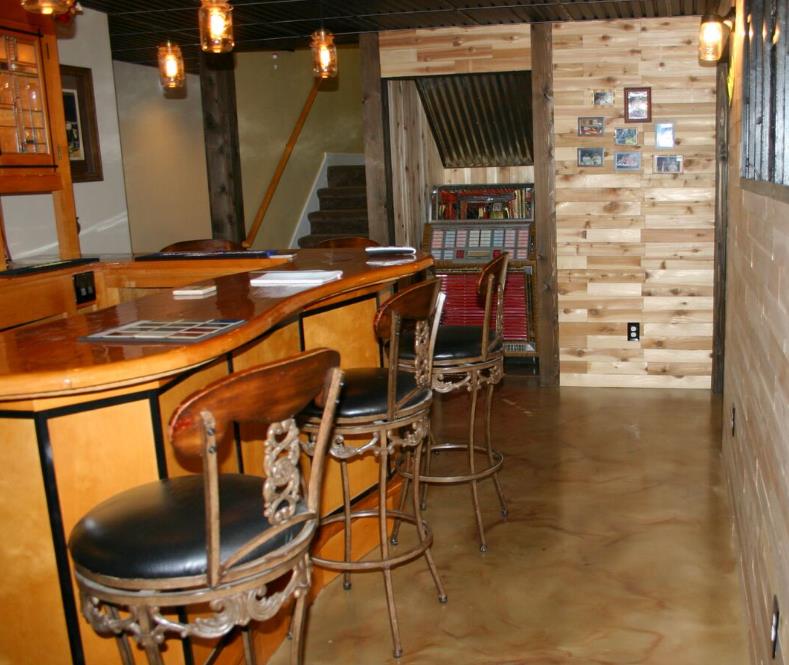 Concrete Craft can work magic with interior floors like basements, kitchens and bathrooms. Converting a basement to the ultimate Man Cave, complete with bar, jukebox and game tables, is as easy as starting with a brilliant, stained, stamped or resurfaced concrete floor. The sealed surface is easy to keep clean and resists scratches, cracks or gouges, so dancing to the jukebox or errant darts missing the mark won't ever be a problem. Stained concrete floors are great for any room in your home. The durability and beauty mean no replacement every few years, and changing up the look is as easy and inexpensive as new rugs.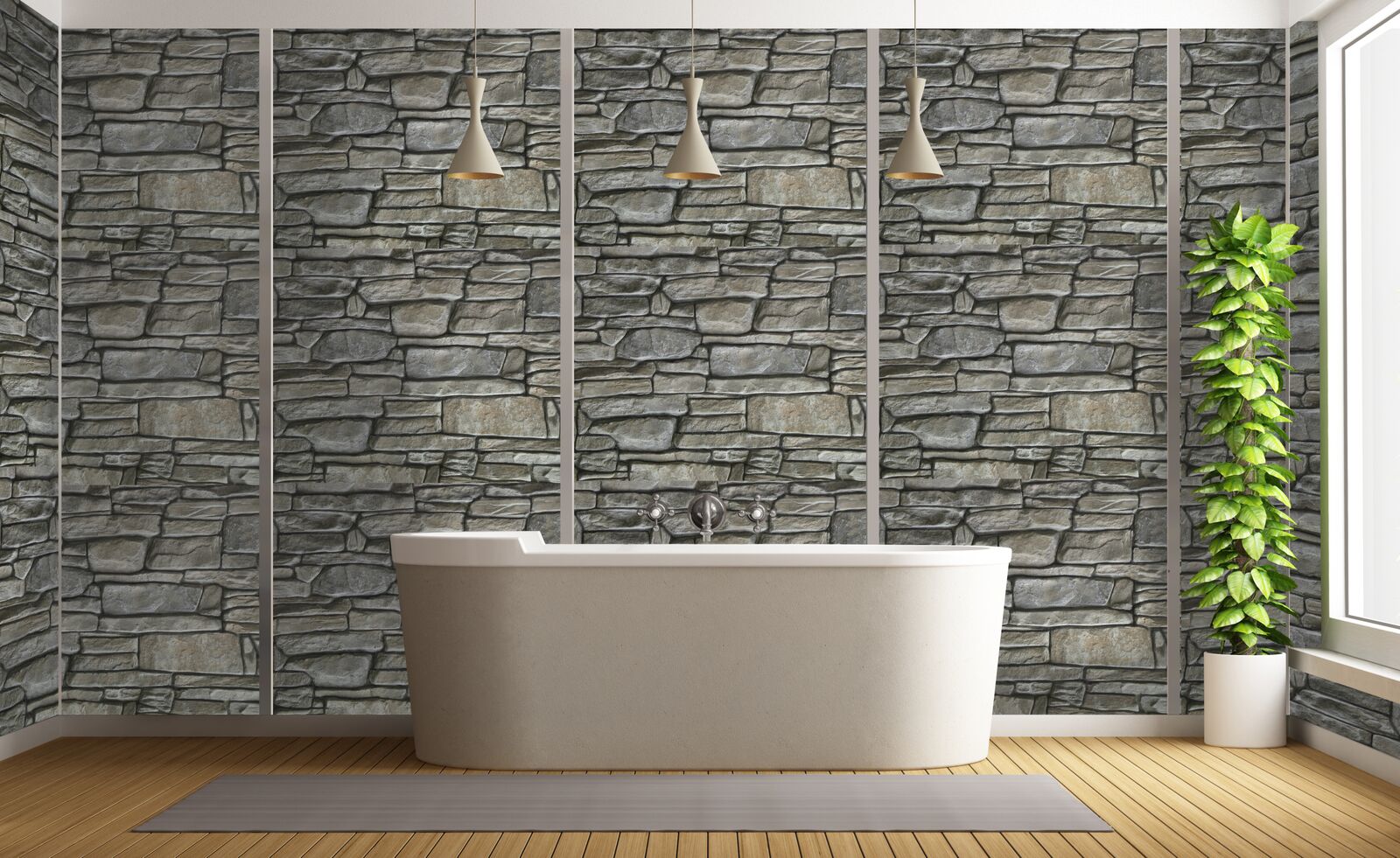 Vertical concrete resurfacing can create realistic faux stone walls in a master bath for a soothing, spa-like atmosphere so Mom can soak away tension and stress. You'll get the elegance of real stone at about half the cost, no weight problem that can make real stone prohibitive, and no possibility of deterioration from moisture over time. Vertical concrete resurfacing is the answer for outside shower walls as well, following a growing trend of outdoor bathing spaces.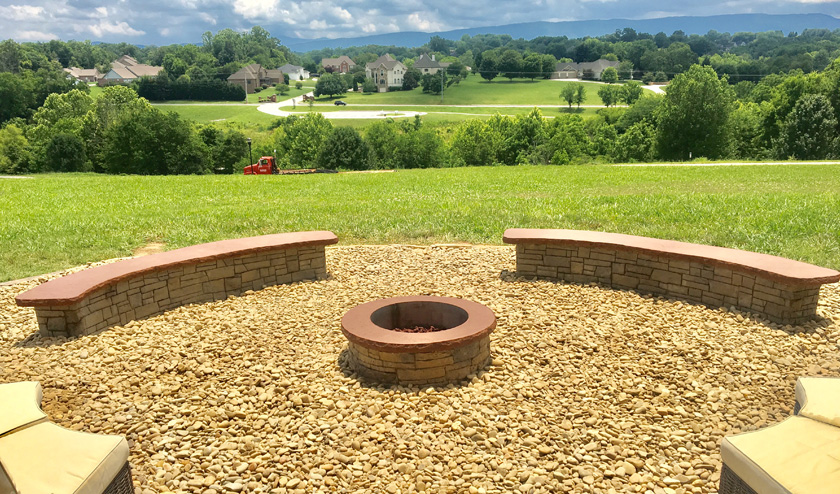 You don't need a formal patio to have a great outdoor entertainment area. Seat walls and fire pits may be the perfect gift to make a big yard more defined and user-friendly all year long. Our seat wall and fire pit system is a proven process that uses the same foam liners that have been used in "architectural concrete" for decades. Unique, curved designs are easy to create to turn any space into a fun and functional gathering place. Hand-carved stone shapes and custom colors are practically unlimited and can match any existing hardscape or landscaping elements that you already have.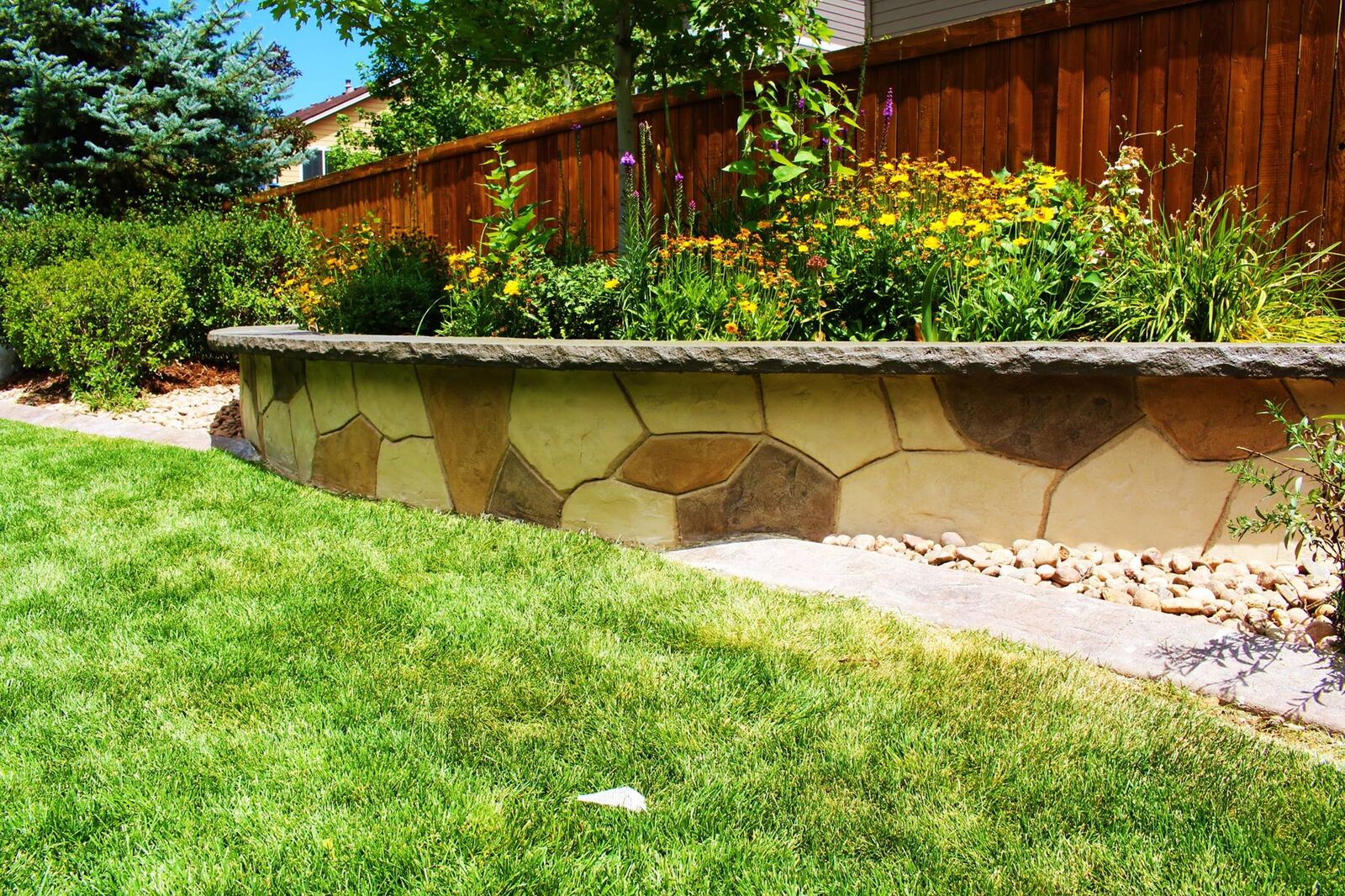 An avid gardener would be pleasantly surprised by raised flower beds in the stone pattern of his or her choice. Our vertical resurfacing process works on any vertical surface, enhancing flower beds, retaining walls, stairs risers and siding. You can create a wonderland of beautiful faux stone in your yard giving the lovingly-tended flower or vegetable gardens designer status.
Gift certificates take the worry out of gift giving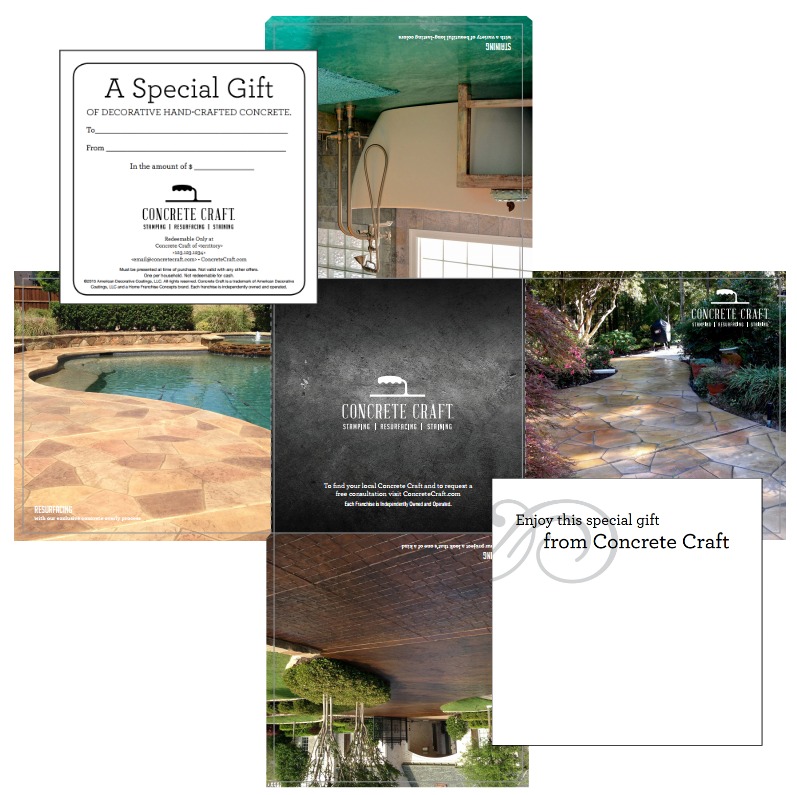 No, these gifts aren't going to fit into a box and be tied with a pretty bow. But Concrete Craft does offer gift certificates that will fit in a gift box. A gift certificate allows the recipient to choose exactly the decorative concrete gift they want. The stylized gift packet includes a mini-brochure of design ideas along with a gift card in a custom envelope that can slip into a box, stocking or gift basket for presentation. The wide range of colors, stamp patterns and custom, hand-cut designs are sure to please, and you don't have to make any decisions except to give the gift of Concrete Craft!