Give Your Walkways And Entryways A Spring Facelift For Stellar Curb Appeal
Spring is the perfect time to give your yard a fashion boost, the same as you do for your wardrobe. Closets flip from winter wear to spring and summertime fashions in brighter colors and lighter fabrics for a whole new look and feel. Concrete Craft® can do that for your yard with decorative concrete overlays that will improve your home's curb appeal by updating your walkways, front entryway, and driveway with fresh, new designs.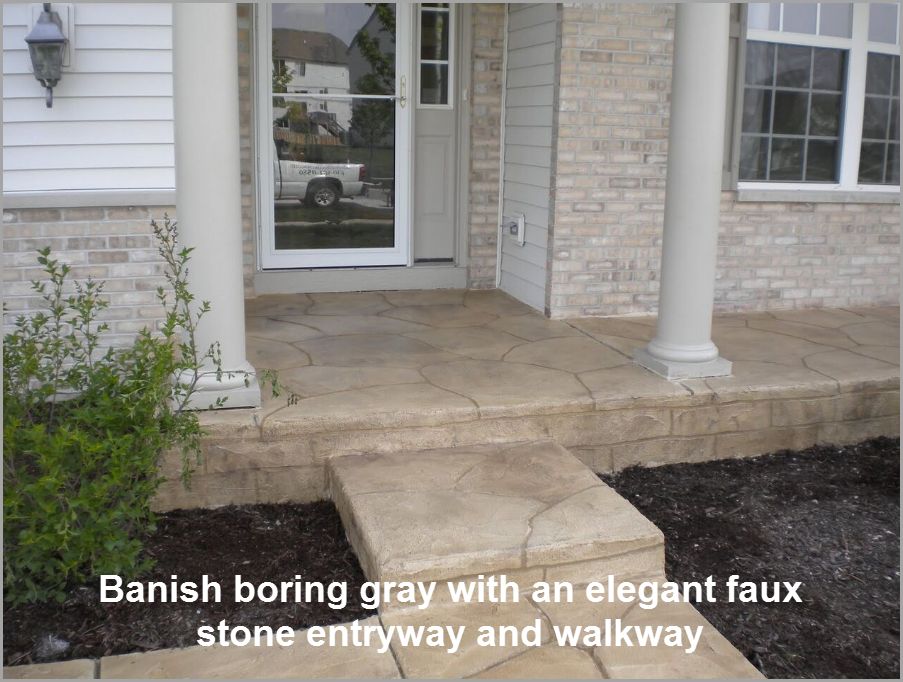 Outdoor concrete surfaces take a beating from heavy use and weather. Unfinished gray concrete is very durable and functional, but it doesn't do much to elevate a home's curb appeal. Years of use can result in discolored or stained patches, cracks, and a pitted surface. The decline of concrete can be gradual, almost unnoticed until you realize that your sidewalks, porch, driveway, and patio are seriously diminishing the beauty of your home and yard. One of the best ways to give your home an immediate and permanent facelift is with stained, stamped, and resurfaced concrete overlays in faux stone and wood designs from Concrete Craft.
Stained concrete for big appeal
Stained concrete is the most economical way to transform concrete surfaces, especially large areas like a driveway entrance. From the street to the front door, you can have brilliant colors to showcase your home. Concrete stains can be applied directly to a concrete slab in good condition or a concrete overlay can hide cracks and imperfections, creating a fresh surface before the stain is applied. Multiple stain colors can be used for stenciled designs or to create borders in contrasting colors. Impervious to hot and cold conditions, this driveway will give years of beauty and functionality, the sealed surface resists auto fluids, stains, chips, cracks, or peeling. A quick hosing off will keep it looking like new year after year.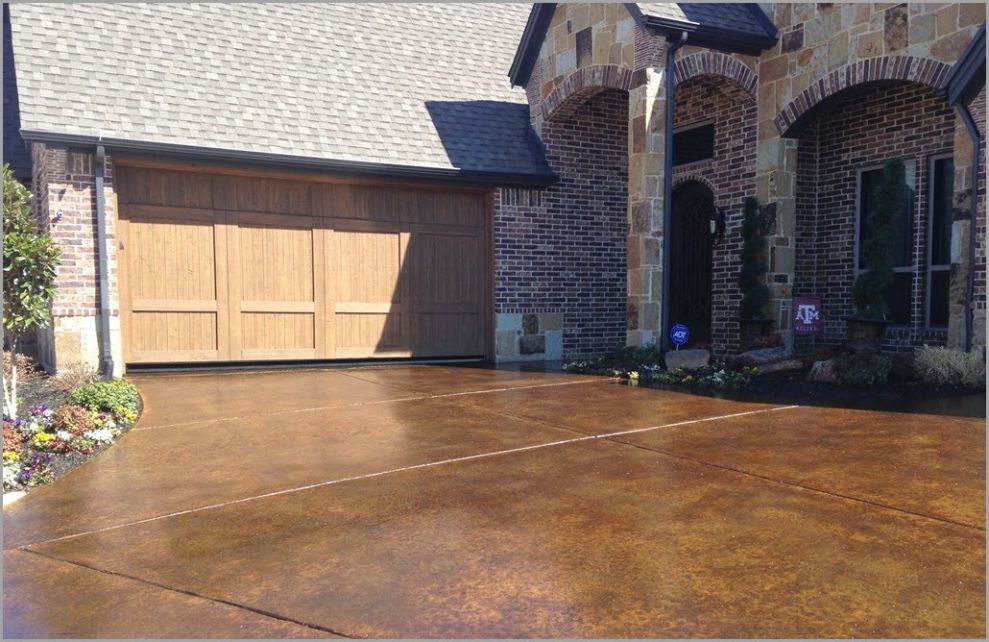 Impressive faux stone walkways
Walkways are often overlooked as an element of design in a yard, considered a means to get people from one place to another. Whether you have one sidewalk leading to the front door, or a network of walkways throughout your front and back yards, these walkways can become a significant contributor to curb appeal. Cracked and discolored concrete walkways can be transformed with a concrete overlay and a faux stone stamped concrete pattern to look like cobblestone, flagstone, Ashlar slate, tile, brick, and more. Although these walkways look like real stones, the grout lines are integrated into the continuous, sealed surface so you never have the problem of grass or weeds intruding. This means much less upkeep for you! Resistant to stains, you don't have to worry about leaves and dirt getting ground into the surface, and you can border walkways with flowering shrubs and spring flowers.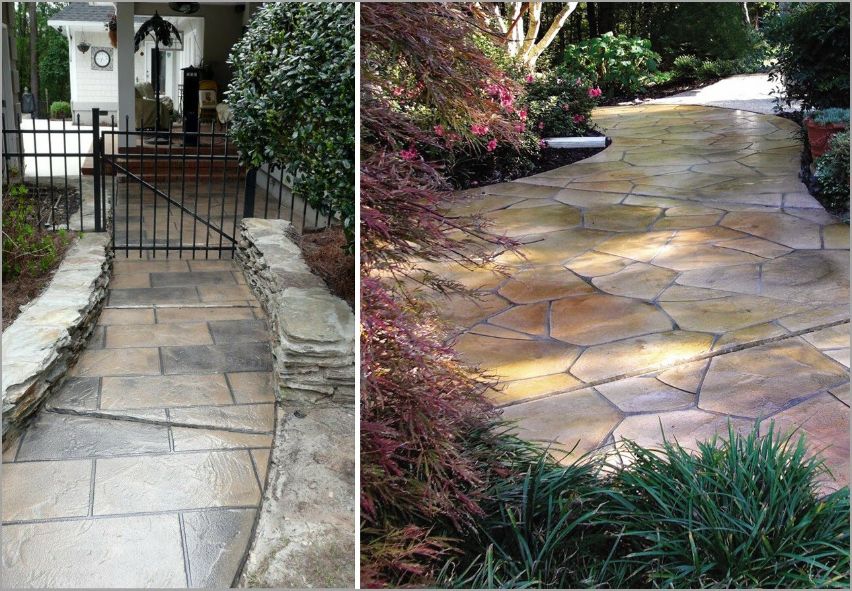 A show-stopping front porch
Your front porch/entryway is the actual portal into your home and a major element in creating impressive curb appeal. A concrete stoop, steps, or a full porch can become dull and dingy over time and no amount of potted plants can hide it. Decorative concrete can revitalize everything about your entryway, from the walkway and steps to the porch and your home's façade with revitalizing concrete stain and resurfaced concrete overlays. Horizontal and vertical surfaces can be transformed with color, texture, and faux stone and wood designs to create a stunning entryway. This porch with a stamped tile design is custom-colored to coordinate with the stonework on the house siding and pillars for an elegant "Welcome to our home."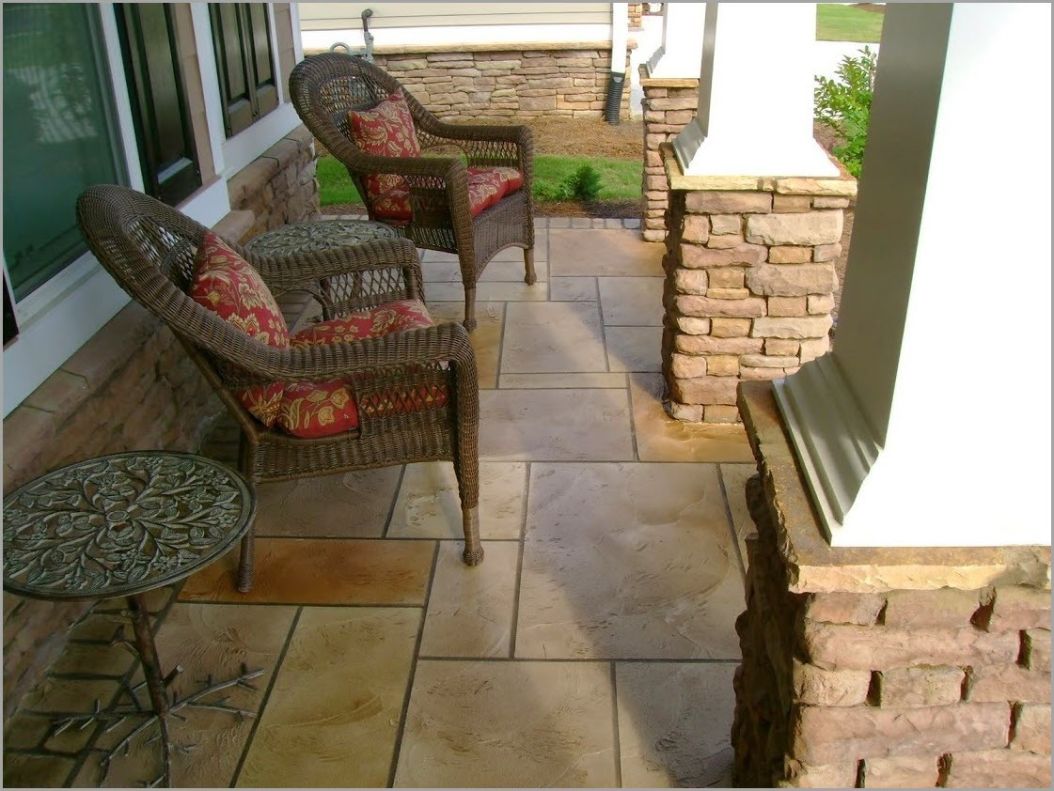 Vertical concrete resurfacing can update siding and architectural elements like pillars and posts with realistic faux stone and wood finishes. Our exclusive overlay process can be applied over brick, drywall, plaster, and existing concrete to create realistic-looking faux finishes. Choose mountain drystack, hand-carved castle rock, flagstone, limestone, orchard stone, and wood plank for a fraction of the cost of real materials. With decorative concrete flooring and vertical surfaces, your entryway will stay cleaner since the sealed surfaces resist moisture, mold, and bacteria growth, clinging dirt, and cobwebs. A quick sweep will keep everything looking fresh.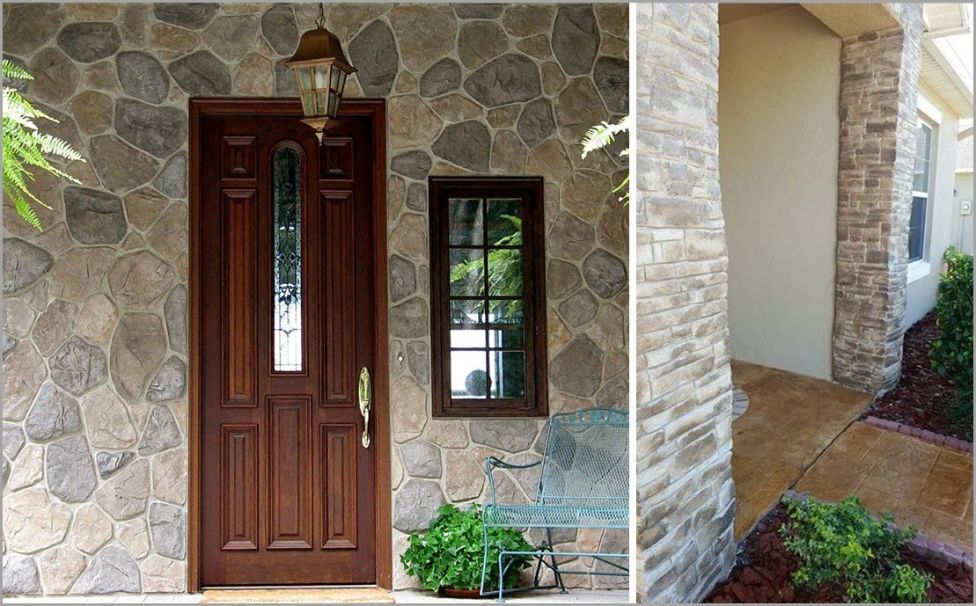 Final touches for curb appeal excellence
Along with upgrading your concrete surfaces to enhance your home's curb appeal, here are some quick and easy fixes to add color, charm, and personality to your front yard.
Paint the front door, house trim, and shutters a fresh color
Add new hardware, including a fun door knocker and decorative house numbers
Upgrade outside light fixtures; light walkways and up-light trees with solar accent lights
Get a fancy or fanciful mailbox
Trim trees and shrubs and plant colorful flowers
Add decorative plants by the front door in pots or as hanging gardens
Power wash the exterior of the house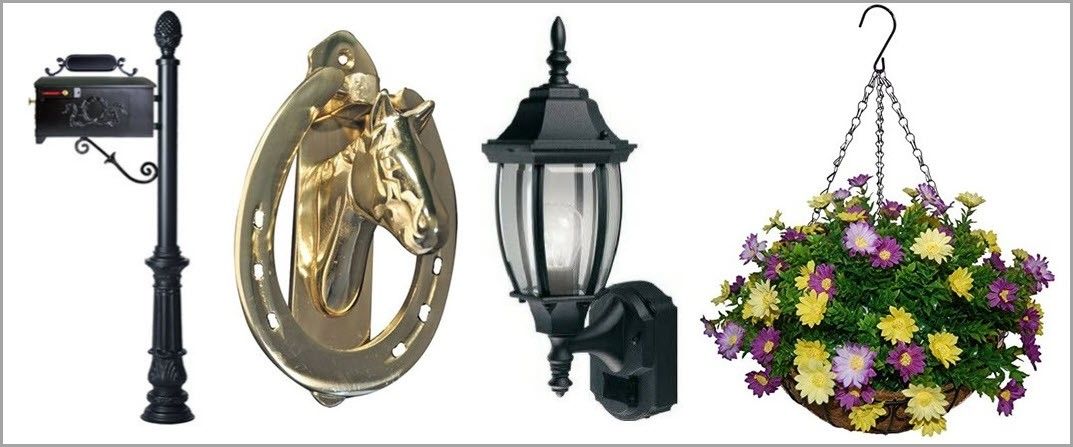 Let this be the spring you make your home the standout on the block with irresistible curb appeal! Decorative concrete overlays can refresh and restore all your concrete with a beautiful, durable color and faux finishes that will last for years. Concrete Craft can also repair and restore damaged concrete without the hassle of cement trucks or the expense of demolition and replacement. So before you decide to put off updating your ugly concrete for another year, Contact us today or go online to www.concretecraft.com to find the Concrete Craft location nearest you and request a free consultation. Ask about the many options available to transform your home, inside and out, with decorative concrete. We can evaluate your concrete and recommend the ideal solution to beautify your spaces while staying within your budget.
For enhanced curb appeal all year long with seasonal blooms, check out Year Round Garden Planner: How To Create A Four Season Garden. (gardeningknowhow.com)