Glam Up A Faded Driveway With These Quick Fixes
If your driveway has reached the point of no return and something has to be done, it doesn't have to be an excruciating process. Concrete Craft® has multiple resurfacing options for concrete driveways gone bad. Within just a few days, you can have a beautiful, new driveway without cracks, stains, and worn spots that exponentially ramps up your home's curb appeal as well as your self-satisfaction!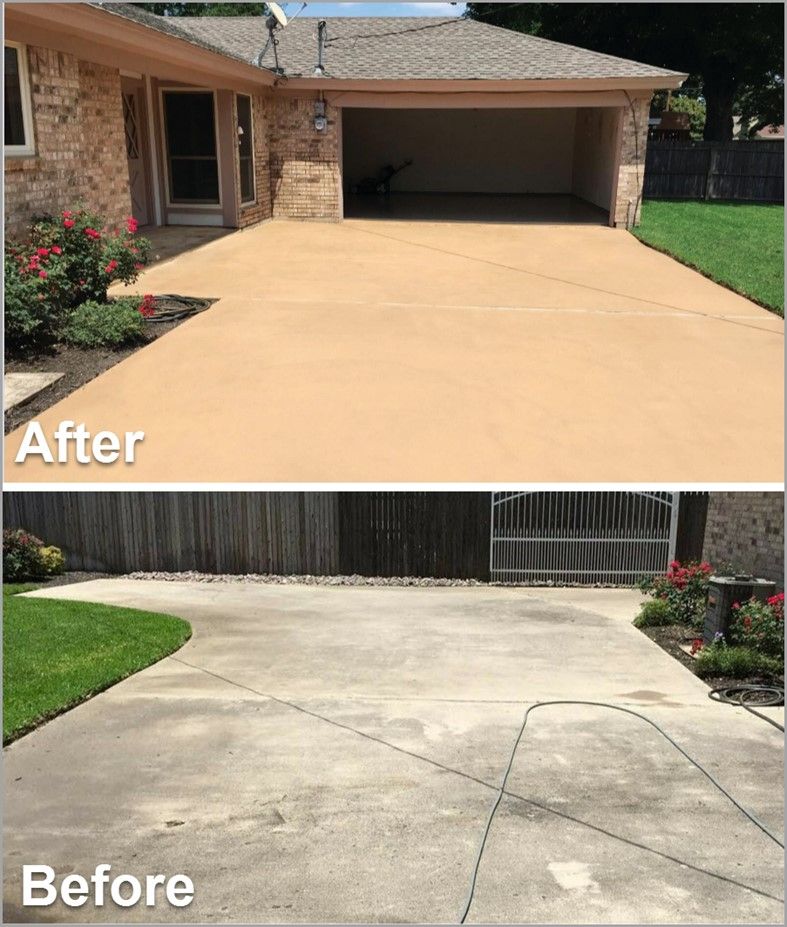 With very little mess and fuss, a new driveway can be yours with a Color Restore finish
Concrete Craft's Color RestoreTM system (CRS) is a water-based stain that penetrates the surface of the concrete driveway forming an opaque, breathable finish without altering the surface texture. The natural, durable finish gives the superior look of colored concrete in rich colors to enhance your home. This transformation proves you don't ever have to settle for an ugly driveway!
Simply beautiful concrete stain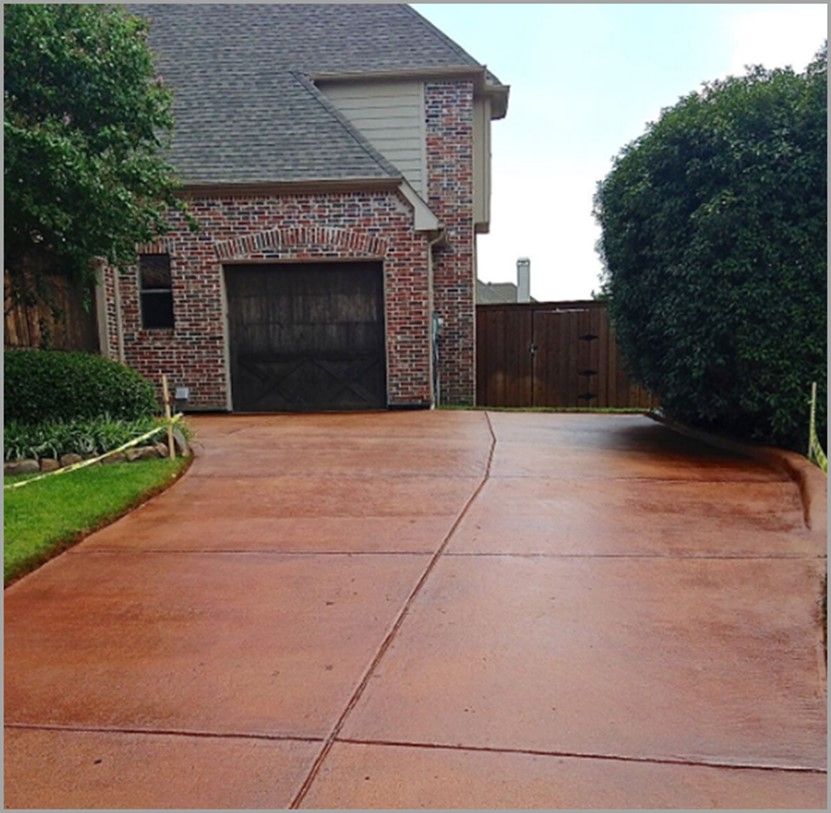 Revitalize a worn-out driveway with brilliant color and a sealed surface that makes it impervious to future damage
Stained concrete is the most economical way to enhance an ugly driveway with color and shine. Applied directly to a cleaned and prepped existing concrete surface, the character of the concrete shows through. Choose between acid-based stains or water-based stains for color that hides minor discolorations and protects with a durable sealer that resists moisture, stains, cracks, and UV fading.
QuartzKoat one-coat restoration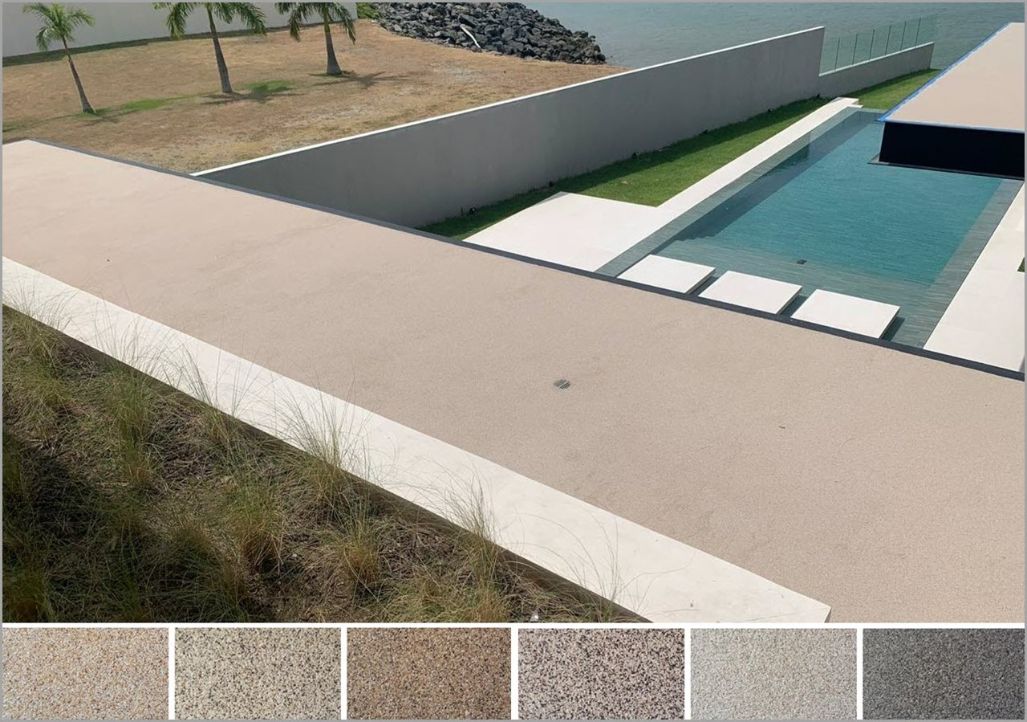 Give your hard-working driveway an immediate facelift that won't show wear and tear for decades
A one-coat overlay that adds light texture, color, and maximum durability to driveways, pool decks, patios, and walkways is our amazing QuartzKoatTM. Your driveway will be better than new with all imperfections hidden by a new finish that adds beauty and functionality. The tough finish in trending colors resists impact, moisture, auto fluid spills like oil, and cleans easily with hosing off.
Revitalize a favorite old friend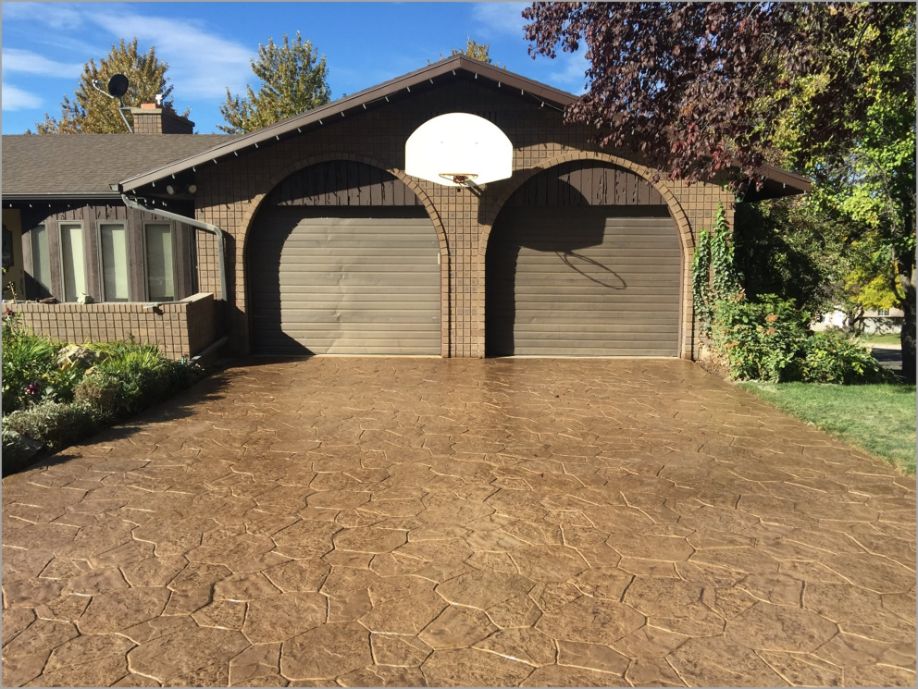 Restore a distressed, once-loved driveway to excellence once again in just a day
Maybe you're dealing with a faded driveway of patterned, textured, and colored concrete that does not look like it once did when it was installed. You may believe that you can only cherish the memory of what once was, but all is not lost! With Concrete Craft and RenewKoatTM, your driveway can live again with a restored natural concrete finish that won't let you down.
Repair a cracked and damaged driveway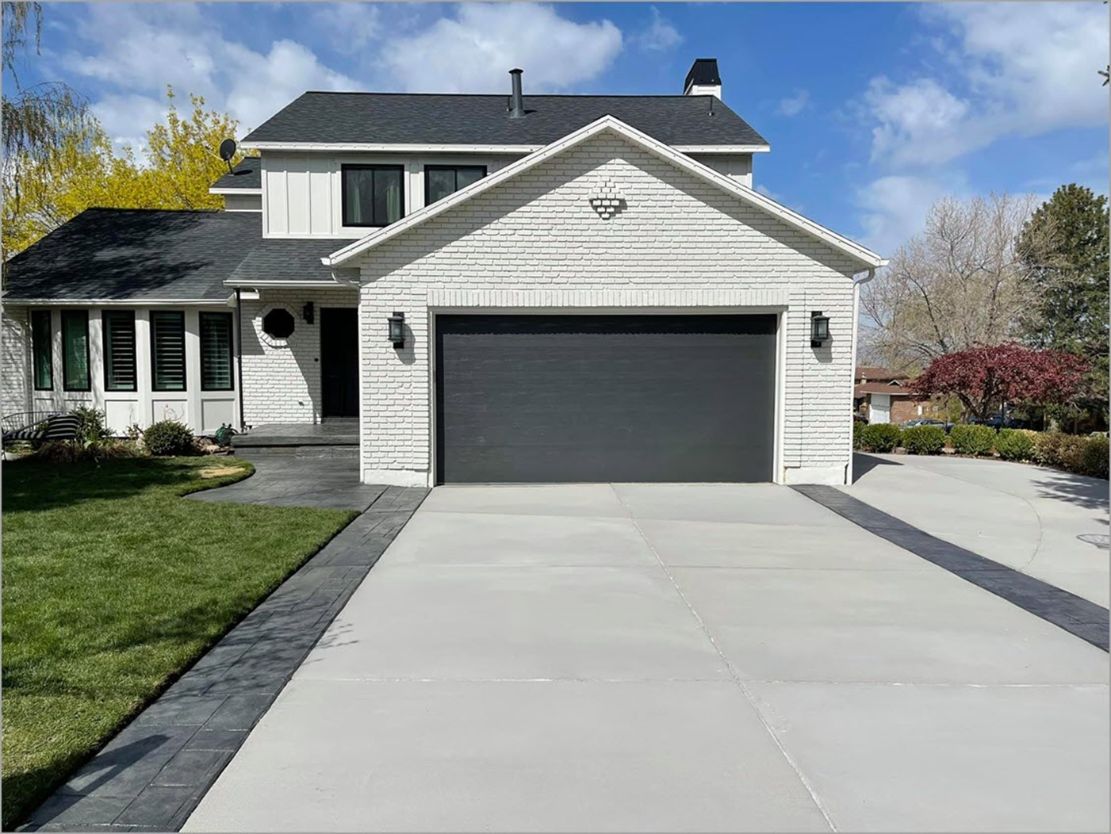 Restore that look of fresh, new concrete that gives a polished look to your front yard
RestoreKoatTM is like a miracle worker with concrete driveways! As a very versatile repair mortar, it can fill deep cracks, even out low spots, hide discoloration and stains, and create a finish that looks like fresh-poured, new concrete. As pictured, you can enhance your restored driveway with stamped and stained decorative concrete borders and adjoining walkways for a truly designer look.
Real river rock for a stunning transformation
Transform your dull, gray concrete driveway into a one-of-a-kind masterpiece with a seamless, decorative real stone finish
PebbleKoat is natural river rock in a non-epoxy concrete overlay that can fill cracks and level out uneven surfaces. The singular overlay in various thicknesses ensures you'll have a final, level surface on your driveway that won't crack, peel, crumble, or succumb to any kind of weather. Available in six standard colors, patterns and borders are no problem for stunning effects.
Choose a "soft rock" driveway finish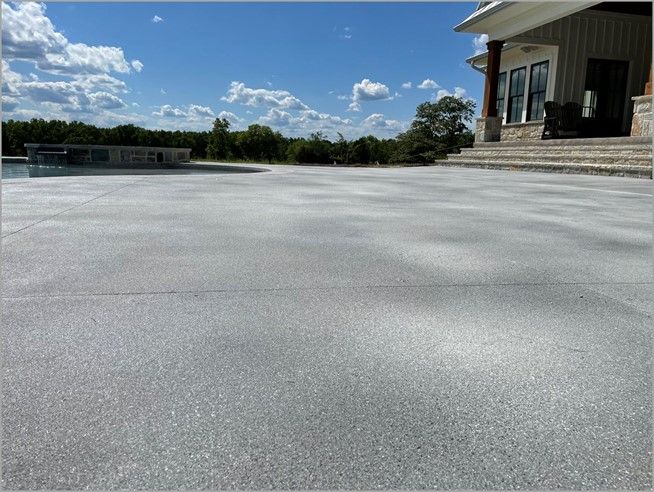 A beautiful, economic solution to a very large driveway is AggreKoat, a "soft rock" solution for a million-dollar look
Enjoy the superlative look of a textured, small aggregate finish that winks and sparkles in the sun. AggreKoat is a spray-applied coating that goes on in thin layers of colors for depth and dimension, with the final sealer a thin finish with a sparkle additive to give it that subtle reflection. Only 24 hours after installation, your driveway is back in service!
There is no reason to fret about finding the time to finally address your ugly driveway. A call to Concrete Craft will set you on the road to a quick fix for a distressing problem. Contact us today or go to www.concretecraft.com to find the Concrete Craft location nearest you and request a free in-home or virtual* design consultation to discuss the best options for whipping your driveway into shape! Check out more of our exclusive MasterProTM product line for other options to restore a damaged concrete driveway like hand-cut and custom-stained faux stone resurfaced concrete overlays and stamped concrete patterns in faux stone and wood plank.
*Virtual consultations may not be available at every location
For design inspiration, follow us on Instagram and like us on Facebook.