Halloween Survival Tips To Keep Everyone Safe While Having Fun
A safe and sane Halloween is every parent's and partygoer's objective. This year celebrating Halloween has the scary overtones of Covid, but you can still have spooky fun while staying safe. Masks (already a big part of Halloween), social distancing, and sanitization procedures we've been following since March play a part in keeping all the ghosts, goblins, pirates, and princesses safe. Concrete Craft® wants you to enjoy this special holiday with some handy survival tips for navigating Halloween in safety.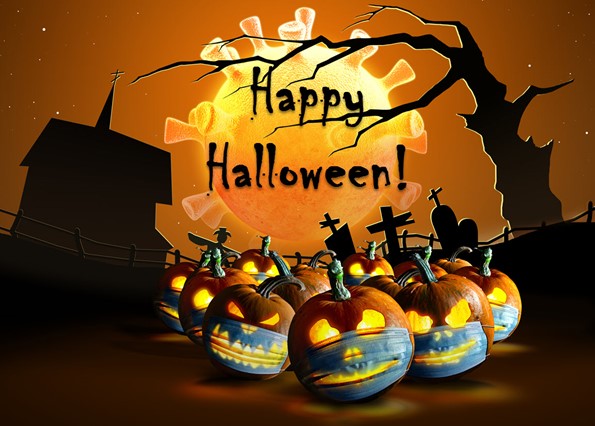 Be proactive about staying safe
Taking steps to ensure safety and sanitation is the best way to protect your family around any chosen Halloween activity. From trick-or-treating to hosting and attending parties, you can enjoy all the Halloween fun with important protections in place that we're already accustomed to for keeping everyone safe. This goes for kids as well as adults who have come to embrace the spirit of Halloween with parties and get-togethers all month long.
Require protective face masks for everyone from two-year-olds to adults: 13 Halloween face masks for kids and 17 Halloween face masks for anyone.
Remind kids to stay six feet apart as they walk from house to house and not to crowd together as they collect candy at doorways.
Reject any treats except individually wrapped store-bought goodies.
Limit the number of houses you visit to reduce contact with strangers; plan activities after trick-or-treating to extend the festivities.
Wear gloves, wash hands as much as possible, and bring hand sanitizer for on the go.
Set out your trick-or-treat goodies in individual bags lining the walkway or driveway so kids can pick them up from a safe distance.
Consider activities with only family members or other people "in your bubble" to cut down on exposure.
Look for local events that have been structured for maximum safety: drive-by haunted houses or forests, walking tours where social distancing is enforced and trick-or-treating at businesses that monitor occupancy and crowd control.
What to eliminate this Halloween
From the Centers for Disease Control and Prevention in the U.S and the Public Health Agency of Canada to individual community leaders evaluating their local celebrations, the safety of this holiday is on everyone's mind. Large interactive gatherings like the Disney Parks' Mickey's Not-So-Scary Halloween Party, creepy haunted houses, hayrides, and parades that accumulate crowds have been canceled across the country. For an extra measure of safety for your family, here are some things to avoid for a safe and sane Halloween:
Homemade goodies like caramel apples, cookies, or popcorn balls are off the agenda for handing out to trick-or-treaters. Stick with purchased, individually packaged treats.
Close-up party games like bobbing for apples, Twister, and pass the orange need a pass.
High-risk outdoor events and crowded gatherings where social distancing is impossible should be off your to-do list.
Costumes without a protective mask are a no-no; enhance any costume with a coordinating mask that covers the mouth and nose.
Eating on the go from the trick-or-treat bag; save the eating for later when everyone's hands can be thoroughly clean before unwrapping the collected treats.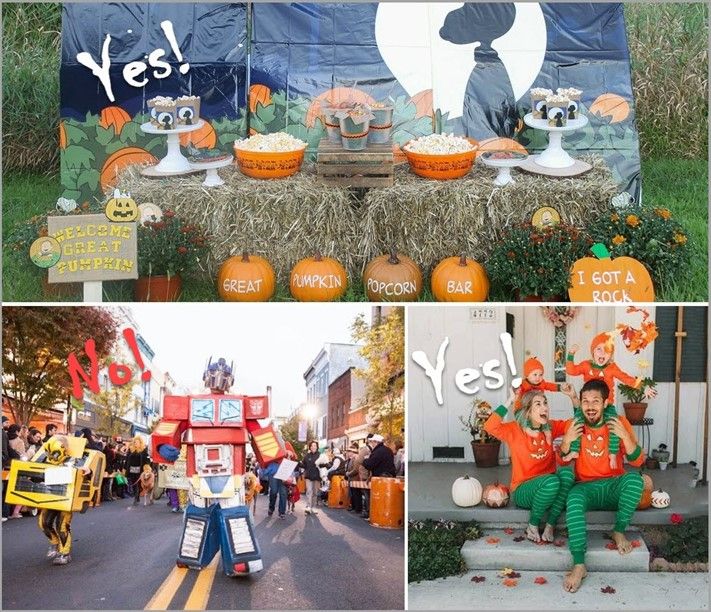 Make home a safe haven for Halloween
If you forego traditional Halloween activities and stay home, you can still have a full schedule of fun, so the kids don't feel they've missed out. Get everyone in costume and integrate spooky, funny, creepy, bags of candy, and craziness into an all-night celebration right at home where you can control the environment and have peace of mind regarding safety. Here are some creative ideas from around the internet for home-grown Halloween fun that will keep everyone entertained:
Have an indoor Halloween party with a limited guest list so social distancing is not a problem.
An outdoor party lets more people gather, with food stations and games spread out to keep everyone at safe distances.
A Zoom Halloween party with friends or distant family is a safe way to bring everyone close. Check out 10 Ideas for Hosting a Socially Distance Zoom Halloween Party.
Ramp up the fun with matching Halloween-themed pajamas for the whole family.
In lieu of trick-or-treating, have an Easter-egg-style Halloween hunt in the dark with flashlights for candy hidden around the house and yard. When all the candy is found, have dinner by candlelight and watch movies or play games.
An all-night Halloween movie marathon with never-ending snacks will keep all ages entertained. Stream movies with Amazon, Hulu, and Netflix or play DVDs of the family's favorite scary movies. If you need more family-friendly movies, check out The best Halloween movies for kids of all ages—29 great titles rated G, PG, and PG-13, but missing the original Ghostbusters, a Halloween must-see.
Get ready for the holidays now
Halloween is just the beginning of the holiday season when entertaining and activities will start filling up your calendar. Whether you want to get your home ready for trick-or-treaters with safer walkways or you'd love new, easy-care decorative concrete interior floors before holiday guests arrive, there's still time. Contact us today or go online to www.concretecraft.com to find the Concrete Craft location nearest you and request a free in-home or virtual* consultation.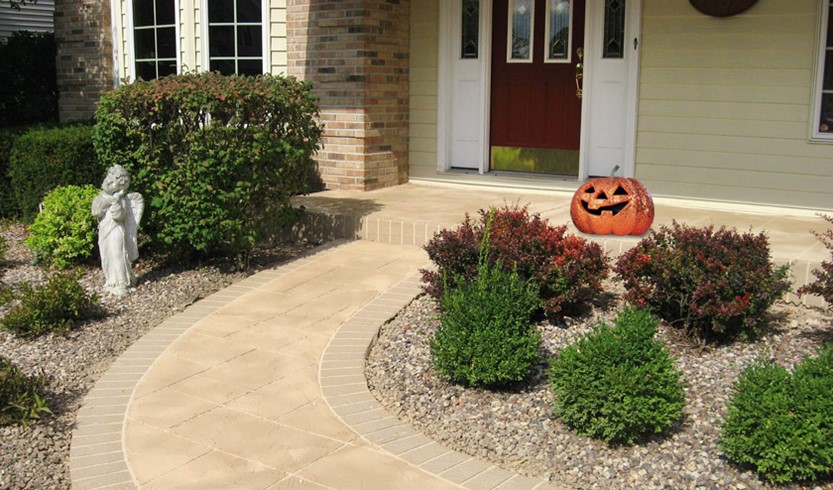 Our professional craftsmen can help you decide how to best enhance your home with beautiful decorative concrete, including vibrant stained concrete, realistic stamped concrete patterns, and resurfaced concrete overlays for faux stone and wood finishes. From concrete repair and restoration to concrete overlays and our real stone, river rock PebbleKoatTM, we can transform any concrete surfaces--driveways, patios, pool decks, walkways, interior floors, entryways, vertical surfaces—into custom works of art. Check out our online catalogs, find your favorite finishes, and let's talk!
Have a safe and happy Halloween!
*Virtual consultation may not be available at all locations.