Honor Your Mom On Mother's Day With A Very Special Gift
Mother's Day. How do you adequately say thanks to someone who gave you life, raised you until you could fend for yourself, has your back always, and loves you unconditionally? That's a lot to try to fit into one gift! Every year, every child tries to find the perfect gift that tells mom how much she is loved and appreciated.
On Mother's Day we're all six years old again, with a pretty card in hand …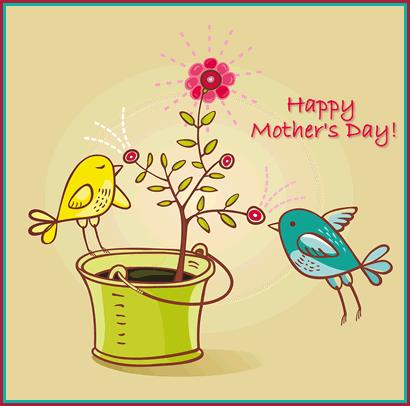 Finding just the right gift can be a challenge. There's the traditional offering like brunch in Northshore, Massachusetts, where the Emerson by the Sea serves up delectable dining with live piano music and ocean views, or indulge in comfort food like lobster mac and cheese at 10 Center in Newburyport. For something unique, A Love Letter to Texas Women by Sarah Bird is a little book that extols the big virtues of Texas mammas across the Lone Star state, from Dallas/Fort Worth to Houston.
Make Mother's Day what your mom will love
All moms don't like the same things, and however you choose to honor your mother, you want it to be special to her. Concrete Craft® agrees that special is a good thing on Mother's Day, and since we are all about making homes more beautiful, we have lots to offer for Mother's Day gift giving. Along with flowers, candy and dinner out, how about a special gift that will keep on giving, day after day and year after year? Decorative concrete overlays may not seem exciting, but wait till you see them in action!
Each of these floors is a decorative concrete overlay that transformed kitchen, bathroom and family room into something extraordinary with stained, stamped and resurfaced concrete designs. Concrete Craft's proprietary hand-cut and custom-colored approach to fabricating realistic stone patterns and finishes can transform any room with exquisite decorative concrete flooring in just a few days.
Create new space for your mom to enjoy:
Convert the basement into a She Shed or crafts/sewing /reading room where she can be creative (and uninterrupted) when she is enjoying time to herself. She can decorate with her favorite things—candles, art, comfy chair—and truly get away from it all.
Turn the master bath into a spa, complete with a jewel-colored stained concrete floor and soaking tub. Add plush rugs, scented oils and fluffy towels to make this her personal retreat.
Make the kitchen like new with a durable decorative concrete floor with the designer look of a high-gloss shine, custom flagstone, cobblestone, marble or slate. Since mom has to spend time in the kitchen anyway, make it a beautiful experience.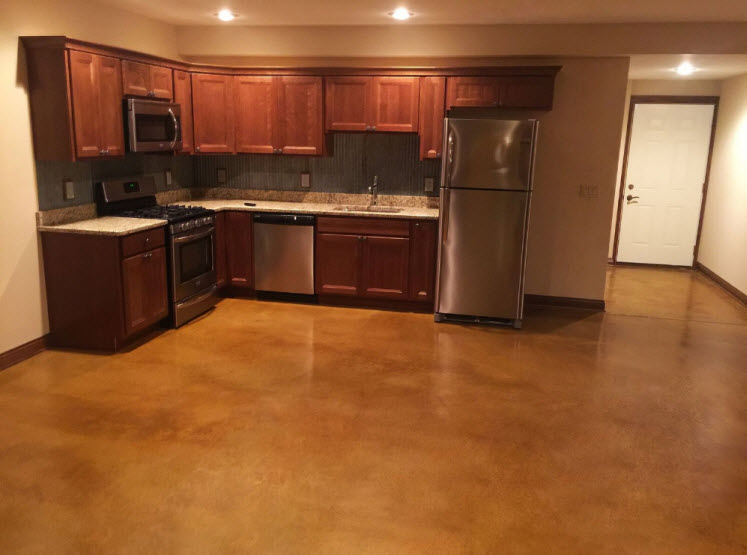 Any room becomes easy care with a decorative concrete floor that resists moisture, repels stains and spills, and cleans up with just a quick swipe of a dust mop. No more dragging a heavy vacuum cleaner across carpeting that harbors allergens, dust mites and ground-in dirt. Mom will spend so much less time cleaning that she'll really be able to enjoy her She Shed or spa retreat!
While you're creating beautiful space …
Concrete Craft is one of the family of brands under Home Franchise Concepts (HFC), all dedicated to home improvement and beautification. Some additional Mother's Day ideas from our sister brands include new window coverings from Budget Blinds® or storage and organization solutions from Tailored Living®.
New window coverings can refresh a room's décor, and Budget Blinds has everything you'll need to create beautiful windows this Mother's Day. Choose from blinds, shades, shutters, decorative window film and soft treatments like drapes, curtains and fabric valances.
New blinds and drapes in the master bedroom
White Plantation shutters in the kitchen
Eco-friendly, light-filtering woven shades in the master bath
Tailored Living designers are whole home organization specialists, finding space you didn't know you had and creating calm out of chaos. Treat your mother to the serenity of organization.
A closet organization system to transform her closet and bring order to her life
Custom pantry design makes food prep, shopping and entertaining almost effortless
Outfit her She Shed, home office or laundry room with custom cabinets for every need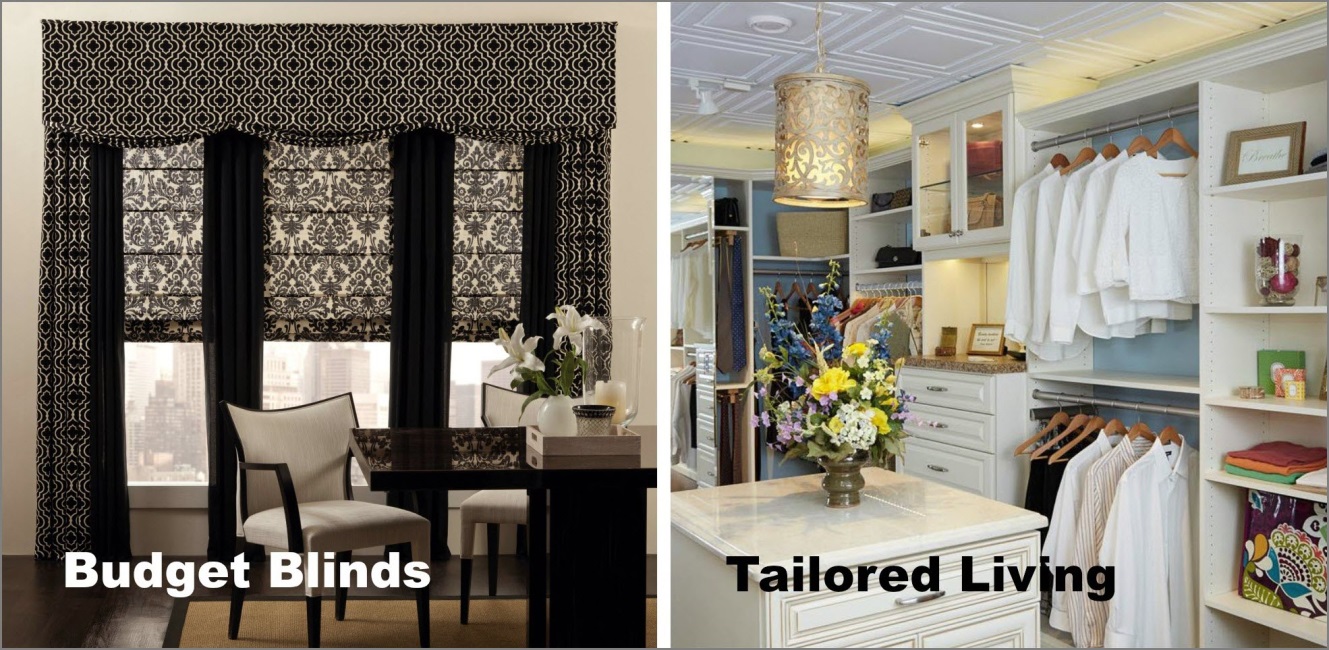 Concrete Craft is ready to help you give your mom the best Mother's Day ever! We not only do interior floors, but just about any outside surface you can think of, including patios, pool decks, driveways, entryways, walkways, seat walls, fire pits and vertical concrete overlays on fireplaces, chimneys, retaining walls and more. We can replicate the look of real flagstone, Ashlar slate, European cobblestone, wood plank patterns and more.
If you're not sure exactly what would make your mom the happiest, give the gift of choice with a Concrete Craft gift certificate. This way, she can work with her local Concrete Craft artisan to design the perfect gift for herself. The stylized gift packet includes a mini-brochure of design ideas along with a gift card in a custom envelope. Go to the website of Concrete Craft, Budget Blinds or Tailored Living and do a ZIP code search for the one nearest your mother to purchase a gift certificate.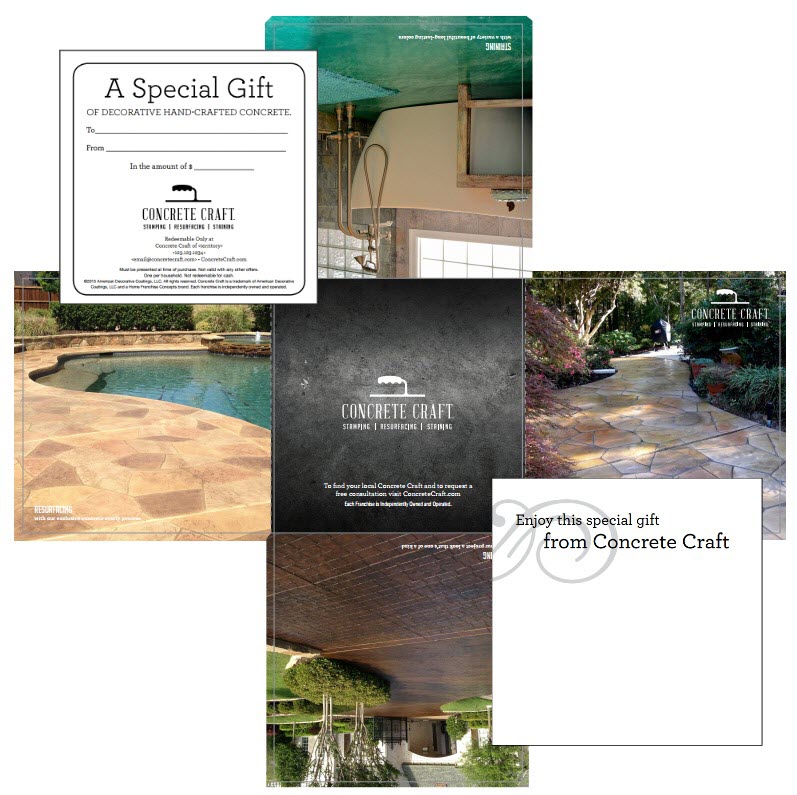 Make this Mother's Day extra special with a gift that keeps on giving, enhancing her life every day. You'll be fondly thought of every time she slips into the bubbles in the soaking tub or seeks refuge in her She Shed with a good book. Call 866-813-3699 today or go online to www.concretecraft.com to find the Concrete Craft location nearest you. You're on your own to find the card that says what's in your heart, but we've got you covered in the gifts department!