Hot Fun in the Summertime
Summer is a universal high. Everyone loves summertime. Kids love it because school is out and adults love it for time off work and family vacations. Popular songs of summer have stood the test of time because they reflect the innate summer feelings we all share. Remember these classics? We've got sultry, silly, boisterous and joyous.
Summertime ("… and the livin' is easy") – Ella Fitzgerald, 1958
"Ain't no cure for the …" Summertime Blues – Eddie Cochran, 1958
Lazy, Hazy, Crazy Days of Summer – Nat King Cole, 1961
Summer in the City – The Lovin' Spoonful, 1965 ("Walkin' on the sidewalk, hotter than a matchhead")
Summer Nights – Olivia Newton-John, John Travolta, 1978 ("Oh, those summer nights")
In the Summertime – Mungo Jerry, 1970 ("Sing along with us, dee-dee dee-dee dee")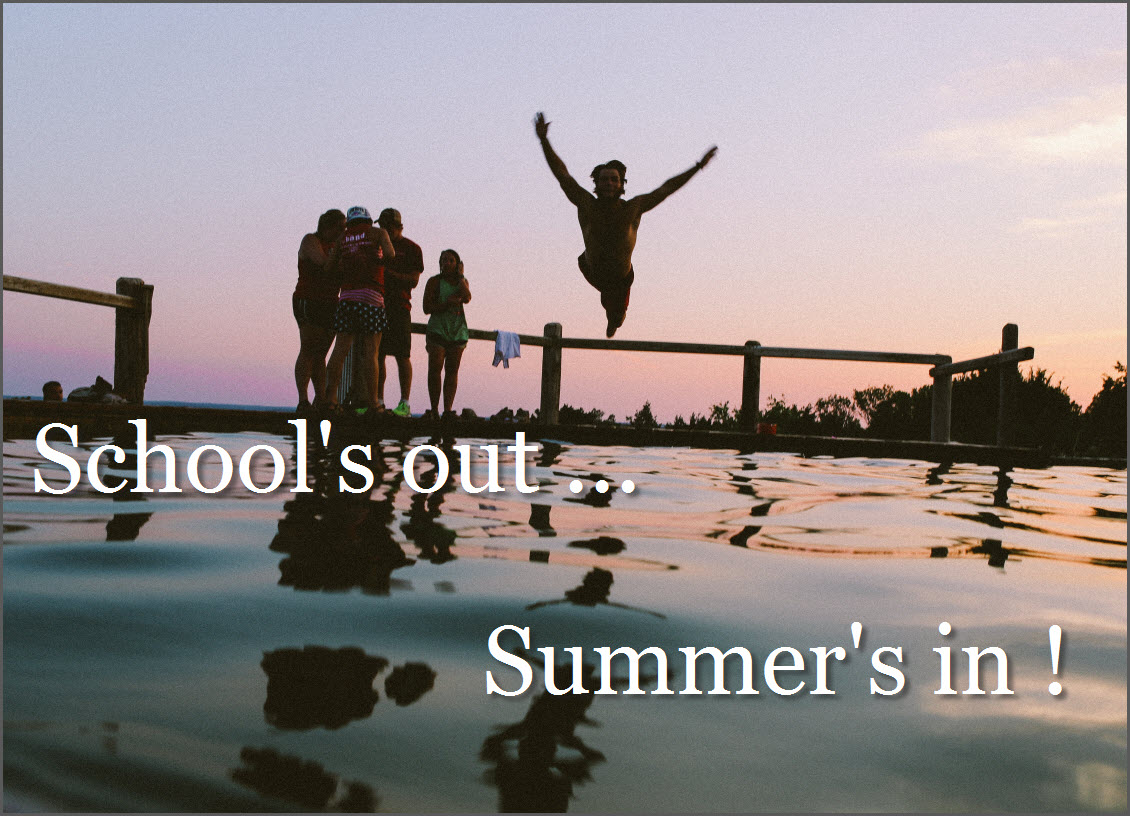 Feel the heat from the sweltering high-rise apartments in Chicago to the breathless, humid days in Atlanta to the hot, dry deserts around Las Vegas. Wherever you live and whatever type of heat you have, summer is filled with games, travel, lots of leisure time and … water. Lakes shores, rivers, ocean beaches, home swimming pools, community pools, hotel pools, sprinklers, hoses--bring on the cooling sensation of water!
Summertime activities from coast to coast
Summer is usually a mix of time at home and traveling to a vacation destination. What we sometimes forget is that wherever we travel, it's "just home" to those who live there. So we traverse the country, trading our usual for someone else's usual, experiencing the diverse cultures that make up America. For example, catching fireflies in Alabama is a real treat for someone from Arizona who may never have seen them. And, staring up at a 40-ft Saguaro cactus in Arizona can thrill an Alabaman on vacation.
Here are some fun summer activities for at home or on vacation.
See a movie at an old-time drive-in
Attend a county fair
Build sandcastles at the beach
Pick berries, peaches or apples on a farm
Have a home barbeque, pool party or picnic in a park
Bring out the lawn darts, Croquet and Badminton sets
Learn to blow giant bubbles
Nap in a hammock, read a book beside the pool
See summer blockbuster movies
Go to an amusement park like Disneyland, SeaWorld, Universal Studios or Hershey Park
Attend an outdoor concert and relax on a blanket in the grass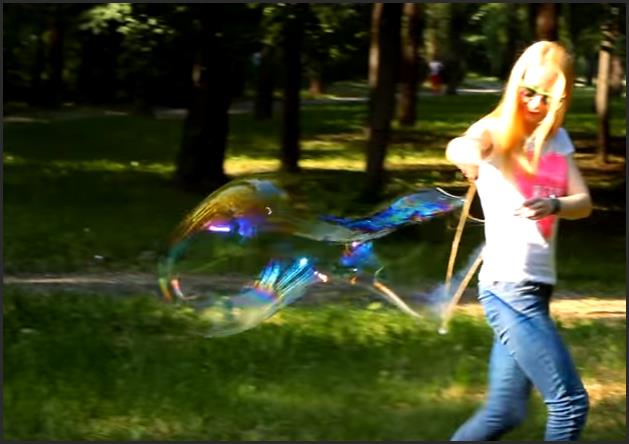 Turn off the electronics and let nature put on a show.
Catch fireflies at night in a jar
Watch the sunset from a beach, catch a brilliant sunrise
Stargaze while lying in the grass
Pick wildflowers
Go fishing, kayaking, canoeing or surfing
Collect sea shells at the beach and dig for clams
Dance in a summer rainstorm (NOT in a lightning storm, however)
Go camping or hiking in the great outdoors
Beach cookout at night around the fire pit
Adrenalin rush activities.
Laser tag and paintball
Zip lining and bungee jumping
Mountain biking, mountain climbing
Rock climbing
Windsurfing and hang gliding
Parachuting
Each person's perfect summer is different. June, July and August should be filled with things your family loves to do. Whether you hit the strip in Las Vegas or the white sandy beaches in Tampa, build in some relaxation time along with all the summertime activities.
Take a "staycation" at home
If you opt for spending your summer vacation at home, Concrete Craft can help you maximize your patio, pool deck, walkways and driveway for family fun. A resurfaced decorative concrete overlay floor, seat walls, new fire pit or resurfaced fireplace can transform your patio into entertainment central. Roast hot dogs and marshmallows for a campfire vibe in your own backyard and let the kids sleep outside in a tent under the stars.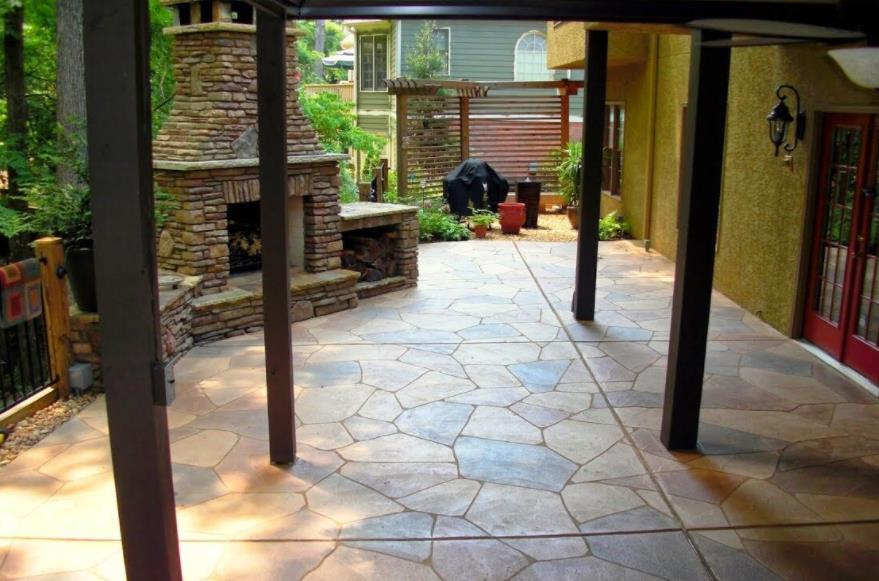 A stained concrete driveway and walkways will give your home a facelift as well as provide a durable surface for basketball, skateboarding, scooters, jump rope, jacks or marbles tournaments, bikes and big wheels. The seamless finish resists cracking, peeling and spills so it's always ready for summertime fun. If you have little ones, pull up a comfy chair or stretch out on a beach towel to keep an eye on them while playing.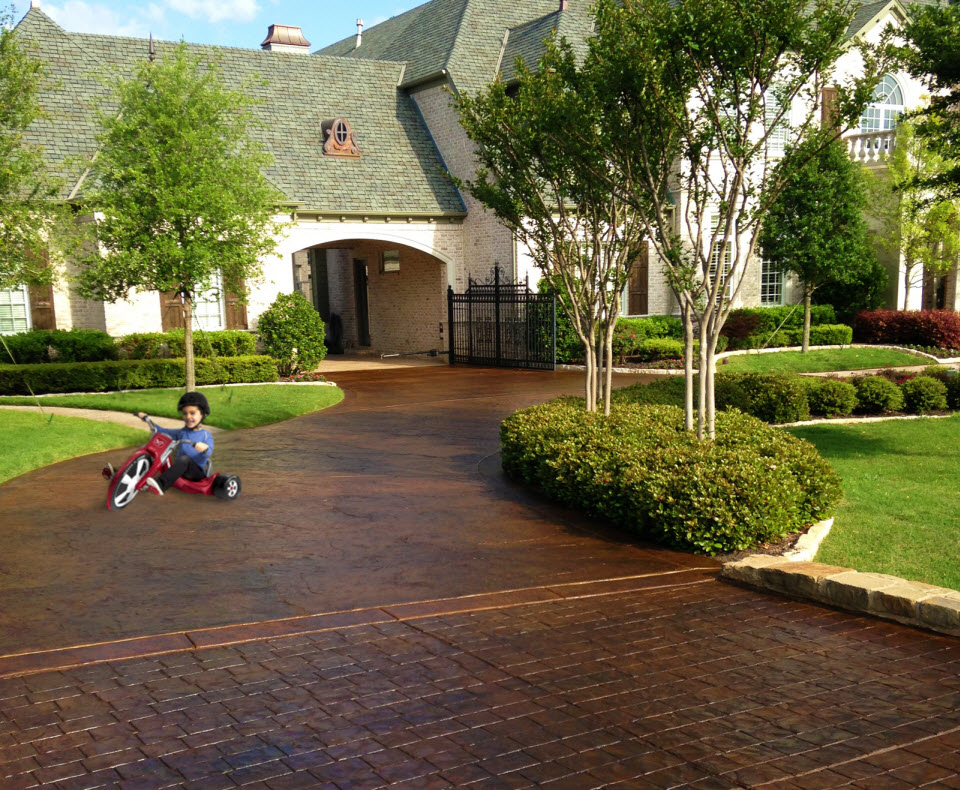 Update your pool deck to rival your favorite hotel with a realistic stone hand-cut and custom-colored concrete overlay to replicate flagstone, cobblestone, limestone, Ashlar slate and more. For a fraction of the cost of real materials, you can have your backyard pool deck looking absolutely regal. Add pool lounge chairs, fluffy beach towels, pool toys, tables with umbrellas and who needs to go to the Marriott for a relaxing afternoon? The low maintenance, easy-care finish means you won't have to constantly worry about clean up so you can enjoy your pool all summer long.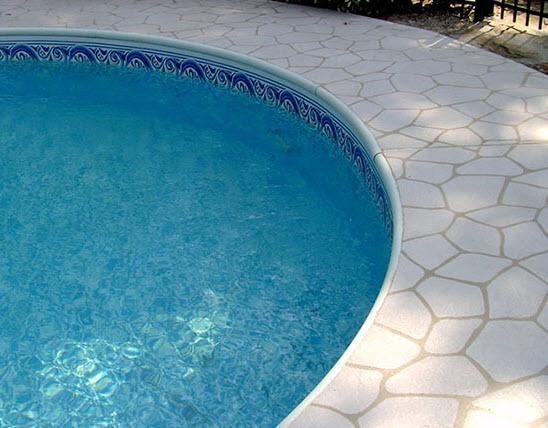 Concrete Craft can help you have a summer your family will always remember by making your own home the perfect summer vacation destination. Call 866-813-3699 today to find the Concrete Craft location nearest you and request a FREE estimate. We can transform any concrete surface, including interior floors like basements and kitchens, patios, driveways, walkways, entryways and pool decks. We offer the same innovative designs and exceptional quality for walls and other upright surfaces like fireplaces, chimneys, retaining walls and siding with vertical concrete resurfacing. Our seat wall and fire pit system can turn any outside area into an instant entertainment or recreation area. All you have to add is the fun!
"I've been waiting all winter to start complaining about the summer heat." --Anonymous