Is a Concrete Floor Too Hard to Walk on?
Since concrete is probably the most widely used flooring material for hard-working residential and commercial areas like garages, basements, warehouses, and showrooms, its hardness is definitely a good thing! Plus, concrete is also the most popular exterior hardscape choice for walkways, pool decks, outside patios, and driveways.
That said…yes, concrete is a very desirable surface for interior and exteriors floors for many excellent reasons:
Durability—it's not easily damaged from foot traffic, weather, vehicles, tools, or chemical spills
Easy to maintain—a sealed floor resists stains, spills, dust, and bacteria, so a quick sweep and damp mop is generally all it takes to keep the floor in good condition
Versatile—can be stained, resurfaced or stamped to create beautifully individual designs emulating natural stone, brick and wood (at a fraction of the cost of "real")
Long-lasting—in regards to replacement, a concrete floor outlasts most other flooring options like carpet, tile, linoleum and wood
Environmentally-friendly—in most cases a concrete subfloor already exists beneath whatever flooring is in place, so removing that material to get to the concrete surface eliminates the need for newly produced material to have a new floor
Temperature "wise"—concrete helps keep rooms cool in summer and warm in winter by holding temperature and slowly releasing heat or coolness
So, what's not to love about concrete?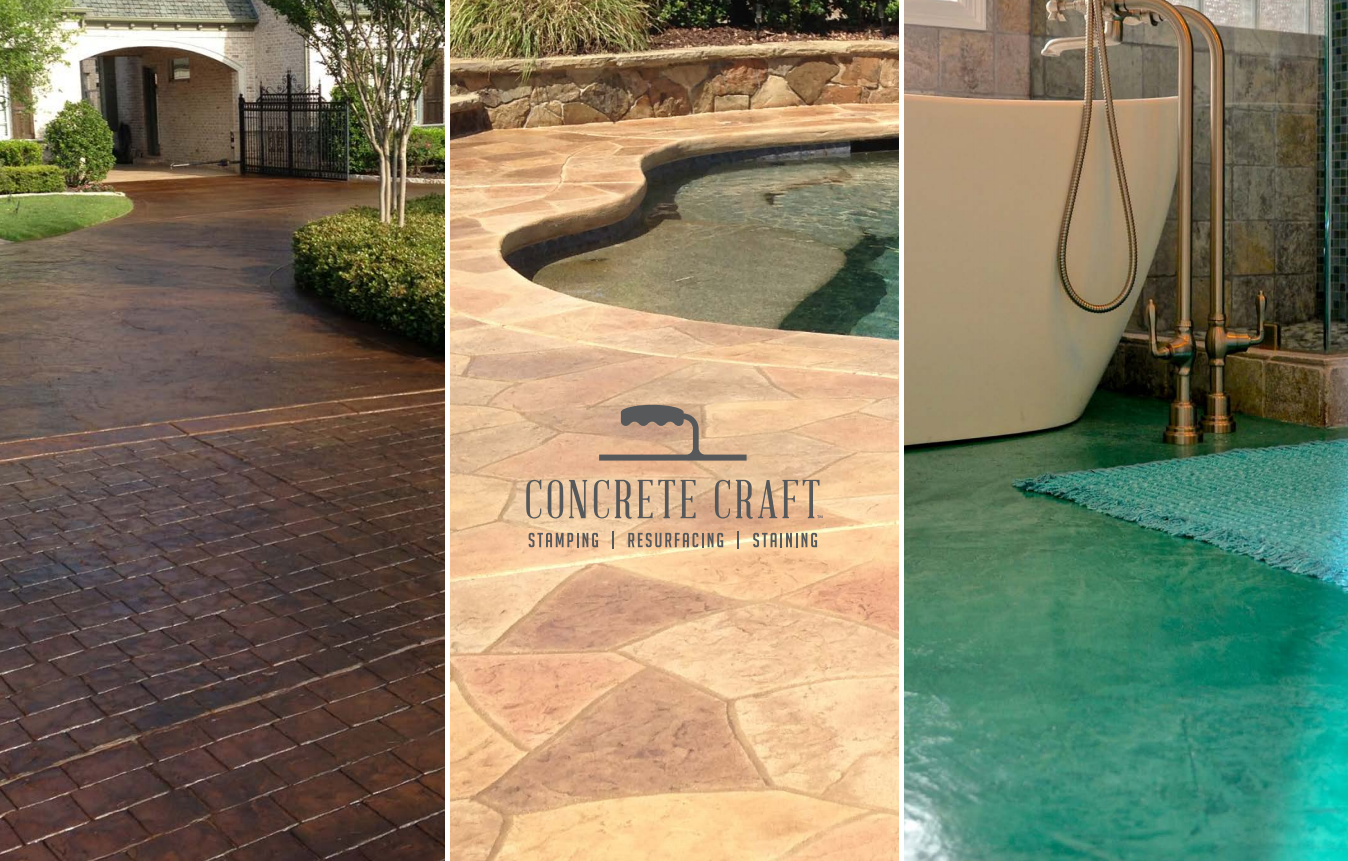 Concrete Craft creates solid, lasting beauty
If you're still seeing gray when concrete is mentioned, you need to look at the incredible range of finishes for concrete floors that are available with Concrete Craft. Using proprietary materials and processes for stamped, stained, and resurfaced concrete, Concrete Craft can transform any space into unique and beautiful floors.
Stamped concrete is also called patterned or imprinted concrete, and can give the appearance of brick, slate, random stone, tile, and wood plank patterns that resemble hardwood floors.
Resurfaced concrete can easily cover up any imperfections in your existing concrete with a decorative overlay that can emulate authentic Flagstone, cobblestone, or custom tile, with the additional option of custom designs.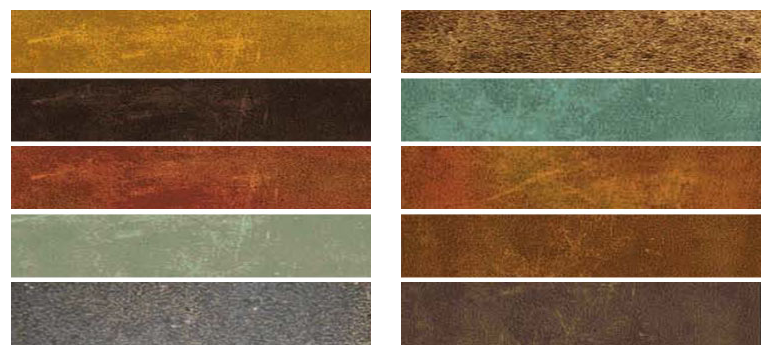 Stained concrete floors offer rich, vibrant colors that stay true over time. It's one of the most economical ways to have a truly unique floor with limitless design capabilities.
All of Concrete Craft's flooring options add beauty and value to your home or business, along with these additional benefits:
Non-porous surface, does not trap mold, mildew, bacteria, allergens or moisture
Can match any décor or landscape surround with fully customized designs
Slip-resistant surfaces provide safety, especially in inclement weather or around water
Emulates expensive natural stone, woodgrain planks, brick and high-polish finishes
Costs less than natural stone, high-end tile, and hardwood floors
Colors are fade-resistant with UV protection built right in
Very low maintenance, very long life
Guaranteed for two years against any defects in workmanship or materials
Don't keep wondering—call today to see how your concrete can be transformed into unique, elegant spaces for home or business. Contact us today or go to www.concretecraft.com to find the Concrete Craft location nearest you and request a FREE estimate. Check out the online photo galleries for patios, driveways, walkways, pool decks, and more. Begin to imagine your home in a whole new light!
And, if you think concrete is too hard to walk on, consider area rugs where you spend time, like in front of the kitchen sink or at a workbench. Wear sandals or slippers to soften your steps. Other stone and tile surfaces have the same impact on feet and bodies as concrete; it's an individual experience.