Make A New Year's Resolution To Cut Cleaning Time In 2020
New Year's resolutions may come and go, but cleaning goes on forever — day after day, month after month, and year after year. If you're resolved to spend less time cleaning in 2020, Concrete Craft® has some sure-fire tips to cut house cleaning time and free up your time to focus on the more classic New Year's resolutions:
1. Get fit (exercise more, lose weight, stop drinking or smoking)
2. Get organized
3. Save more money/spend less money
4. Learn a new skill or hobby
5. Live life to the fullest (more time with family and friends, travel, read)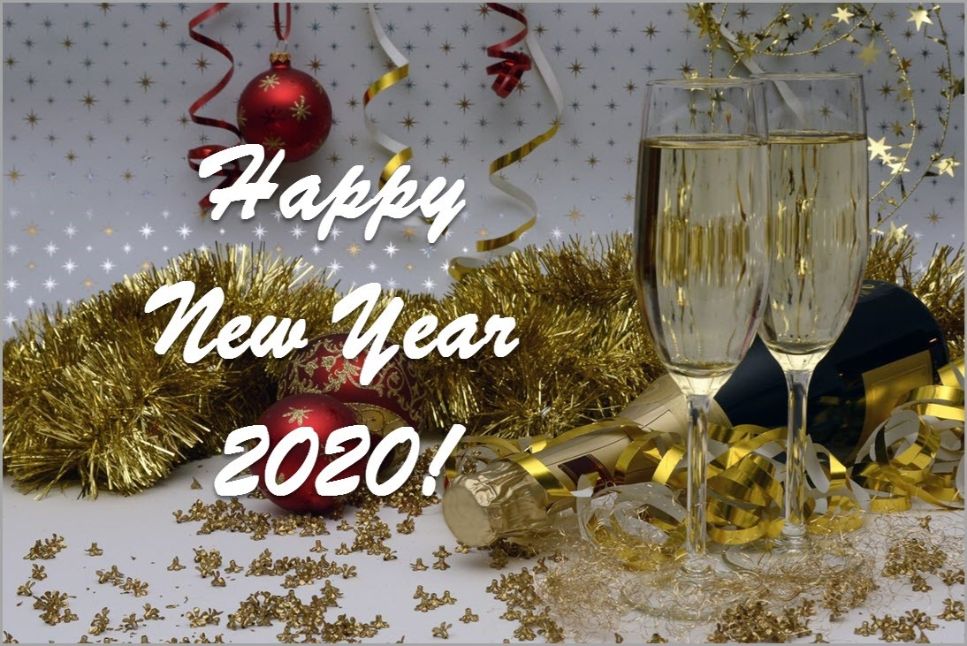 Or, if serious resolutions aren't for you, try some humor:
My New Year's resolution is to stop lying to myself about making lifestyle changes.
I'm gonna lose weight, exercise every day, go on a diet, and stick to it … is that cake?
My New Year's resolution is to stop procrastinating. I'm not starting until next week though.
While statistics show that only about 45% of people make resolutions and that only 8% of those people are successful in keeping their resolutions (forbes.com), we can definitely help you shave hours off your housecleaning time in the new year.
Easy-care concrete floors save cleaning time
An excellent way to reduce cleaning time in the new year is to replace existing high-maintenance flooring with easy-care decorative concrete floors, including stained concrete and stamped and hand-cut faux stone concrete overlays. Carpet, grouted tile, and wood flooring are easy targets for common stains like coffee, tea, barbeque sauce, and chocolate, and cleaning these spills can be time-consuming and, often, unsuccessful. Decorative concrete floors have an industry-tough sealer that protects the finish from moisture, dust, dirt, and spills of all kinds. Spills wipe right up with a clean cloth, so you'll spend less time cleaning and more time enjoying life.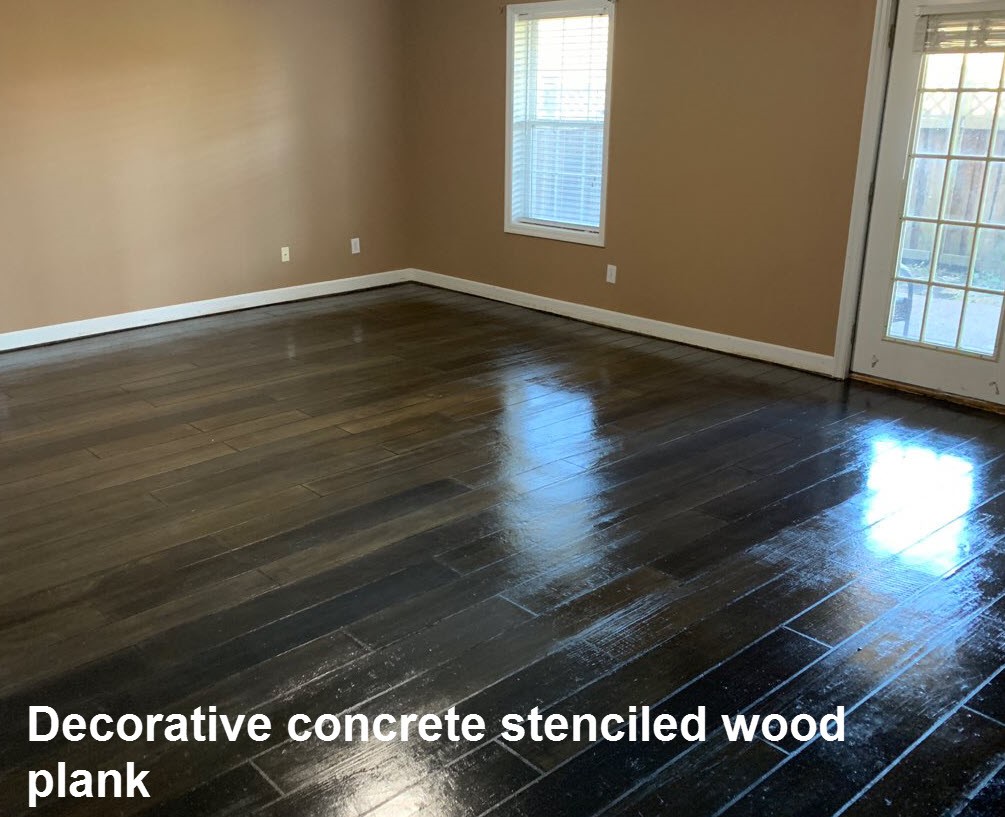 Keep interior floors clean and shining with regular vacuuming or a dry dust mop.
Occasional wet mopping gives a deep clean, using a neutral-pH cleaner (like Dawn dish soap) and a microfiber mop, wringing the mop almost dry and cleaning a section at a time.
Durable decorative concrete floors outlast most other flooring choices, eliminating replacement every few years.
Quick cleaning with natural, non-toxic cleaners
Cleaning products can be expensive, toxic, and smelly. Those are all good reasons to opt for natural cleaners and, despite what advertisers tell you, you don't need a different cleaner for every type of surface in your home. Here are some non-toxic cleaning options to make your house clean and chemical-free for homemakers, like you, who love a clean house but dislike cleaning. You'll be amazed at what can be accomplished with white vinegar, baking soda, and fresh lemons.

In the Kitchen:
Unclog and deodorize drains and garbage disposals by pouring 1/2 cup baking soda followed by one cup vinegar into the drain. The foaming action clears grimy buildup and odor-causing bacteria. Wait at least five minutes and flush with hot tap water.
Freshen up the garbage disposal with one-half of a cut-up lemon and some ice cubes and run with lots of water until the lemon is history! You'll love the citrusy smell.
Use the other half of the lemon as a scrub sponge to remove hard water stains and rust from stainless steel faucets and fixtures, then rinse and dry.
Clean stainless steel sinks by sprinkling baking soda on a damp sink and scrubbing with a sponge.
Equal parts white vinegar and water will clean and deodorize your fridge. Use a microfiber cloth to wipe down walls, shelves, drawers, and doors, including sealing gaskets. Use vinegar full-strength on the top of the fridge (and the stove hood) to cut the grimy buildup. Place a new, open box of baking soda in the clean fridge to absorb odors.
Deep clean a microwave by placing a cup of water in a bowl with either two tablespoons white vinegar or sliced lemon peel, and microwave on high for five minutes. Let it sit with the steam for another five minutes and wipe it clean.
Clean a coffee maker with a 50/50 mixture of water and white vinegar. Use a regular filter and, halfway through the cycle, turn it off for 30 minutes to steam-clean, then finish the cycle. Finally, rinse with two cycles of fresh water.
Clean your dishwasher by filling a mug with vinegar or baking soda (or a mug of each) and place it right-side-up in the top rack of an empty dishwasher. Run a normal cycle for a spotless interior.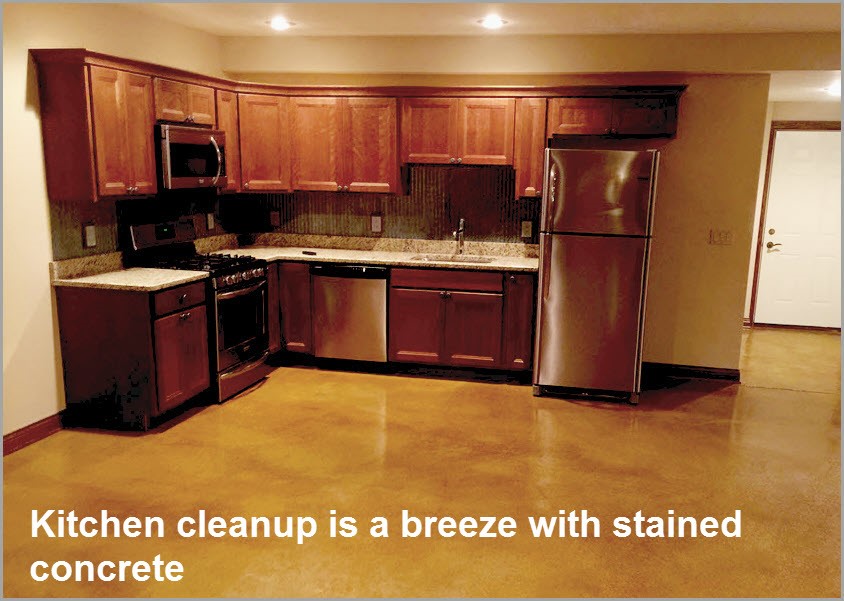 In the bathroom:
Used fabric softener sheets are a quick scrub-up-and-toss for bathroom fixtures, sinks, and washer and dryer tops. They pick up dust, remove grime, and create shine. They also remove soap scum and hard water stains from shower doors, leaving a water-repellant finish so water beads up and runs off.
Pour 1/2 cup of vinegar in the toilet and let it sit for a few minutes while you wipe down the toilet rim, lid, and sides with a vinegar spray. Then brush and flush.
Clean the toilet while you sleep by pouring in a can of Pepsi or Coca-Cola and letting it sit overnight, then flush and brush. This really works!
Clean a clogged or water-stained showerhead by soaking in vinegar overnight. If it's detachable, place it in a container and cover it with vinegar. If it's not detachable, fill a Ziplock baggie with vinegar and secure the bag over the showerhead so it's fully submerged. Sparkling clean by morning! (Works for kitchen faucets too.)
For bathtubs and showers, coat the surface with a 1:1 paste of baking soda and water, then spray with a 1:1 mixture of vinegar and water and wipe it clean. Works for both tile and vinyl shower stalls.
Chrome and stainless steel fixtures can be cleaned and shined with a light spray of undiluted white vinegar and buffed with a soft cloth.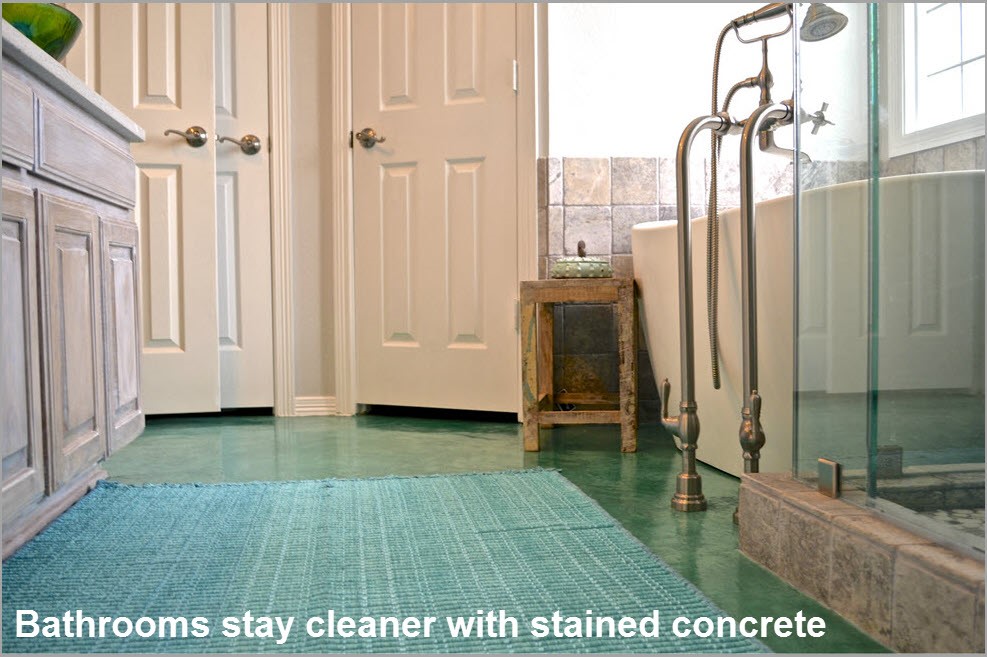 General whole-home cleaning tips
Vacuuming is the best way to clean floors, removing dust, dirt, and pet hair. A Swiffer with a microfiber cloth is a great quick pick-up between vacuuming for hard-surface floors, like decorative concrete.
Wash windows on a cloudy day to avoid streaking from sunshine drying the windows too quickly. Make a solution of two cups water to 1/4 cup vinegar (8:1 ratio) with a squirt of liquid dish soap. Spray on or clean the window with a wet cloth and wipe dry with lint-free coffee filters, wadded newspaper, or a microfiber cloth. Works on mirrors, too.
Use the dishwasher (without dishes) with your regular soap to clean plastic toys, pet dishes, plastic hairbrushes, stove, and refrigerator racks, oven exhaust fan covers and filters, light fixture globes, switch plates, and outlet covers, garden tools, and grill grates.
Dust blinds or shutters by closing and wiping from top to bottom with a dry microfiber cloth. Then flip slats to the opposite direction and wipe the other side.
Use lint rollers to remove pet hair from upholstered surfaces, as well as dust from lampshades, drapes, and throw pillows you can't wash.
Clean computer monitors and TV screens with a dry microfiber cloth to remove dust and fingerprints. For tougher grime, lightly dampen the cloth with water and gently rub the screen clean with a circular motion. Turn off the power first.
For keyboards, don't spray any solution directly on the keyboard, use a dampened cloth to clean. Q-Tips dipped in rubbing alcohol clean between keys and disinfect at the same time. Compressed air will remove any stubborn crumbs or dust.
Disinfect cellphones and tablets in basically the same way, using a manufacturer-approved cleaning product and a microfiber cloth. Power down, don't saturate and be sure to completely dry before use.
Have more free time in the new year
Go ahead and make that resolution to spend less time cleaning, these tips will put you in the 8% that keep their New Year's resolutions! Decorative concrete floors, whether stained concrete or resurfaced and stamped concrete, will provide years of beauty, durability, and very low maintenance so you can have much more fun in the new year. Contact us today or go online to www.concretecraft.com to find the Concrete Craft location nearest you and request a free consultation. We are the experts with concrete repair and restoration and beautiful decorative concrete solutions for all your spaces.