Make This Mother's Day Memorable With A New, Elegant Patio
A little shout-out to moms everywhere in honor of Mother's Day:
"If at first you don't succeed, try doing it the way mom told you to in the beginning." --Anonymous
So true! And on Mother's Day, every mother's child strives to find just the right words to express love and thanks to Mom for all that advice and care. She's life-giver, hand-holder, confidant, philosopher, teacher, and your champion cheerleader throughout life. That certainly deserves more than one day a year to be celebrated.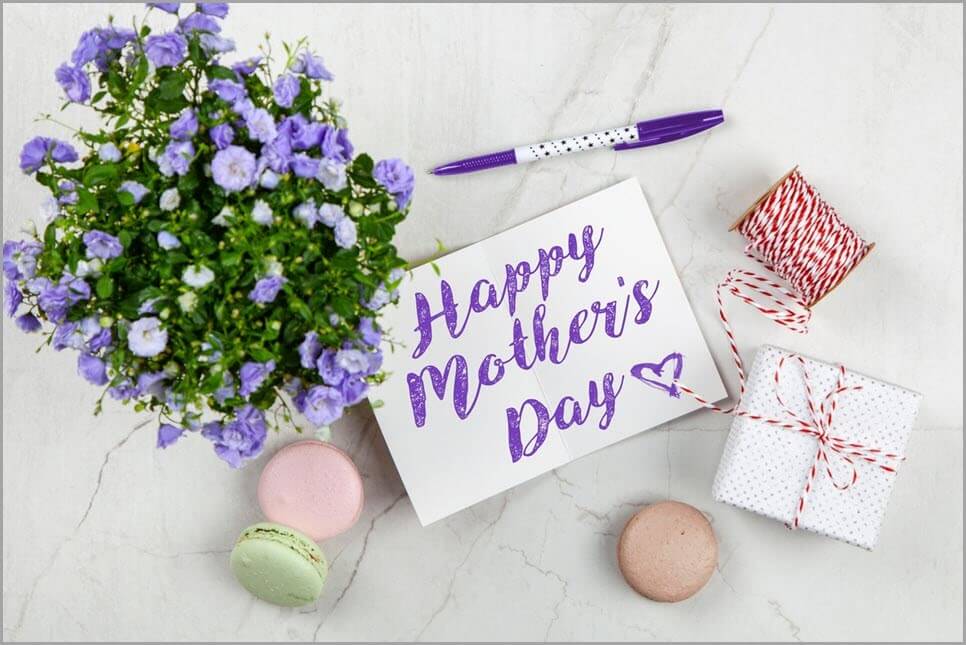 If you feel that mere words fall short and you want a really memorable gift that will keep on giving, Concrete Craft® can help you with a Mother's Day greeting set in stone that will be an everyday reminder to mom of how much you love her. Add some candy and flowers and this Mother's Day will exceed her wildest expectations!
Give mom a special place
Everyone likes a little "me" time and there's no better place to relax and recharge than on a beautiful patio with all the comforts of home. Large or small, a custom concrete patio can become the perfect place for entertaining the girls, reading, soaking up some sun, or just chilling in style as she keeps an eye on the kids.
Hand-carved, faux stone resurfaced concrete overlays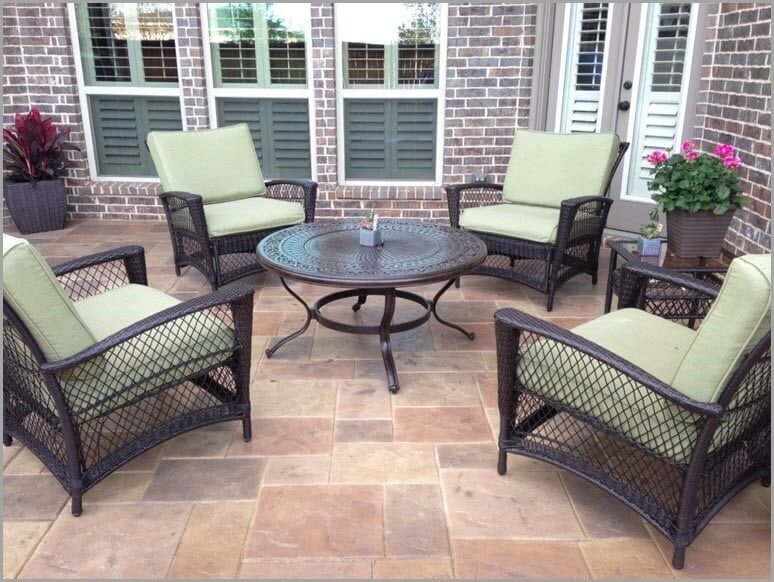 This stamped and hand-carved Ashlar slate resurfaced concrete patio is the perfect place to retreat for a break during a busy day. Mom can enjoy nature's rejuvenating energy while leisurely watching birds, squirrels, deer, and glorious sunsets as she sips her beverage of choice. The hand-colored stones create an authentic look of real stone and make the whole backyard a showplace. Comfy outdoor furniture invites everyone outside for some quality time once mom has her calm on.
Elegant wood plank stamped concrete designs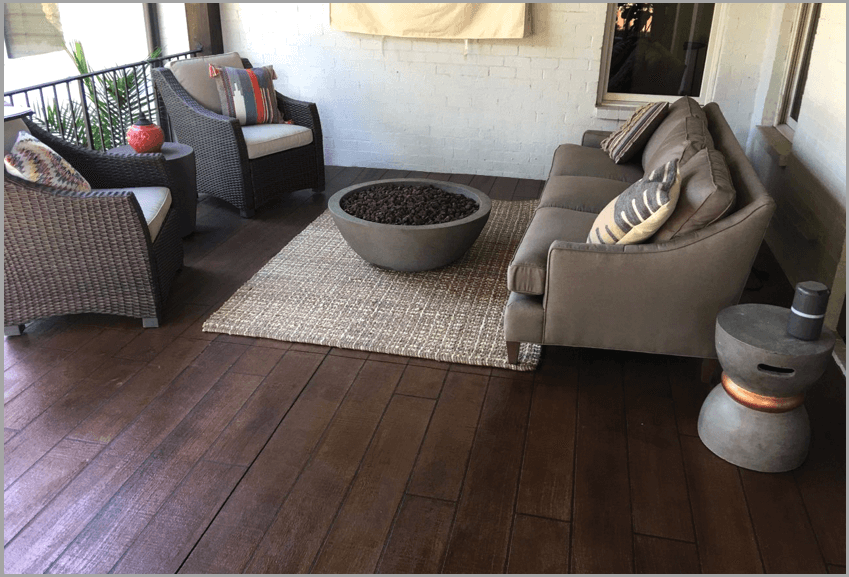 The warm look of wood can create a cozy patio for mom to curl up with a good book or take an afternoon nap. Although the floor looks genuine, it's a durable, stamped concrete finish, stained to look exactly like natural wood. Unlike real wood, however, this patio can withstand year-round weather assaults, including rain showers, hot sun, and cold winters without showing wear and tear. Mom will have much more time to kick back and have fun without worrying about the state of the patio.
Modern tile finishes with stamped concrete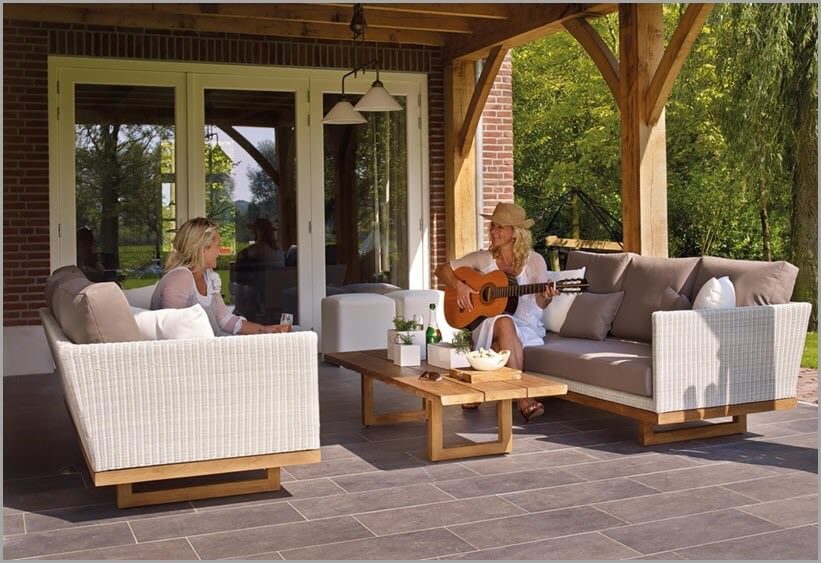 This patio mimics the look of stone tiles like slate, sandstone, travertine, and marble, but has none of the drawbacks. The grout lines are part of the continuous, sealed concrete surface, not filled with actual grout that can crumble and break down over time. The sealed surface is moisture and UV damage resistant and repels chips, cracks, and stains so it will retain its beauty for years. The sealed surface discourages dust and dirt buildup and inhibits mold and bacteria growth even in the shaded areas so whenever mom is ready to party, so is the patio.
Customize mom's patio with personal touches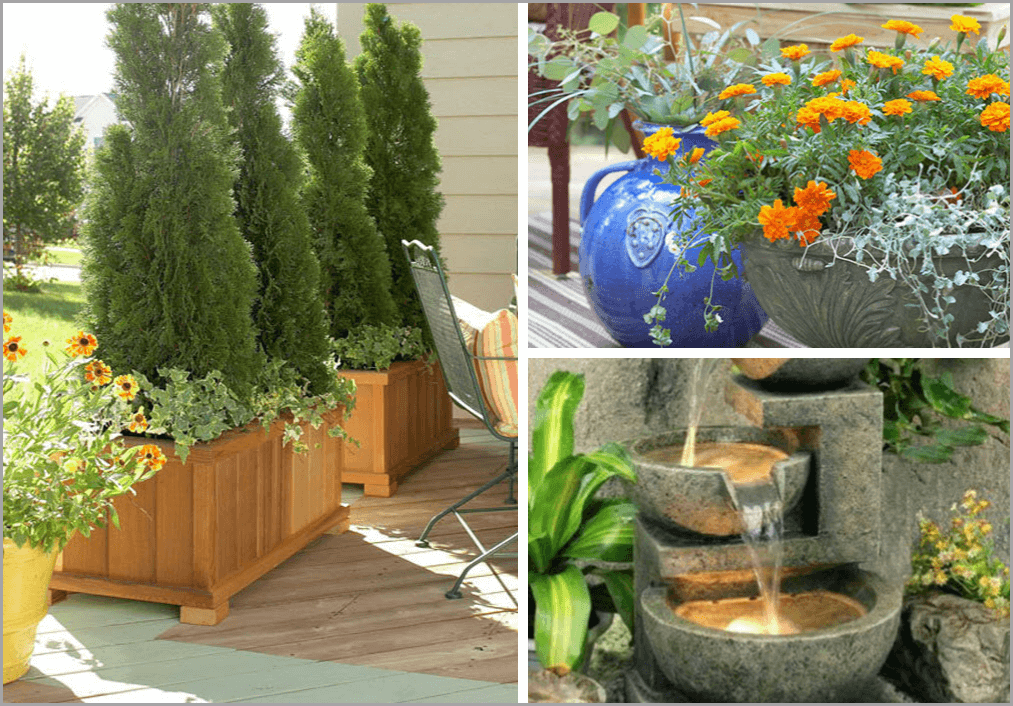 Let mom decorate and embellish her new patio with the things she loves and enjoys. Undoubtedly, it will become a favorite hangout for the whole family with touches of comfort and joy:
Stylish outdoor furniture with colorful cushions and accessories.
Decorative outdoor lights, electric or solar, for enchantment after dark.
Potted flowers for a garden atmosphere to attract friendly butterflies.
Create privacy with hedges, trees, and outdoor curtains or screens.
Awnings or umbrellas will shield you from the sun's glare.
Add a soothing natural element with a water fountain or water wall.
Outdoor rugs for barefoot comfort or sitting on the floor.
Trust Concrete Craft for exceptional quality and value
With Concrete Craft, you can rest assured that your Mother's Day gift is backed by integrity and the highest quality products and expertise. Our artisans are masters with stained, stamped, hand-carved resurfaced concrete overlays, vertical concrete resurfacing, and concrete repair and restoration for damaged concrete. Chances are, even an ugly patio can become an ideal Mother's Day gift without demolition and replacement, making you a hero.
If your mom is distant, you can still make her day with a gift certificate from Concrete Craft that will give her the opportunity to work directly with her local Concrete Craft designer to create her one-of-a-kind, custom patio. Go to Concrete Craft's website and do a ZIP code search for the location nearest your mother to purchase a gift certificate. She'll be able to schedule a convenient in-home consultation and discuss all her design options to ensure she gets the perfect gift from you.
For local moms or yourself, contact us today or go online to www.concretecraft.com to find the Concrete Craft location nearest you and request a FREE estimate on a new, resurfaced decorative concrete patio. We can also enhance driveways, walkways, entryways, pool decks, and interior floors, as well as vertical surfaces like fireplace surrounds and seat walls with beautiful faux stone designs, using stained, stamped, and resurfaced concrete overlays. Check out our online Product Catalog and Interior Design Guide for inspiration.
To relive childhood memories of mom's gentle "nagging," listen to The Mom Song by Anita Renfro. Three minutes of everything moms say in a day, only here it's extremely funny.