Make Your Patio or Pool Deck Party Central For Fourth of July Celebrations
On the Fourth of July, options abound for celebrating Independence Day. From big citywide events to neighborhood block parties and family gatherings, people will come together for food and fun, celebrating freedom with music, games, dancing, speeches, and parades, and always topping the day off with fireworks, a Fourth of July must-have.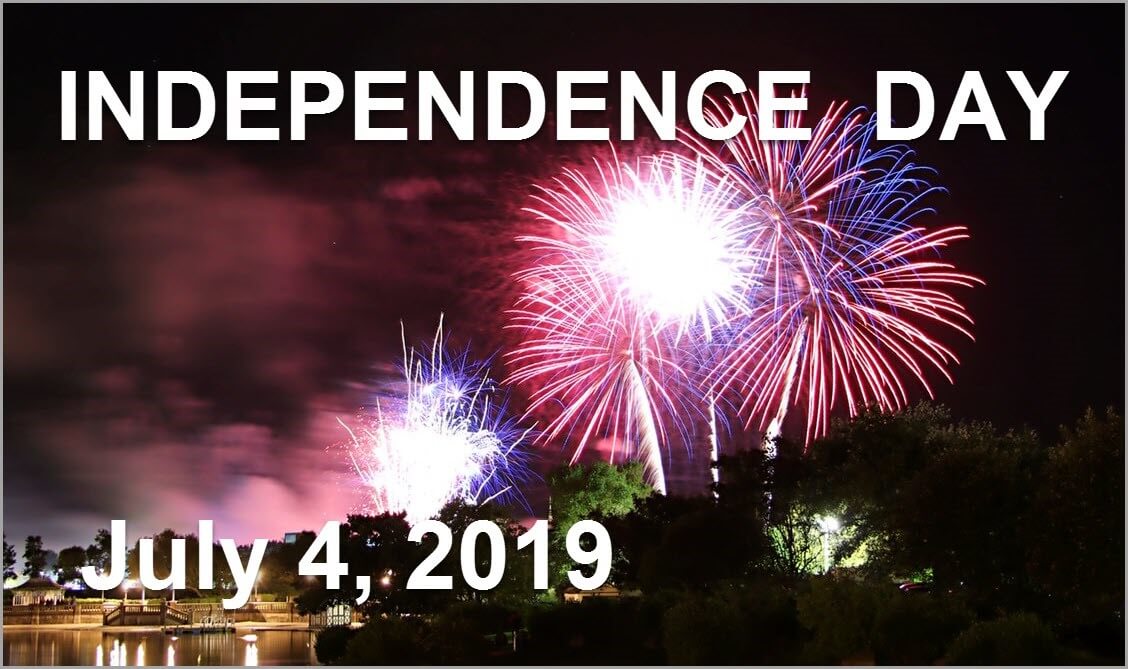 Patios and pool decks are made for summertime entertaining and hosting a Fourth of July party in your backyard can be fun.
Skip the traffic, crowds, and congestion of sponsored events; relax at home with family and friends.
Enjoy all the comforts of home and your favorite summer foods without standing in a long line and then getting a cold hot dog.
There's no worry of the kids getting lost in a crowd.
Pets will appreciate your closeness when the fireworks start.
Party-ready outdoor spaces with decorative concrete
If there's any question about your patio or pool deck being party-ready, Concrete Craft® can help get all your outdoor entertaining areas ready for summer with beautiful, versatile decorative concrete. Micro-topping overlays cover up years of living (stains, chips, cracks, worn spots) and create a brand-new surface. Stained, stamped, and resurfaced concrete overlays give unlimited style and finish options for your existing concrete surfaces for any look you want.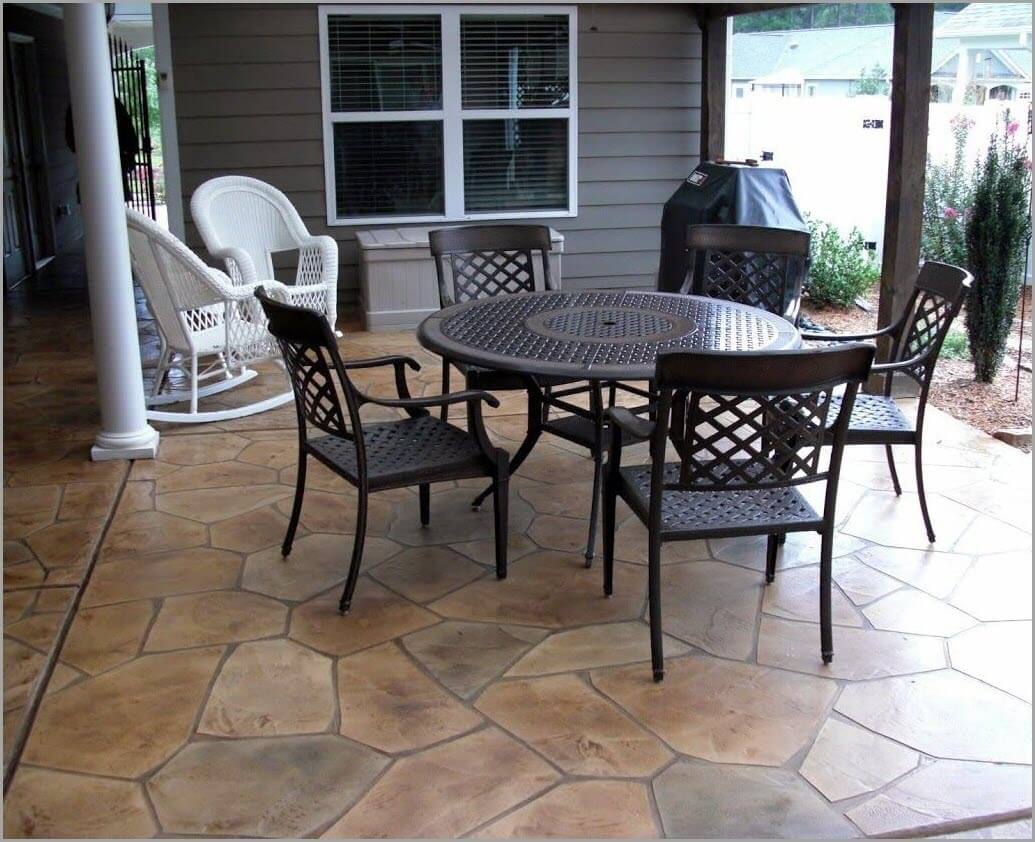 Hand-cut and custom-colored flagstone is a favorite patio finish that is compatible with any home style and backyard design. The stone pattern is one continuous surface, with grout lines an element of the design so they will never crumble and deteriorate like real grout. The final, sealed surface is tough enough for any activity, resistant to food and drink spills, and can withstand the pressures of patio furniture and lots of people having fun. After the party, quickly hose the patio off—nothing sticks to the surface.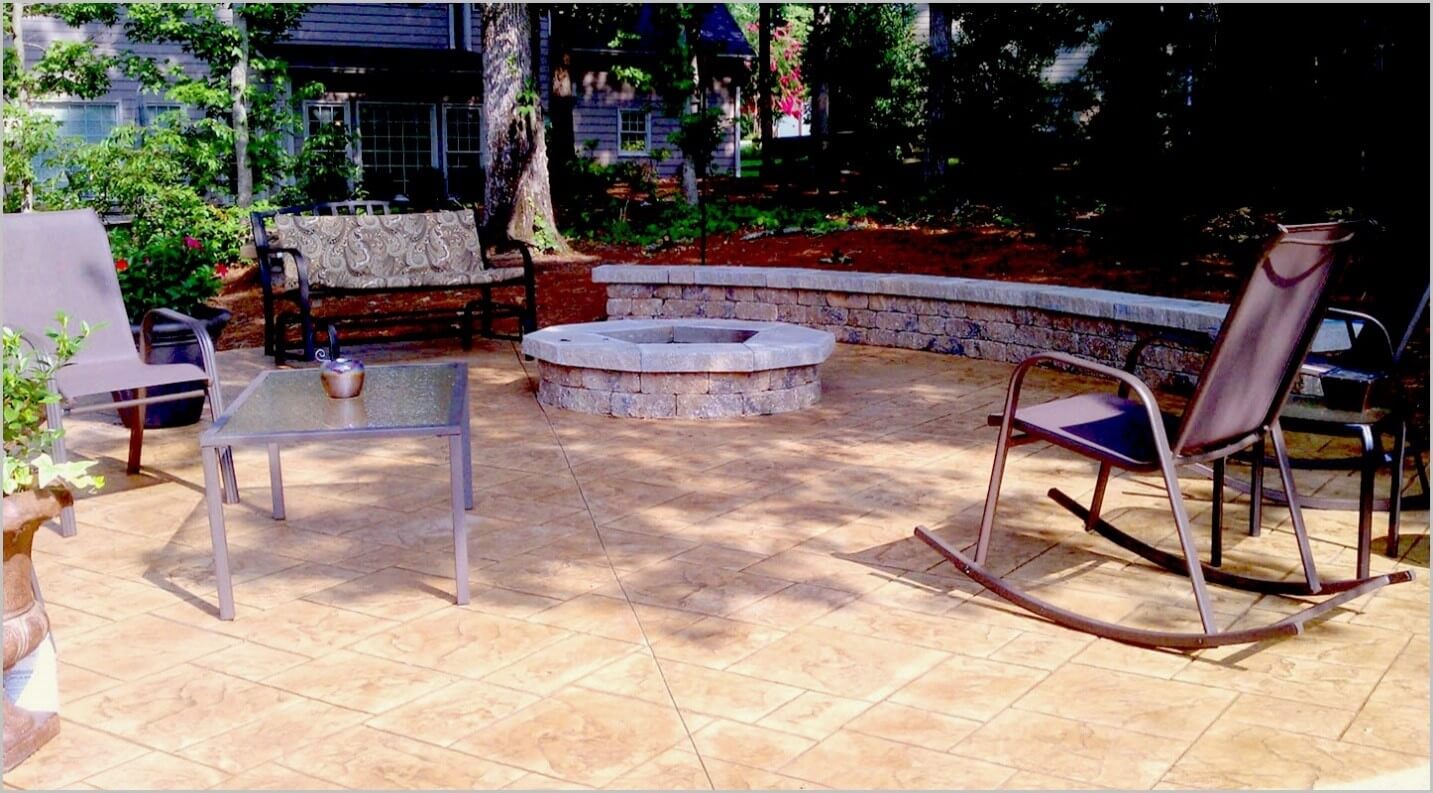 Another popular faux stone design is Ashlar slate, a stamped concrete overlay with concrete stain applied by hand for true-to-nature color. Other concrete stamp options include Roman slate, brick, tile designs, and various styles of wood plank from weathered wood to smooth. Decorative concrete lets you enjoy hardwood-look decks and patios where real wood is not practical because of weather damage. Concrete Craft can add seat walls to define and enhance any patio where additional seating is desired, and a fire pit becomes an immediate conversation area.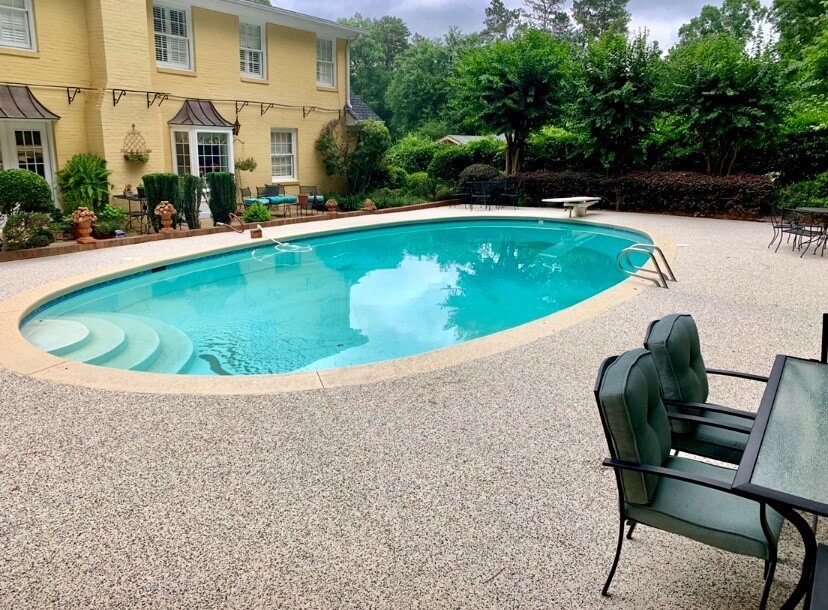 A swimming pool is, even more, inviting with a pool deck that is not cracked, stained, or uneven. In addition to transformative concrete overlays, Concrete Craft can rejuvenate a well-used pool deck with a river rock overlay that restores and beautifies in one application, covering damaged concrete and creating an even surface of beautiful stone. StoneKoat by Concrete CraftTM is all-weather resistant, unaffected by stains, spills, UV light, and pool chemicals that can discolor actual stone or bare concrete. A river rock pool deck will support years of worry-free entertaining, it's always ready when you are!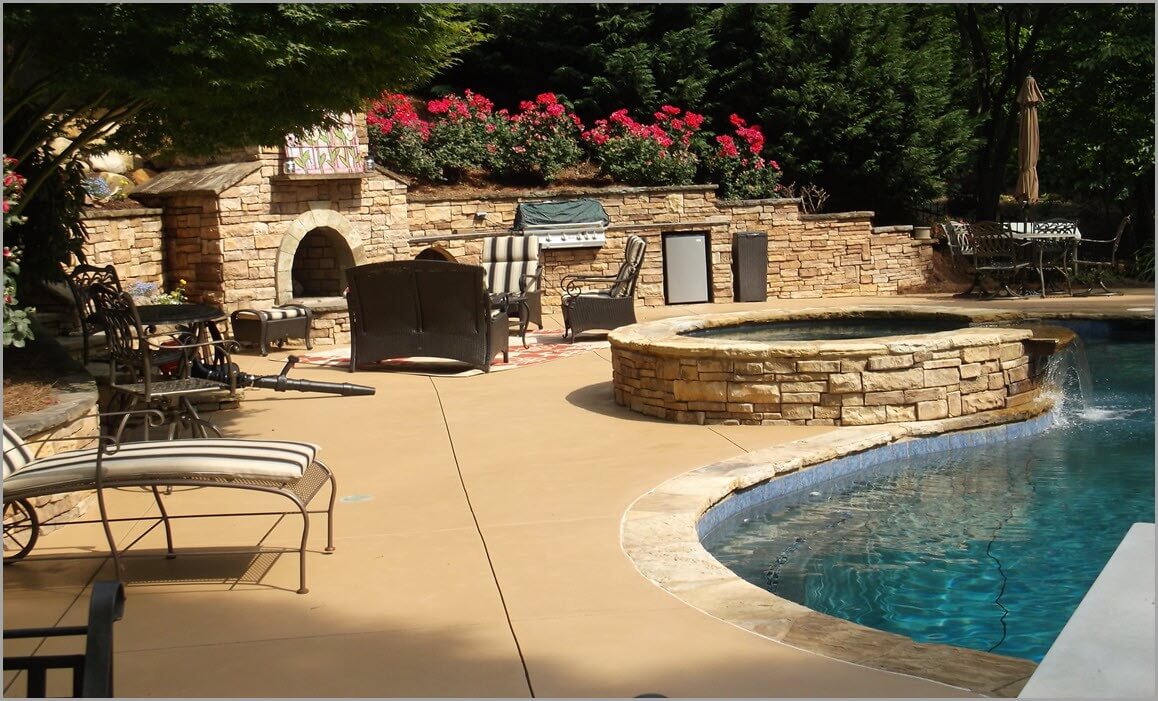 Sometimes all a concrete patio or pool deck needs is a cosmetic update if there's no real cracks or damage, just surface discoloration, and fading. With the RenewKoat by Concrete CraftTM system, a rolled-on cementitious overlay will restore the surface to its original beauty, or you can select a new color for your backyard makeover. Fast cure time and little to no dust or mess makes this an ideal solution for renewing shabby concrete so you can get on with your summer fun.
Eight commonsense safety tips for home fireworks
If you celebrate the Fourth of July with your own fireworks show, be mindful of the dangers and keep everyone safe, especially small children and pets who can sneak in where they should not be, such as next to dad when he's lighting the fireworks. Here are eight safety tips for handling fireworks.
Be sure fireworks are legal in your area before using or buying them. Check here to see what your state's laws are.
Never disassemble or try to make your own fireworks.
Always have adult supervision for fireworks activities and never allow children to play with or ignite fireworks unattended, including sparklers. Sparklers burn at temperatures of about 2,000 degrees and account for 14 percent of emergency room fireworks injuries. (Consumer Product Safety Commission)
Keep a bucket of water handy in case of malfunction or fire. Don't relight the duds; douse or soak them in water and throw them away.
Use fireplace butane lighters with long barrels instead of matches to prevent burned fingers.
Only light fireworks on the ground and in areas that are dry and fire-resistant, and never ignite fireworks in a container or hold them as they go off.
Never point sparklers or fireworks at anyone.
Babies and pets generally don't like loud fireworks. Keep them away from the action in a safe, quiet place or use noise-blocking headgear. ( Baby Banz Earmuffs and Mutt Muffs)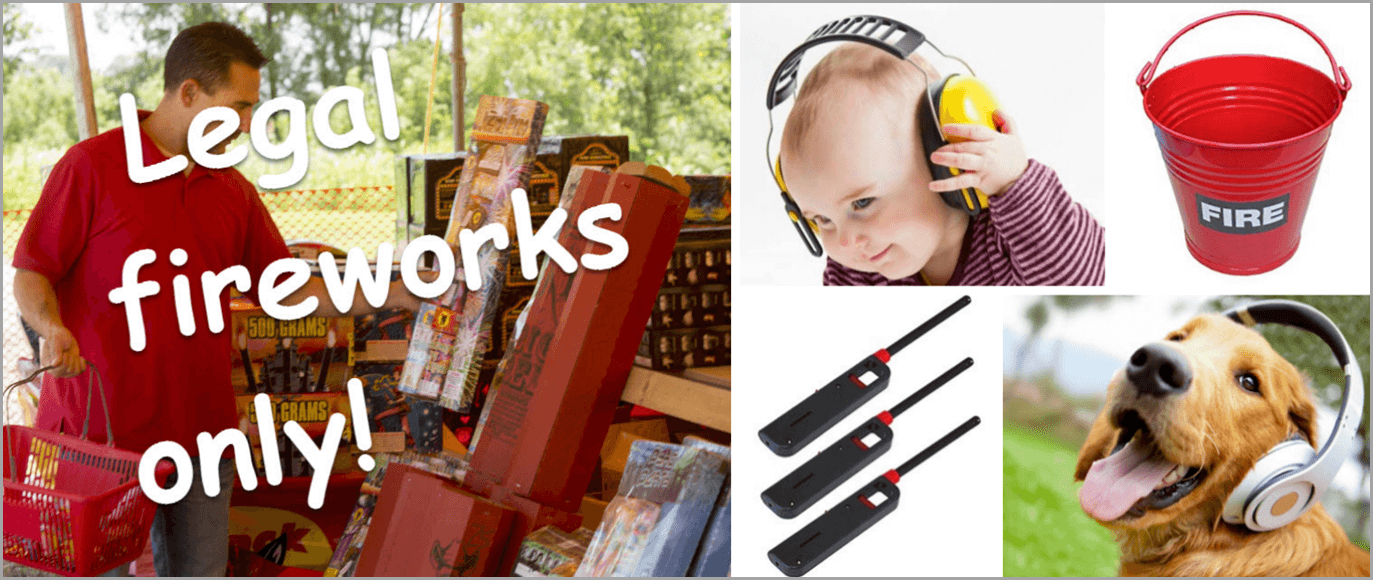 To get your concrete patio or pool deck ready for summertime fun, contact us today or go online to ConcreteCraft.com to find the Concrete Craft location nearest you and request a FREE consultation. Decorative concrete enhancement restores not only patios and pool decks, but driveways, walkways, porches, and interior floors with durable flooring you just can't match with any other material.
To learn more about stained, stamped, and resurfaced concrete, check out the FAQ section for our most commonly asked questions and scroll through the MasterProTM Product Catalog for an overview of what Concrete Craft can do for you.
Have a safe and happy Fourth of July!