Making Old Concrete New Again (and Even Better)
While concrete is one of the hardest and most durable finishes for outdoor landscaping, walkways, and driveways, it's not indestructible. Especially in colder climates, salting to combat snow and ice can eventually pit the surface and make it look terrible. Concrete driveways can also be stained with fluid leaks from cars, trucks, and motorcycles, or marred by paint spills or other chemicals. Over time, a busy driveway can begin to look very distressed and old.
The good news is, you don't have to live with it "as-is," or break it up and start all over again when your concrete develops surface damage. The artisans at Concrete Craft can save your slab with decorative concrete resurfacing and actually make it better than when it was new!
Driveway Case Study
BEFORE: This driveway is not very attractive; it's taken a beating from time, use and weather. In its current condition, it actually detracts from the beauty and value of this home. In the BEFORE picture, you can see that the driveway and walkway up to the front steps sorely need renovating.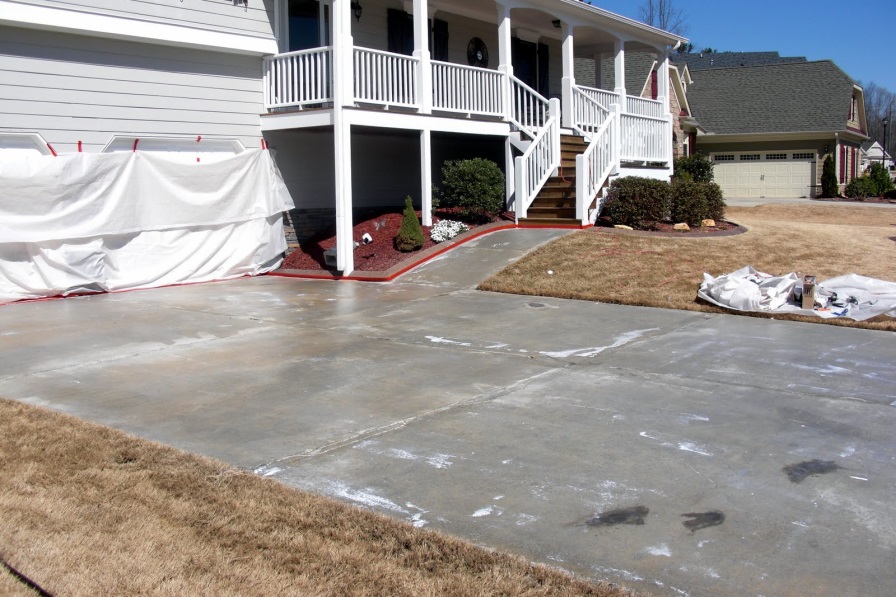 IN PROCESS: The finished driveway will be a combination of a plain concrete overlay, with inset sections of hand-crafted, resurfaced concrete designed to resemble authentic Flagstone, plus a Flagstone walkway. This step shows the concrete overlay before any hand-cut carving. The overlay is given a "broom finish" so that it looks like fresh concrete.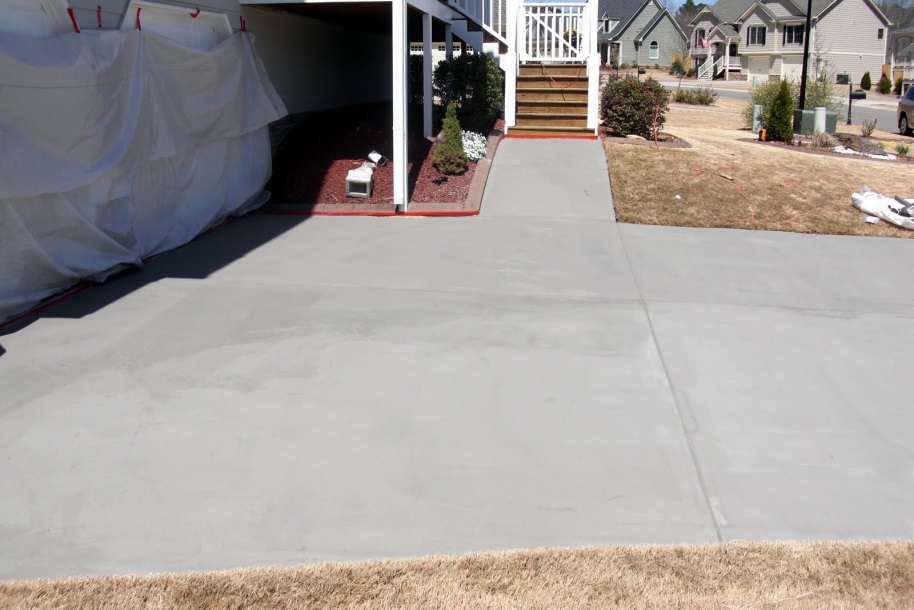 AFTER: The expanse of concrete is visually broken up with decorative sections of Flagstone design and the adjoining Flagstone walkway. The entire driveway/walkway project is sealed with tough, moisture-resistant polymer to make it resistant to salt and other damaging elements, ensuring low maintenance and long-lasting beauty and utility.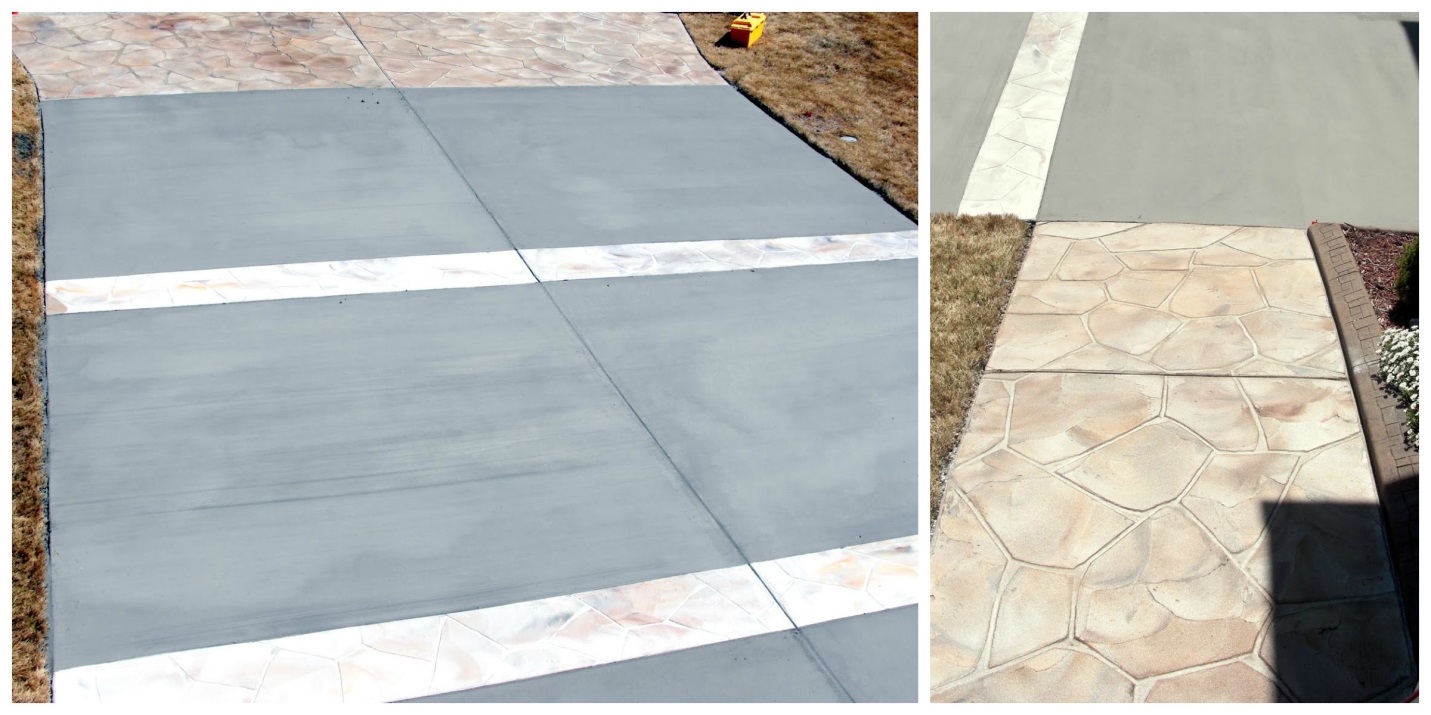 Affordable, durable concrete designs
Resurfaced and stamped concrete can convert ordinary concrete surfaces into beautiful, durable simulations of authentic Flagstone, cobblestone, brick, slate, and custom tile. Whether you have indoor concrete floors or outdoor walkways, patios, decks, or driveways that need refurbishing, Concrete Craft's experienced craftspeople can help you achieve beautiful results.
For a quick overview of stamped, resurfaced, and stained concrete, check out these links:
With Concrete Craft, you're assured of top quality in everything we do, including:
Free on-site consultations and estimates by knowledgeable Design Consultants
High-quality, durable products with two-year work and materials warranty*
Professional and punctual installation, respecting your time and property
Contact us today to see how your concrete can be transformed into unique, elegant spaces for your home or business. Find the Concrete Craft location nearest you and request a FREE estimate. You don't have to live with ugly concrete!