New Year, New Job—Become a Concrete Craft Franchise Business Owner
While this sentiment had been around for a really long time...even credited to Confucius, although that's very doubtful…and argued for its pros and cons, you have to admit that doing something you love may be work but also may not feel so much like work. Think about how easy it is to lose track of time when you are doing something you love to do.
Woodworking or other hobbies
Exercising or running
Sports, participating or watching
Reading or dreaming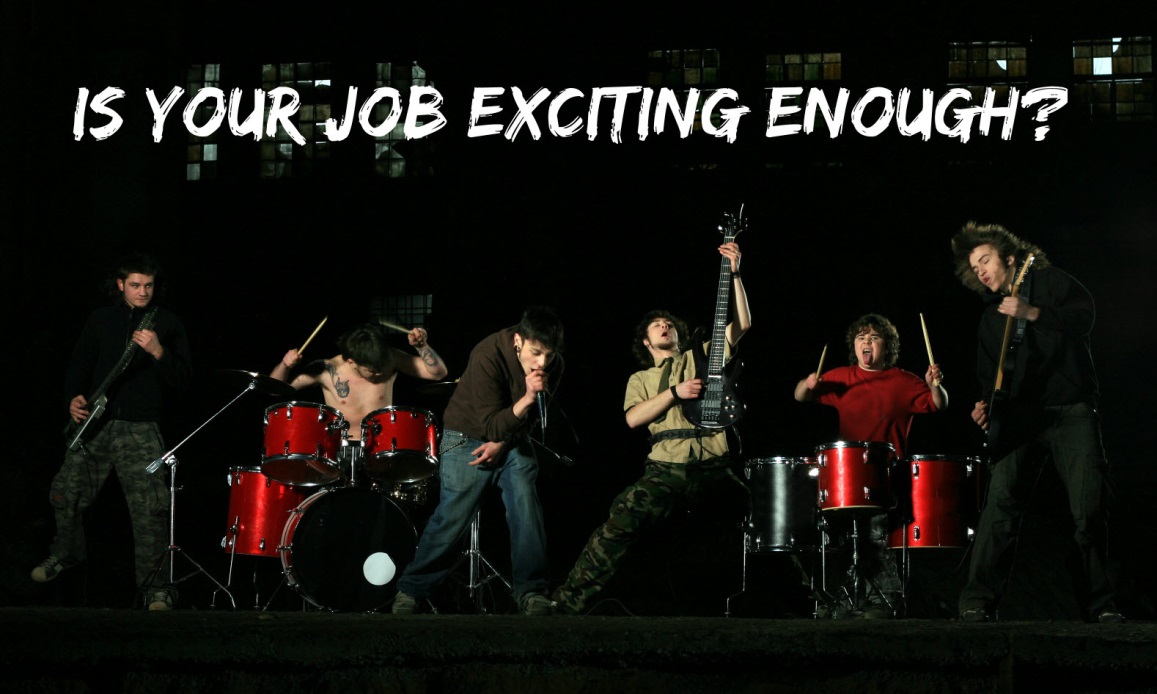 How great would it be to get paid for doing something you love? It's true that some of our favorite pastimes may not translate to a career (binge TV watching, Couch Potato calisthenics and playing video games), but maybe it's time to see if you can find a better career fit for yourself. Let this New Year be your year to take control and put yourself into a job you love.
Be your own boss
If you've ever dreamed of owning a business, what are you waiting for? Start the New Year with a courageous step toward career and financial independence by looking into owning a Concrete Craft franchise.
A home-based business with low overhead and low initial investment
A proven business model and established brand with coordinated national and local advertising
Shop-at-home consumer convenience, no showroom or store required
Extensive training and corporate support, no experience with concrete is necessary
Flat royalty fees let you keep more of what you make
One of the family of brands of Home Franchise Concepts, a 20-year successful franchisor
Discounts are available to assist Veterans with becoming business owners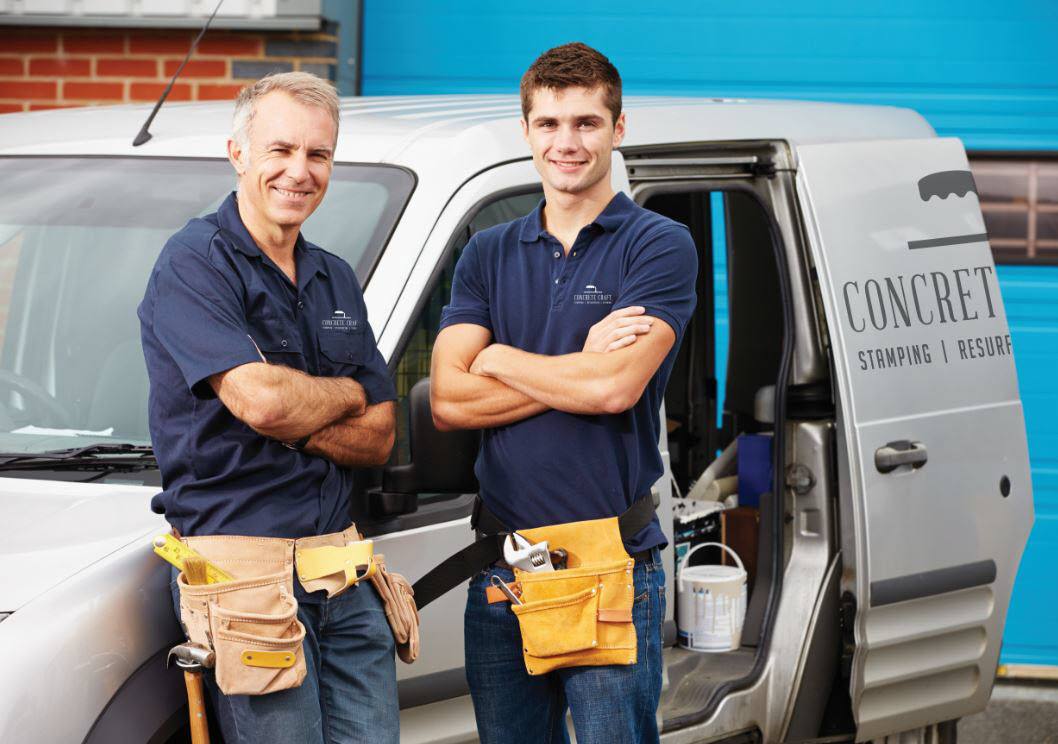 Unleash your creative side
Concrete Craft is the only national decorative concrete franchise opportunity available. Custom decorative concrete overlays, including stained and stamped floors and even vertical surfaces open up a world of design potential. Creativity knows no bounds as you work with both residential and commercial clients to beautify their concrete surfaces, indoors and out.
If you like working with your hands and creating beautiful things, Concrete Craft may be a perfect fit. Can you see yourself creating beautiful floors like these? Vibrant stains, stamped wood planks and hand-cut and custom-colored stone designs like Flagstone, Cobblestone, Ashlar Slate, Brick and more.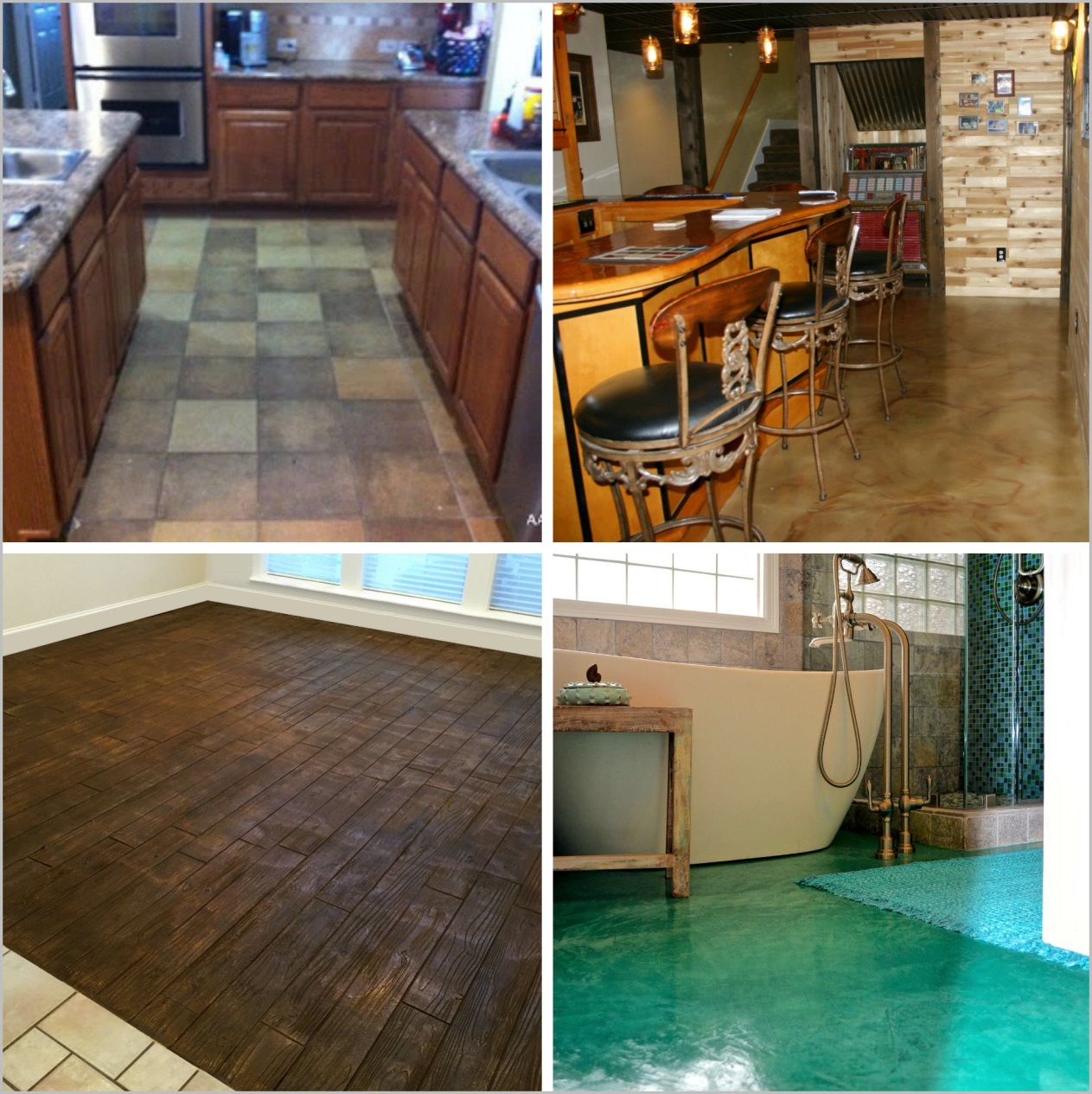 Click here to watch the step-by-step installation of a resurfaced concrete overlay in Flagstone for a wraparound patio and walkway.
Build your business the way you want
As an independent franchise owner you have the support of the parent franchise company, but you determine what your individual business will be.
Set your own business goals
Be a sole-proprietor or bring on partners
Set your work days and schedule to what is best for you
Hire people you want to work with who share your values
Own a single or multiple territories wherever you want to live
Unlimited earning potential; you get out of the business what you put in
If you like the design and selling rather than getting your hands dirty, a team of installers can implement the designs you create
Don't let another year pass without doing something if you're unhappy in your job. Become the Michelangelo of decorative concrete and build a business that you can be proud of and truly enjoy.
With a Concrete Craft franchise business you will:
Have the benefit of our years of experience
Work with high-quality products and proprietary techniques
Be supported by a comprehensive national marketing plan
Enter the flourishing billion dollar home improvement industry
Be backed by the home service leaders of Home Franchise Concepts, with sister franchise brands Budget Blinds and Tailored Living featuring PremierGarage
Receive best-in-class training, including lots of hands-on instruction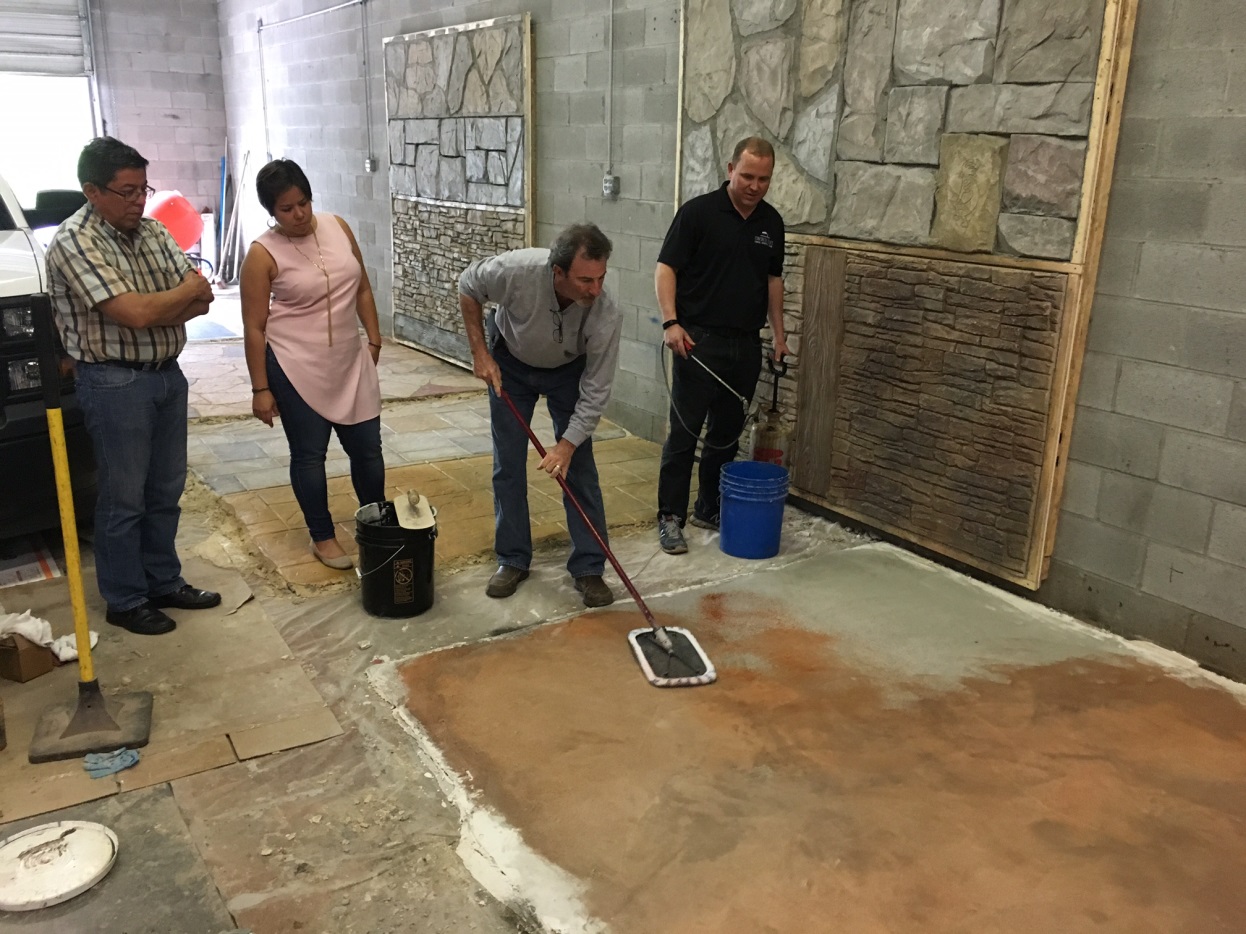 Go to Concrete Craft Franchise Opportunity to learn more or contact us to request more information.
Check out Frequently Asked Questions by clicking here and make a new start on the New Year!