On Father's Day, Give Dad a Gift that Will Keep on Giving All Year Long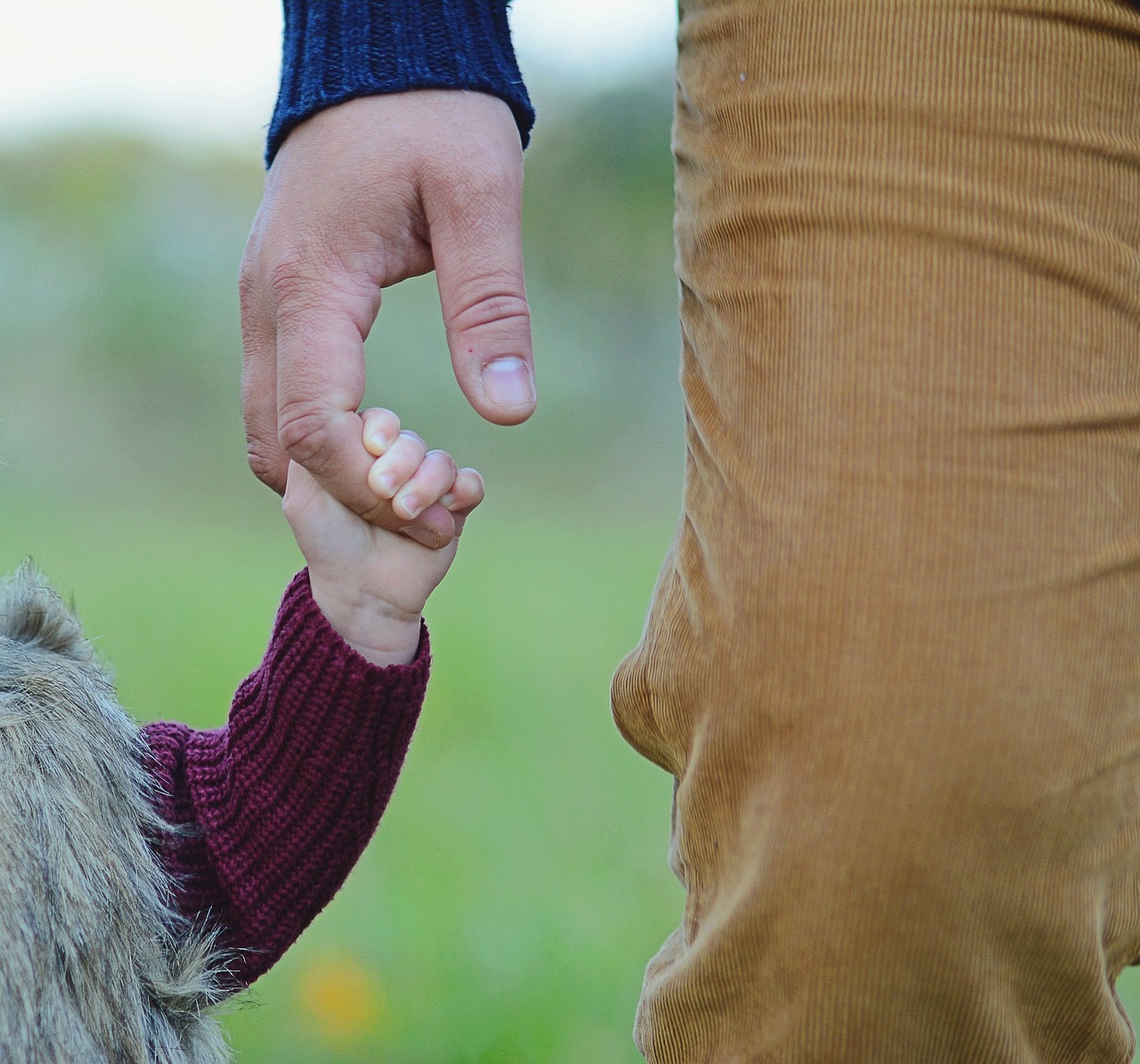 While it's nice to have one special day to tell your dad how great he is, why not do something for Father's Day that will remind him all year long that he's the absolute best? Concrete Craft® installs resurfaced decorative concrete overlays that can transform his favorite spaces, such as the patio where he's the BBQ king, the man cave that's due for a style update or the driveway he's embarrassed to claim. Resurfaced, stamped and stained concrete overlays can revitalize his world with beautiful, durable and worry-free finishes to make his life easier whether he's a sports fisherman off the Florida coast or an Indiana farmer dedicated to feeding the nation.
Update his man cave with stained concrete floors
A man cave, by its very nature, is a place where Martha Stewart may not feel at home. Given over to a man's pursuits, the idea of comfort on a grand scale can oftentimes result in a very lived-in atmosphere. If your basement or den man cave is well-loved but looking a little ragged around the edges, maybe it needs a new stained concrete floor as a catalyst for upgrading the space for dad. Stained concrete can transform the room with a glossy finish floor that resists spills and stains and is easy to keep clean. It won't harbor smells like cigar smoke which carpeting can do, and dust and dirt whisk away with just a dust mop. The room stays fresher and dad and his buddies may even adopt using coasters for their beverages of choice around the pool table, playing cards or watching the game.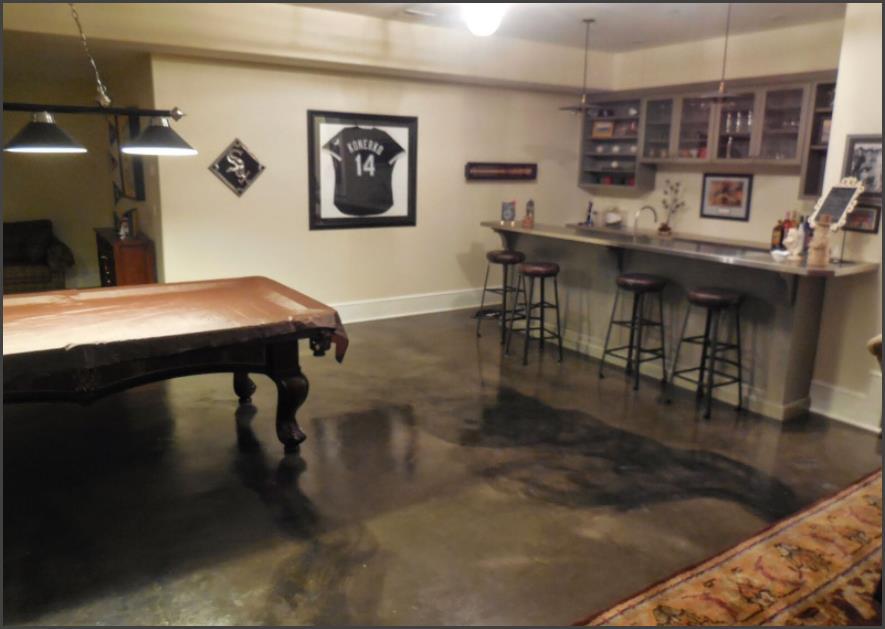 A resurfaced patio makes grilling more fun
Outside grilling is a very popular dad thing, and giving him an impressive place to practice his culinary skills would be an ideal Father's Day gift. In this "before and after" patio you can see how the after patio would be so much more inspiring than the before. Imagine trying to set up the barbeque and cook for the family in that space. Concrete Craft resurfaced the old patio, walkway and steps with a concrete overlay, stamped with a Roman Texture finish and stained Caribou Brown. Seat walls were added for convenient seating and to define the area. The vertical surfaces, including the steps and seat wall system, have a hand-carved, custom-colored tight stack faux stone design giving the whole area a high-end look.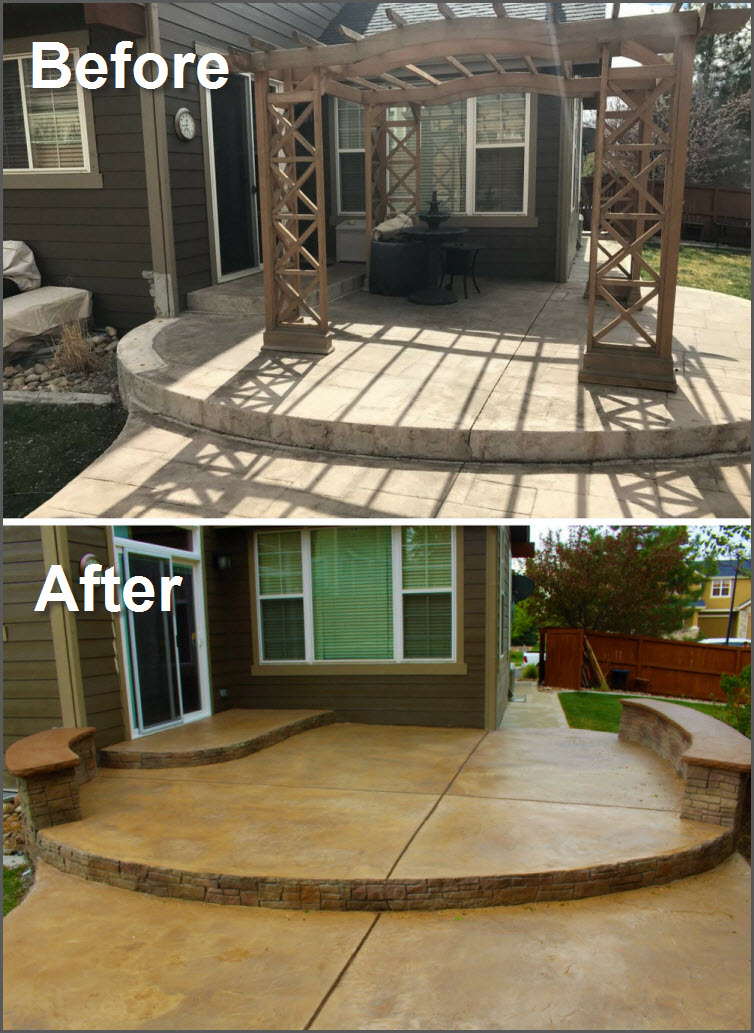 Now there's room on the patio for the barbeque, tables and chairs. If your dad likes to make custom burgers, here are some suggestions for turning mere hamburger into sensational-tasting mega-burgers. Serve on toasted buns or in lettuce wraps (no carb burgers) with all your favorite burger toppings and don't forget dad's new Superman at the Grill BBQ apron for Father's Day too.
Mix a packet of Ranch dressing mix into the meat, form into patties.
Add bleu cheese crumbles to the hamburger, with salt and pepper to taste.
Add chopped onions, peppers and Worcestershire sauce.
Spice the meat with garlic, onion powder and steak sauce.
Ensure bacon in every bite with this simple, three-step recipe below.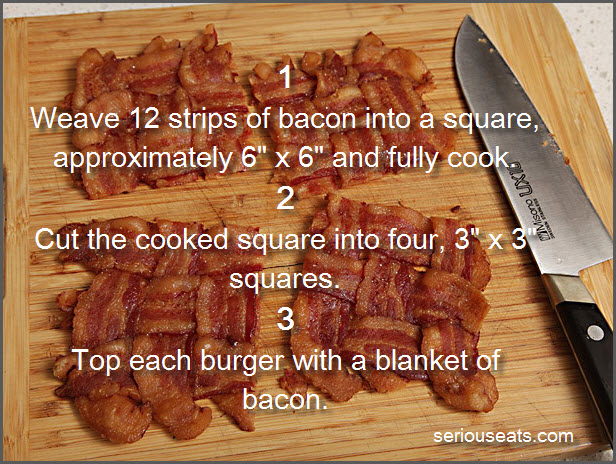 Give him the driveway of his dreams
A plain gray concrete driveway does nothing to boost a home's curb appeal, and if your dad is into gardening and landscaping the front yard, his efforts will be enhanced with a resurfaced concrete driveway for Father's Day. With Concrete Craft, a concrete overlay can completely hide any imperfections in the existing driveway, including cracks, pitting and stains, presenting a fresh surface to style with our unlimited range of authentic looking stone finishes. Choose from flagstone, English cobblestone, Roman Texture slate, Ashlar slate, brick, hand-carved limestone and more.
This resurfaced concrete overlay in flagstone is stained with custom colors to coordinate with the home's exterior colors. This beautiful driveway will not only make the yard gorgeous, it will retain its beauty year after year because the industry-tough sealed finish resists weather of all kinds, as well as having built-in UV protection to keep the colors true. This gift will definitely give your dad bragging rights for the best driveway in the neighborhood!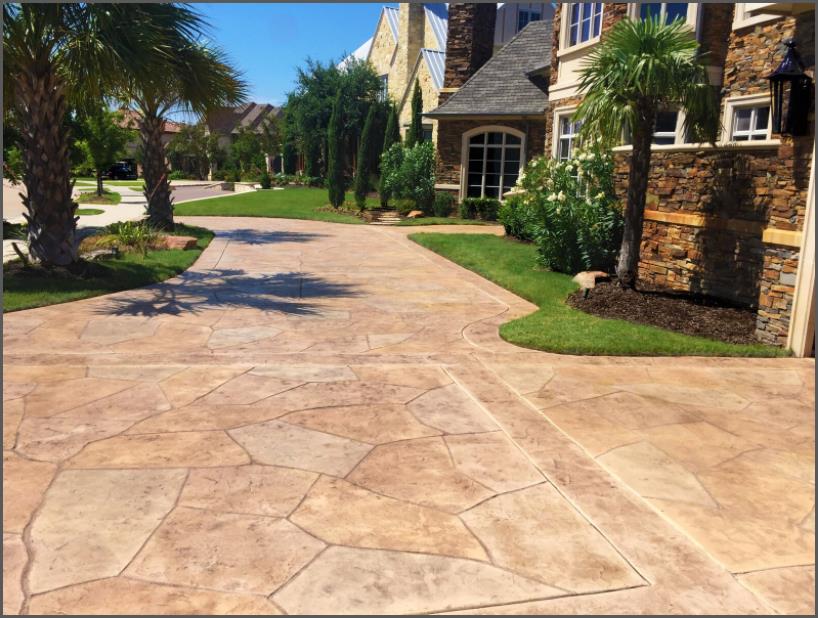 Celebrating dads on Father's Day and every day is a good thing. Everyone likes to be appreciated and a new resurfaced patio, floor or driveway is an excellent way to tell your dad how much you love him. If you're not sure what would be the best choice for your dad, we offer gift certificates so he can decide what he would most like to have. He can work directly with a local craftsman to design the perfect concrete masterpiece with stained, stamped and resurfaced concrete overlays.
Concrete Craft also renews walkways, pool decks, commercial properties' interior and exterior floors, and offers vertical concrete resurfacing for fireplaces, chimneys, siding, retaining walls, entryways, backsplashes and accent walls. Call 866-813-3699 today to find the Concrete Craft location nearest you and request a FREE estimate or to purchase a Father's Day gift certificate. Check out our online brochure to see what all we can do for you.