Repair And Restore Damaged Concrete To Transform Your Outdoor Spaces
For the next few months, outdoor living takes center stage as everyone moves outside to enjoy the sunshine! Take a look around and see if your outdoor spaces are ready for non-stop daily activity and, if they're not, Concrete Craft® can come to the rescue with decorative concrete restoration so you can enjoy all the perks of a care-free summer.
Patio living goes from sunrise and that first cup of coffee to restful sunsets and S'mores at the end of the day.
The family pool is the best summer activity to keep the kids occupied for hours with swimming, pool games, and summertime eats served outside.
Front porches and driveways become neighborhood connection points as dogwalkers and rocking chair enthusiasts smile and wave safely social distancing.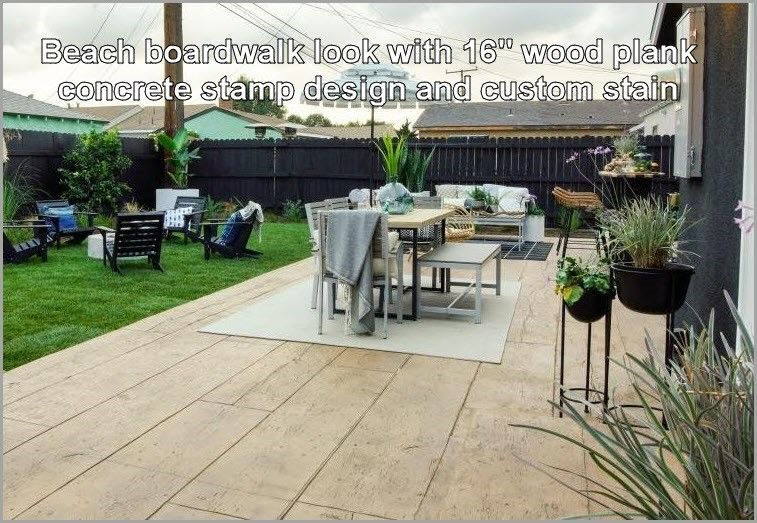 When concrete goes bad, it not only looks unappealing but gives the impression of "don't go there!" If your patio or pool deck is largely unused because it's damaged and you can't afford to replace it, you don't have to. You can restore it to better than new with one of the MasterPro FinishTM concrete resurfacing systems or concrete restoration systems for a fraction of the cost of demolition and replacement. And, since decorative concrete projects take just a few days, you'll have all summer to enjoy your beautiful new outdoors.
The outdoor room patio
Transform a weather-worn patio into an inviting outdoor room with restorative PebbleKoat by Concrete CraftTM. Our exclusive non-epoxy river rock concrete overlay will repair cracks, uneven surfaces, and hide years of damage with a single overlay. The durable finish is lightly textured and impervious to moisture, spills, stains, chips, cracks, and abrasions. Create an outdoor room designed for comfort with patio furniture, indoor/outdoor cushions, and rugs, snack tables, and shade umbrellas with lanterns and solar lights for nighttime enjoyment. You'll love the expanded living space it offers the whole family whenever someone needs a break from being inside.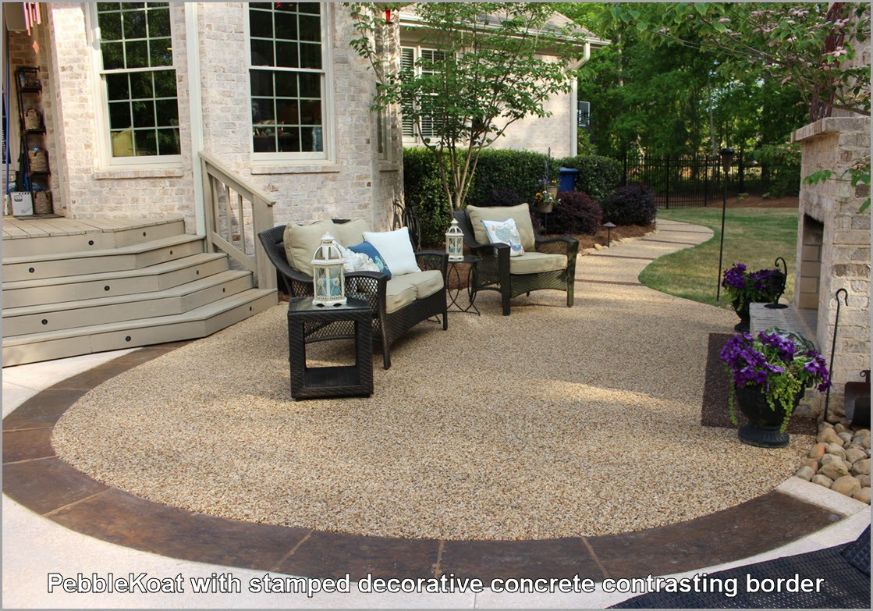 Creates a seamless, decorative glossy finish of real stone.
Multiple color options to mix and match as well as combine with other resurfacing systems.
Easy to maintain and keep clean so your space is always ready for use.
The pool deck back from the dead
Pool decks can have the added problem of moisture issues that don't plague other surfaces to the same degree. Constant water saturation can lead to extreme discoloration and mold and bacteria growth that creates an environment that's not only ugly but unhealthy. But even a pool deck gone terribly wrong doesn't need to be demolished. RestoreKoat by Concrete CraftTM can repair spalling, deep cracks, and a severely degraded surface to a like-new finish. Properly cleaning and prepping the existing surface ensures complete, permanent adhesion with a finish that is tougher than bare concrete. No more worries of water and moisture damage, cracking, peeling, or fading.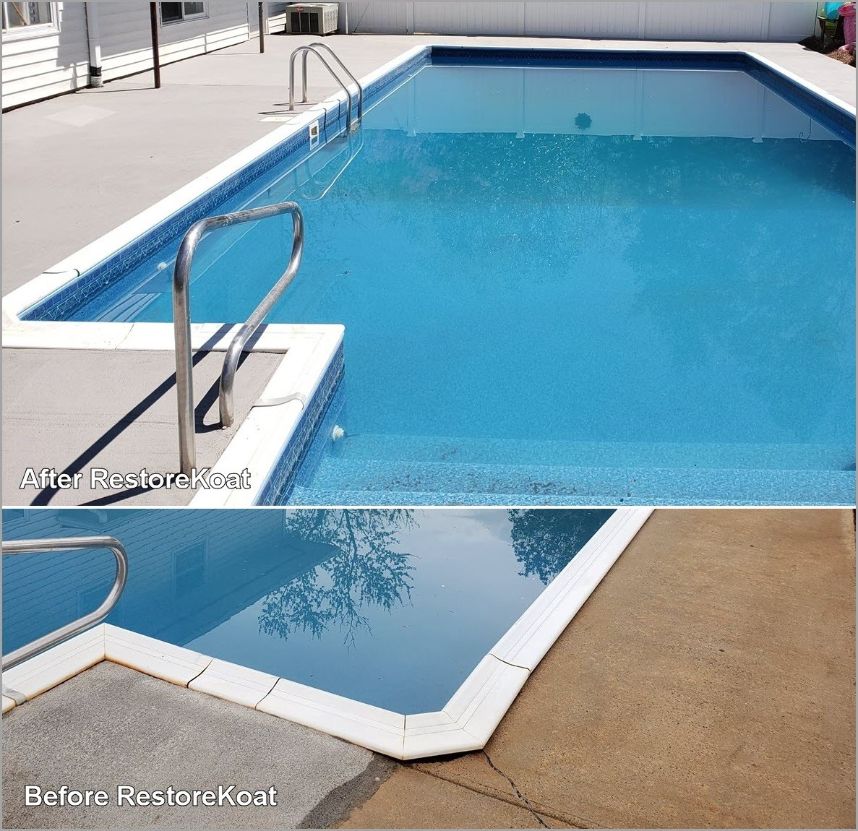 Especially economical for big projects like pool decks, walkways, courtyards, and driveways.
A versatile repair mortar that repairs serious damage and eliminates years of wear.
Installation is quick, most surfaces are back in service within one day.
The never-fail facelift for faded concrete
Sometimes concrete holds its form but gets so faded and worn looking that it seems on the way out. RenewKoat by Concrete CraftTM will restore a faded surface with an industry-tough cementitious overlay that rolls on like paint, preserving the integrity of the original design. RenewKoat is ideal for consolidating multiple concrete sections that have different shades of new and old concrete by resurfacing the whole area with one color for a unified look. Revive tired driveways, walkways, patios, porches, and pool decks with a seamless finish that's resistant to extreme weather, impact, UV fading, and spills of all kinds.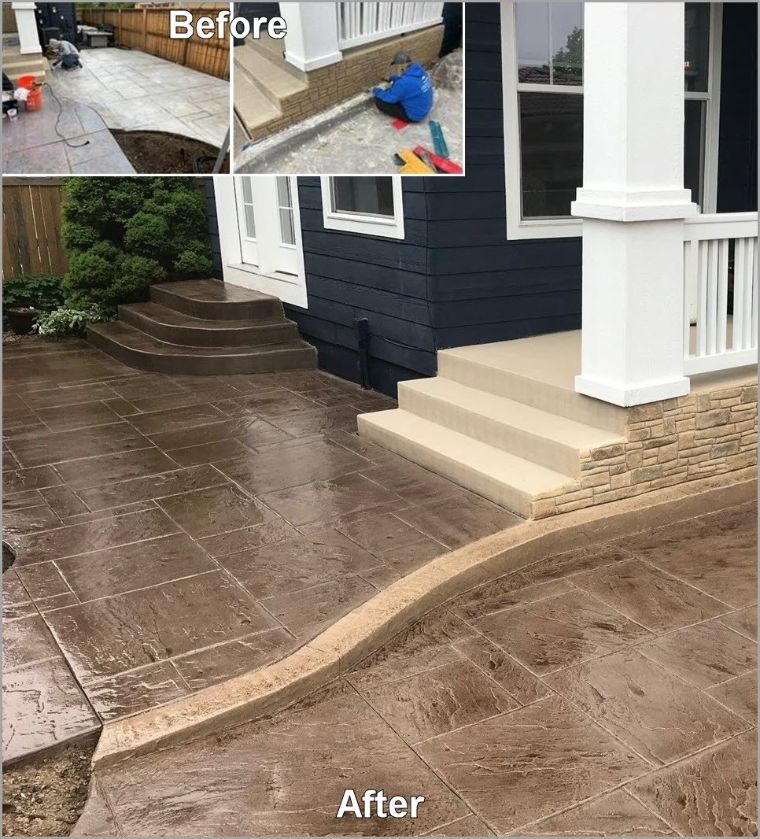 10 colors let you match your initial color or go for a whole new look to update your home.
The application is quick and clean with very little mess or dust.
Fast curing reduces "off-limits" time and gets you back to your favorite summer activity areas in record time.
( Vertical concrete resurfacing created the stacked stone finish on the side of the porch.)
Dream driveways can become reality
Hardworking driveways epitomize concrete gone bad with cracked, pitted, and stained surfaces with everything from dripping car fluids to rust, mildew, and weather damage. Any degraded concrete surface is depressing but the front driveway can severely impact your home's curb appeal. Although the cause for concern, it's not a reason for demolition and replacement. Concrete Craft can have your ugly driveway or any concrete surface repaired, restored, or resurfaced in a matter of days with stained, stamped, and resurfaced concrete overlays to beautify every area of your home.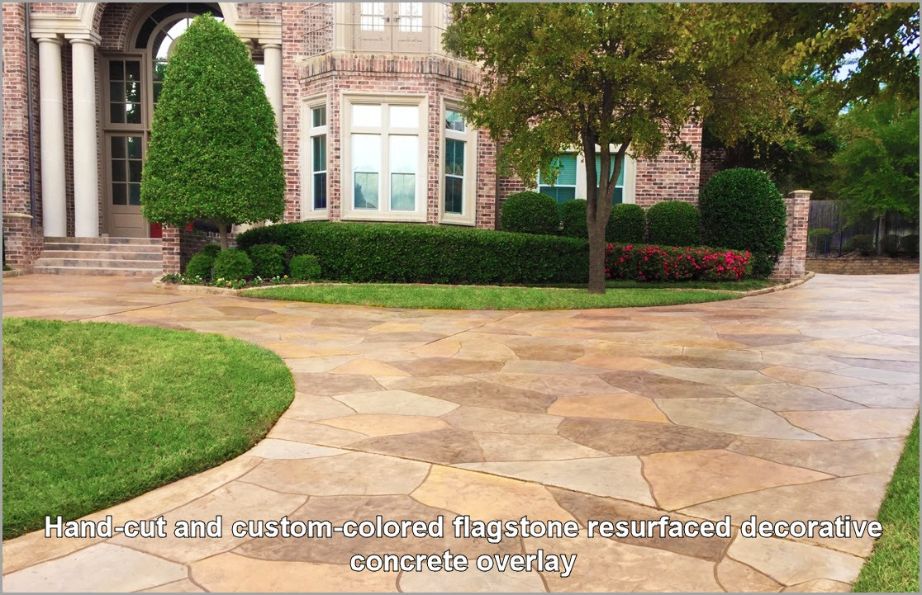 A resurfaced concrete overlay hides damage and discoloration with a fresh, new concrete finish you can design for the look you want.
The overlay creates a durable, lasting bond to the existing surface and won't chip, crack, peel or fade over time.
Custom concrete stamp designs let you choose realistic rock and stone patterns as well as wood plank designs.
Integral color overlays for easy luxury
A QuartzKoat by Concrete CraftTM overlay offers the smooth, sleek look of new concrete but with subtle texture and colors. Choose solid color or quartz granule color blends for a stunning effect. Compatible with any landscape features, industrial-grade QuartzKoat gives you durable, beautiful texture and color to enhance your outdoor spaces. Built-in UV protection and a high-quality sealer create a low-maintenance surface you can enjoy for years.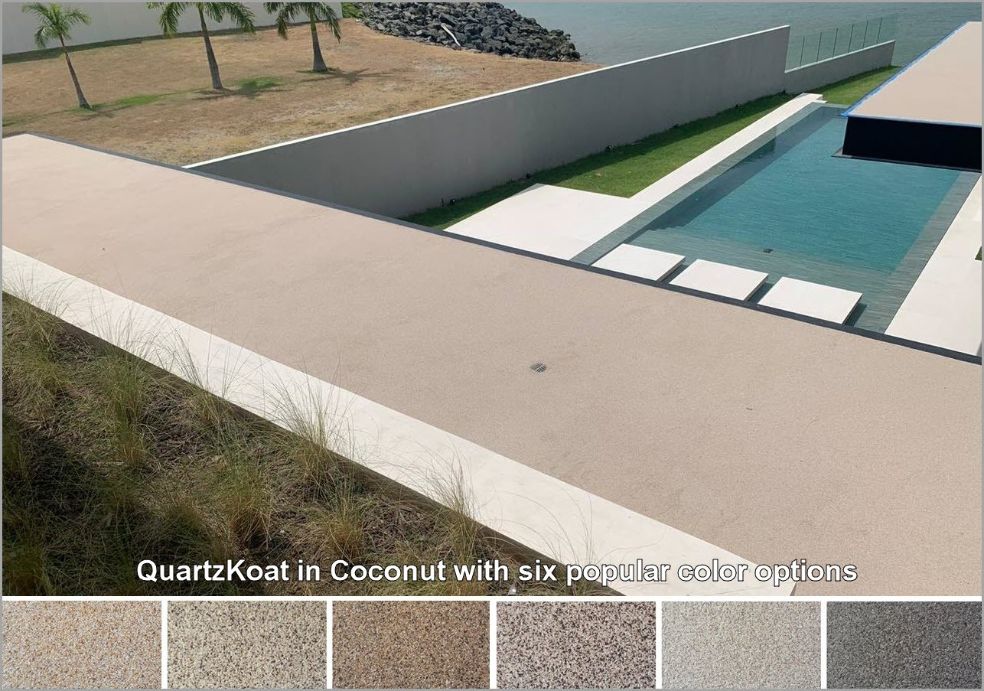 Cost-efficient for large areas like pool decks, patios, driveways … anywhere!
Slip-resistant decorative concrete overlay beautifully restores compromised concrete surfaces.
Quick installation and cures in 24 hours so you can get back to summer fun.
One more time …
They say a picture is worth a thousand words, so Concrete Craft of Knoxville can have the last word on "repair don't demolish" with this recent porch transformation you have to see to believe!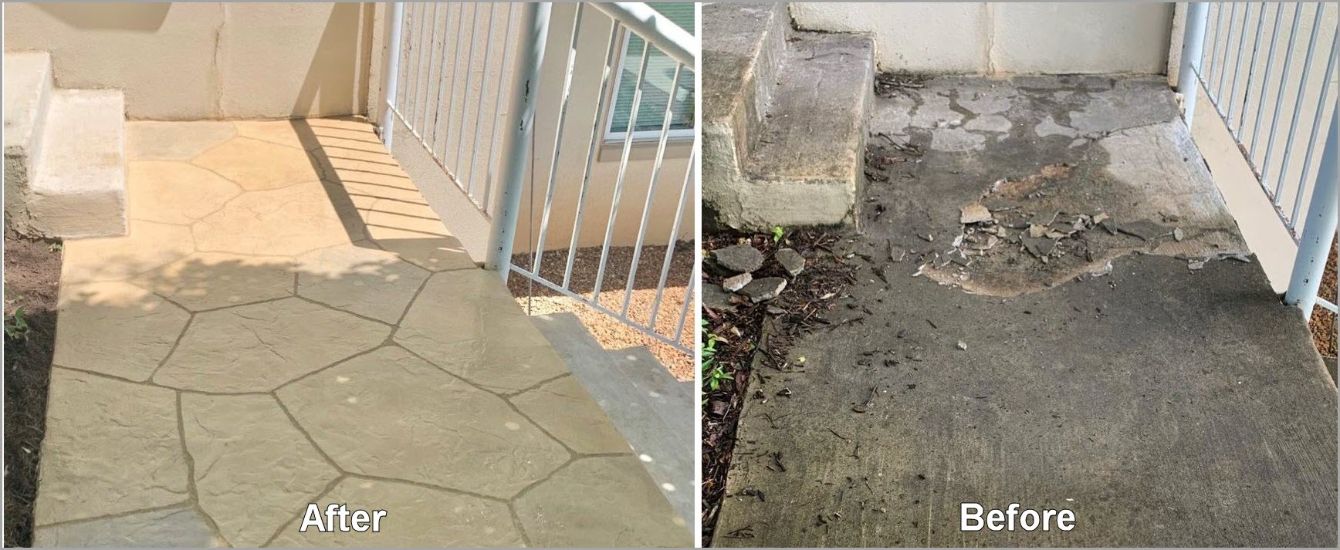 Don't lose another day of summer fun at home because your outdoor concrete spaces aren't up to speed. Your local Concrete Craft will evaluate your concrete and talk you through the best options for repair, restoration, and fabulous decorative concrete finishes for your desired result. Contact us today or go online to www.concretecraft.com to find the Concrete Craft location nearest you and request a free in-home or virtual* consultation. For peace of mind, we can provide this service remotely on your mobile phone or through a web conference—design, order, and schedule an appointment to install when the time is right for you.
*Virtual consultation may not be available at all locations.