Safety Tips For A Carefree Halloween
Every Halloween, homes across the country are invaded by droves of kids, excited and distracted by the costumes, decorations, and promises of candy at every doorway. Since the ghosts, princesses, and superheroes may not be paying attention, you need to be especially vigilant that your yard is safe for trick-or-treaters. It's a good time to take note of the condition of your concrete walkways, porches, and entryways. If you've got lifting concrete, cracks, and uneven areas, Concrete Craft® can transform your concrete surfaces for complete safety with decorative concrete overlays.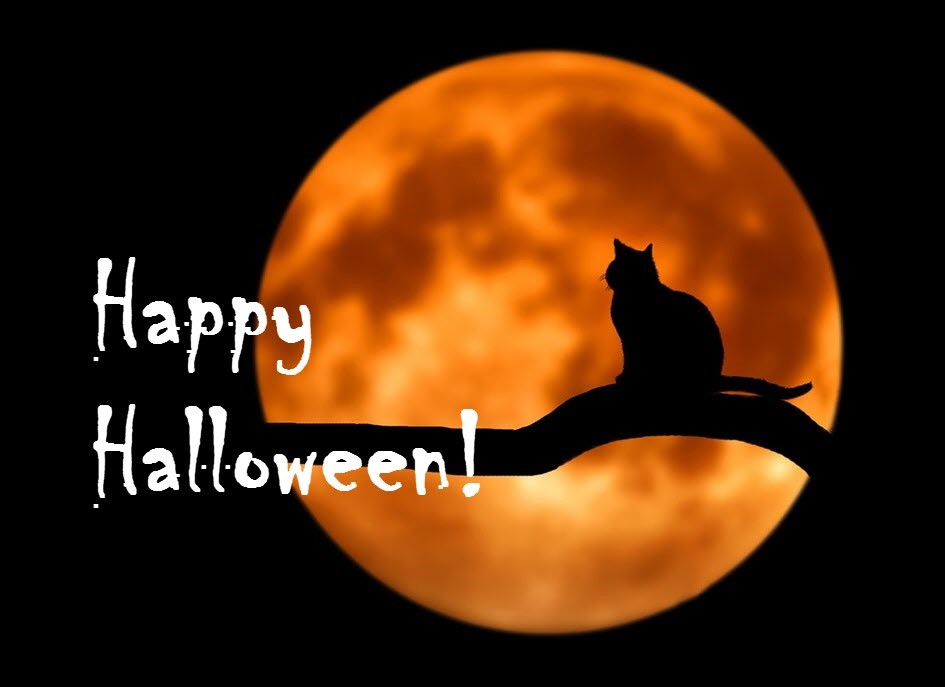 Ugly concrete doesn't have to be scary
Repairing or restoring damaged concrete is one of those things that gets put off. And put off. If your concrete has become a problem or a safety issue, a simple decorative concrete overlay can make a world of difference to your home's appearance and curb appeal, as well as eliminate any scary tripping hazards. A decorative concrete overlay will cover imperfections, cracks, and stains and restore your concrete surfaces with the look of fresh, new concrete. This new finish can be stained, custom-designed with stamp patterns, or hand-cut to look like authentic rock, stone, or wood plank.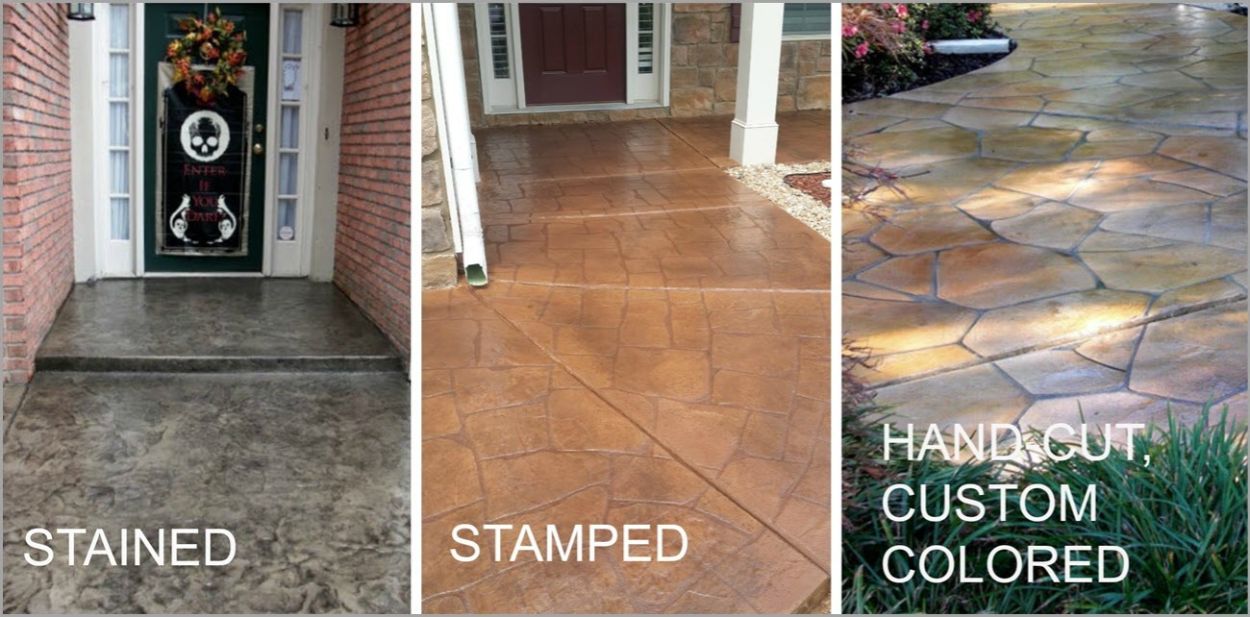 Stained concrete floors offer rich, vibrant colors that stay true over time. Stained concrete is the most economical way to protect and enhance concrete flooring indoors and out. Water-based and acid-based concrete stains provide an unlimited range of effects, from the look of polished marble to emulating natural stone finishes.
Stamped concrete, also called imprinted or patterned concrete, uses rubber stamps made from real stone and wood plank molds to create the look of authentic brick, slate, cobblestone, tile, and wood. Our colors and patterns are true to nature and can be matched to existing colors or hardscapes.
Hand-cut, resurfaced concrete allows us to create a finish that simulates real rock and stone. Hand-cut and custom-colored faux stone designs like flagstone and Ashlar Slate have individually cut stones with custom staining to create the look and texture of actual stone.
Enjoy all the treats of decorative concrete
A major benefit (treat) beyond the sheer beauty of decorative concrete is its durability. Our decorative concrete overlays create a smooth, long-lasting bond to existing concrete for years of worry-free functionality. You'll love the benefits that will last for many Halloweens to come!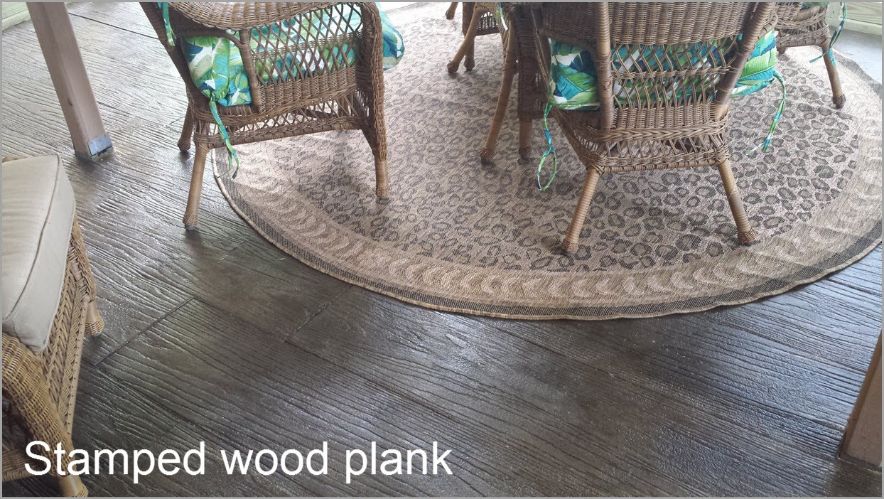 Sealed finishes are resistant to all kinds of weather, including freezing snow and scorching sun.
Decorative concrete will not fade, chip, stain, or peel.
Installation is done over existing concrete and there's no need for demolition.
A Low-maintenance, non-stick surface means that spills wipe right up.
A moisture-resistant finish inhibits the growth of mold, mildew, bacteria, and other allergens.
Slip-resistant texture can be added for additional safety.
Have the authentic look of stone and wood finishes for about half the cost of the real materials.
Halloween safety is everyone's responsibility
There are some other things you can do to ensure that your property is safe for Halloween visitors as well as secure for your own protection. Insurance claims data shows that Halloween is one of the worst days of the year for homeowners and auto claims related to theft and vandalism. (cnbc.com) Here are safety tips for homeowners and trick-or-treaters to make Halloween a smashing success.
Safety tips for homeowners:
Make sure that decorations like pumpkins and skeletons are safely out of the way of foot traffic.
Remove any other tripping hazards from your porch like potted plants, skateboards, shoes, etc.
Masks can make it harder for children to see clearly, so be sure to have bright enough lighting so everyone can see where they're going.
Replace real flame candles with battery-operated candles in pumpkins and use solar Halloween stake lights along the walkways.
Keep pets safely away from visitors; they can get spooked, too, and might bite someone.
Do not have electrical cords out where they can be touched, stepped on, or tripped over.
Park the car/truck/motorcycle in the garage so it's safe from any mischief-makers with eggs.
Safety tips for trick-or-treaters:
Parents should always accompany young children trick-or-treating.
Give children flashlights and put reflective tape on their costumes so they are more visible.
Make sure your child's view is not impaired by hats, masks, and other costume accessories that may block their field of vision.
To prevent tripping and falling, make sure your child's costume is not dragging on the ground and that they are wearing shoes that fit. (Big clown feet guarantee a fall!)
Buy fire-retardant costumes. Costumes with oversized sleeves, long capes, and wigs can pose a danger if children get close to open flames like a candle in a Jack-o-Lantern or Tiki torches.
Older kids should walk in groups to be more visible to drivers, and not listen to music or use their cell phones while walking in or adjacent to streets.
Sort through the candy and throw away any that is not pre-packaged.
You definitely won't have to worry about trick-or-treaters tripping in your yard with newly resurfaced decorative concrete finishes. Act now and your home will be ready to "wow" all your guests over the coming months of holiday cheer. Contact us today or go online to www.concretecraft.com to find the Concrete Craft location nearest you and request a free consultation for concrete repair and decorative concrete for driveways, patios, pool decks, walkways, interior floors, entryways, vertical surfaces, and more.
Have a safe and happy Halloween!