Update Your Aging Fireplace With The Beauty Of Stone Before Old Man Winter Arrives
Your calendar may tell you that winter is not officially here until December 21, but if temperatures are dropping and you're bundling up with coats and scarves, it's time to fire up the fireplace! It's easy to overlook your fireplace during most of the year, but with winter and freezing temperatures on the way, the fireplace becomes an important focal point once again. If your fireplace needs some TLC or before it becomes the center of holiday cheer, Concrete Craft® can help with vertical concrete resurfacing.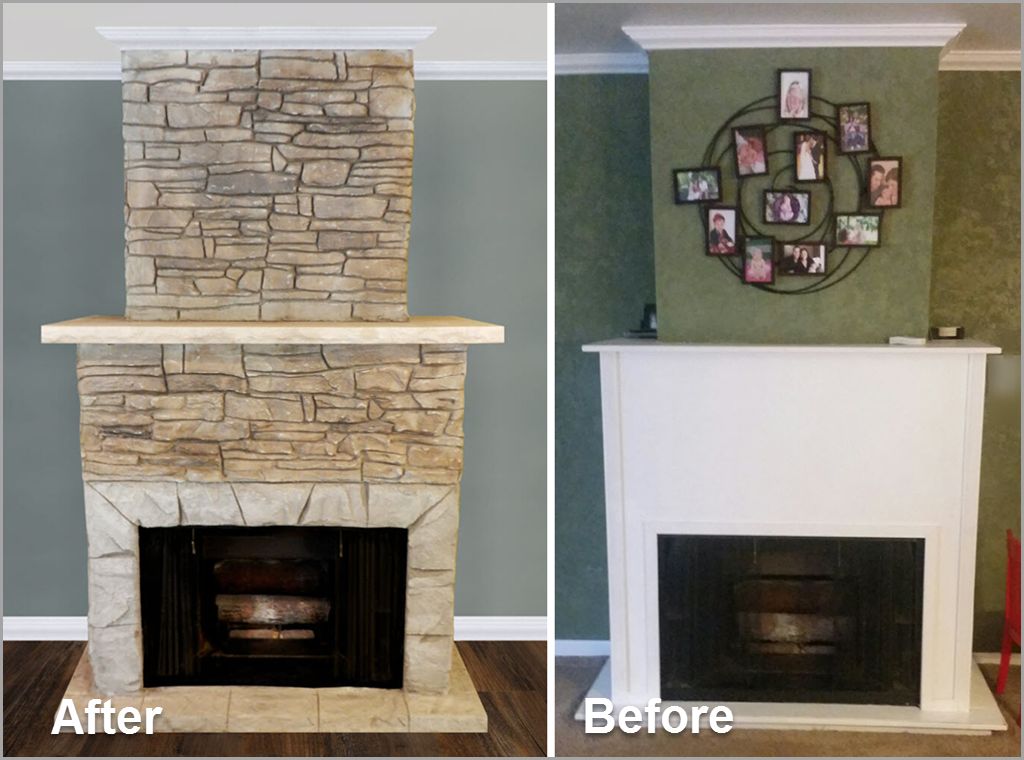 Concrete Craft's vertical concrete overlays can be applied over wood, drywall, plaster, brick, concrete walls or fireplace surrounds in good condition to create beautiful faux stone siding. Our unique fiber-enriched overlay mix creates a realistic surface for whatever design you choose to revive even the most boring or outdated fireplace.
Radically change the look of your fireplace
Here are examples of some of our most popular vertical concrete resurfacing options to update your fireplace: Hand-carved Castle Rock, Mountain Drystack, European Fan, Random sandstone, Hand-carved Stone, Orchard Stone, Hand-scored Limestone, and English Cobblestone. Imagine these beautiful faux stone finishes replacing old red brick, chipped white-painted bricks, outdated tiles, or no adornment at all for a fireplace set in a wall.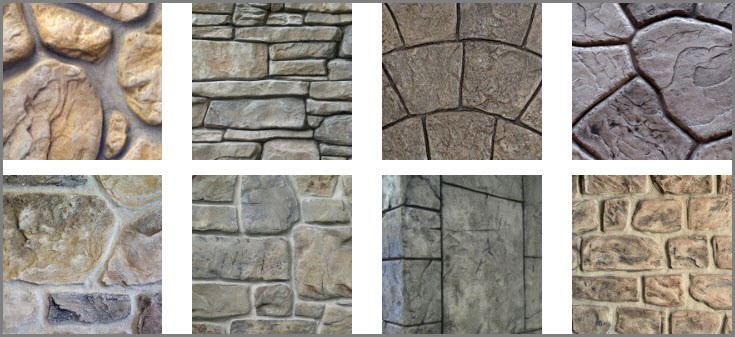 Get the look of authentic stone on your existing fireplace for a fraction of the cost of real.
You won't have the headache of excessive weight that real stones can add.
Cover up damaged brick or tile and get rid of years of smoke accumulation clinging to the fireplace.
Visually expand a small fireplace
A small fireplace or a wall-inset firebox becomes much more impressive with a faux stone surround that adds to its presence. Your fireplace can become an attention-grabbing element in your home by building around it with faux stone vertical concrete overlays.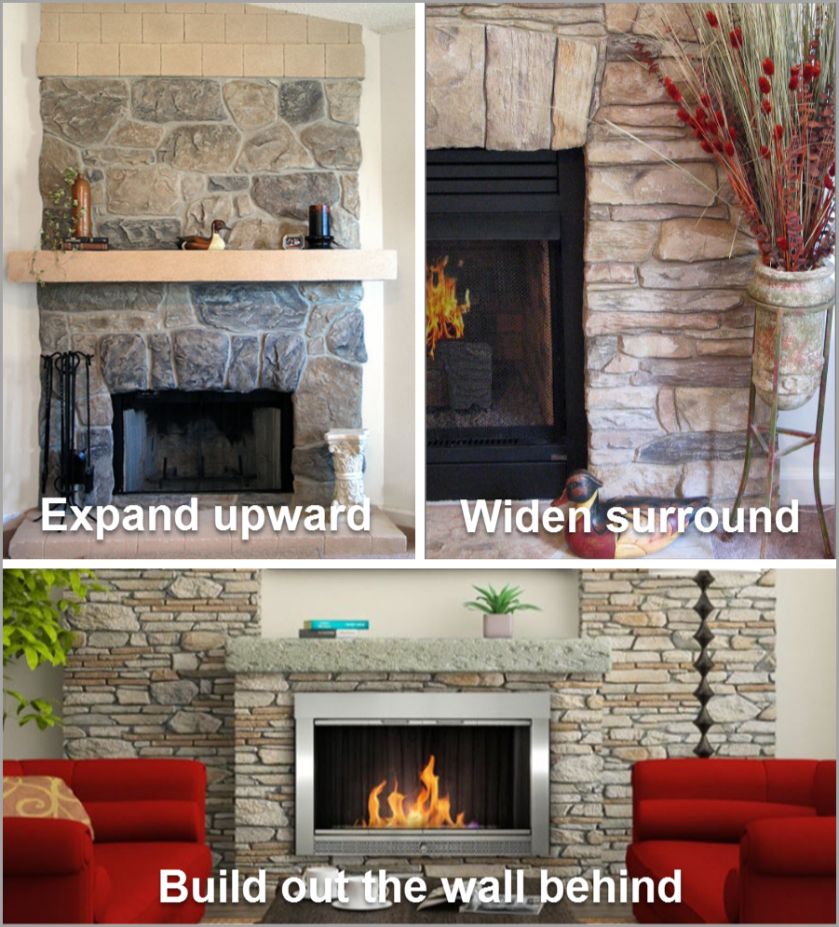 Extend the fireplace up to the ceiling with faux stone and make the whole room look bigger. Even add a mantle where there wasn't one for seasonal decorative possibilities.
Enhance the fireplace's presence with an expanded surround of faux stone and add a decorative concrete hearth in front to accommodate its new size. It will quickly become the favorite gathering place when it's time to relax.
Incorporate faux stone concrete overlays on the whole wall to completely change the look of the room and make the fireplace an impressive focal point. Furniture groupings for conversation or reading in front of the fire will give the TV some serious competition on long winter nights.
Faux stone for a glamorous fireplace
"Stone" usually calls to mind a more rustic ambiance, and rightfully so. Rock and stone fireplaces bring the rugged outdoors in, mindful of campfires, barbeque pits, and firepits of stacked stone. But vertical concrete overlays can also give a lighter touch with the beauty of stone, with smaller stones and smooth finishes creating a fireplace that can exude glamour in your home for a very stylish setting.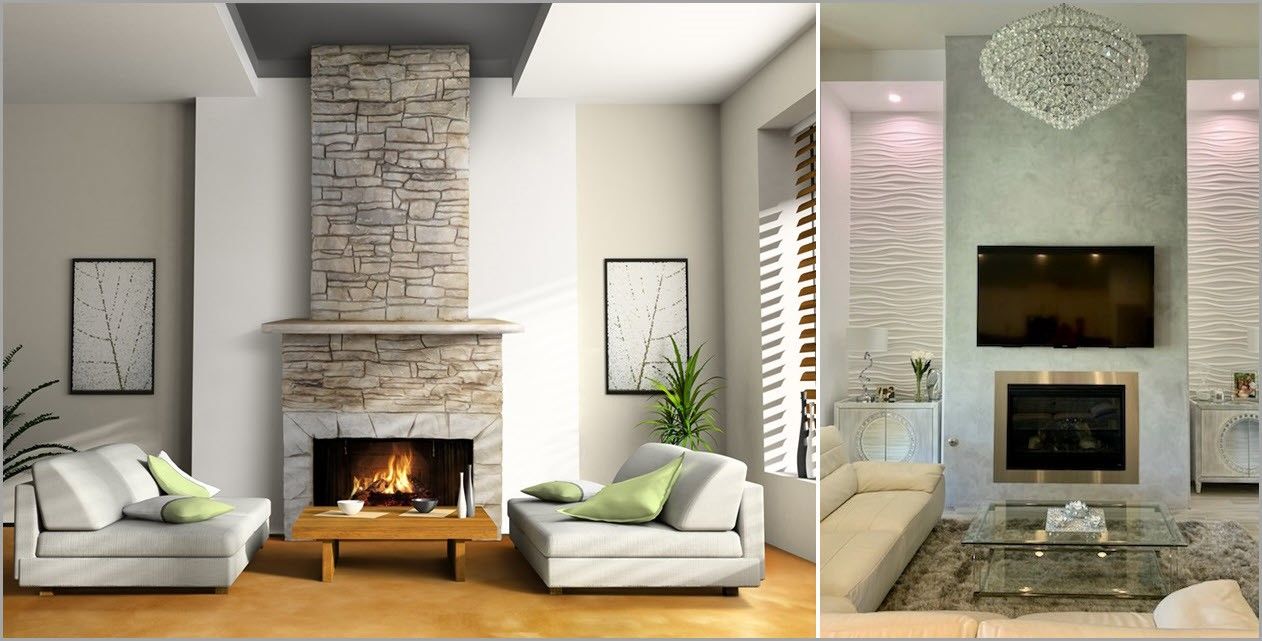 Lighter colors bring an airiness to your space with subtle colors and cool neutrals.
A very modern look results from clean lines and smooth finishes, trendy and stylish with metallic touches throughout the room.
Unfussy and minimalist, the fireplace is compatible with any decorating style you choose, making it easy to change up your look anytime you want.
Add a mantle just for fun
While you're updating your fireplace, consider adding a mantle if you don't have one or increase the size of your mantle for a different look. Some skinny mantles can barely hold a picture frame, so upgrade to a "mantle of distinction" that will become a decorative enhancement all year long, with seasonal decorations, family pictures, candles, and plants. But, don't mount it yourself; for best security have your Concrete Craft installer put up the mantle.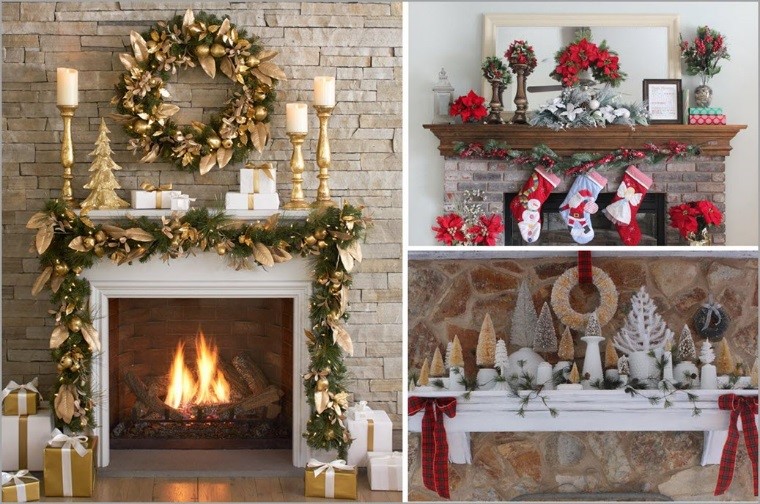 Popular options for wood mantels are painted, a rustic finish like reclaimed wood, intricately carved and tiered, or full-surround mantels with columns and molding.
Stone, slate, or granite mantels add an elegant touch and coordinate beautifully with faux stone finishes.
Ready-made mantels are available online or in stores; you can also check secondhand stores or Habitat for Humanity ReStores for reusable mantles.
Don't let another winter go by with an unlovely fireplace. A new, updated fireplace will enhance your enjoyment of the holidays by adding beauty and excitement to your home. If you happen to have an outdoor fireplace that is showing some age, our craftsmen at Concrete Craft can upgrade outdoor fireplaces as well, with custom, hand-crafted concrete overlays to mimic any natural rock, with realistic stain colors that could fool Mother Nature.
Contact us today or go online to www.concretecraft.com to find the Concrete Craft location nearest you and request a free consultation for refacing all your fireplaces with faux stone resurfaced overlays that look like real stone. We are also experts with decorative concrete overlays to repair, restore, and enhance patios, driveways, walkways, pool decks, interior floors, commercial spaces, retaining walls, seat walls, and more. If decorative concrete is a new concept for you, follow the links below to learn more.