Update Your Pool Deck for the Perfect Summer Family "Staycation"
If you own a pool, you already have built-in summertime fun. There's no need to travel for fun and adventure, plan the perfect staycation (stay-at-home-vacation) for your family around a new, improved pool deck with a custom, resurfaced decorative concrete overlay. Concrete Craft® can help you turn your backyard into the ideal vacation spot incorporating all the things your family loves to do: swimming, pool games, barbequing, sunbathing, inviting friends over for parties or having quality family time.
Don't eat up summer's precious hours in travel time, play tourist and take family day trips to local attractions. In Birmingham, Alabama, there's the Historic Touring Company Ghost Walk, Southern Museum of Flight or the 19-acre Railroad Park for outdoor exploring. Then, spend the night in your own bed with all the comforts of home, including a beautiful, private custom pool deck for late night swims.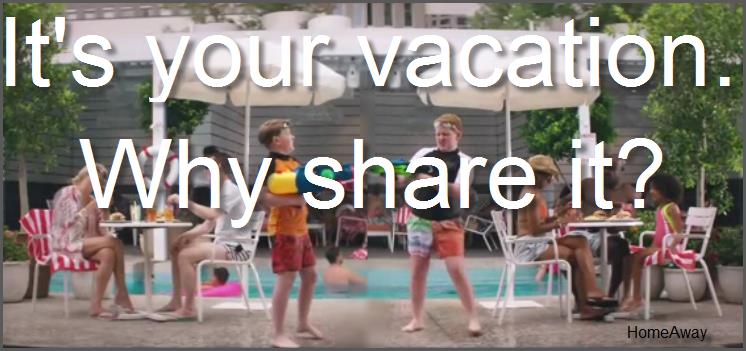 One-time investment for years of enjoyment
Instead of spending money on a short-lived hotel visit that will have you face-to-face with crowds of (annoying) people, invest those dollars into creating an outdoor oasis of your own that will give years of enjoyment to your family, all year long.
This resurfaced pool deck is resplendent with a ColorRestore™ stain in toffee with a hand-cut, custom-colored flagstone border. The low-maintenance, sealed surface is resistant to spills and stains so the pool deck will retain its beauty, despite food fests (and fights) and the pitter-patter of little and large feet. You'll be able to decorate your space with tables, umbrellas, lounge chairs, potted plants and flowers … whatever your heart desires … without worry of damaging the durable surface.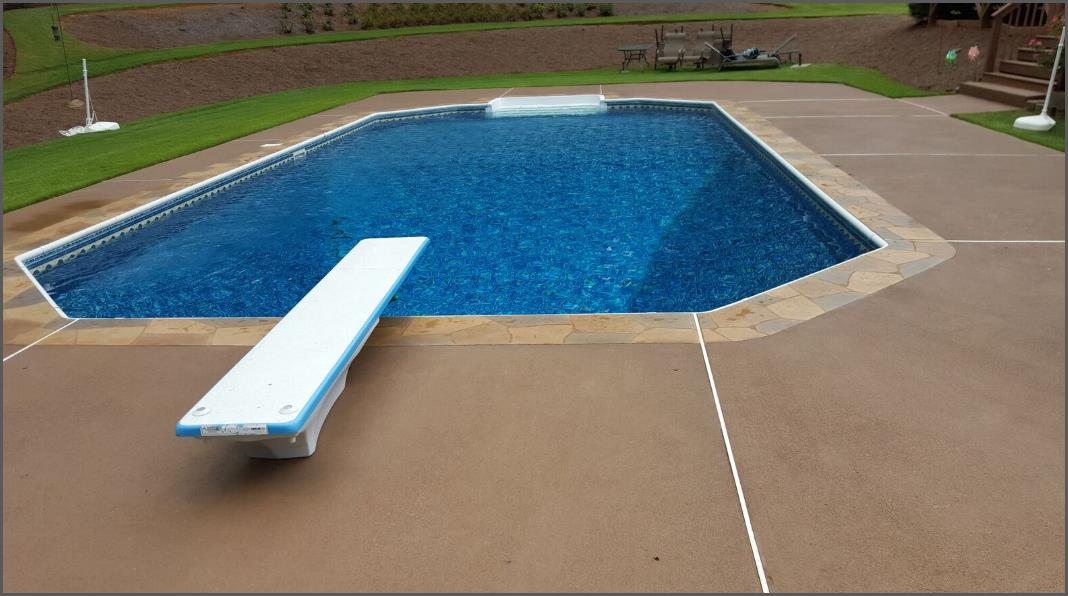 Flagstone is one of the most popular pool deck and patio styles, and this resurfaced pool deck showcases the authentic look of real flagstone that can be accomplished with our proprietary hand-cut and custom-colored concrete overlay system. Additionally, the resurfaced vertical concrete surfaces continue the look of real stone on the steps and surrounding seat walls. The entire yard gives a cohesive appearance with the beauty of custom decorative concrete, unifying the pool, patio and spa into the perfect summer destination. Just think, with the kids outside at the pool all day, you'll have the house to yourself, even in the middle of summer.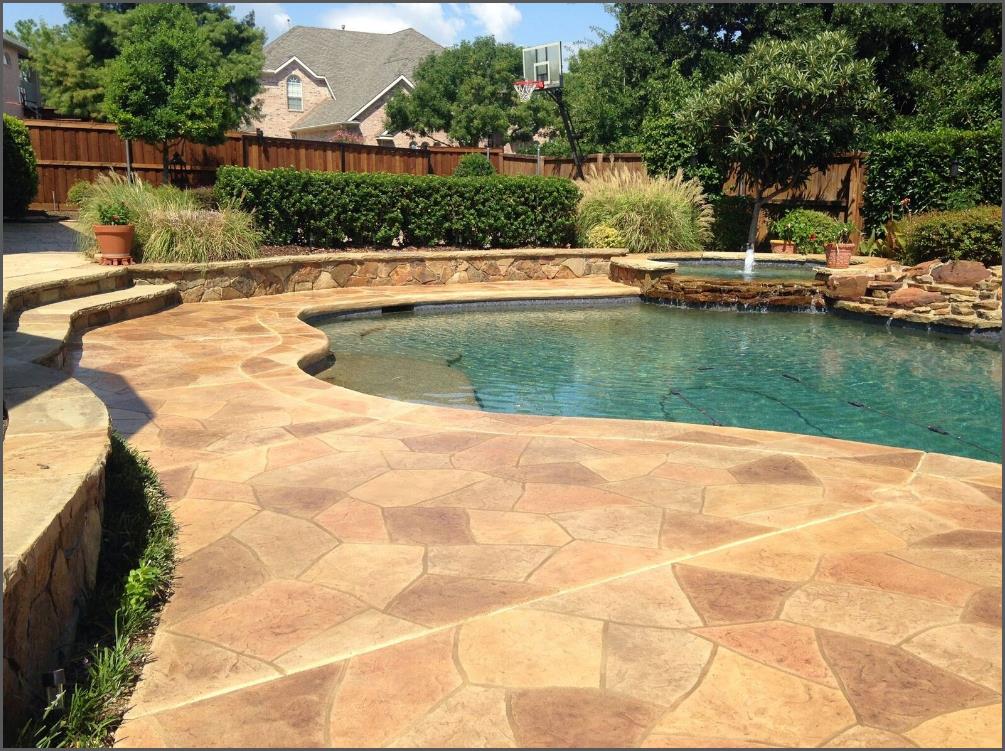 Unlimited customization with style, color and finish
With a resurfaced concrete overlay, you basically have unlimited design potential due to the extensive styles, patterns, colors and finishes available with Concrete Craft. We can replicate real rock or stone, including but not limited to flagstone, brick, European cobblestone, Roman Texture slate, wood plank, and Ashlar slate as pictured below. This job involved two distinct finishes, the patio in an intricate slate design in browns with a pool deck surround of a broom-swept finish, giving the appearance of freshly poured concrete. The sealed surfaces are equally durable, resisting damage from harsh pool chemicals while providing a safe, slip-resistant finish.

Here a plain concrete pool deck was transformed into a gorgeous, realistic flagstone design in subtle gray tones. Concrete overlays go over existing surfaces, eliminating any cracks, stains and worn spots so your concrete surfaces look like new. There is no need to demo and replace patios or pool decks that are surface damaged, so updating your yard or home will be quicker and less messy than you might imagine. You can achieve the look of high-end masonry work for a fraction of the cost of real stone. Seat walls can add convenient seating without taking up space on a narrow pool deck walkway. Tables and lounge chairs can be placed in areas where they won't restrict movement around the pool or become a tripping hazard.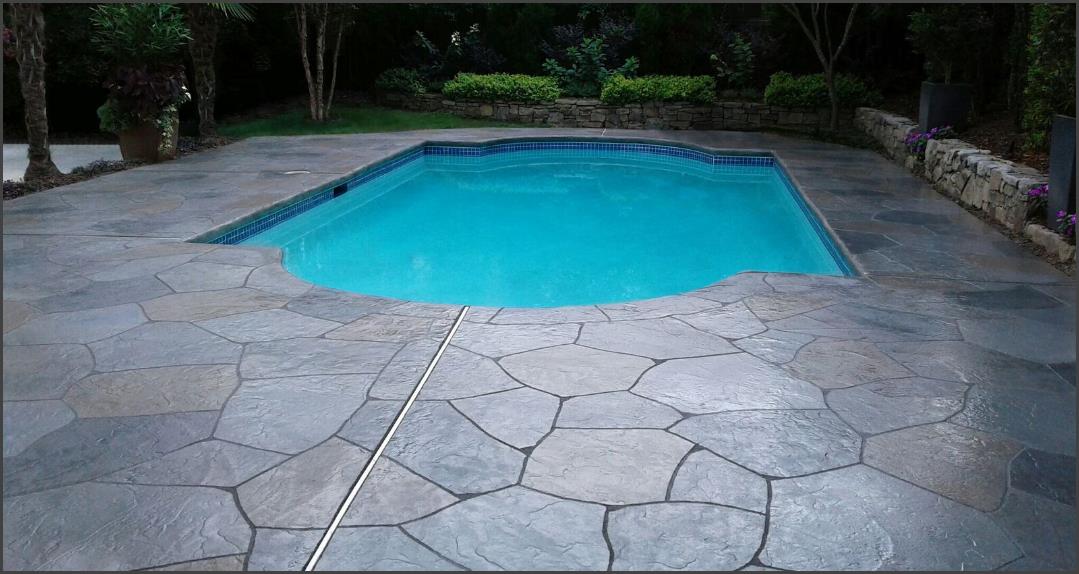 This backyard has been elevated to "resort" status with a resurfaced decorative concrete overlay pool deck, seat walls, fire pit and steps in neutral tones, bordered in a random stone, custom-colored pattern. The playground, fire pit, combination spa and swimming pool make this home a dream staycation spot. Utilizing the entire yard, there's room for children to play, teens to hang out with their friends at the fire pit, and mom and dad to soak in the spa. Together but separate, with everyone enjoying their activity of choice. And, with your kitchen and pantry only steps away, you'll always have favorite foods, snacks and drinks available without having to wait for a 45-minute room service delivery.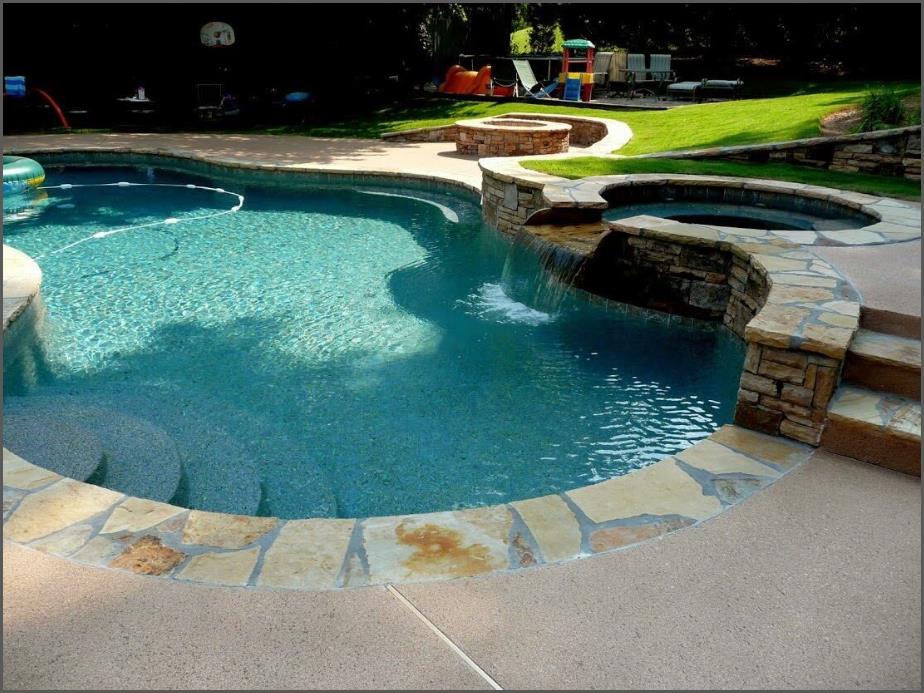 So put those hard-earned vacation savings to good use investing in your own home, creating an environment that gives year round satisfaction. There's still time for your local Concrete Craft to help you get ready for the perfect summer family staycation by enhancing your pool deck with a custom, decorate concrete overlay. Call 866-813-3699 today or find the Concrete Craft location nearest you and request a FREE estimate.
We can also enhance driveways, walkways, patios, entryways, interior floors, and more, with incredible, beautiful faux stone designs and patterns with stained, stamped and resurfaced concrete overlays for both residential and commercial projects. Check out our image galleries and see what we can do for you.