Control Springtime Allergies In Your Home With These Helpful Tips
If you or other family members suffer from allergies, springtime can be a mixed blessing. Amidst all the beauty of new life with budding trees, plants, and flowers is the knowledge that the coming weeks will bring seasonal allergy triggers like pollen, dandelion, and ragweed.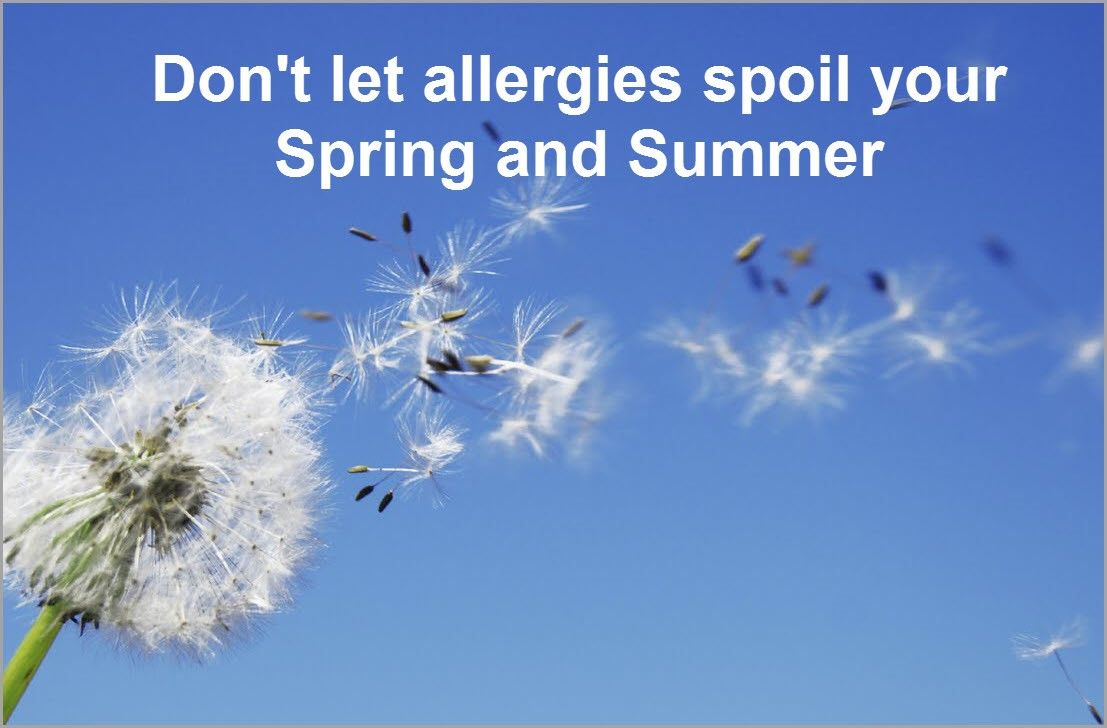 This, in addition to everyday irritants like dust, pet dander, and mold can send you running to the store to stock up on Kleenex ® and allergy medications. You're not alone in this annual pilgrimage—over 50 million Americans suffer from allergies each year (WebMD.com). Concrete Craft® would like to offer some suggestions for reducing the impact of allergens in your home for a safer, cleaner environment all year long, starting with easy-care decorative concrete floors.
A cleaner, healthier home with decorative concrete floors
Floors are throughout your home and if they are contributing to allergen buildup, you'll get no relief from sneezing and coughing even indoors. Carpet and carpet padding can harbor high levels of dust mites, pet dander, mold, and mildew from ground-in dirt and spills of all kinds, contributing to unhealthy air quality. Replacing carpet with decorative concrete floors in stained, stamped or hand-crafted resurfaced concrete designs is one of the best ways to eliminate indoor allergens. The continuous sealed surface of every decorative concrete floor repels dust, dirt, moisture, bacteria, and mold, so there's no place for all that nasty stuff to collect.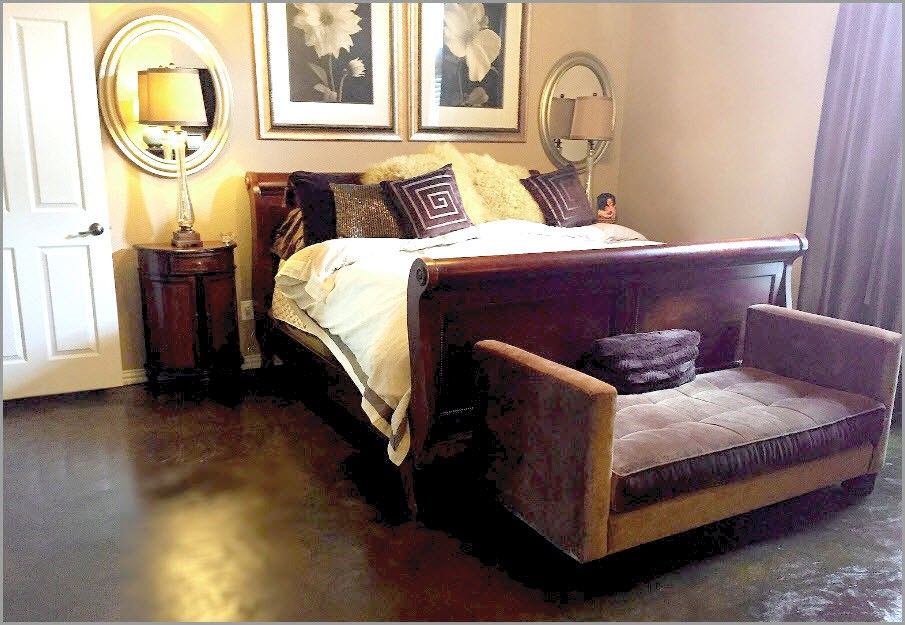 A dust mop lets you get behind and under furniture to keep your floors free of debris—no hidden dust bunnies.
Occasional wet mopping with a neutral-pH cleaner, like gentle dish soap, will keep your floors like new without harsh chemicals, another allergy irritant.
In bedrooms, allergy sufferers will sleep more soundly with less dust and allergens in the room.
The non-porous sealed surface resists moisture and stains; spills and messes wipe right up with no lingering residue or odor.
In rooms where softness for the feet is required, like bedrooms and bathrooms, use washable area rugs.
Decorative concrete inhibits the growth of mold and mildew in rooms where moisture can be a problem, like kitchens, laundry rooms, and bathrooms.
Concrete floors add beauty and value to your home
Decorative concrete floors offer benefits and value beyond the health protections for your family. The durability of decorative concrete provides years of worry-free performance. You won't need to replace your flooring every few years like other floor coverings, saving time and money. And in most cases, a concrete subfloor already exists beneath whatever flooring you're replacing. A decorative concrete overlay repairs and hides any damage, creating a fresh surface for staining, stamping, or hand-carving a new finish, including faux stone floor designs like flagstone, cobblestone, brick, tile, and slate, as well as faux wood options for the look of hardwood flooring.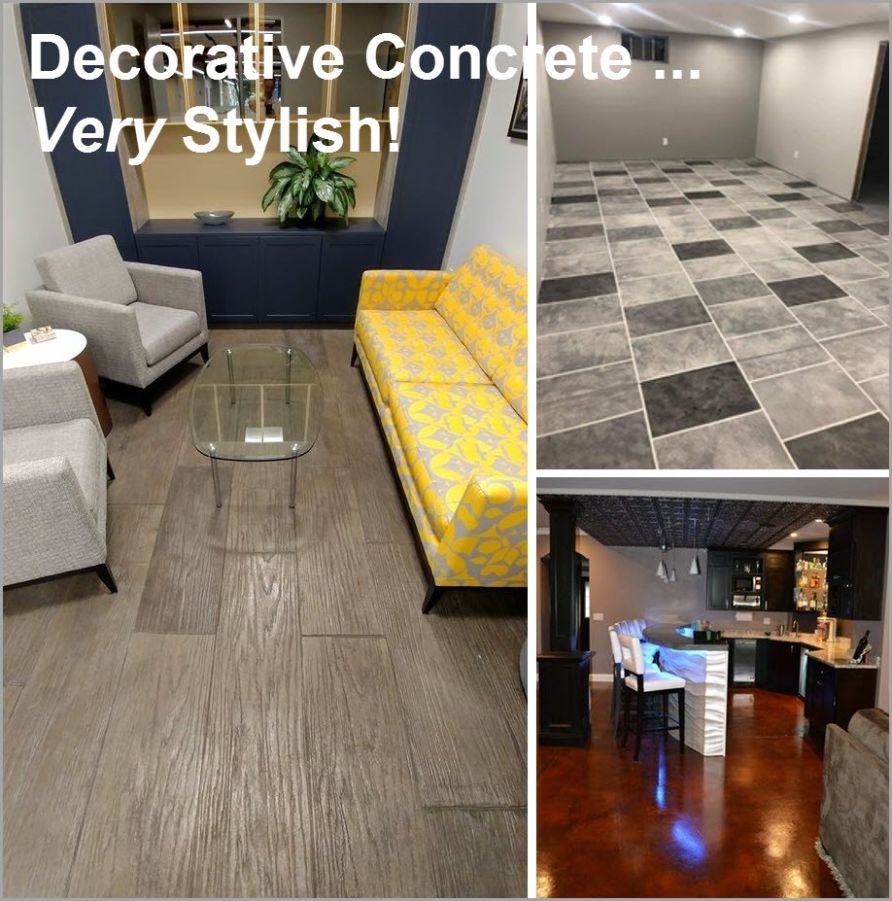 The unlimited design potential for beautiful, artistic floors with custom concrete stamps and stains to accomplish any look you desire.
Replicate high-end floors like porcelain and ceramic tiles, including high gloss finishes that look like marble.
Create unique environments with "hardwood" in any room or throughout your entire home.
Enjoy the authentic look of natural stone and wood, for a fraction of the cost of the real materials.
Additional tips to improve indoor air quality
Allergens can lurk in many places in a home and part of eliminating irritants is regular cleaning. Another step is taking proactive measures to cut down on indoor allergens. As anyone with asthma or severe allergies can attest, it's worth the effort for a better quality of life, including fewer visits to the doctor and fewer shots and inhalers.
Keep windows closed when the pollen count is high. Enjoy the sunshine but keep the allergy-laden breezes out.
Run an air purification system with HEPA filters that remove at least 99.97% of 0.3-micrometers airborne pollutants.
Ventilate windowless rooms (including attics) with exhaust fans that circulate to the outside.
Bathe your pets regularly and banish them from the bedrooms (especially keep them off the beds) to eliminate pet dander.
Protect mattresses, box springs, and pillows with washable, allergy-proof removable covers. (Check Allergy Guard Direct for 100% cotton covers.)
Regularly dust flat surfaces and vacuum fabric furniture and drapes to eliminate dust buildup; switch to leather couches and chairs.
Wood blinds and shutters don't trap dust like curtains and drapes; if you must have curtains, choose washable fabrics so you can keep them clean.
Replace air filters as recommended for your heating and cooling system, using filters with a high range MERV rating (12-13) for maximum filtration.
Prevent mold by controlling moisture throughout your home, such as in bathrooms, kitchen, and laundry room. Dry off surfaces where water collects, like shower walls and around bathtubs and kitchen sinks, and periodically check under sinks for any leaks.
Invest in a dehumidifier to remove excess moisture from the air.
Clean the air ducts of your home (AdvantaClean.com) every three to five years unless you live where pollen abounds, then have them cleaned more often.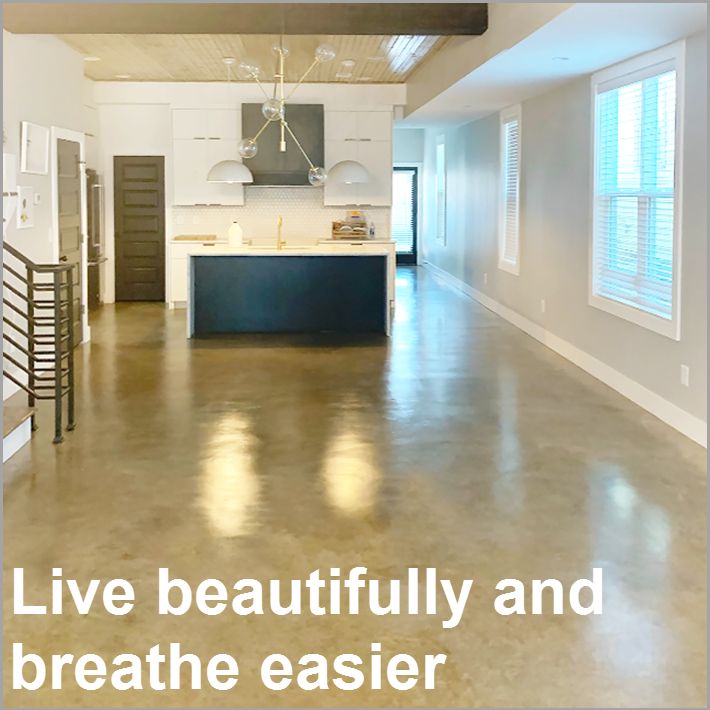 Take steps now to protect your family from allergies all year long with easy-care, decorative concrete floors for any room in your home. Contact us or go to www.concretecraft.com to find the Concrete Craft location nearest you and request a free consultation. You'll be delighted with all the options for upgrading your floors to easy-care, allergen-resistant decorative concrete. From vibrant stains to custom faux stone and wood designs you'll love the transformation. Resurfaced decorative concrete can also transform outdoor spaces like patios, driveways, pool decks, and walkways. View our online MasterProTMProduct Catalog to see all that we can do for you indoors and outdoors with durable, versatile decorative concrete.