Decorative Concrete is The Perfect Gift That Keeps On Giving
Mother's Day and Father's Day remind us to pause in the busyness of life to honor and thank the parents who raised us. Despite the Terrible Twos and years of Teenage Angst, our parents faithfully kept to the task until we were all grown up. For some more than others (you know who you are!), this may have involved more than a little patience.
A Mother's Day Brunch at Gratz Park in Lexington or a Father's Day cruise on the Spirit of Chicago at the Navy Pier on Lake Michigan are delightful treats, but why not add something with a bit more staying power?
How about a beautiful decorative concrete patio of stained, stamped, or resurfaced concrete, or a new driveway, walkway, front porch, or interior floor that will provide years of enjoyment?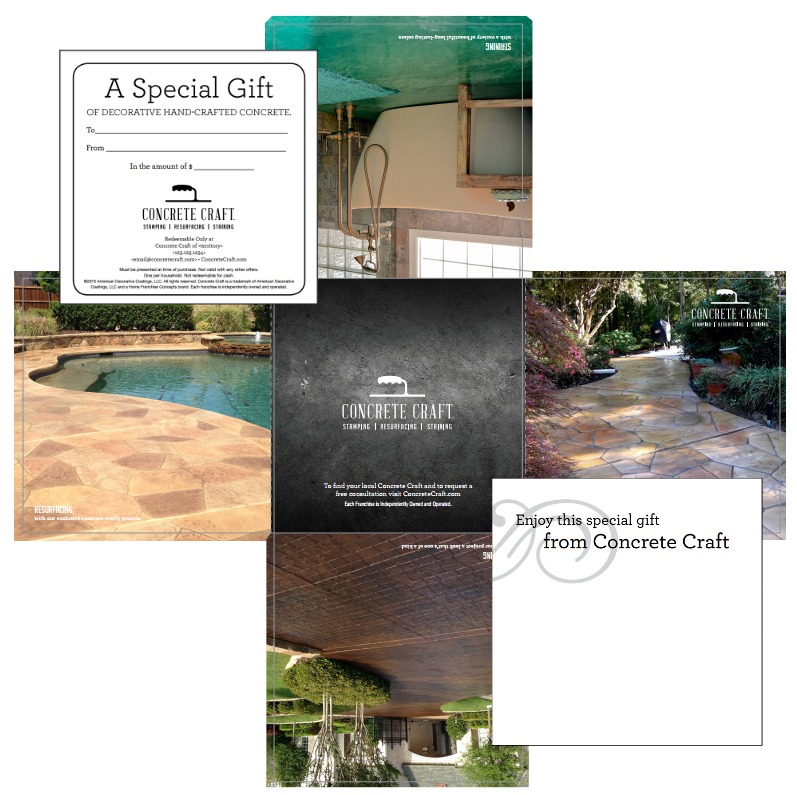 Concrete Craft Gift Certificates
The artisans at Concrete Craft® can help you give the perfect gift, because it's one your mom or dad can choose for themselves with a gift certificate from their local Concrete Craft. The stylized gift packet includes a mini-brochure of design ideas along with a gift card in a custom envelope. The wide range of colors, stamp patterns and custom, hand-cut designs are sure to please the most discriminating parent!
It's sort of like giving your folks a license to dream:
Turn the garage into a man cave with a new, easy-care stained concrete floor
Convert the basement into a reading/crafts/yoga room for mom with a stamped concrete "wood plank" or brick floor
Turn the old patio or pool deck into the new summer destination spot with decorative concrete in any number of stone patterns
Rejuvenate the front porch and walkway with a resurfaced, hand-cut European Cobblestone design, adding beauty and value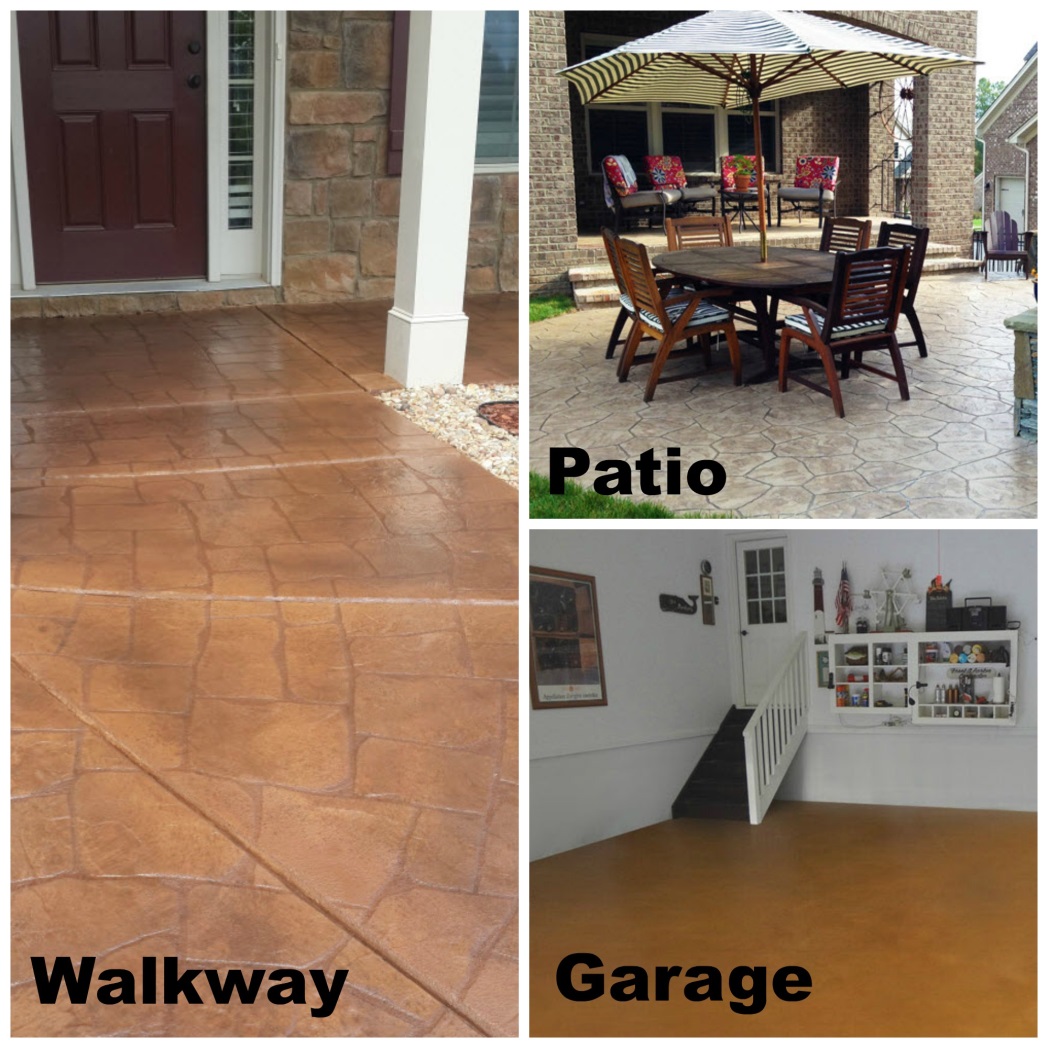 All you have to do is contact the Concrete Craft location where your parent lives (Naples, FL; Atlanta, GA; Chicago, IL; Valparaiso, IN; Lexington, KY; Charlotte, NC; Dallas/Fort Worth, TX; Denver, CO) and purchase the gift certificate from the independently-owned franchise business that serves their area. You present the gift certificate at brunch with hugs, kisses and flowers, and Concrete Craft does the rest, including a free in-home consultation and design session to ensure that your gift will, indeed, be perfect.
Exceptional quality and value
With Concrete Craft, you can rest assured that your gift if backed by integrity and quality. Every surface, whether stained, stamped or resurfaced concrete, offers incredible benefits and, as a local business owner, they want you to be completely satisfied.
Practically unlimited design potential to coordinate with any landscape or decor
Easy, quick installation by trained professionals
Much less cost than organic flooring and it lasts years longer
Durable finishes do not fade, chip, stain or peel
Easy care and maintenance
Reduces allergens by resisting moisture, mold and bacteria
Two-year warranty* on work and materials
Unsurpassed attention to detail and authenticity in the designs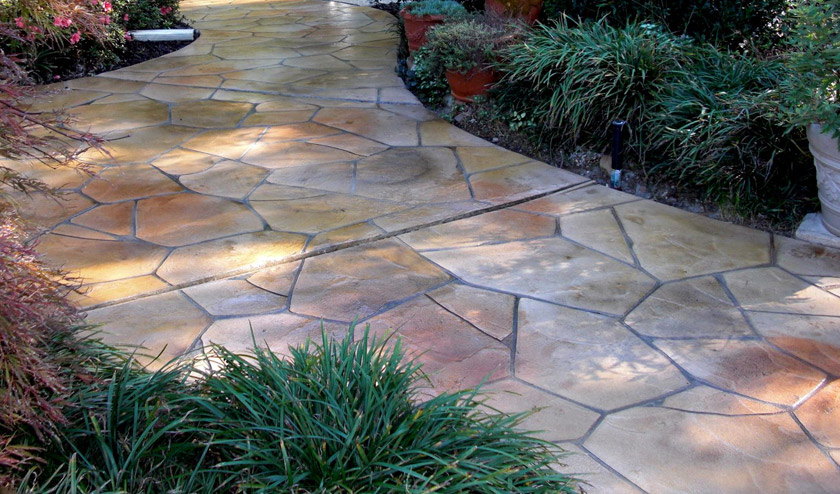 Check out our online photo galleries for patios, driveways, walkways, pool decks, as well as commercial spaces and vertical surfaces that can be enhanced with stained, stamped and resurfaced concrete.
This year, give a gift for Mother's Day or Father's Day that will keep on giving. Call 866-813-3699 today or go online to www.concretecraft.com to find the Concrete Craft location nearest you and ask about gift certificates for mom or dad's special day. When you call, you may want to request a FREE estimate for a new patio or driveway for yourself!