Decorative Concrete Overlays Offer Unlimited Pattern Designs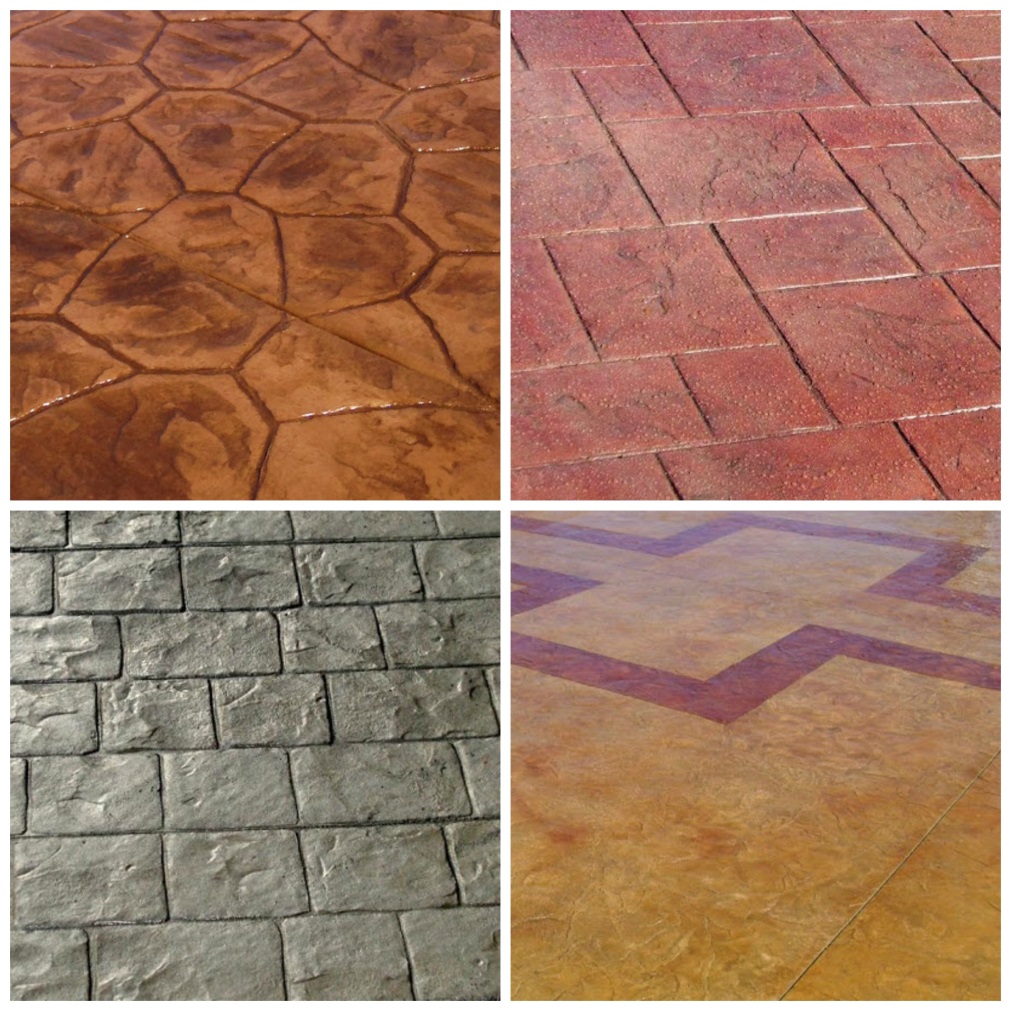 The old saying, "Variety is the spice of life," is true for just about everything. We like variety in all areas of life, from food to fashion.
Bean varieties worldwide number 40,000; Indiana is third in soybean production in the U.S.
Almost 250 car/vehicle models were available in the U.S., 2000 through 2016
Out of over 350 breeds of ponies and horses, Kentucky has it's very own Kentucky Mountain Saddle Horse
Approximately 150 species of roses, with garden hybrids pushing roses into the thousands; North Carolina's top roses are Grandifloras, Hybrid Teas and Floribundas
The "girl's-best-friend" diamond has 10 popular cuts
Life is full of choices, and Concrete Craft® agrees that when it comes to decorative concrete overlays, you should have lots of design choices, including colors, textures, finishes and patterns. While you and your next-door neighbor may have the same cable company, you don't have to have the same driveway. You may be surprised at the versatility of stained, stamped and resurfaced concrete!
Resurfaced Concrete
A hand-cut and custom-colored resurfaced concrete overlay can emulate Flagstone, Cobblestone, Roman Texture Slate, Ashlar Slate and more.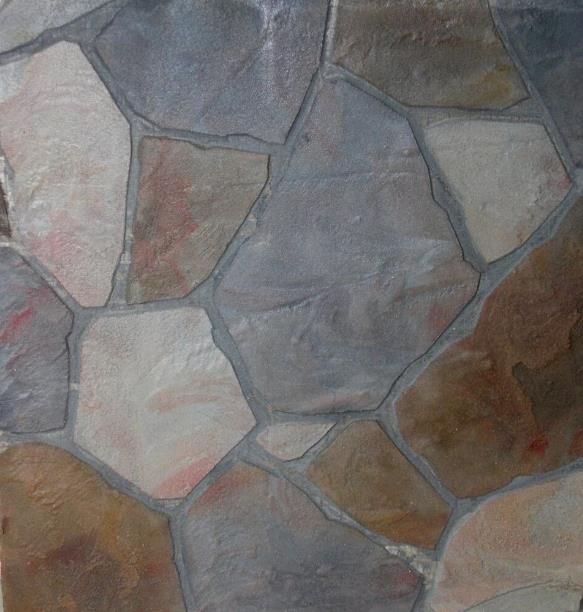 Multi-colored hand-cut and custom-colored flagstone costs a fraction of the real thing and will never, ever present the problem of weeds and grass growing between the fabricated stones. A resurfaced driveway can be installed in two to three days and your driveway will be back in service, only much more beautiful and durable. Guaranteed neighbor envy!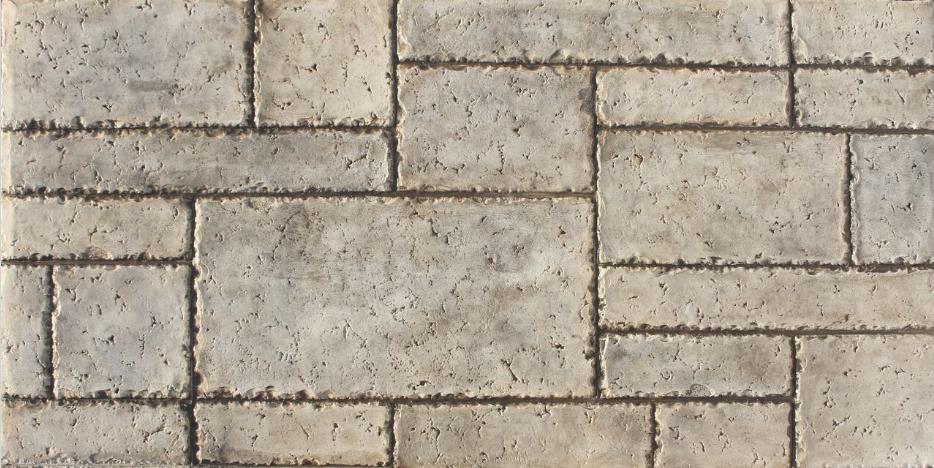 A hand-cut Ashlar Lorenzo travertine pattern gives Old World charm to any patio, drive way or walkway. Transform the approach to your home with a custom, resurfaced concrete overlay in your favorite stone. Only you will know it's not the real thing.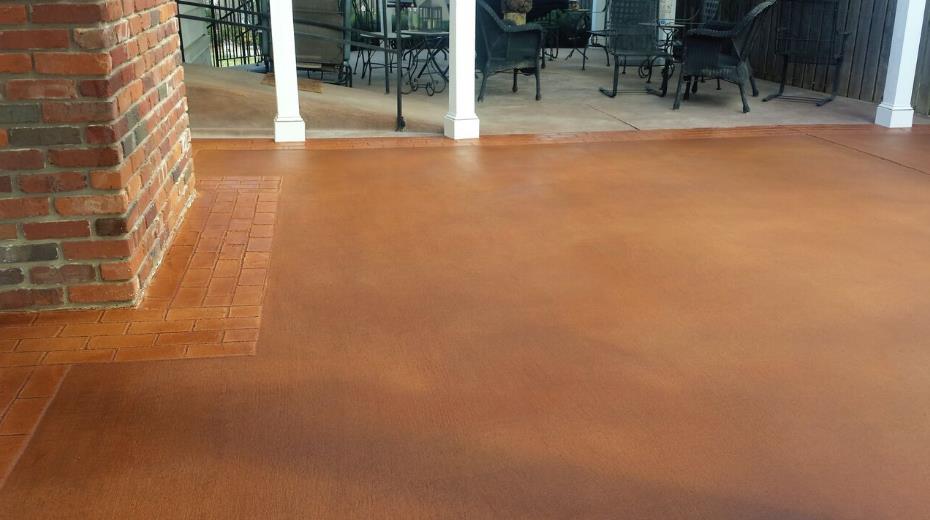 This patio is resplendent with a broom finish resurfaced overlay and stamped brick pattern edging. The broom finish gives the look of freshly-poured concrete, the tough overlay hiding any chips, cracks or unsightly stains in the existing slab.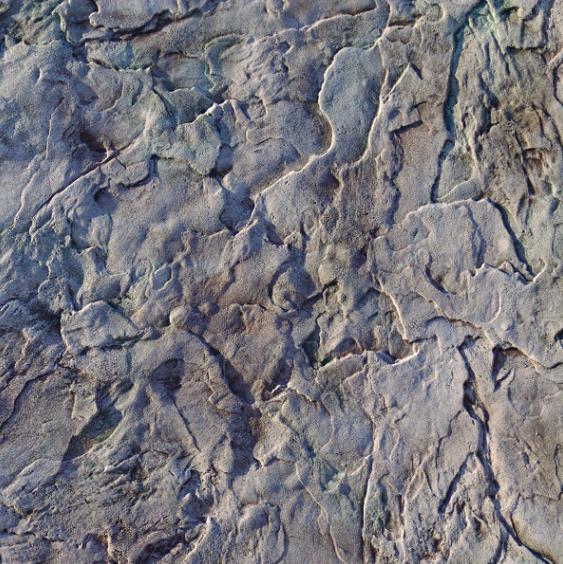 Roman Slate is a heavily-textured surface that gives traction to driveways, walkways and pool decks, anywhere water could be a problem for walking. Choose a seamless design for casual abandon, or hand-cut stones for a more formal look.
Stamped Concrete
Stamped concrete designs are also called patterned concrete or imprinted concrete, and use rubber stamps created from "real stone" molds to imprint onto the concrete overlay to resemble natural brick, slate, stone, tile and wood planks, with all the character and grooves of the authentic materials.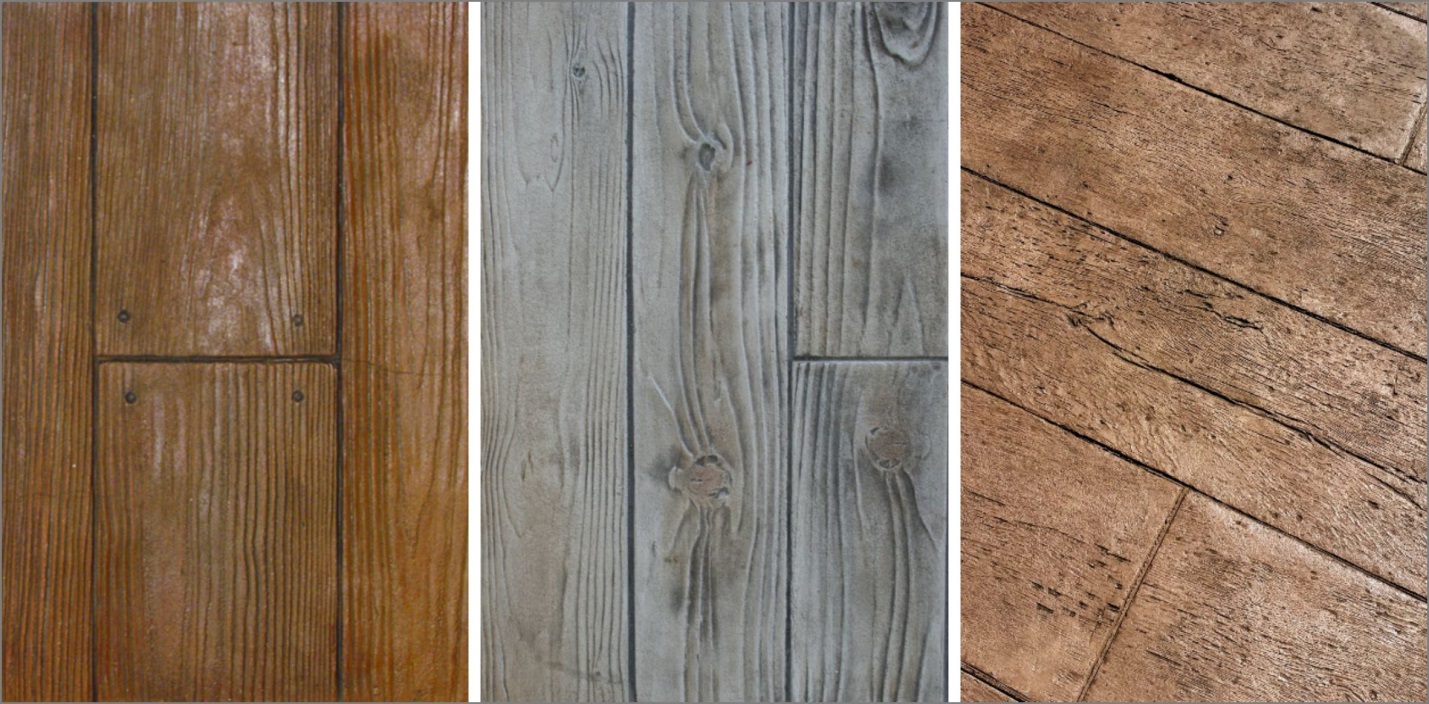 Real wood patterns can emulate distressed or reclaimed wood, wood with authentic knot holes and smooth wood panels. From elegant to rustic, a stamped decorative concrete pattern gives the beauty of wood without the problems inherent with wood like rot, termites and sun and weather damage.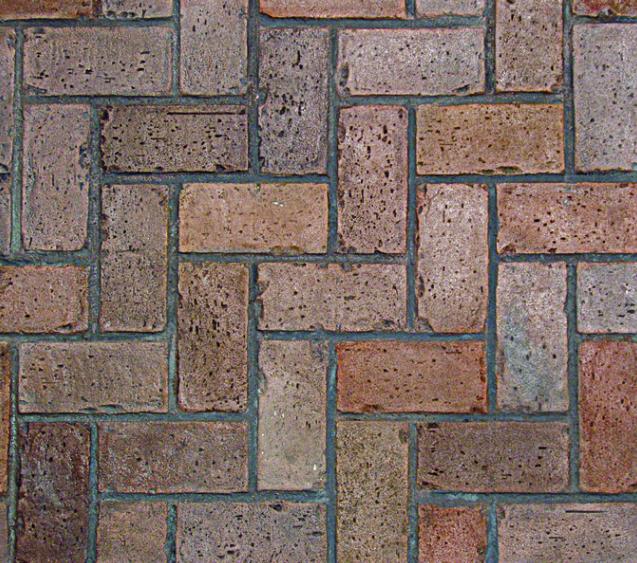 A stamped brick pattern with custom colors looks like authentic used brick. Cover a patio, driveway or entire pool deck if you love brick. With a stamped concrete overlay, you'll be delighted with the cost, beauty and durability you'll enjoy for years to come.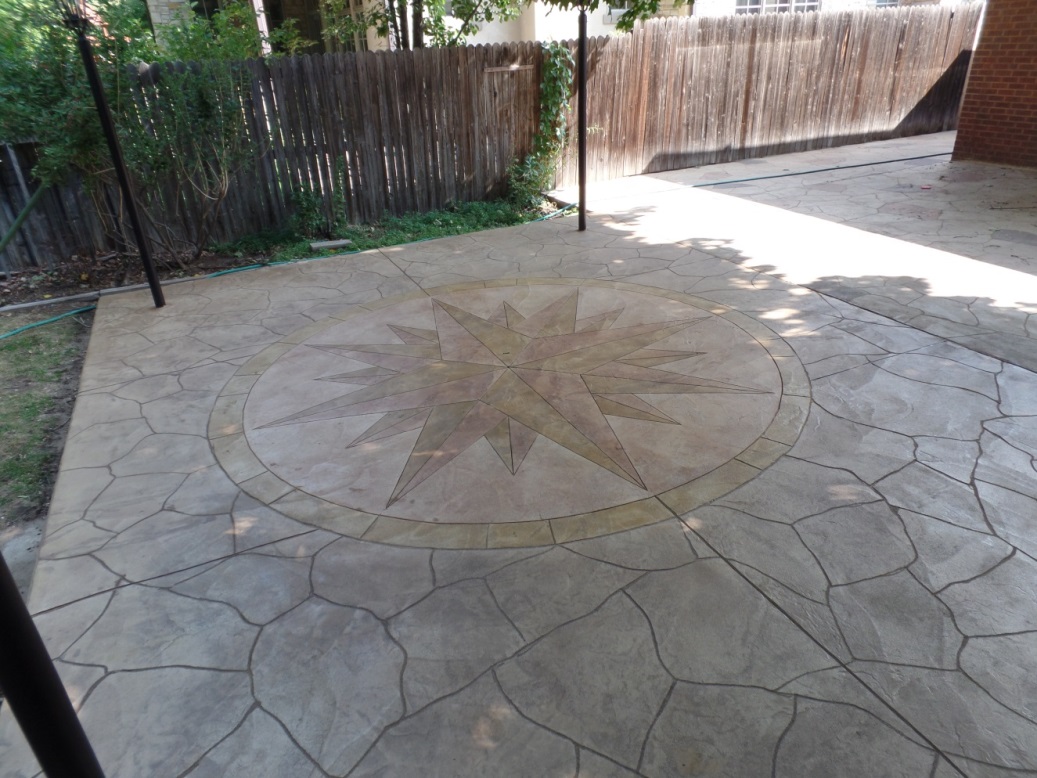 Medallions and sunbursts are popular stamp patterns for driveways and patios, as this random stone design with stamped Rose compass illustrates. The design will not wear off or fade over time; it's an integral part of the surface overlay and will stay true for decades.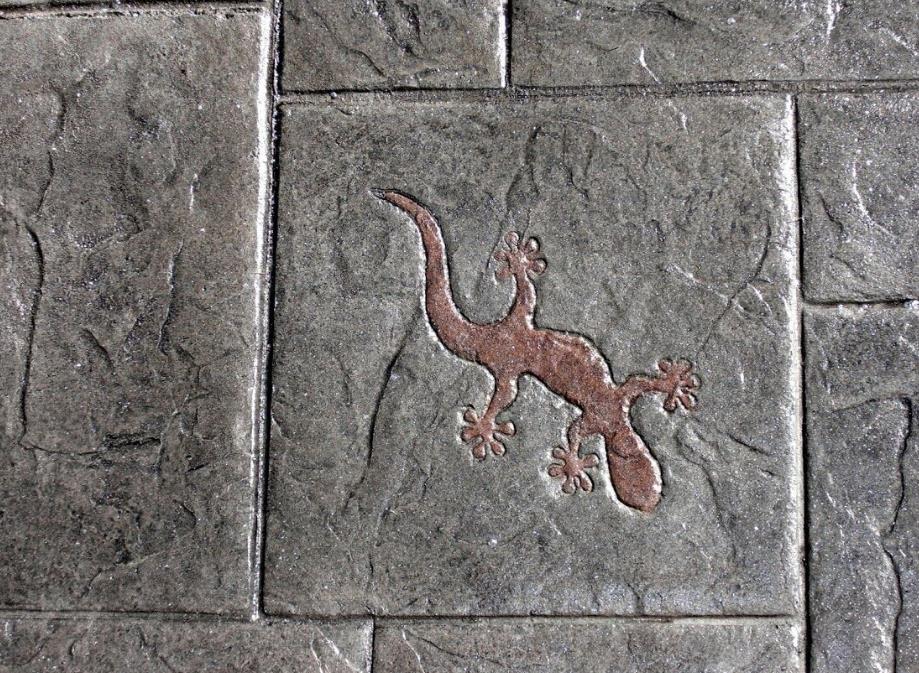 Add a little whimsy to your yard with a favorite nature friend stamped into your patio or walkways! Sea turtles, Geckos, Kokopelli or completely original designs can be integrated into your decorative concrete design.
Stained Concrete
Unlike paint that produces a solid, opaque effect, stained concrete gives a luxurious, translucent color to both interior and exterior concrete floors. Stains can mimic anything from polished marble to natural stone with beautiful results.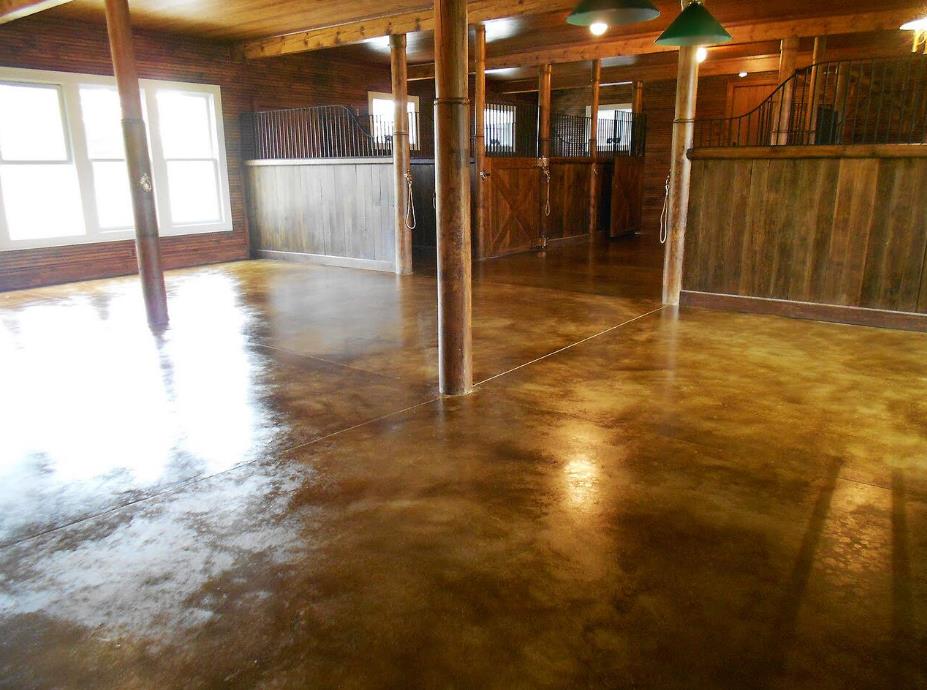 A horse stable would definitely test the durability of a stained concrete floor! This stable with a brown acid stain will help to keep the environment cleaner and healthier for trainers, riders and the horses. Resistant to moisture, mold, bacteria and mildew, this stained concrete floor will provide years of beautiful functionality and easy-care maintenance.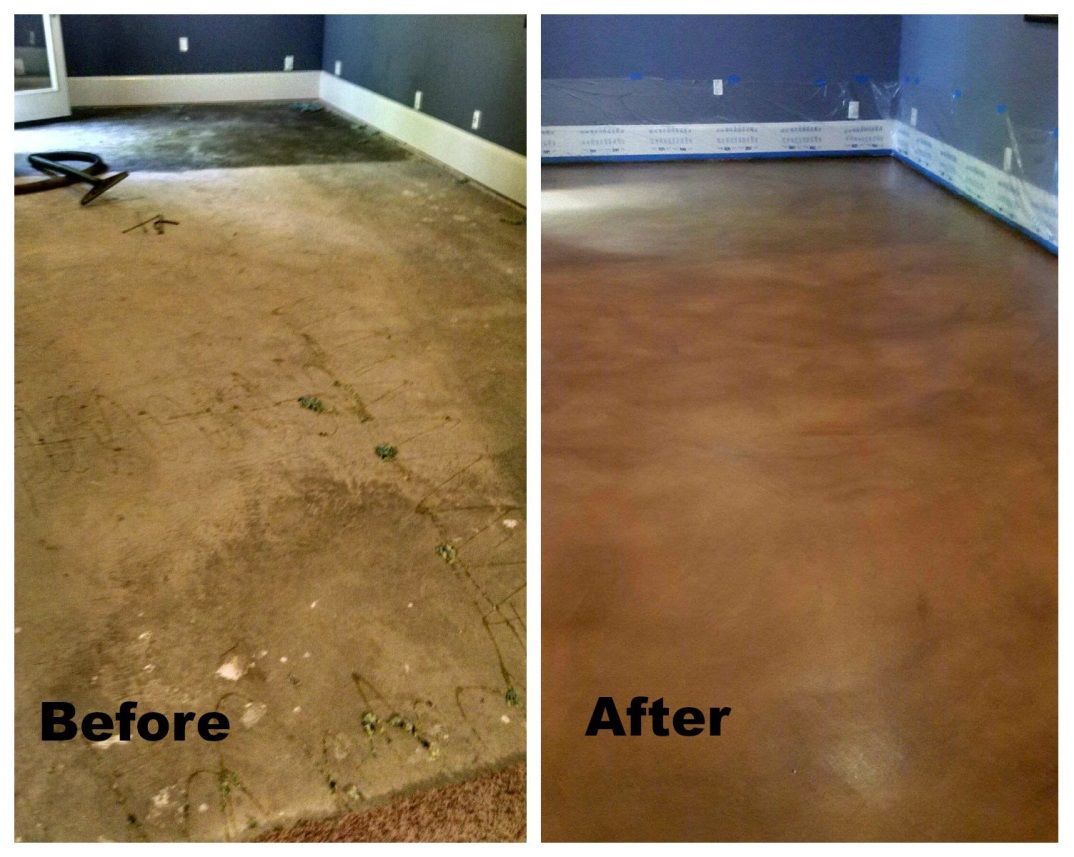 What a difference a stain makes! If your patio, driveway or an interior floor is showing its age from normal wear and tear, a concrete micro-topping can hide flaws and blemishes so you'll have a "new" surface for staining without the expense and mess of removal and replacement.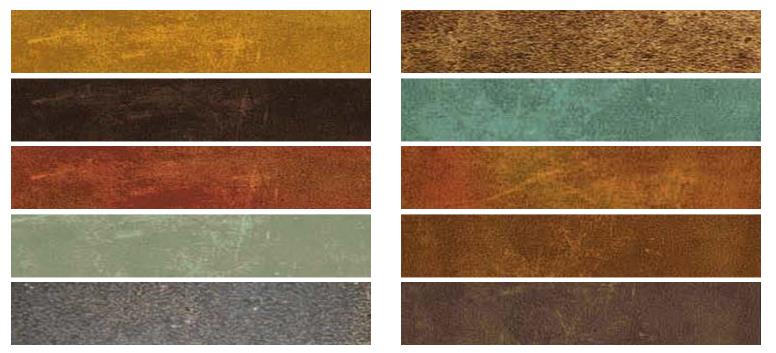 Stained concrete comes in many colors and is one of the most economical flooring options available. Stained concrete resists moisture, color fading, abrasions, cracking, peeling and chipping. The floor will stay beautiful for decades, requiring minimal care and only occasional waxing for indoor floors or resealing for outdoor surfaces.
This is just a small sampling of what is available in the wonderful world of decorate concrete overlays! Contact Us today or go online to www.concretecraft.com to find the Concrete Craft location nearest you and request a FREE estimate. Your local craftsman will come to you and help you create the perfect design solution for your concrete dilemma. View our online photo galleries for patios, driveways, walkways, pool decks, commercial properties, vertical surfaces and more.