Decorative Concrete Promotes Green Design And Healthy Living
There's a lot of talk about sustainable design, green architecture, and environmentally responsible living, and it can get confusing when it comes to practical ways to make your home greener. Decorative concrete, including stained concrete, stamped concrete, and resurfaced options, is an excellent and beautiful way to support green living and help to reduce the negative effects of modern living on the environment:
Depletion of natural resources
Carbon footprint and greenhouse gases
Waste versus recyclable
VOC emissions (volatile organic compounds)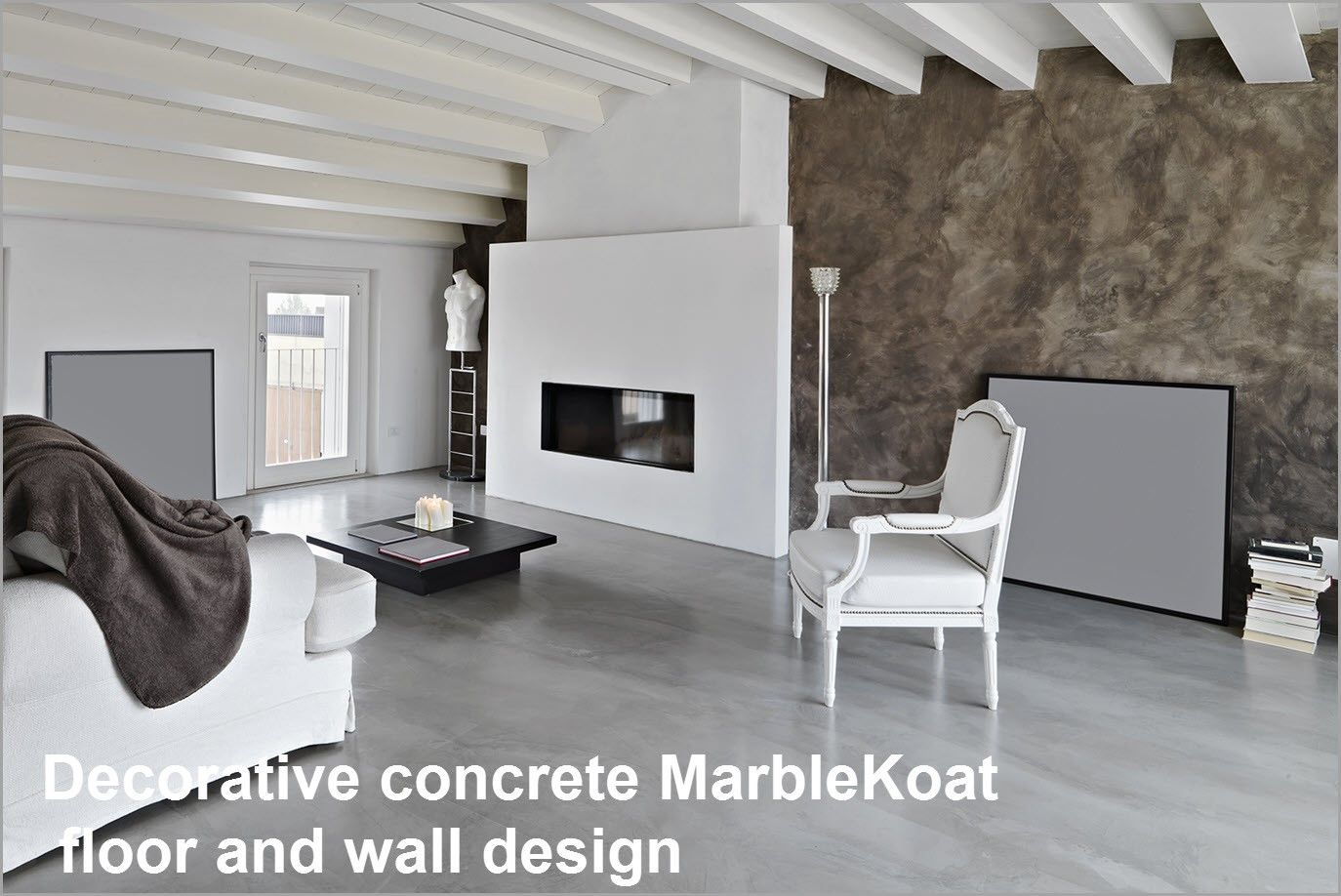 Concrete Craft's® proprietary blends for resurfaced concrete overlays are eco-friendly and "green rated" according to LEED (Leadership in Energy and Environmental Design) standards so by repairing or resurfacing interior floors and exterior surfaces instead of demolition and replacement, you not only enhance your surroundings, but you're also doing your part to help preserve the planet.
Our products support a healthy environment
Developing products that don't require the constant production of new materials reduces the carbon footprint of commerce by responsibly purchasing and recycling. Our exclusive MasterProTM concrete resurfacing systems for both flooring and vertical concrete resurfacing are the result of over 12 years of testing and perfecting our performance-grade resurfacing mixes for a superior product that contributes to sustainability and green design.
We use 60%-80% recycled or reclaimed material in each bag.
The sand component is a byproduct of recycled material.
Our Silica Fume is a byproduct or recycled material and reduces the amount of Portland cement in each bag, resulting in reducing emissions produced during the manufacture of Portland.
Using our faux stone and wood concrete overlay system (comprised of up to 80% recycled materials) reduces the depletion of natural resources such as felling trees and mining rock.
Premium concrete stains and sealers are low-VOC to comply with LEED standards.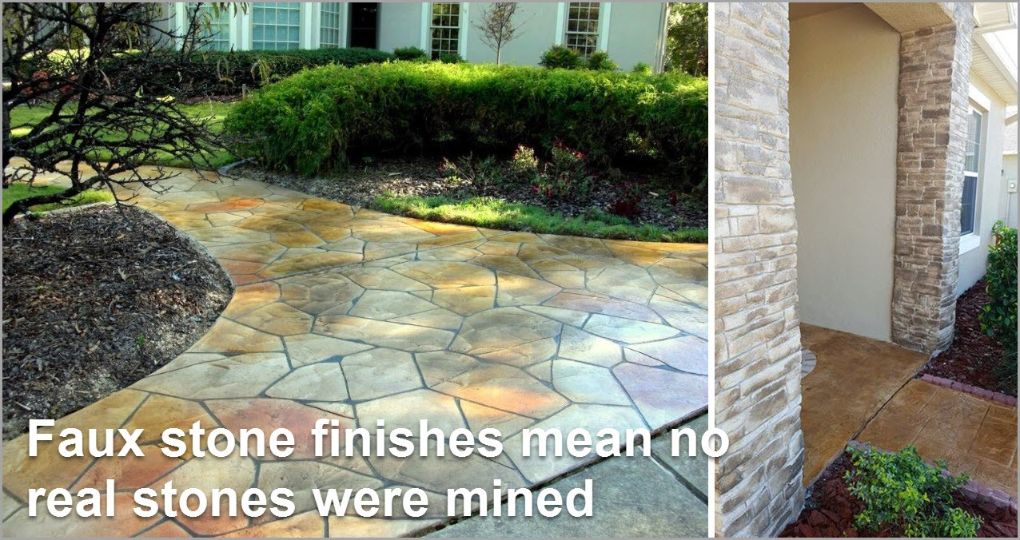 Repair and restore versus demolition and replacement
Our unique, eco-friendly overlay processes eliminate the need for replacing damaged concrete with new ones. You sidestep the cost and inconvenience of breaking up old concrete like a patio, driveway, or pool deck and pouring a new one. It's far greener to repair and restore existing concrete versus the consumption of new materials and creating lots of trash. An additional benefit is that you'll have your yard back in service in a matter of days instead of the weeks it takes new concrete to cure. Maybe not a green element, but certainly desirable!
RestoreKoatTM is a versatile repair mortar that can transform severely damaged concrete to like-new condition (zero-VOC, odorless and fast curing).
RenewKoatTM restores faded, stained, and discolored stamped or regular concrete with brilliant color and a durable finish.
River rock overlay is a one-coat treatment that fills in, levels out, and creates a seamless, real stone finish.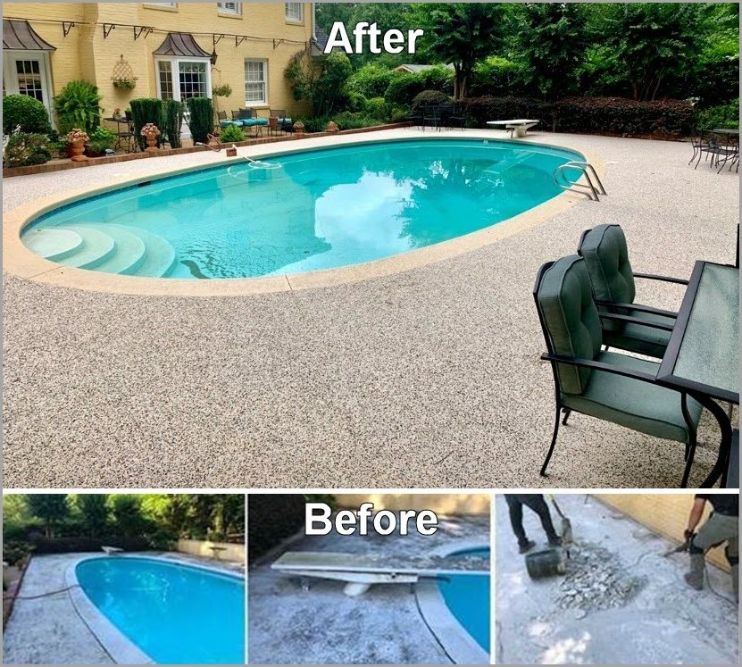 Decorative concrete interior floors outlast the rest
Unlike other floor coverings such as carpet, vinyl, tile, and hardwood, decorative concrete floors don't need replacement every few years. The sealed finish resists moisture, chips, cracks, peeling, and fading, so your floors will last for decades. Decorative concrete overlays apply directly to the existing concrete substrate without any additional hard surface materials required, and concrete overlays are mixed on site, to measure, eliminating any waste or additional cost for overage materials often required with other flooring options.
Enjoy unlimited design potential with custom stains, stamp patterns, and hand-carved faux stone designs for realistic flagstone, cobblestone, Ashlar slate, tile, brick, and wood.
Incorporate colorful and artistic elements into floor designs with multiple stain colors, concrete stamps, and stenciled designs.
Obtain the look of high-end, natural finishes like real stone, wood, and marble at half the cost of the real materials.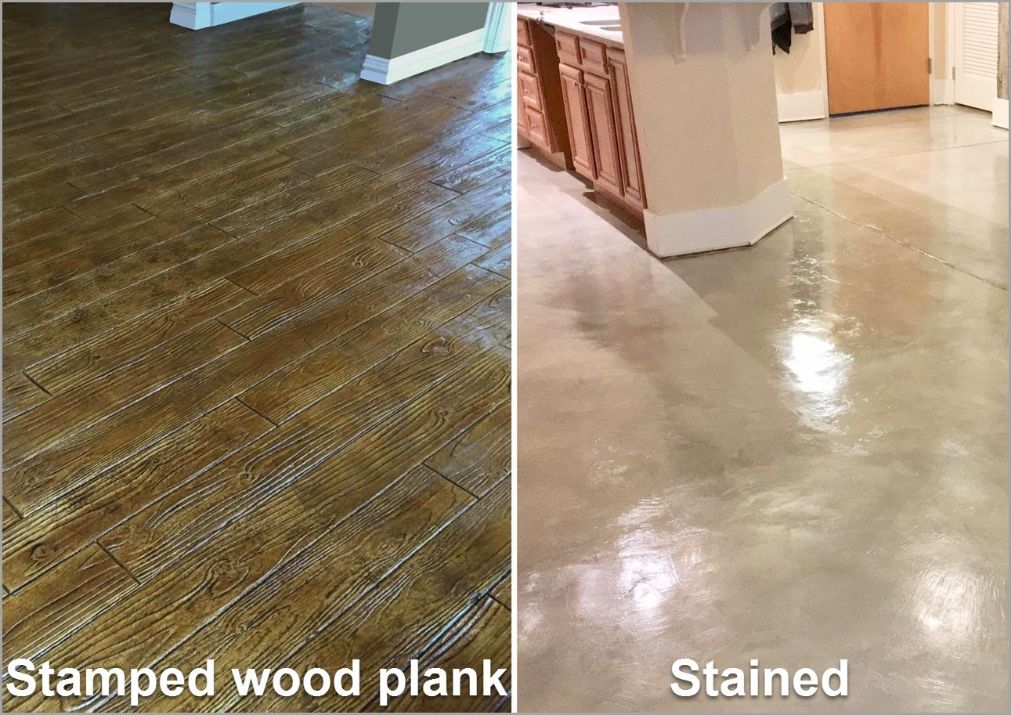 Maintain a cleaner, greener home with decorative concrete
A green lifestyle focuses on reducing, reusing, and recycling whenever possible. Concrete floors reduce energy use for heating and cooling by absorbing heat (solar gain) or cold and releasing it slowly to regulate the temperature in a room. Decorative concrete floors don't need special cleaners as required for carpet, hardwood, grouted tile, or real stone, reducing cleaning time and the cost of multiple cleaning products, with no need for harsh chemicals or toxic products that can adversely impact air quality in your home.
For interior floors, regular dry dust mopping will keep your floors dust-free and shining, with occasional wet mopping with a gentle, neutral-pH cleaner like Dawn dish soap.
Outdoor surfaces like real cobblestone or flagstone stubbornly hold on to dust, dirt, and debris, but decorative concrete floors have no grout lines or crevices to trap dirt and can quickly be swept clean.
Driveways, patios, walkways, and pool decks can be safely washed with a medium bristle push broom or pressure washed with a mild, biodegradable detergent that won't harm your lawn and plants.
Decorate concrete surfaces to resist moisture, mold, and bacteria growth, keeping all your spaces cleaner and more allergen-free.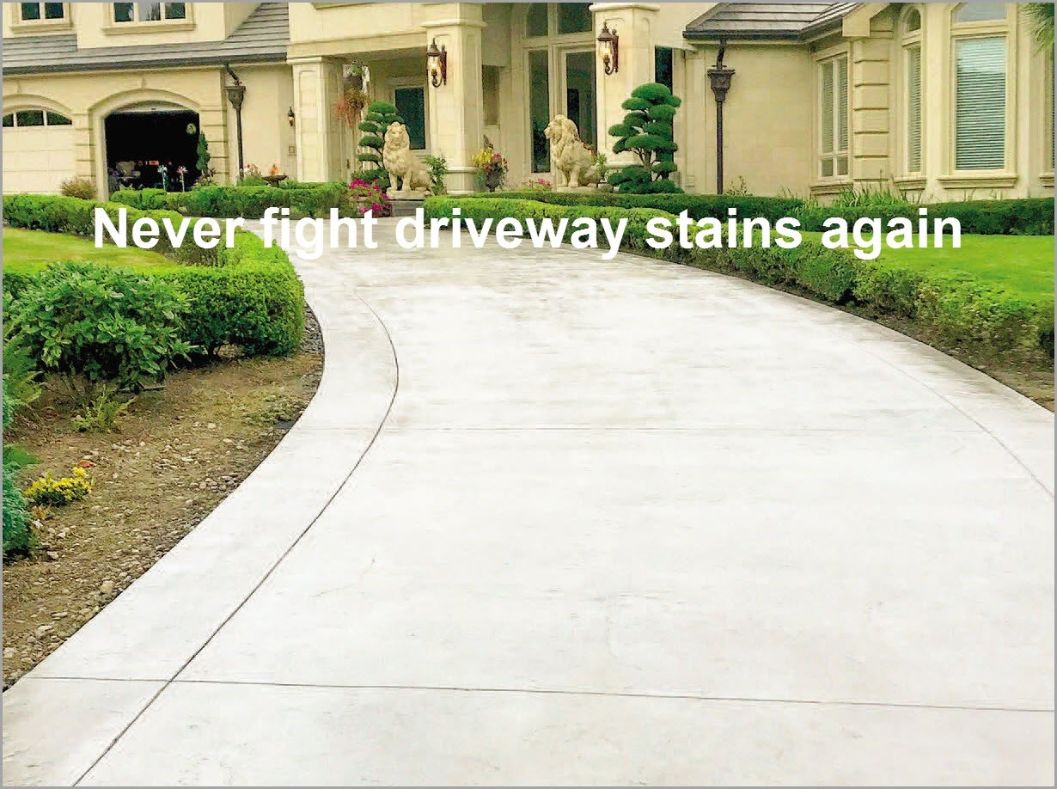 Concrete Craft is ready to help you "green up" your home and yard with decorative concrete enhancements for the interior and exterior floors and vertical surfaces like fireplace surrounds, seat walls, retaining walls, siding, and more. While improving the aesthetics of your home, you're also minimizing your home's impact on the environment with resource-efficient decorative concrete. Contact us today or go online to www.concretecraft.com to find the Concrete Craft location nearest you and schedule a free design consultation. You can live cleaner, greener, and more carefree with decorative concrete as an integral part of your home design for interior floors, patios, driveways, walkways, pool decks, or porches.