Enhance Your Interior Walls with Faux Stone Vertical Concrete Designs
For centuries, stone has been a favored design element in homes. Think Medieval castles, windswept seaside cottages, rustic cabins in the woods, and … the Flintstones. Inside and out, masonry and stonework have been critical elements in homebuilding for their durability and natural beauty since, well, the Stone Age.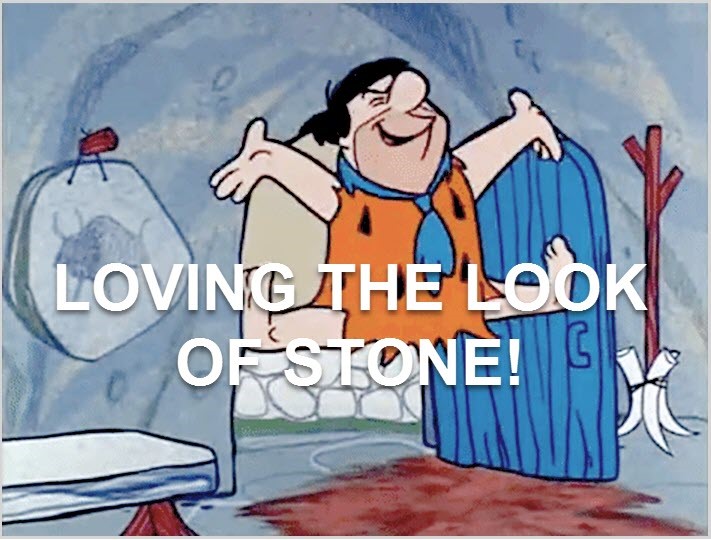 And our love affair with stone continues today, bringing the warmth and security of rock-solid stability right into our living rooms, bedrooms, kitchens, baths, and more, enhancing our living spaces with the beauty of natural stone and rock.
Faux stone that looks like the real thing
Concrete Craft® can bring the beauty of real stone into your home with vertical concrete resurfacing to transform walls, shower stalls, fireplace surrounds, quaint nooks and crannies, and other vertical surfaces into realistic-looking rock and stone finishes. Our stamped and hand-carved vertical overlays reflect some of the newest trends in decorative concrete, meeting the demand for the elegance of stone at an affordable price. Our faux stone custom overlays can mimic natural stone in look and texture but at about half the cost of the real thing. It's no longer cost-prohibitive to indulge your love of stone, both inside and outside your home.
Here are some examples of bringing the beauty of faux stone concrete overlays into your home in ways you might not have considered.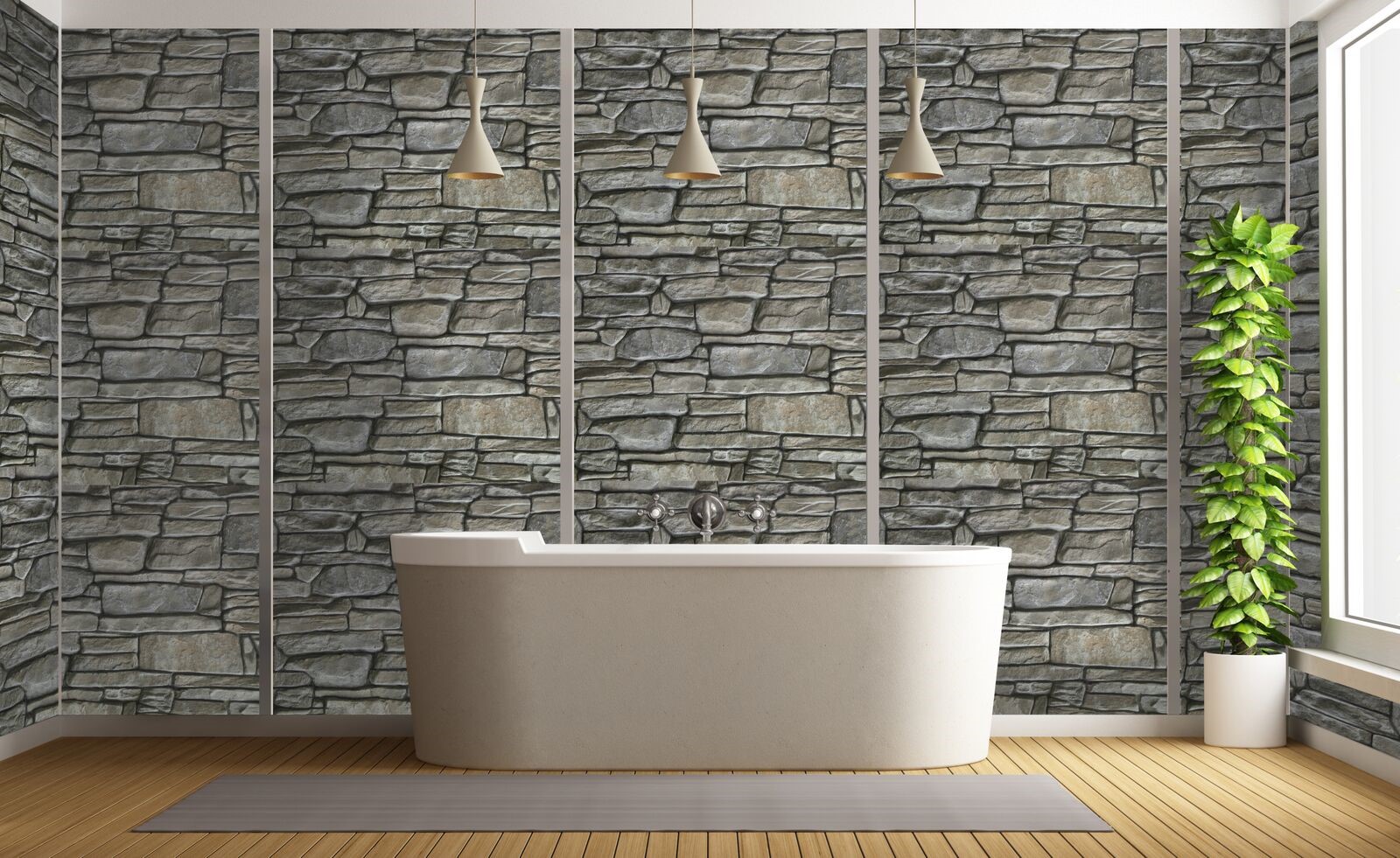 This bathroom becomes a luxury spa with realistic Mountain Drystack decorative concrete walls. Individually carved stones and custom concrete stains create true-to-life textures and colors, bringing the outdoors inside in a beautiful way.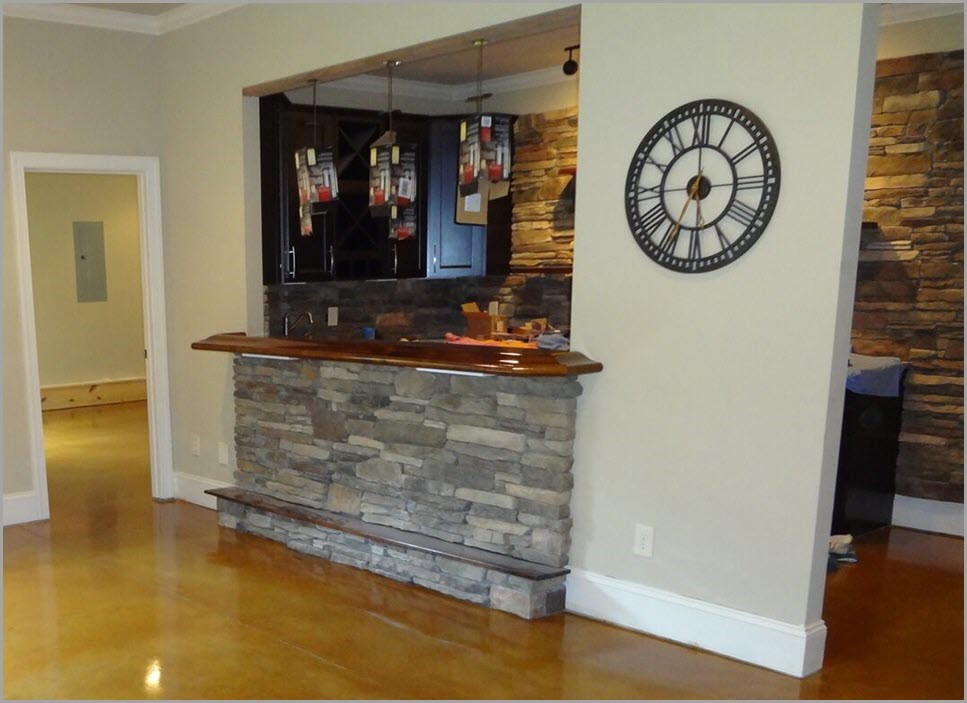 Faux stone finishes create a "neighborhood hangout" feel to this great room, perfect for family nights, parties, and entertaining. The stone wall and bar countertop front anchor the room, making this the focal point of all activities and the perfect backdrop for comfy couches, recliners, and plush rugs. Stock up on food, snacks, and drinks, and let the games and movies begin!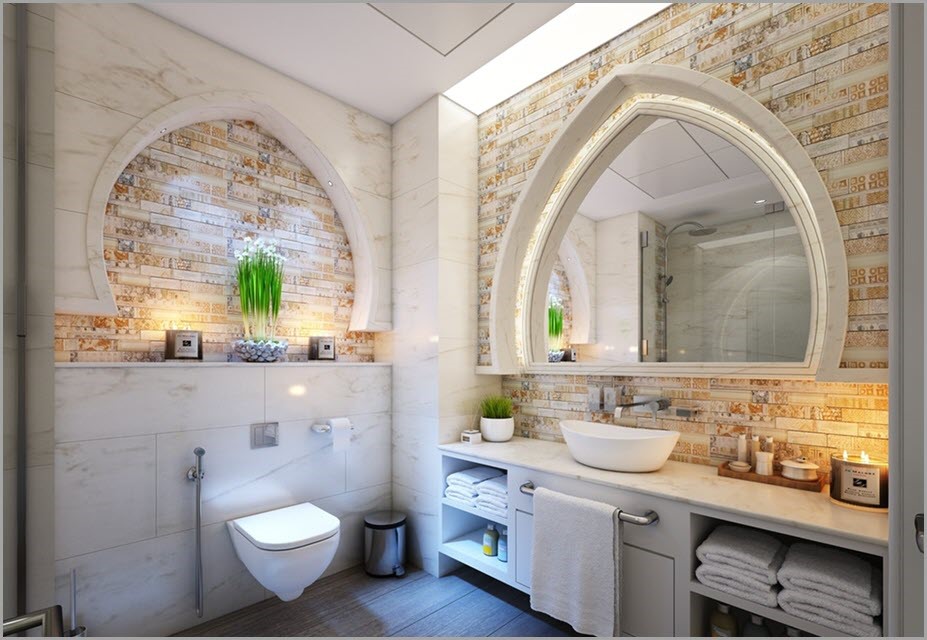 Accent areas can be effective in showcasing beautiful faux stonework, like this bathroom with neutral-colored stacked stone on a portion of the walls. It pairs beautifully with the marble walls and the natural stone colors warm up the all-white room and soften the angular surfaces. Subtle, integrated lighting sets the whole room aglow.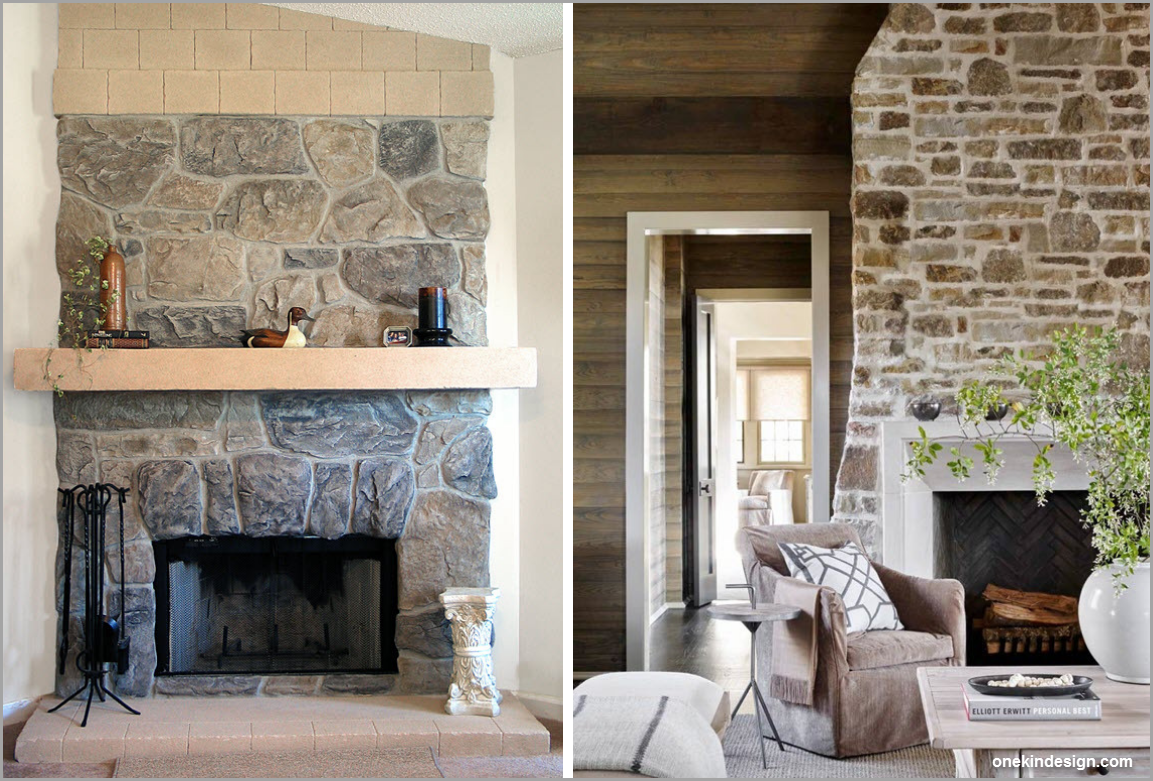 Resurface or reface an aging, dated fireplace with faux stone designs like Castle Rock or random stone to modernize your space. Our concrete overlays can be applied over brick, tile, drywall, concrete, and wood so you don't have to demo existing facings. You can give the fireplace a greater presence by extending the stonework all the way to the ceiling.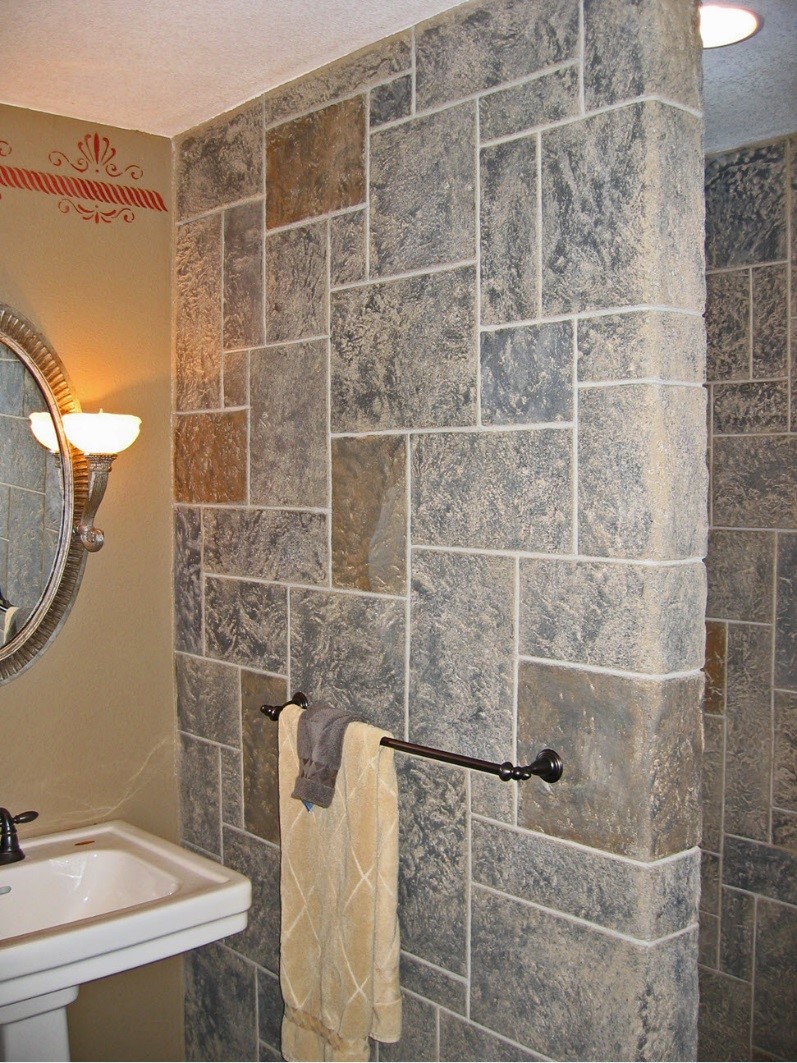 Turn your master bath and walk-in shower into a new experience with hand-carved, faux-finish limestone walls. This bathroom went from ordinary to extraordinary with the rustic beauty of authentic-looking stone. The continuous sealed surface resists moisture and protects against mold and mildew growth, making this bathroom easy to keep clean. The sealed "grout lines" will never crumble or discolor as can happen with real grouted stone.
Treat yourself to the beauty of stone
There is no longer any reason to resist the lure of rock and stone enhancements for your home. Concrete Craft's proprietary processes and products can replicate natural stone on vertical surfaces with custom, hand-cut resurfaced concrete overlays for far less money, time and mess. Plus, the expertise and attention to detail of Concrete Craft are not available with other decorative concrete companies.
Fiber-enriched sand overlay mix creates a realistic stone surface.
Hand-cut stone shapes give the look and feel of natural stone.
Practically limitless custom designs and colors.
Custom staining results in a more consistent color overall.
The size and shape of stones can be adjusted to fit any space, including around corners and into narrow spaces.
Workmanship and materials have a two-year warranty*.
Here are examples of some of our most popular faux stone vertical concrete resurfacing options for both indoor and outdoor applications: Orchard stone, Mountain Drystack, European fan, hand-carved stone, Castle Rock, random sandstone, hand-scored limestone, and English cobblestone. However, you're not limited to these. Concrete Craft Co-founder Dan Lightner declares, "If you've seen a piece of rock out there, we can duplicate it."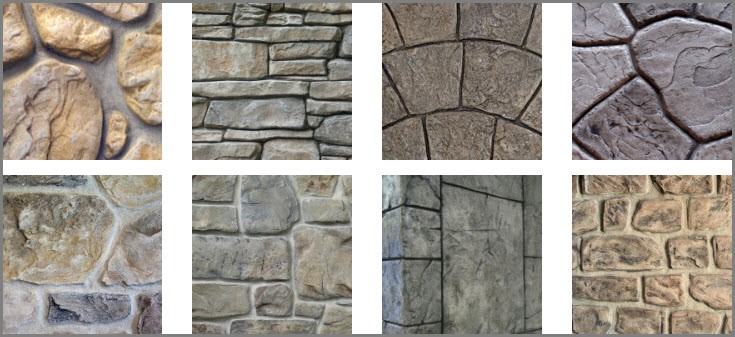 Contact us today or go online to www.concretecraft.com to find the Concrete Craft location nearest you and request a free, in-home consultation on introducing faux stone finishes into your home. We are also experts with stained, stamped, and resurfaced decorative concrete for your home or business for interior floors, patios, pool decks, seat walls, driveways, walkways, porches, house siding, retaining walls, and more.