Give The Gift Of Enduring Beauty With Custom Decorative Concrete
It's the time of year for gifts, gifts, gifts! Giving gifts to loved ones and friends is a big part of the holidays whether you celebrate Christmas, Hanukkah, Kwanzaa, or Santa Claus. A recent headline stated this holiday shocker: "U.S. Holiday Sales to Cross $1 Trillion for First Time …" (BusinessInsider.com). That total is mind-boggling, especially when it translates into socks, clothes, jewelry, chocolates, wine, and tech toys. That's a lot of stuff that will have its 15 minutes of fame and pass into holiday history. This year why not take your piece of that $1 trillion and invest it in the perfect gift that will last for years and give enjoyment every day – decorative concrete enhancements for your home.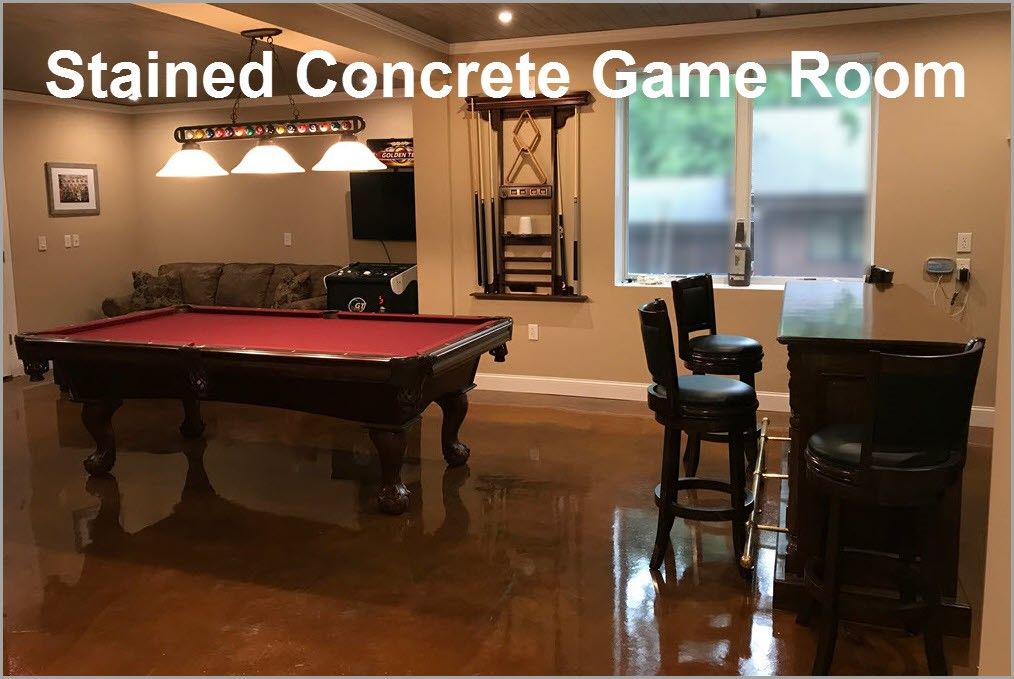 Despite the staggering prediction for holiday spending, many families keep a sharp eye on their holiday budget. Concrete Craft® can help you make a lasting difference with your holiday giving by transforming your indoor and outdoor spaces with stained, stamped, or resurfaced decorative concrete overlays that will benefit the whole family.
Replace outdated flooring
The holidays can cause us to turn a critical eye on our homes as we prepare for the inevitable visits from relatives and friends. If you still have the flooring you wanted to replace five years ago, now is the time to refresh all your floors with decorative concrete overlays. Tear up carpeting, tile, and damaged hardwood and, with a concrete overlay, have a fresh surface to stain, stamp, stencil, or hand-cut to your design of choice.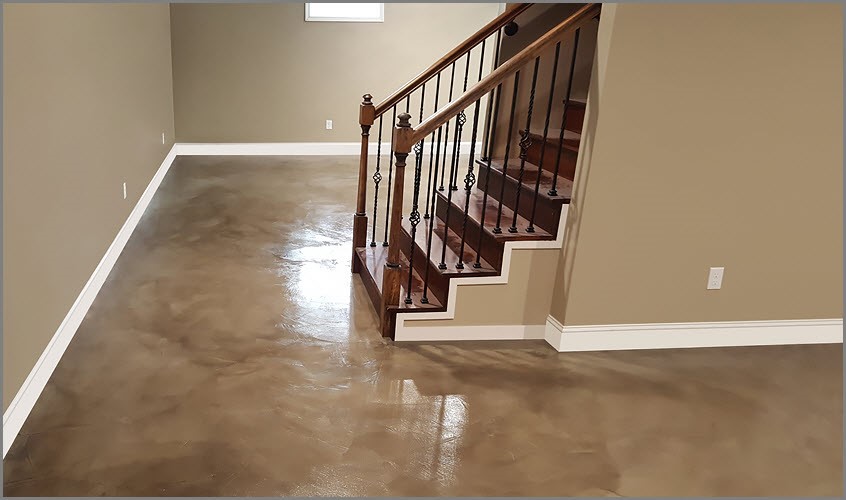 Retire mismatched floor treatments and have one style for the ground floor that makes your home feel bigger with a continuous design throughout. This custom-stained concrete floor in gray and walnut colors creates a beautiful, neutral pallet compatible with any design style from traditional to modern. The durability and easy maintenance ensure years of gracious, care-free living. With a decorative concrete overlay and stamped concrete or stenciled patterns, you can even have the coveted look of real hardwood flooring throughout your home for about half the cost of real materials.
Rejuvenate the fireplace
Over time, a wood-burning fireplace can get dirty and unappealing with soot accumulation that sticks to any surface. Painting a brick fireplace only covers the problem, eventually, the paint is ruined with soot and dirt that absolutely won't come off. With vertical concrete resurfacing, Concrete Craft can transform your fireplace to better than new by applying a faux stone or wood finish right over the old structure, including wood, drywall, brick, stone, and concrete.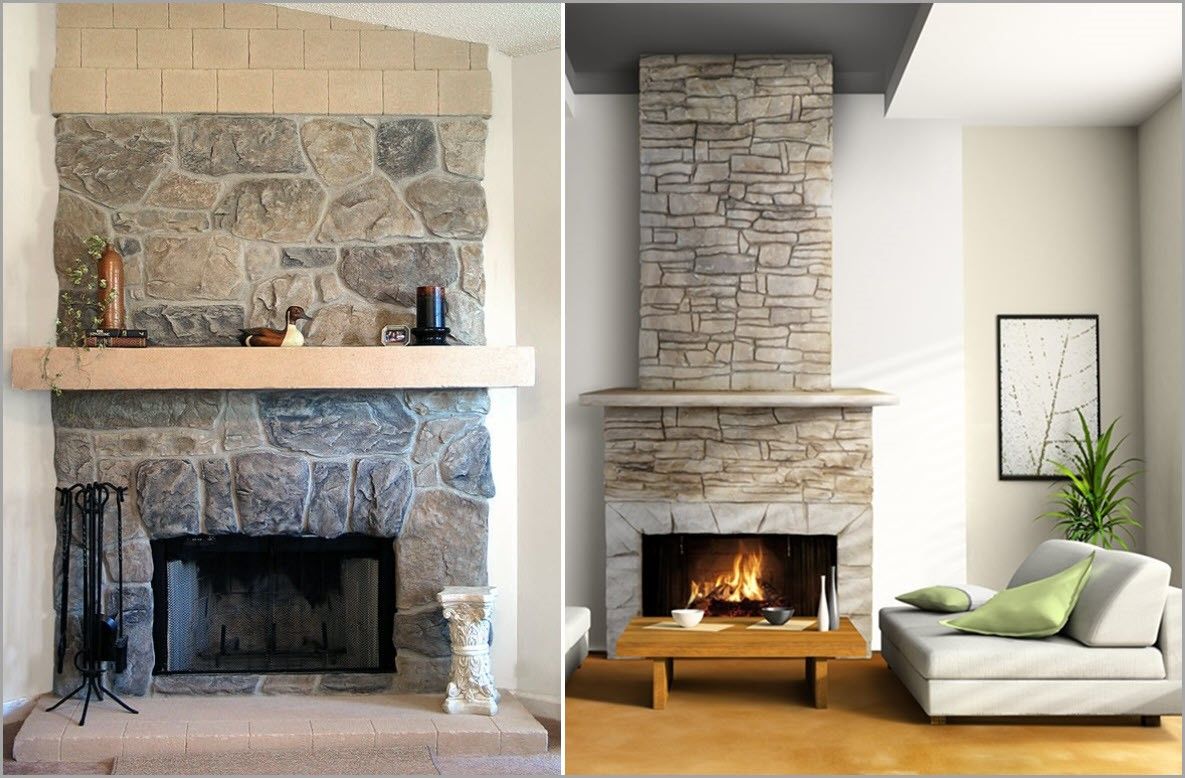 Orchard stone gives a rustic feel for a family room or creates a more elegant faux stone gas fireplace with Mountain drystack in a formal living room. You can have a completely new look without having to demo and replace the existing fireplace. Vertical concrete overlays allow you to alter the fireplace surround, increasing width or height, to create a modern fireplace with new faux stone or wood plank designs. The durable, sealed finish resists dirt and soot buildup and wipes clean so your fireplace will always be a welcome spot to relax or gather the family together.
From master bath to serenity spa
Bathroom and shower renovations are at the top of the remodeling wish list for many homeowners. Updating your master bath is easy by integrating decorative concrete flooring and vertical faux stone textures for the look of a home spa or luxury bathroom. Transform a walk-in shower with stonework that wraps the walls in natural beauty. Invite outdoor textures indoors with faux stone by creating an accent wall or enhancing sinks and countertops with a concrete backsplash.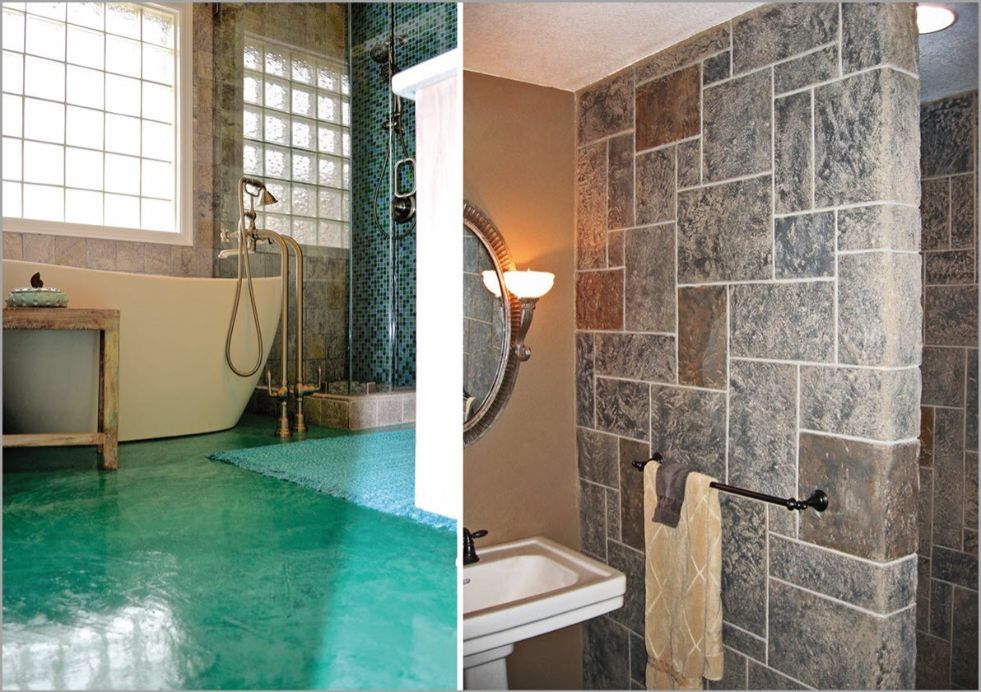 Moisture-resistant stained concrete floors eliminate humidity problems and mold so common in bathrooms. Plus, the tough finish repels stains of all kinds, including body oils, lotions, tanning creams, hair color touchup products, and more. The ease of keeping the master bath spa fresh is a gift itself. No more scrubbing stains off floors and walls, the continuous sealed surfaces quickly wipe clean with a mild, pH-neutral cleaner.
The dream driveway
The gift of a resurfaced driveway may be exactly what you need to make this holiday especially memorable. A cracked, uneven, and discolored driveway brings down the curb appeal of your home. A new driveway is not out of reach with decorative concrete overlays or other concrete restoration products from our MasterProTM line. No demolition and your driveway can be completely transformed in just a few days to a driveway that will do you and your home proud.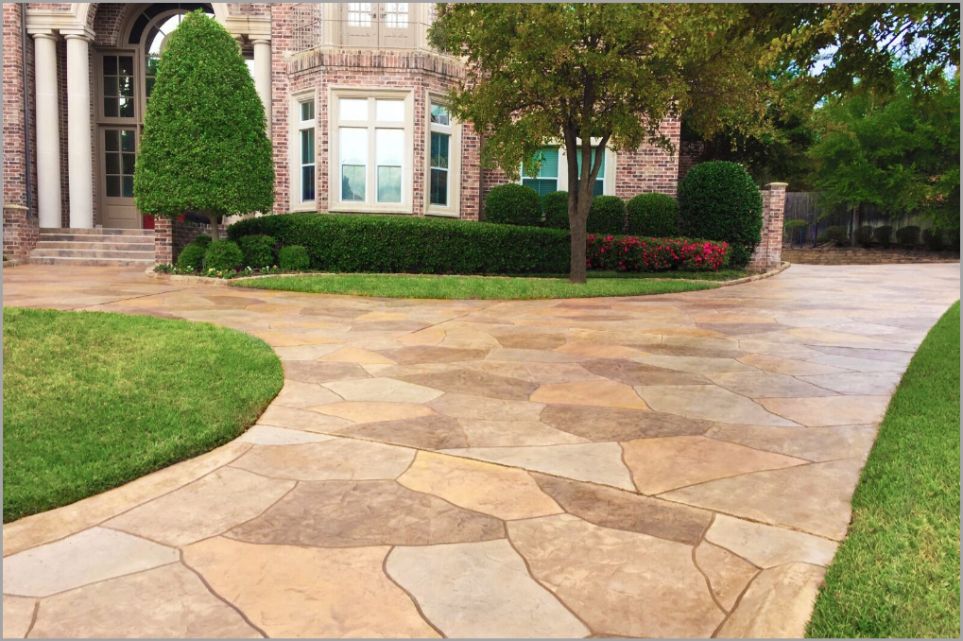 A hand-cut and custom-colored flagstone pattern is one of the most popular driveway finishes. Stained concrete wins out for the economy, and stamped concrete patterns open up almost endless design possibilities with options like cobblestone, Roman slate, Ashlar slate, brick, wood plank, and more. Custom staining ensures you can match house colors or any other landscape architecture you have. The last driveway you'll ever need to buy, it's the gift that keeps on giving.
Make your holidays beautiful
Making your home more beautiful with decorative concrete is a great gift for yourself and your family. It's a gift that truly will keep on giving with functionality and durability that will enhance everyday living for years to come. If you want to surprise someone with a future installation or they live far away, a Concrete Craft gift certificate can make the holidays bright. You can gift any amount, and the recipient will be able to work directly with their local Concrete Craft craftsman to design the perfect decorative concrete installation to make their life more beautiful.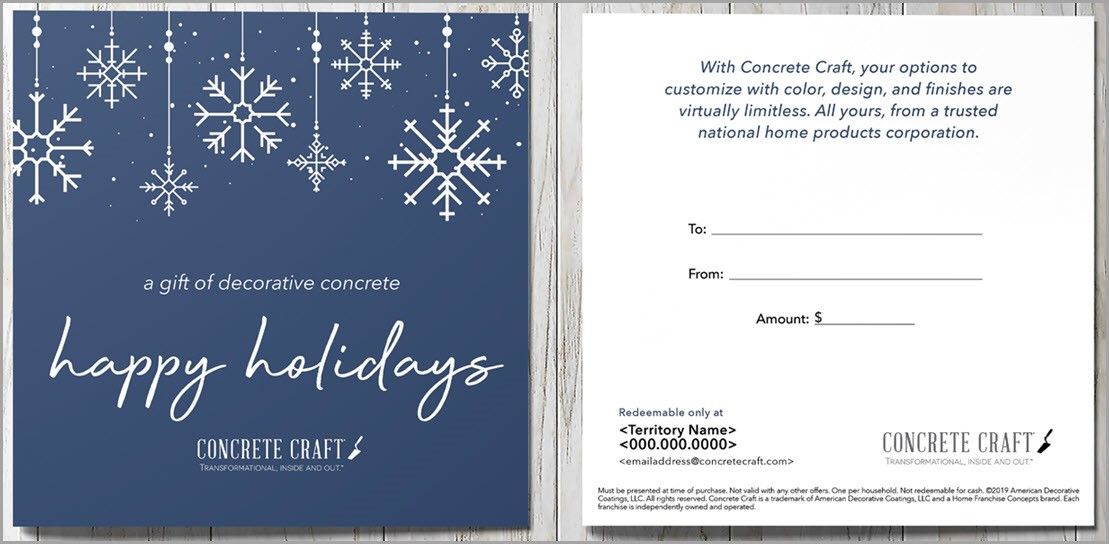 Contact us today or go online to www.concretecraft.com to find the Concrete Craft location nearest you to ask about gift certificates for holiday gift-giving. If the recipient is distant, do a ZIP Code search to find the Concrete Craft in their area, and buy the gift certificate from that local business since each location serves its surrounding territory and that is the person your family member or friend will be working with. We pride ourselves on integrity and high-quality products so you can rest assured your gift will be well received. You can trust the professionals at Concrete Craft for:
Easy, quick installation by trained professionals
Durable finishes that do not fade, chip, stain, or peel
Unsurpassed attention to detail and authenticity in the designs
Happy Holidays from everyone at Concrete Craft!