How Stained Concrete Floors Can Set Your Business Apart From The Competition
Success in business can depend on differentiating yourself in the marketplace; how are you different—better—than the other guys? Some common areas where businesses strive to set themselves apart are:
Product innovation
Quality and value
Customer Service
Good working environment
Elevated shopping experience
In today's Internet-driven world, your business will be talked about. So, what will customers and employees be saying? Positive customer experiences get shared with friends and family, often leading to new business. Happy employees will influence others looking for work and can help you build a reliable workforce. Believe it or not, Concrete Craft® can help you elevate your business in ways that will get you noticed and keep you ahead of the pack!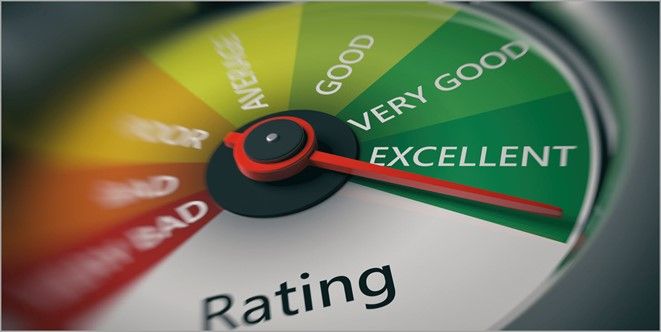 Positive interactions at all levels of business develop good brand reputation which can place you ahead of your competition
Making your facilities the best they can be
Whether for customers or employees and prospective employees, you want and need your business to make a good first and ongoing impression. If your store, building, or offices are rundown, dingy, or damaged, people will be inclined to pull away. Customers may not even enter, and employees will eventually seek out a more agreeable working environment. If you've let ambiance slide in light of other more pressing expenses that keep the doors open, Concrete Craft's amazing stained concrete floors can help with both ambiance and a healthy bottom line. You've heard the saying, "What a difference a day makes," well, read on to see what a difference a decorative stained concrete floor can make in promoting your business.
Beautiful, low-maintenance entryway
Your storefront or entryway should be inviting to customers. Given a choice, shoppers will choose the cleanest and most appealing surroundings to spend their time and money. An entryway finished in decorative concrete will resist dust and dirt buildup, repel moisture, and inhibit mold and mildew that can creep into outside crevices and make a commercial business appear unkempt. The past year-and-a-half has seen sanitation and cleanliness elevated to a science and the ease of maintenance of stained concrete will keep you highly rated as a desirable business to patronize. A quick sweep will keep your front door and entryway customer-ready around-the-clock.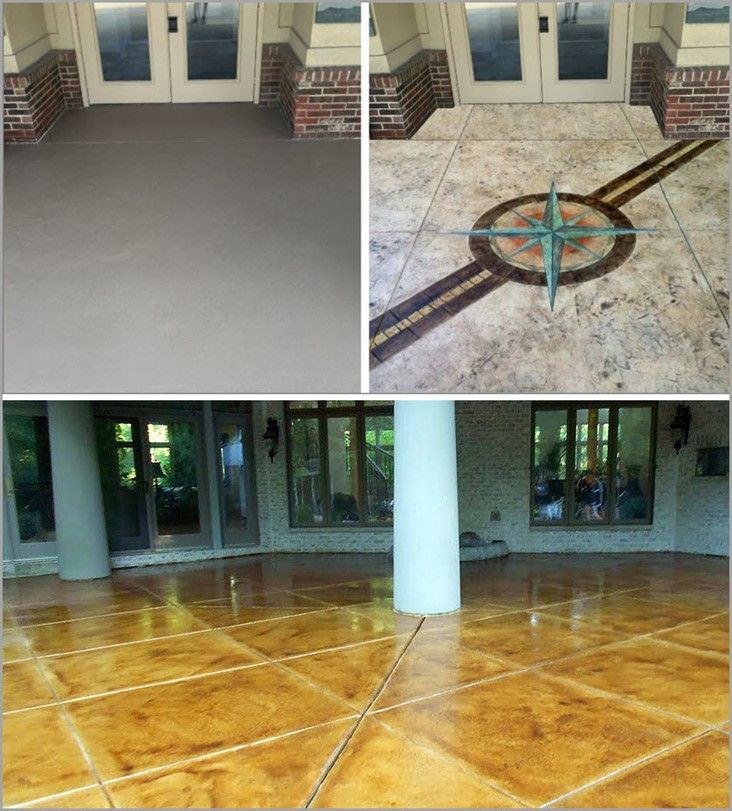 Your storefront or offices should keep pace with design trends to attract customers and even prospective employees
Repair a discolored concrete entrance with a sealed, resurfaced concrete overlay that hides imperfections with a simple broom-swept finish that will never again become faded and worn.
Really dress up your entryway with stained concrete and a stenciled design for dramatic impact with a unique colorful pattern or your own company logo.
A tired courtyard can be revitalized with a vibrant concrete stain for color and shine to draw attention to your business.
Stained concrete can produce stunning effects: antiqued, variegated, mottled, or a consistent monochromatic color. Options of water-based or acid-stain treatments can create anything from the appearance of polished marble to natural stone.
Update offices with stylish floors
It's not unusual for offices to have stretched and lumpy carpeting that has years of accumulated dirt, smells, and lingering stains. It can be disheartening to come to work and stare at the same coffee stains every day, so give yourself and your employees a positive lift with new concrete floors that reflect beauty and style. Add subtle sophistication with the look of polished marble, natural stone, hardwood, or stamped concrete classic patterns like brick and tile to any interior floors for an exceptional workspace.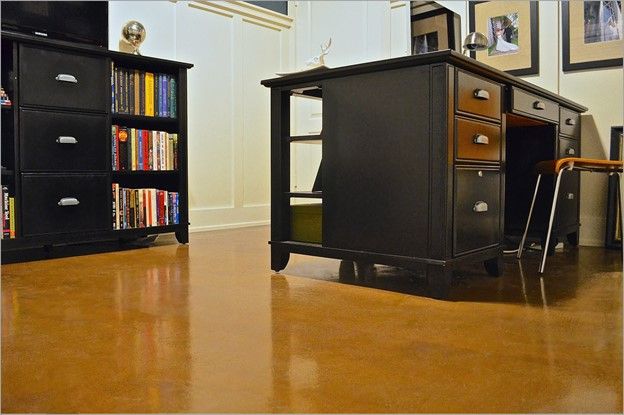 Managers and employees will appreciate the fresh, clean workspaces that result from low maintenance, stained concrete floors
A posh office, conference room, or reception area can be refurbished with a resurfaced concrete overlay that is then stained, stamped, or hand-cut for an exquisite finish.
Maintenance is minimal, making busy offices and large interior areas cleaner and safer so you can focus on the work at hand.
Indoor air quality is improved with decorative concrete floors that resist spills, stains, moisture, and mold and bacteria growth.
Individual offices, community work areas, breakrooms, and restrooms will be cleaner and more inviting with the stain-resistant finish that keeps floors looking like new.
Protect and beautify every area of business
Whatever makes up your business, warehouse and storage space, high-traffic reception areas and penthouse conference rooms, retail stores or restaurants, stained concrete floors provide low-maintenance, extremely durable floors for every need. The variety of colors, finishes, and design options makes stained concrete an affordable option for even the lowliest spaces such as warehouses, hallways, and storage rooms. Damaged floors are not desirable anywhere, and stained concrete is a very economical way to enhance large areas while providing tough, durable finishes that will last for years.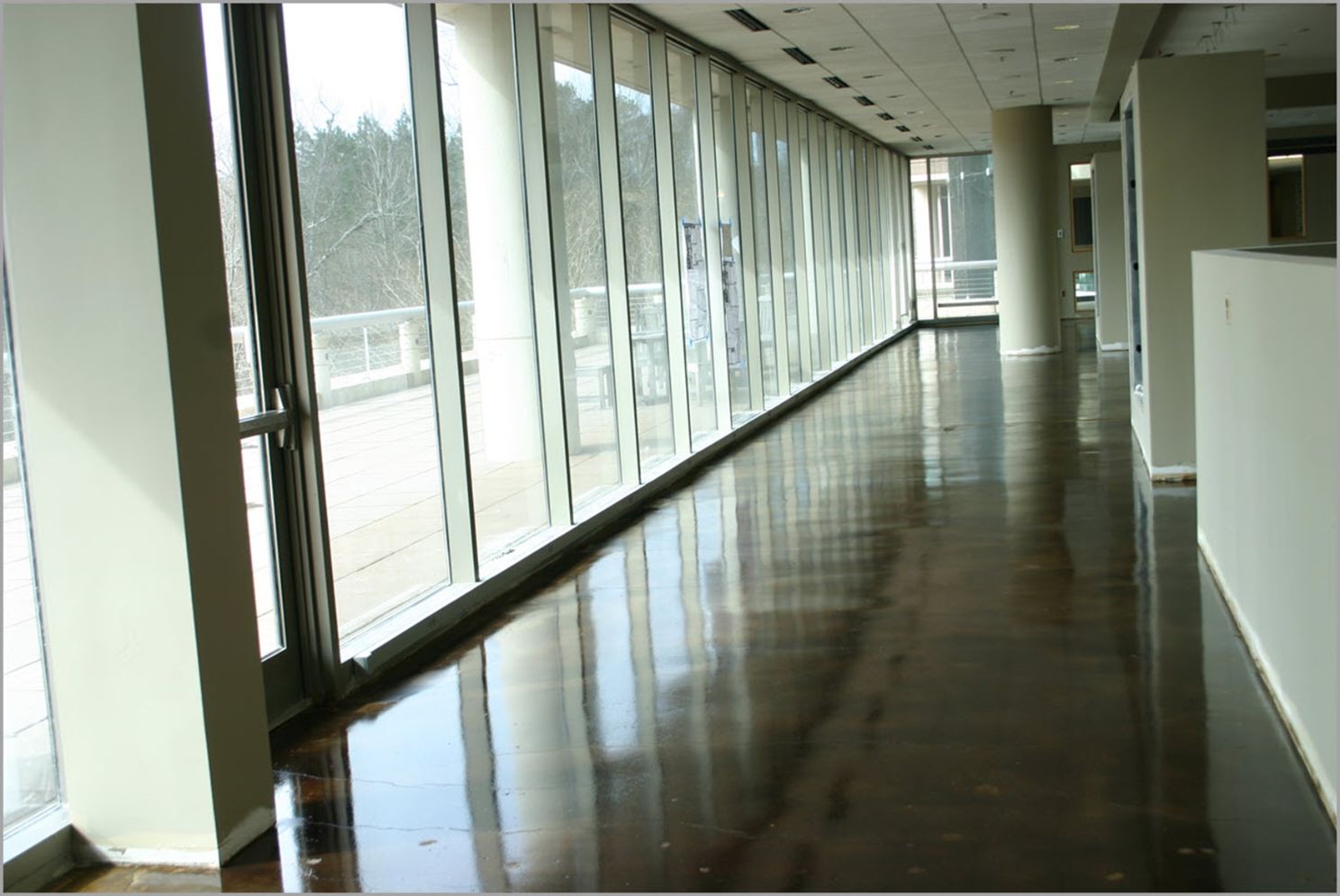 Seamless, sealed stained concrete can be the last floor you ever install in your business, saving substantial maintenance and renovation costs year after year
For large areas like warehouses, showrooms, and walkways, stained concrete is the most economical way to transform, beautify, and protect your floors against forklifts, heavy equipment and constant foot traffic.
Maintenance costs will drop, no periodic carpet cleanings and hardwood floor resurfacings have to fit into the budget. Decorative concrete floors stay clean with dry mopping and an occasional wet mopping with a mild detergent.
Large work areas that need durability and presence but not necessarily design, can be renovated and enhanced to create attractive and functional spaces with simple concrete stains with high gloss or matte finishes.
Have unique statement floors in your brand colors across all locations
For a business with multiple locations, our network of Concrete Craft franchise owners makes it easy to have consistent branding at all locations. You can coordinate your locations to receive identical stained concrete floors, touting your brand colors or integrate logos at entrances or showrooms for beautiful uniformity. Flooring concerns will become a thing of the past as durable, decorative concrete finishes can last decades without damage. If necessary, resealing heavy-traffic areas after a few years will restore shine and make floors look like new.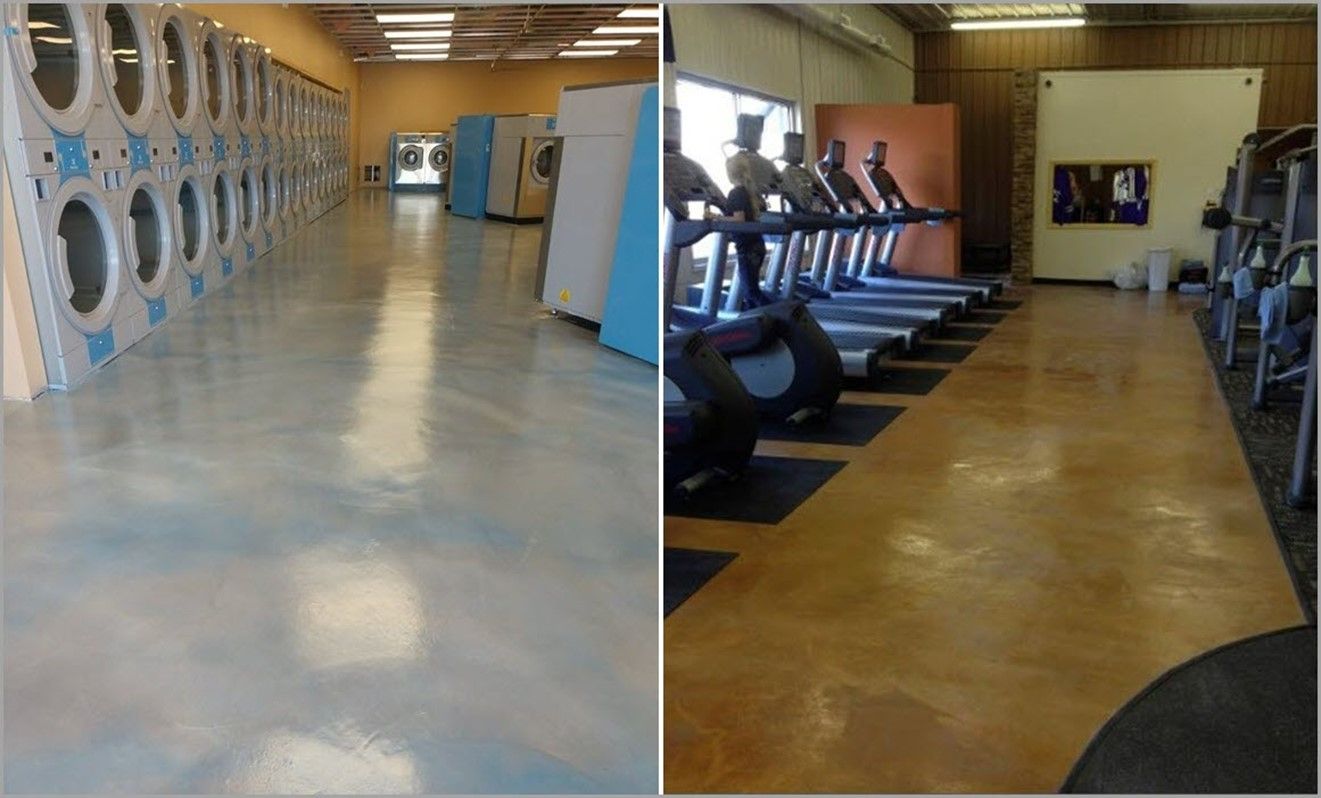 Custom stain colors make your branding an integral part of the décor, subtly enhancing the customer experience
Concrete Craft is ready to help you make your business exceptional by achieving a high-level standard that appeals to employees and customers, so they come back again and again. Call 888-852-9244 today or go online to www.concretecraft.com to find the Concrete Craft location nearest you and request an onsite or virtual* design consultation to see how stained concrete floors will update your business, enhance your image, and both save and make you money!
*Virtual consultations may not be available at every location