Stamped Concrete Can Simulate Real Hardwood Floors
A recent online poll posed the question of what type of flooring was preferred for a living room. By far, the number one choice was the look of hardwood floors. Yes, the look. Although beautiful, it turns out that hardwood floors can be somewhat high maintenance, as these comments indicate: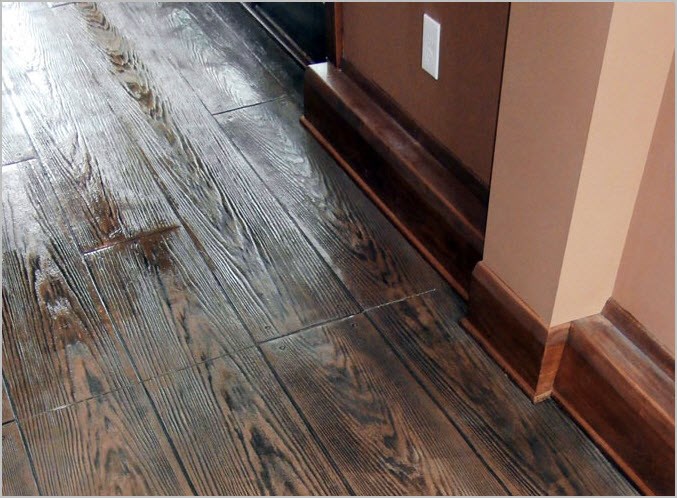 No shoes worn in the house
Scratches easily with tracked in dirt, sand, or gravel
Rearranging or moving furniture to clean can damage the floor
Requires re-sanding and/or re-staining every few years
Water and spills can damage and stain the floor
Pets' claws and "accidents" can soil the wood
This left homeowners who crave the beauty of wood searching for durable, easy-care alternatives to real wood. Would you believe stamped concrete to the rescue?
The artisans of Concrete Craft can turn your interior floors into "hardwood" floors for a fraction of the cost of real wood. This floor looks like real wood planks but is actually stamped and stained concrete. It is scratch and stain-resistant and does not require bare feet to keep it safe.
The stamped concrete difference
Stamped concrete wood plank floors are a popular choice with homeowners and commercial businesses alike. Ideal for both interior and exterior floors, stamped concrete offers durability and unlimited design options that can't be beat. In family rooms, basements, on patios, and more, you can have the look and warmth of real wood, but without the high cost and high maintenance hassles.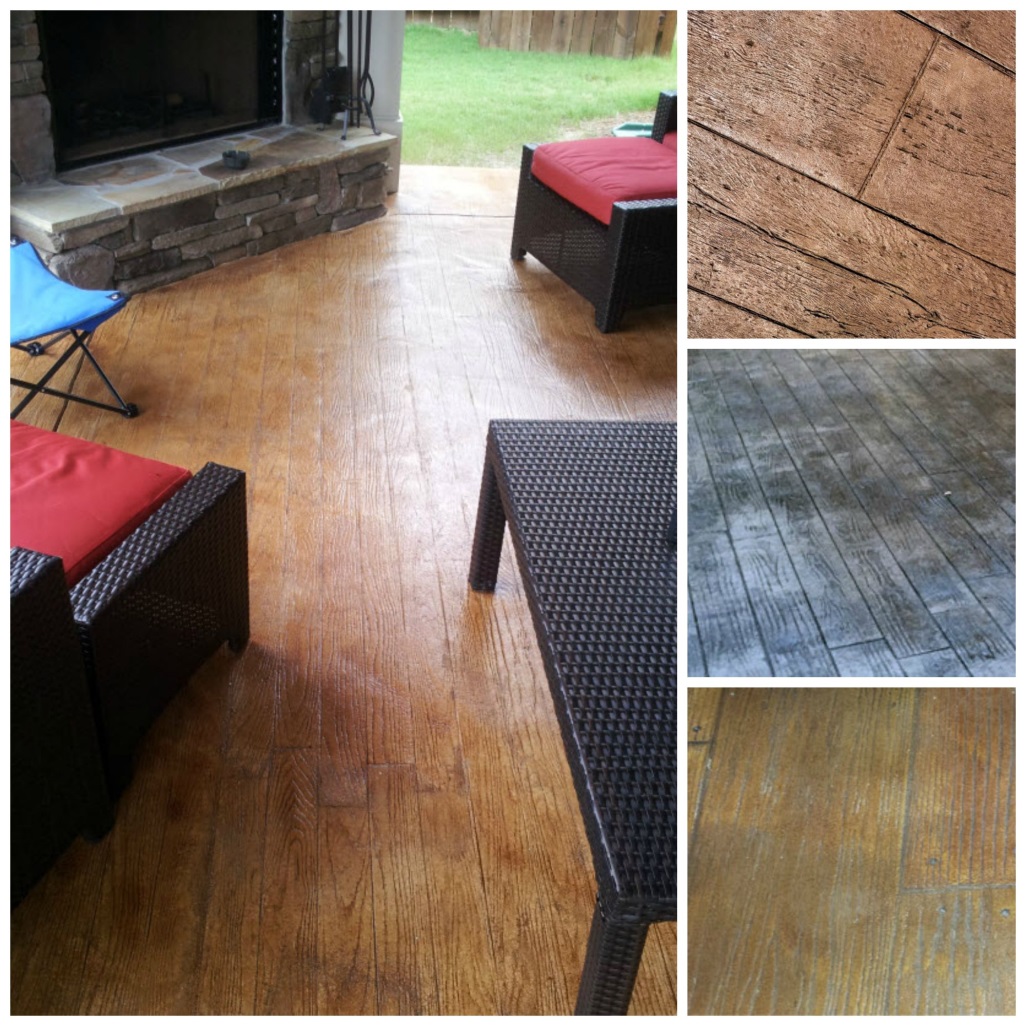 Pictured here are several options, demonstrating the range of colors and styles available, from smooth wood planks to the more rustic look of reclaimed and distressed wood, especially popular for outdoor areas and vacation homes.
Stamped concrete offers many benefits that make it a superior choice to other flooring options:
It's economical compared to real stone, pavers, brick, or wood
Extremely durable, with a two-year warranty* at install
Tough polymer sealers provide UV protection and fade-resistant qualities
Can simulate "real stone" designs, such as brick, slate, stone, and tile
Can effortlessly coordinate with the surrounding landscape and architectural style
Low maintenance; beauty lasts for decades
Stain and weather-resistant
If you're in the market for new floors in your home or business, don't do anything until you talk with the professionals at Concrete Craft about stamped, stained, and resurfaced concrete floors. You'll be amazed at the diversity and styles available. Contact us today or go to www.concretecraft.com to find the Concrete Craft location nearest you and request a FREE estimate. Check out the photo galleries for patios, driveways, walkways, pool decks, basements, commercial floors, and more. You can have truly beautiful floors for a fraction of the cost of other materials.