Three Unbreakable New Year's Resolutions That Are Set in Concrete
With New Year's right around the corner, have you made your resolutions yet? Concrete Craft® would like to help you make a New Year's Resolution that is unbreakable--and literally set in concrete. That way you'll rise above the 80% of people who don't stick to their resolutions for various reasons.
It wasn't important enough to follow through
It wasn't fun eating healthier or exercising more
My resolutions were really just suggestions
I forgot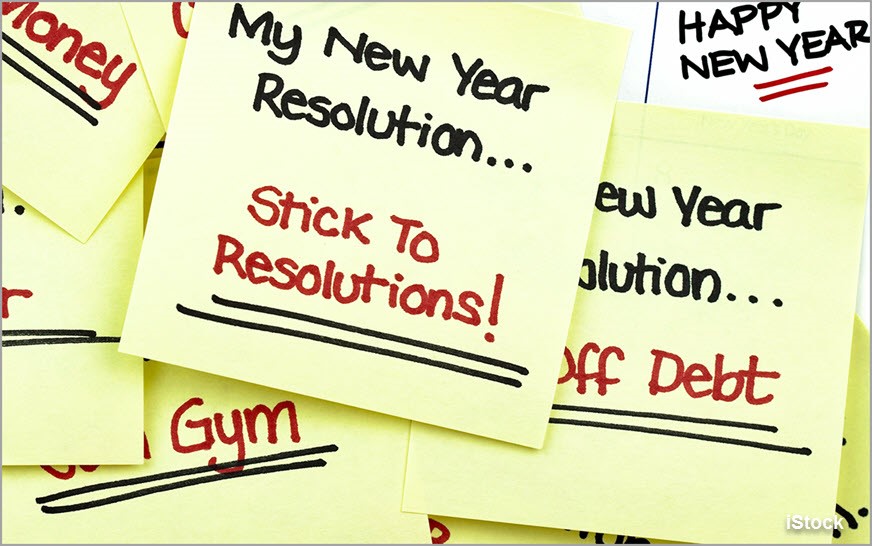 Generally, we think of New Year's resolutions as personal improvement, but they don't have to be. Why not make resolutions about creating a more inviting and functional home? Choose something about your home that isn't working for you and change that. Here are three New Year's resolutions that you can definitely keep in 2019 with a little help from Concrete Craft.
Resolution One: Update your home with new concrete floors
If your flooring isn't adding beauty and value to your home, it's time for a change. Worn-out carpeting and dated tile or linoleum can be defeating all your efforts to have an up-to-date home. Decorative concrete overlays can transform your interior floors into trending natural wood and stone finishes that look authentic. You can have amazing hardwood planks in classic widths or the new wide-plank design in a variety of colors and textures. Bring the beauty of stone into your home or add exciting colors with stained concrete finishes.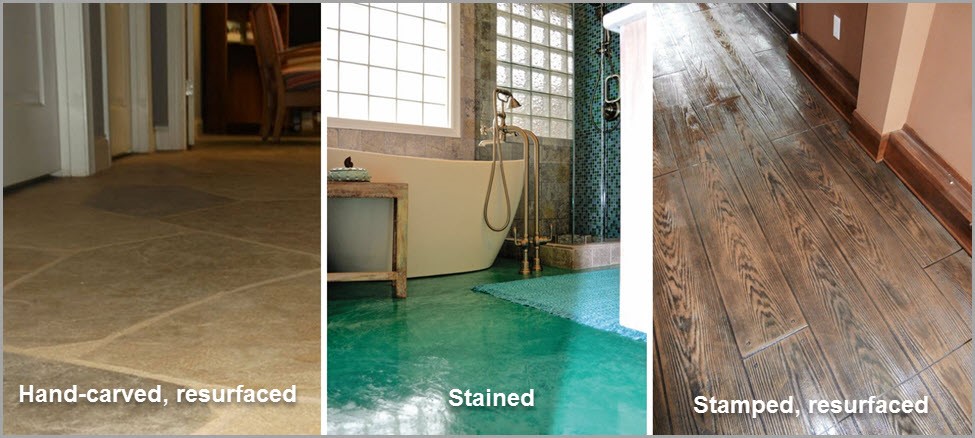 Faux flagstone can be customized with small stones or large stones for the look you want
Concrete stains can bring lively color to small spaces for a big impact
Wood plank stamp patterns can be smooth or whorled for a more rustic appearance
Industry-tough sealers are resistant to spills, chips, peeling, or fading
The seamless finish repels moisture, mold, and dust buildup so your home is more allergen-free
Cleanup is a quick sweep or dust mopping, with an occasional wet mopping
Resolution Two: Blend indoor and outdoor living by sprucing up the backyard
If you've been overlooking the backyard as a viable living space because it's less than inviting, you can easily make your indoors and outdoors blend for more gracious living. An attached patio that shows years of wear can be made to look like new with a concrete overlay and decorative concrete finish of earthy concrete stains or stamped and hand-carved faux stone designs like flagstone, cobblestone, brick, or slate. Continuing the comfort of indoors out to the patio creates a seamless flow from inside to outside, encouraging more time spent enjoying the great outdoors.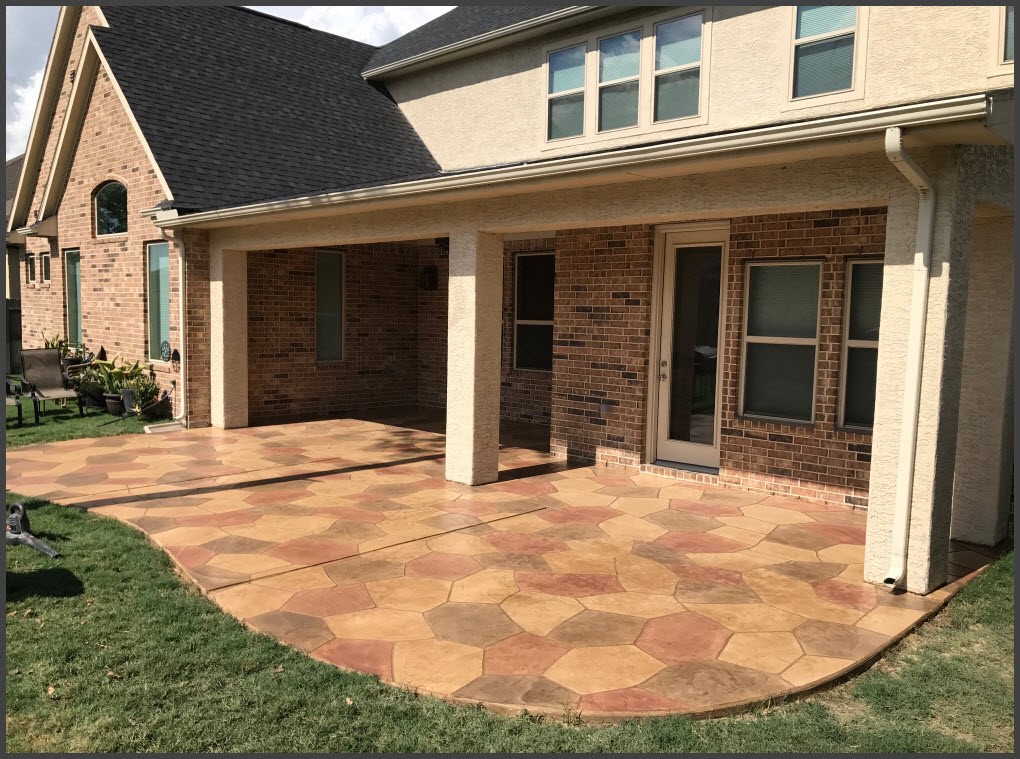 A shabby-looking pool deck from too much sun and weather can be revived with a custom resurfacing by Concrete Craft. Revitalize the pool area and you'll rediscover how relaxing it is to lounge around the pool, working on a tan or reading a good book and feeling your blood pressure drop.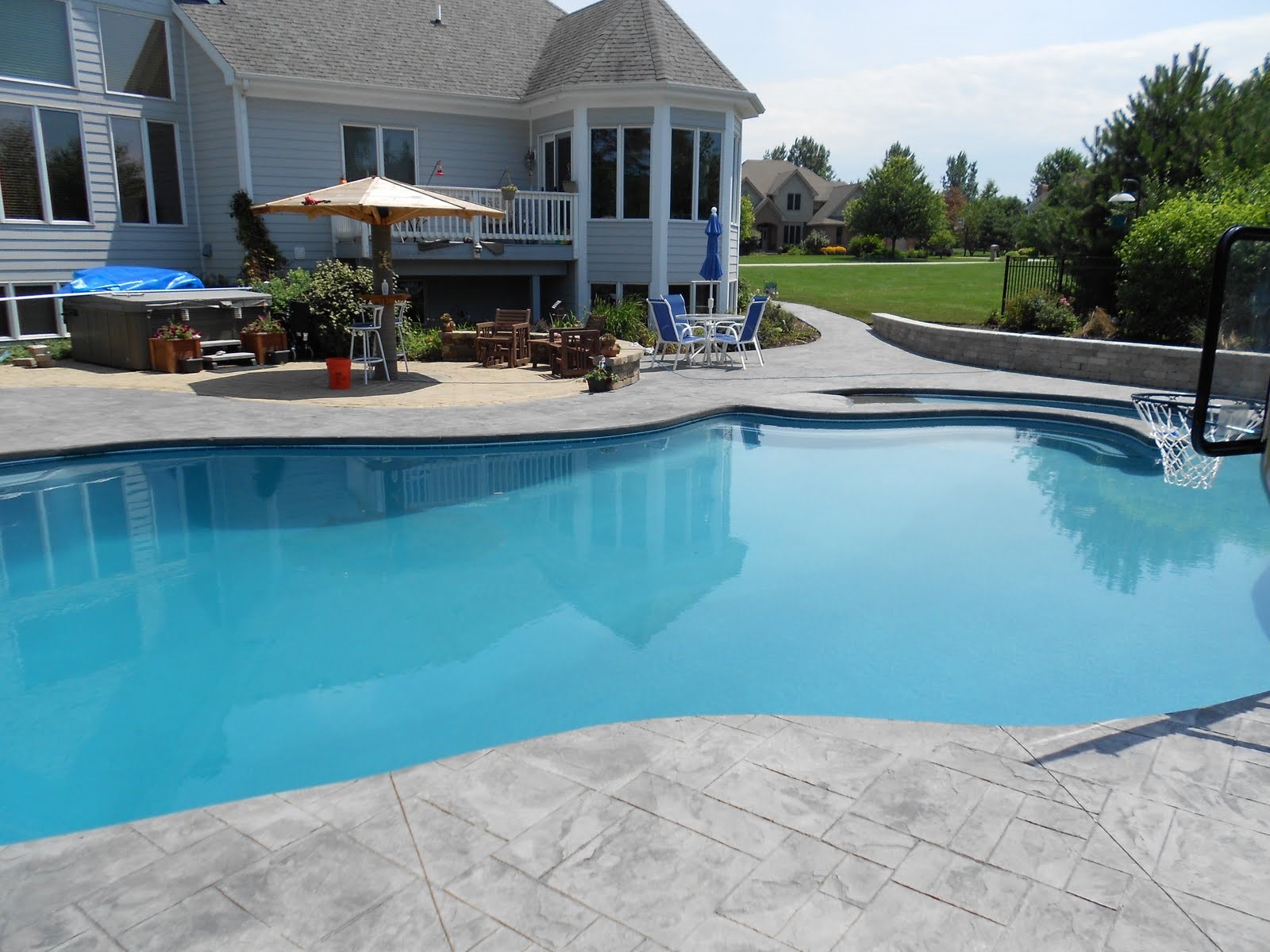 If the weather's too cold now, make that resolution to get the backyard into shape so you won't miss any spring and summertime fun! Try these suggestions to make the outdoors feel more like home:
Clean or refinish patio furniture; buy new outdoor cushions
Have chairs, lounges, ottomans, and tables so everyone can keep food and drink handy
Plants and flowers add beauty and help provide privacy to the patio or pool
Solar lights create nighttime ambiance and increase safety
Tiki torches filled with citronella oil keep bugs away and light up the night
Natural fiber rugs like jute, seagrass, and sisal can add comfort underfoot
Resolution Three: Enhance your home's curb appeal
Concrete usually plays a big part in a home's appearance, with concrete driveways, walkways, front porches, entryways, steps, and retaining walls. Concrete Craft is ready to help you upgrade all your plain or distressed concrete surfaces with decorative concrete overlays to enhance your home's curb appeal and put your "best face forward."
A driveway is a big part of a home's appearance, and if cracks and discoloration have appeared on your hard-working driveway, a concrete overlay can hide the damage and present a fresh surface to stain or renew with a custom, hand-cut design to replicate real stone for an upscale look to your front yard. The bigger the driveway, the more impact a new finish will have, creating a grand entrance to your home.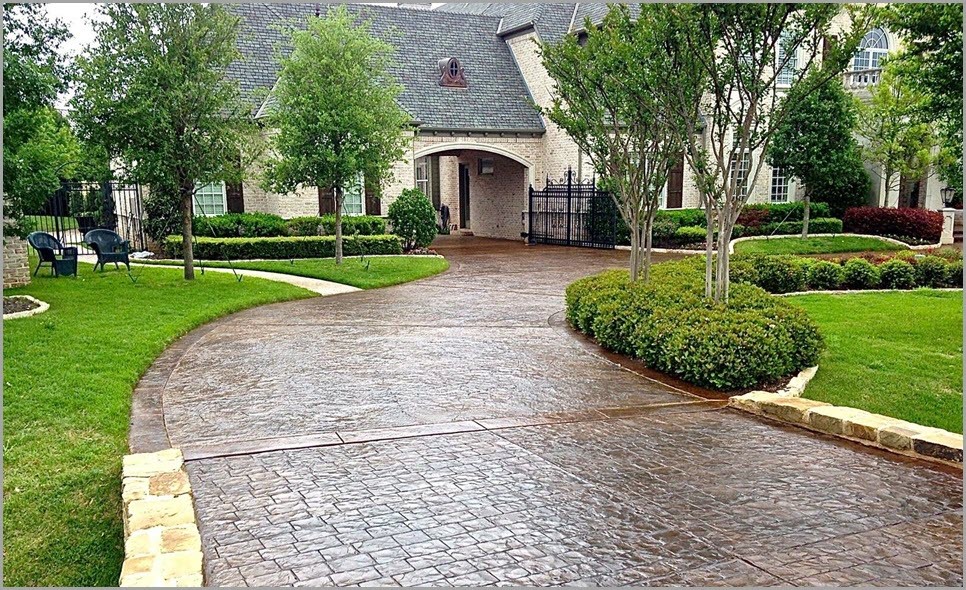 If your walkways are boring gray, Concrete Craft can turn them into an artistic statement with a decorative concrete overlay to repair the surface, hiding all cracks and imperfections, with a stamped, stained, or hand-cut and custom-colored finish in a flagstone, Cobblestone, slate, brick, or sandstone pattern. A continuous design from the walkway to the front door creates a warm welcome for guests, raising your curb appeal to a whole new level.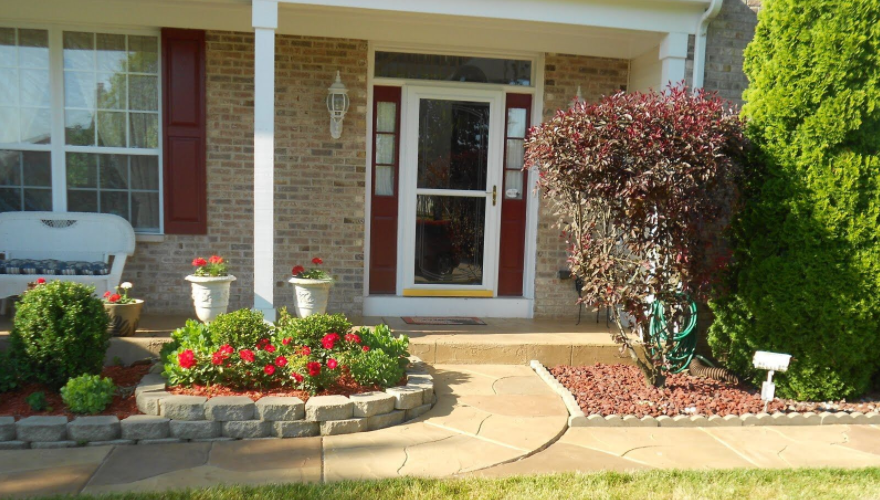 Here are a few quick and easy curb appeal boosts to go along with your new decorative concrete:
Paint the front door a bright color
Fancy mailbox and new house numbers
Pretty patio furniture on the front porch
Statement doorknocker, just for fun
New outdoor light fixtures: wall sconces, pendants, solar lights, and lanterns
Don't spoil your New Year's fun by guilting yourself with resolutions you may not keep. Call Concrete Craft and set your resolutions in stone—custom faux stone concrete enhancements—and proudly say, "I'm keeping my New Year's Resolutions!"
Contact us today or go online to www.concretecraft.com to find the Concrete Craft location nearest you and request a FREE design consultation and estimate. Start the new year right with beautiful decorative concrete that will give years of care-free functionality in your home.
Happy New Year!