Vertical Concrete Overlays Add Real Value and Beauty to Your Home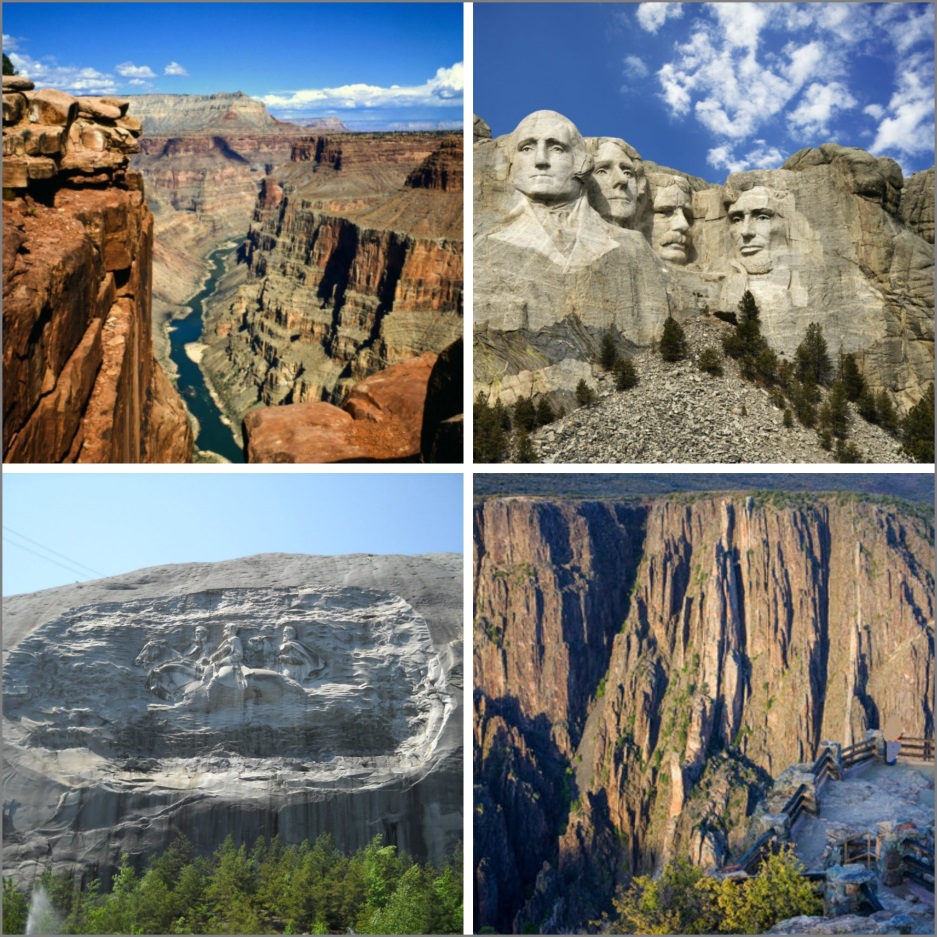 Vertical rock formations have always captured attention in a big way. Consider the allure of the Grand Canyon, Mount Rushmore, Stone Mountain, GA, and Black Canyon, CO. Beyond impressive in scope and beauty, awe-inspiring rock formations reflect nature at its best. Or, with a little help from skilled craftsman, they can become works of art like the Mount Rushmore and Stone Mountain hand-carved façades that millions of people flock to see every year.
Natural stone and rock have long been popular elements of design in homes, including interior and exterior areas, and embracing a wide range of design styles, from traditional to rustic and modern to industrial chic. Granite counter tops, flagstone walkways, brick accent walls, stone fireplaces, exposed aggregate pool decks, stone siding and more, integrate the rich, natural look of rock and stone into architectural design.
The craftsmen of Concrete Craft® agree that there's just nothing quite as beautiful as rock and stone. That's why their passion is creating custom resurfaced overlays, including stamping and staining, that replicate the look of authentic stone at a fraction of the cost of real. This includes driveways, walkways, patios and pool decks--but that's only part of the story. Concrete Craft also creates authentic looking faux stone vertical overlays for indoor and outdoor spaces with custom concrete overlays.
Fireplaces are a favorite makeover, and a new hand-crafted "stone" face can add warmth and style, changing the dynamic of the whole room. This Mountain Drystack in custom colors creates an elegant focal point with floor-to-ceiling faux stone. The hand-cut, textured stone fireplace overlay creates a comfy, cabin feel for a busy family room—bring on the s'mores and hot chocolate!
Almost any wall will do
Concrete Craft's vertical concrete overlays can be applied over wood, drywall, plaster, brick and concrete walls in good condition to create beautiful faux stone siding. Our unique fiber-enriched coarse sand overlay mix creates a realistic surface for whatever design you choose, with custom colors to match your existing décor.
Vertical concrete overlays can rejuvenate entryways, home siding, retaining and privacy walls, indoor and outdoor fireplace fronts, chimneys, kitchen and bathroom backsplashes, basement walls, wine cellars and walk-in shower walls. If the hassle and expense of real stone has kept you from upgrading any of these spaces, you'll be delighted with what Concrete Craft offers.
You're not limited to available stone styles and colors, your options to customize design and color are practically limitless.
A resurfaced concrete overlay is about half the cost of other materials.
No concrete trucks and tons of rock are required.
Our jobs go quicker and with much less mess.
Each cut is shaped to have the look and feel of natural stone.
Finished overlays are weather resistant and UV color protected for lasting beauty and easy care.
You will have a one-of-a kind faux stone façade that everyone else thinks is real.
All our work comes with a two-year warranty*
Options include, but are not limited to, European Fan, Random Sandstone, Orchard Stone, Mountain Drystack, Hand-scored Limestone, English Cobblestone, Hand-carved Stone and Castle Rock.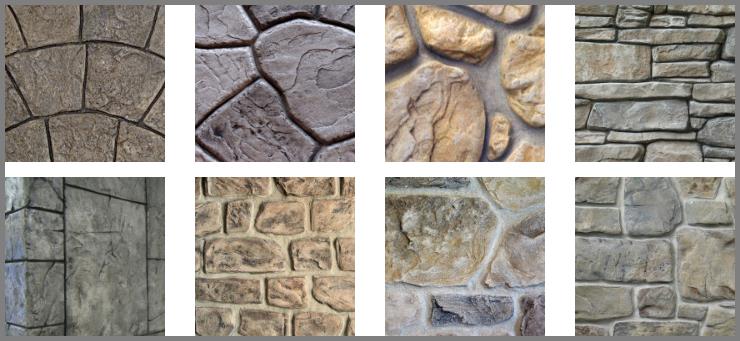 Rejuvenate interiors and exteriors
Both interior and exterior walls can benefit from a stylish vertical concrete overlay to incorporate the beauty of stone. Add the durability and easy maintenance of faux stone in showers, kitchens, basements and more and you'll wonder why you waited so long!
It's the details that give a home individuality and charm, so upgrade from neighborhood stucco to a hand-carved stone concrete overlay entryway to increase curb appeal and make your home the standout on the block. Concrete Craft is so affordable that you can have faux stone siding on all your exterior walls, giving a cohesive appearance front yard to back.


Customize your patio or backyard garden with vertical concrete overlays on retaining walls, fire pits and bench seating. You'll never have the problem of stones coming loose and grout breaking down, since there are no individual stones. The finished surface is a continuous concrete surface, sealed against weather and sun damage with UV protection right built in. Add a custom resurfaced, concrete patio floor and your backyard entertaining will be worry-free for years to come!


Rock walls are the perfect backdrop for patios and backyards, defining spaces and containing planted areas. They add natural appeal to the landscape and integrate beautifully with benches, fountains, outdoor fireplaces and barbeque pits.


You can have the beauty of stone in the bath for instant style and elegance. Hand-scored limestone in custom colors creates a bathroom wall that could star on any home design show. Imagine soaking in the tub with the natural beauty of a rock wall emanating relaxation and calm.


Take a look around your home and see if faux stone vertical concrete resurfacing couldn't spruce things up a bit! Turn that basement or garage into functional living space with the authentic look of stone, creating the ideal man cave, game room or neighborhood bar. With the holidays coming, some additional space for parties and entertaining could come in handy. Completely transform the guest bathroom with a touch of elegance in faux stone, or create the master bath of your dreams.
Call 866-813-3699 today or go online to www.concretecraft.com to find the Concrete Craft location nearest you and request a FREE estimate. Check out the online photo galleries for stained, stamped and resurfaced patios, driveways, walkways, pool decks, commercial properties, and vertical surfaces. It's easier than you think to transform your interior and exterior walls with beautiful, custom vertical concrete overlays.