You'll Love All the Benefits of Decorative Concrete for Your Home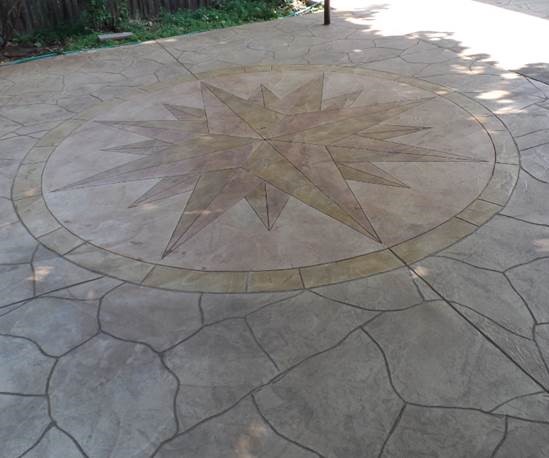 During the month of February, the word "love" seems to work its way into every conversation. We love restaurants and movies; we love friends, family, our pets … and that one special Valentine. Love in all its forms fills our thoughts, looking for the best way to say "I love you."
At Concrete Craft®, we love concrete and we love our clients. And not just on Valentine's Day, but every single day, all year long, we dedicate ourselves to transforming plain concrete into fabulous, decorative concrete. This gorgeous, ten-foot embedded Rose Compass took a completely ordinary patio all the way to extraordinary. The stamped, hand-carved and custom-colored decorative concrete overlay created a new finish on an old patio and the homeowners love it! (Concrete Craft serving East Denver)
Decorative concrete is not just a pretty face; there are other benefits that elevate it above alternative flooring options. See if you don't agree with these four reasons to love stained, stamped and resurfaced decorative concrete from Concrete Craft, for both your interior and exterior floors and surfaces.
Unlimited design potential
One major benefit to love about decorative concrete is the scope for design. Since everything we do is custom, you can have any pattern, design or color you desire. From stained concrete to stamped and stenciled patterns to individually hand-carved stones, our proprietary products and processes can replicate any natural stone, tile, brick or wood plank. Our attention to detail ensures an authentic-looking finish for flagstone, cobblestone, Ashlar slate, Roman Texture Slate, limestone, sandstone and more. You're never limited to locally available materials, we can duplicate the look of any fabulous floor you've seen and fallen in love with like veined marble at a five-star hotel or the ancient stones in a European castle.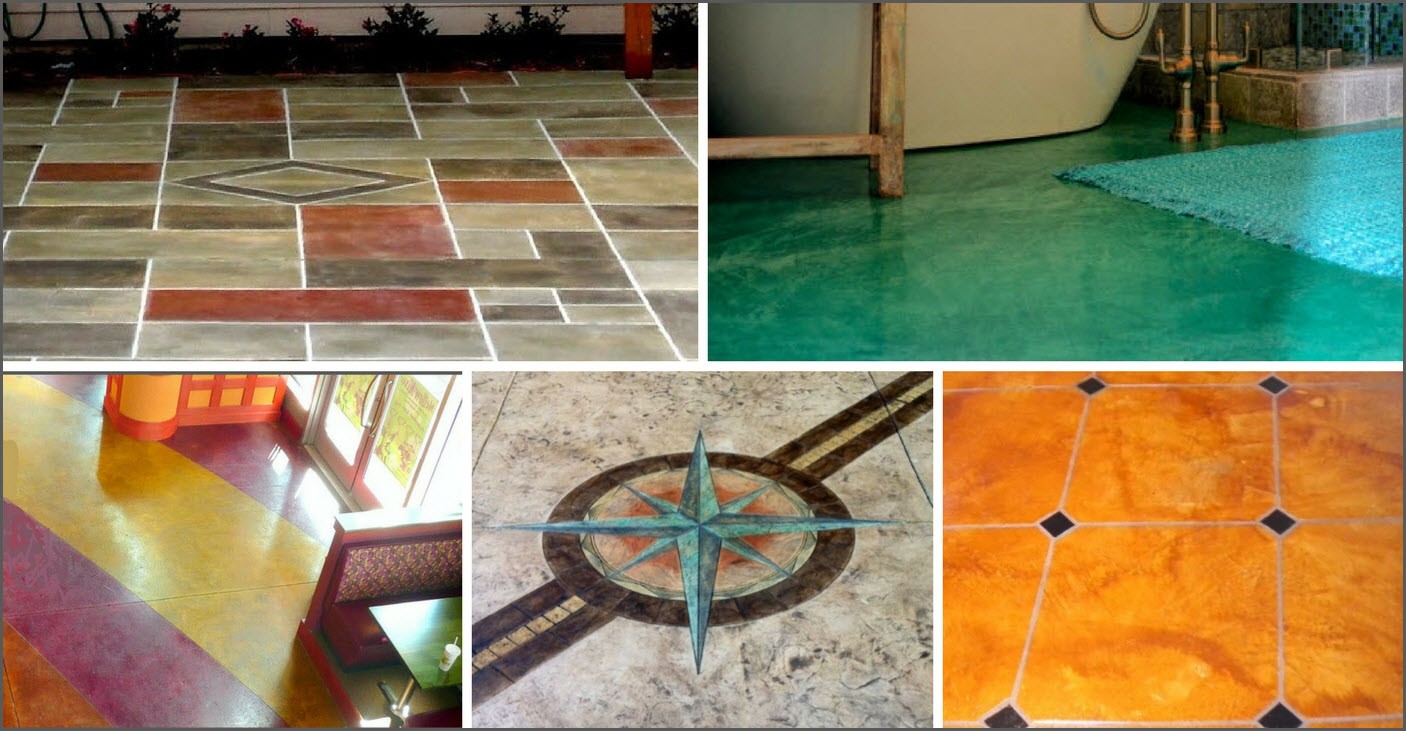 Half the cost of other materials
When working with natural stone, several factors can drive up the cost. Availability is one; does the stone you want have to be transported by truck? Weight and distance could impact the price. Rare colors cost more and if you have a large area you're working with, you may not be able to get as much as you need in the color you want. Very large areas like pool decks or driveways can become cost prohibitive for real stone. (Imagine the cost of this driveway using natural flagstone and cobblestone!) With a decorative concrete overlay, you can enjoy the beauty of natural stone in unlimited patterns and designs for a fraction of the cost of real.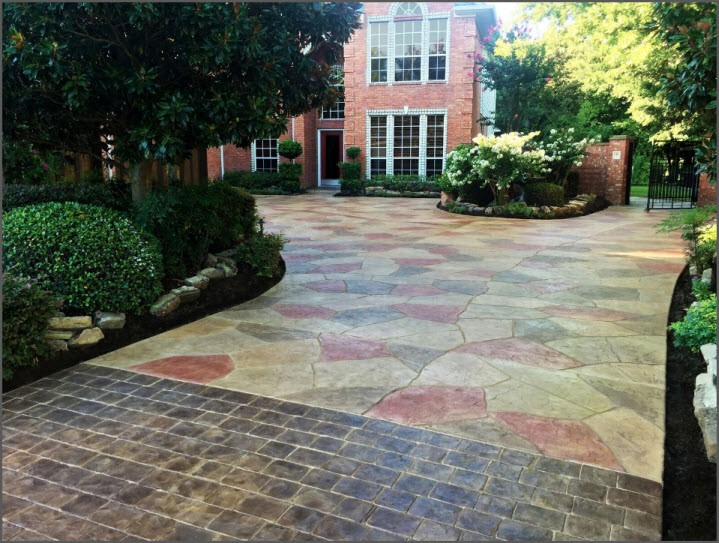 Quicker and cleaner installation
A concrete overlay can restore distressed and damaged concrete slabs saving time, trouble and the expense of demolition and replacement, including up to four weeks of curing time for new cement. Concrete Craft can revive an old slab and cover up imperfections with a unique micro-topping concrete overlay so that it looks like new again with any custom finish you would like. There is no need for breaking up and hauling away old concrete, no cement trucks or jackhammers, and you'll love that resurfacing instead of replacing saves you thousands of dollars.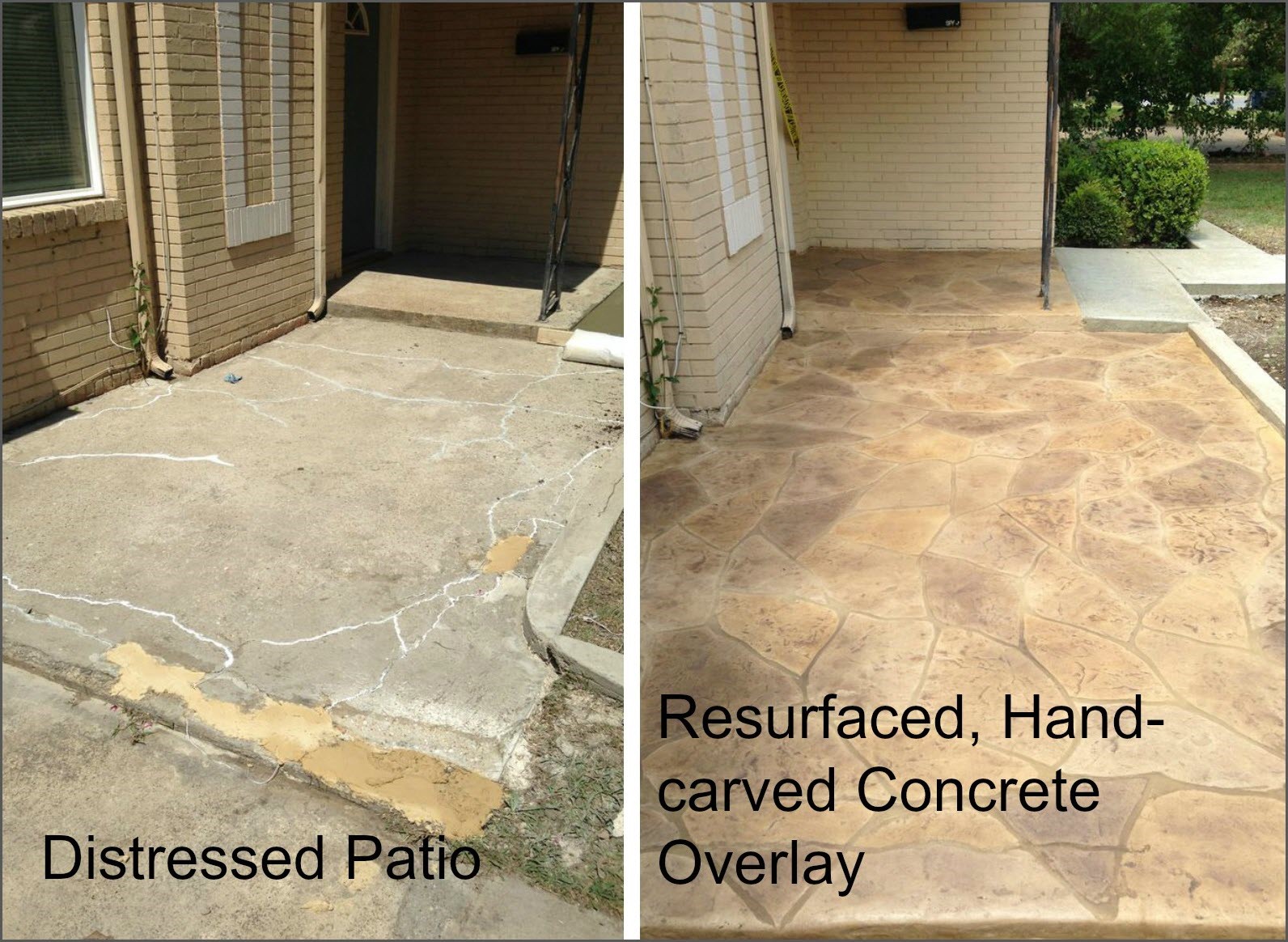 Durable and easy-care
A decorative concrete floor is the most durable floor you can have, indoors or out. Whether it's a kitchen or basement or an outside patio or pool deck, you get an industrial-strength floor that cures to compression strength just under 5000 psi, able to withstand any temperatures or weather. The durable, sealed finishes resist moisture, fading, chipping, stains or peeling. Another advantage is that our concrete floors don't trap mold, mildew, dust mites, bacteria or allergens, keeping your home safer for your family. Extremely low maintenance, decorative concrete floors stay clean with a dust mop and occasional wet mopping to keep the surfaces like new.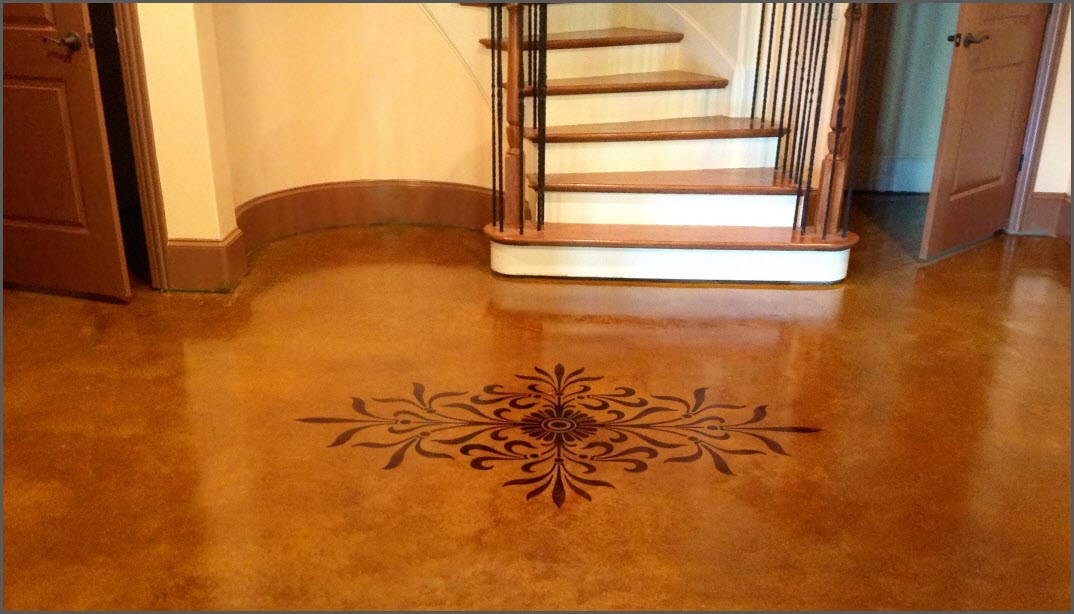 You can see there really is a lot to love about custom decorative concrete. At Concrete Craft we transform patios, walkways, driveways, pool decks, porches, interior floors and commercial properties with the beauty and benefits of durable, decorative concrete. We take pride in helping people love their homes more by transforming their ordinary spaces into beautiful, extraordinary living areas.
Talk with the professionals at Concrete Craft about stained, stamped and resurfaced concrete floor options before you do anything else. Call 866-813-3699 today or go online to www.concretecraft.com to find the Concrete Craft location nearest you and request a FREE design consultation and estimate. Concrete finishes range from glossy to textured surfaces, including simulated natural stone, brick, tile, and wood plank patterns. Check out the digital brochure for even more reasons to love decorative concrete, such as vertical concrete resurfacing for accent walls, fireplace surrounds and seat walls.